What can I expect?
San Pedro de Atacama is an oasis and its history goes back to the time when the native Lican-Antay people built their first settlement. Today, it has many historical and natural attractions of its own. Yet San Pedro is perhaps best known as the threshold to enter into another world: once you venture away from the town, you will stumble upon nearby lakes, the eerily beautiful Valley of the Moon, the National Flamingo Reserve, the astonishing geysers that are at their most active in the early morning, resilient local fauna, old constructions of the natives, and much more. You can also expect the strangest, most beautiful landscapes throughout every second of your trip: a source of constant awe, this tour will make you wonder if you are still on planet Earth.
Summary
What comes to mind when we hear "the driest desert in the world"? At times it is like traveling to another planet; at others, like going back in time. Some areas look like Mars and some look like the Moon: there are valleys that bear both names. It is the best place in the world for star-gazing. Even staring into the night sky without a telescope, you can see the Milky Way. There are also beautiful lakes where you would least expect them; green vegetation covering the hills and the Andes mountain range against all odds; and traces of the ancient culture of the Likan-Antay people. There are three species of flamingos and other fauna found only here; there are geysers, salt caves, volcanoes, canyons, valleys, deserted mines, ingenious agriculture, and a lot of history, myths and legends. In the blink of an eye, you will feel the world shift around you.
ITINERARY
Calama & San Pedro de Atacama
After your warm welcome and pick up from Calama airport, you will travel across part of the Atacama Desert and witness why the BBC show, Space Odyssey, chose this as the place to film its Mars scenes. Salt sculptures created only by the wind, hills that change color depending on the time of the day, and the clear sky that allows us to see the snow-capped Andes mountain range, are only a tiny part of this wondrous landscape. For almost one hour, you will be awed by this and more on your way to San Pedro, an idyllic oasis, ruthless in both its surrounding inhospitable environment and in its rare concern for the preservation of ancient culture.
After checking into our hotel, you will have time to have lunch and explore this beautiful town on your own. At night, everyone can be awed by the experience of star-gazing in one of the most clear skies in the world. It´s truly an unforgettable experience.
Highlights
Atacama Desert
Town of San Pedro de Atacama
Night Sky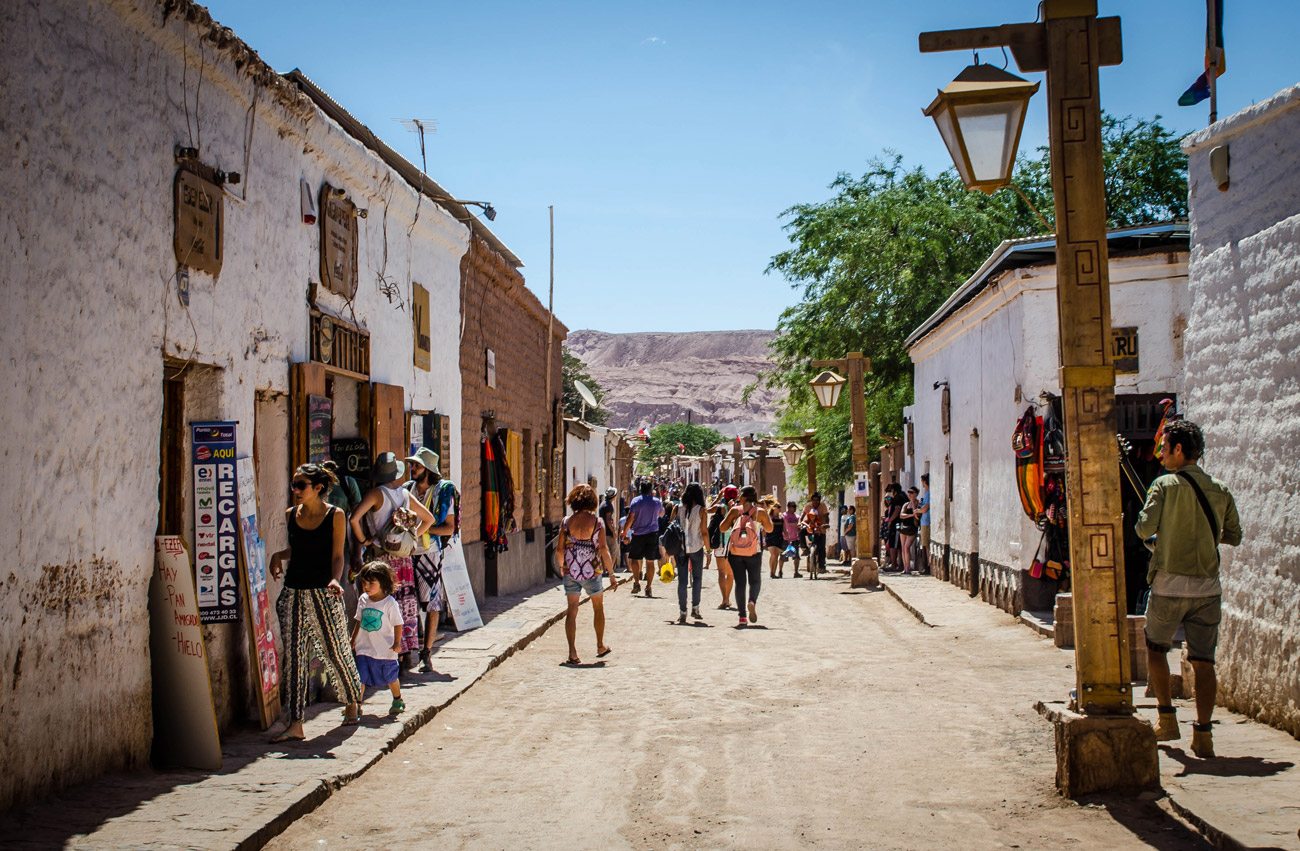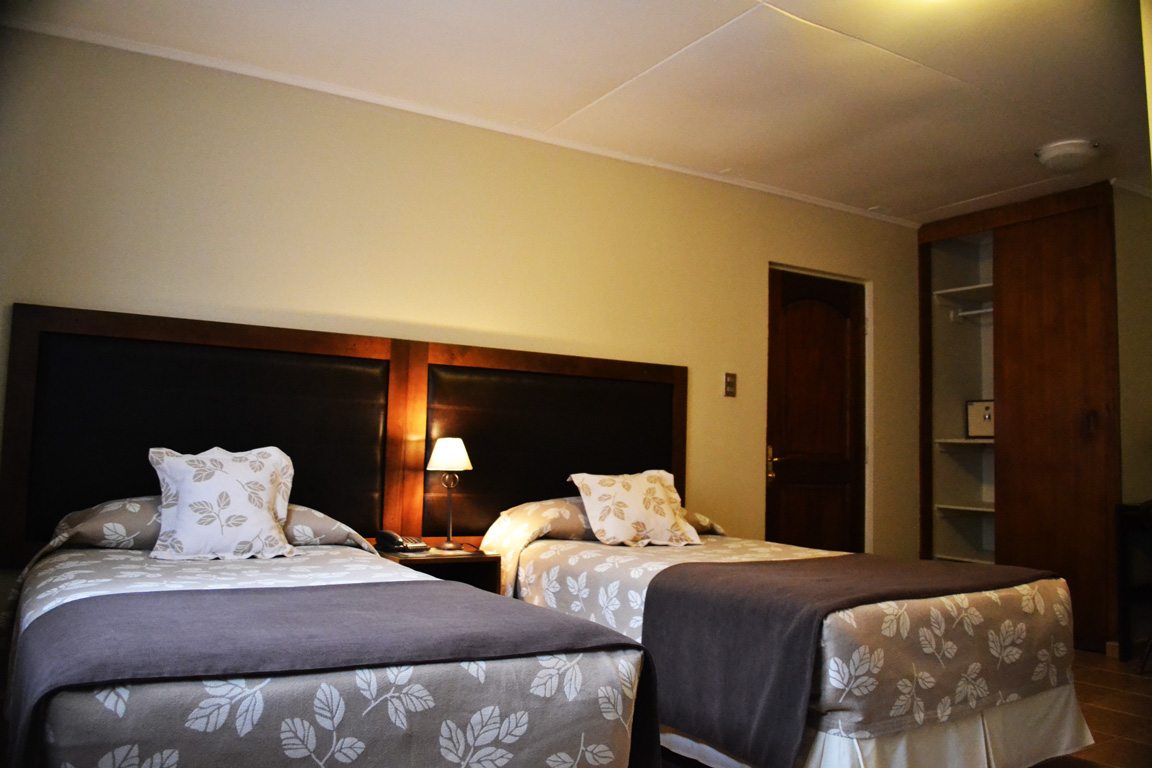 Casa Don Tomas
Room
Standard
Meals
Breakfast
Category
3 Star
Estilo
Bed & Breakfast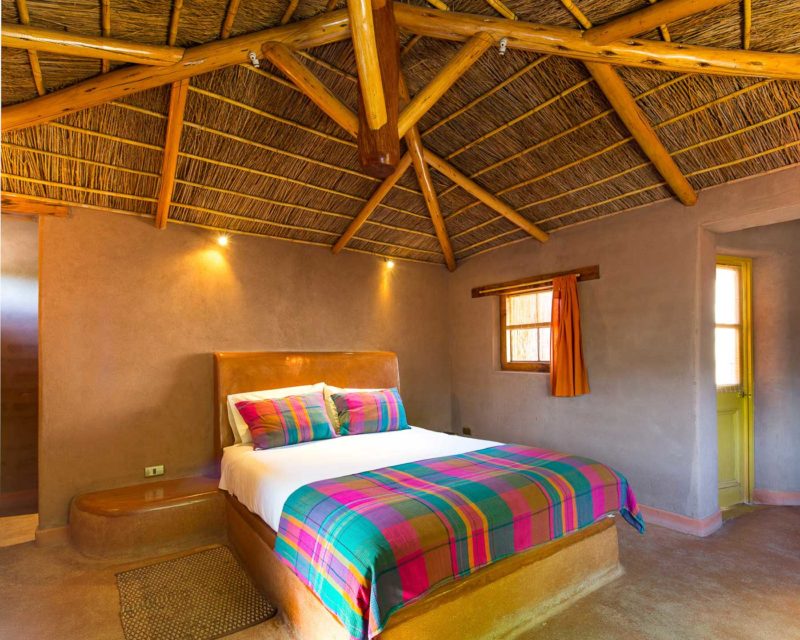 Altiplanico San Pedro
Room
Standard
Meals
Breakfast
Category
4 Stars
Estilo
Boutique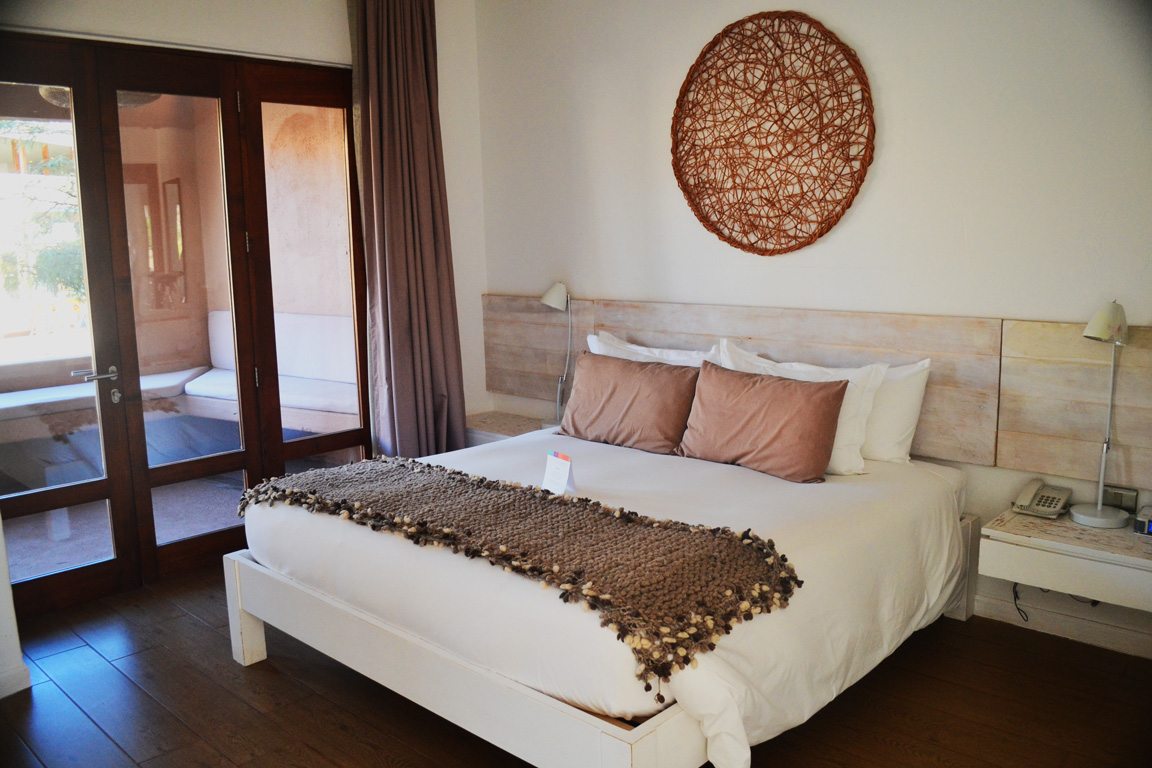 Noi Casa Atacama
Room
Standard
Meals
Breakfast
Category
5 Star
Estilo
Luxury
High Plateau Lagoons and Salt Flat of Atacama
The order of the towns and lagoons we will visit in that day can change according to a few variables, but our guide will adapt to the weather conditions and will make sure to make the best of the time and place on each part of the tour.
After breakfast, we will visit the Chaxa Lagoon, nestled in the middle of the Atacama Salt Flat. It is home to a variety of birds, among them, three species of flamingos, whose pink hues contrast with the white salt crystals and blue waters. Chaxa is a National Reserve for them. Our lunch will be at Socaire, a small village built on a hillside, famous for its windowless houses and the ancient farming terraces that are the base of its economy.
Then we will discover the twin lakes of Miscanti and Miñiques at 4200 m / 13779 ft. It is believed that an old eruption formed both the lakes and the lava streak that divides them. This is a landscape of extreme contrasts: blue waters, green vegetation, and the dark hues of the surrounding volcanoes.
On our way back to San Pedro we will visit Toconao Village. Although its name means "place of stones", it is an oasis and its bell tower and church are both National Monuments. We will also discover the local handcrafts, made out of volcanic stone and alpaca wool. This wonderful trip will end with our return to the hotel, around 6 PM.
Highlights
Altiplanic Lagoons (Chaxa, Miniques & Miscanti)
Socaire, Toconao & Atacama Salt flat
Wildlife from Atacama (flamingos, lama's and more)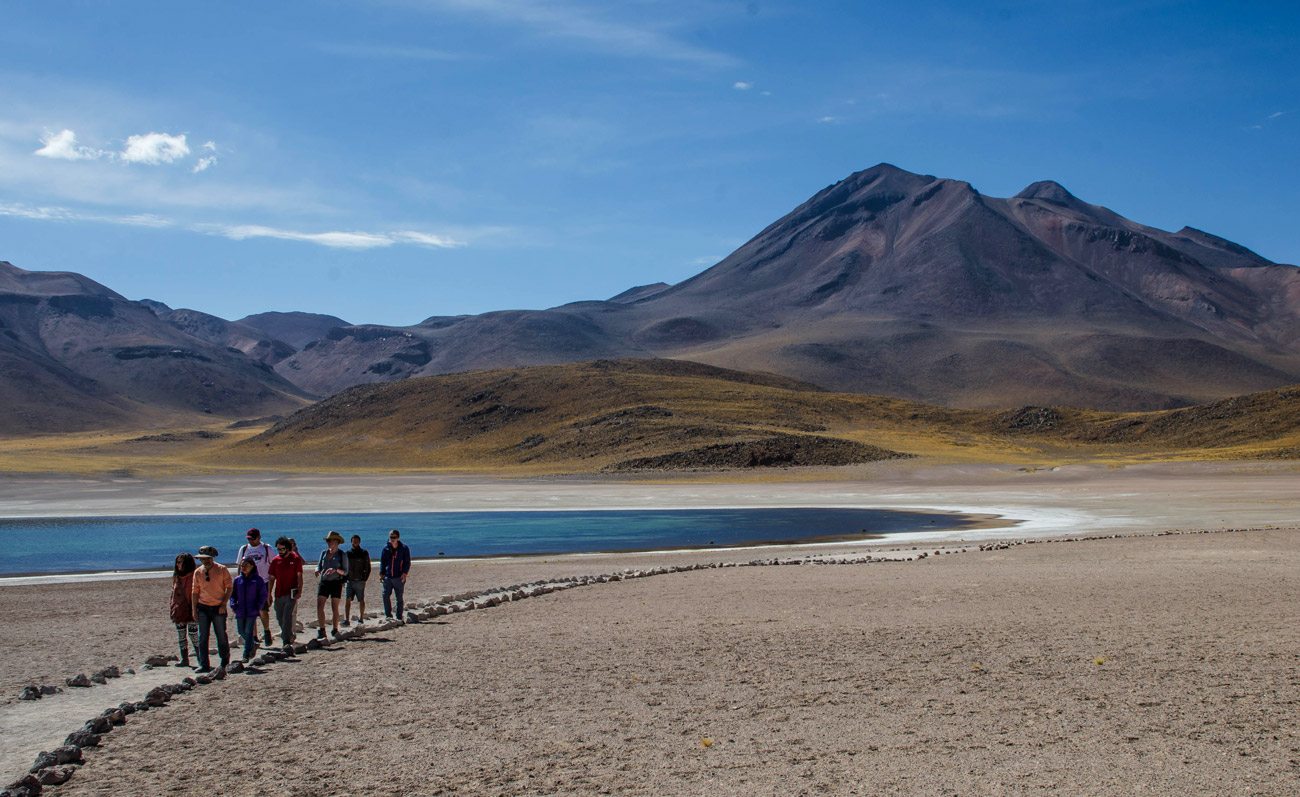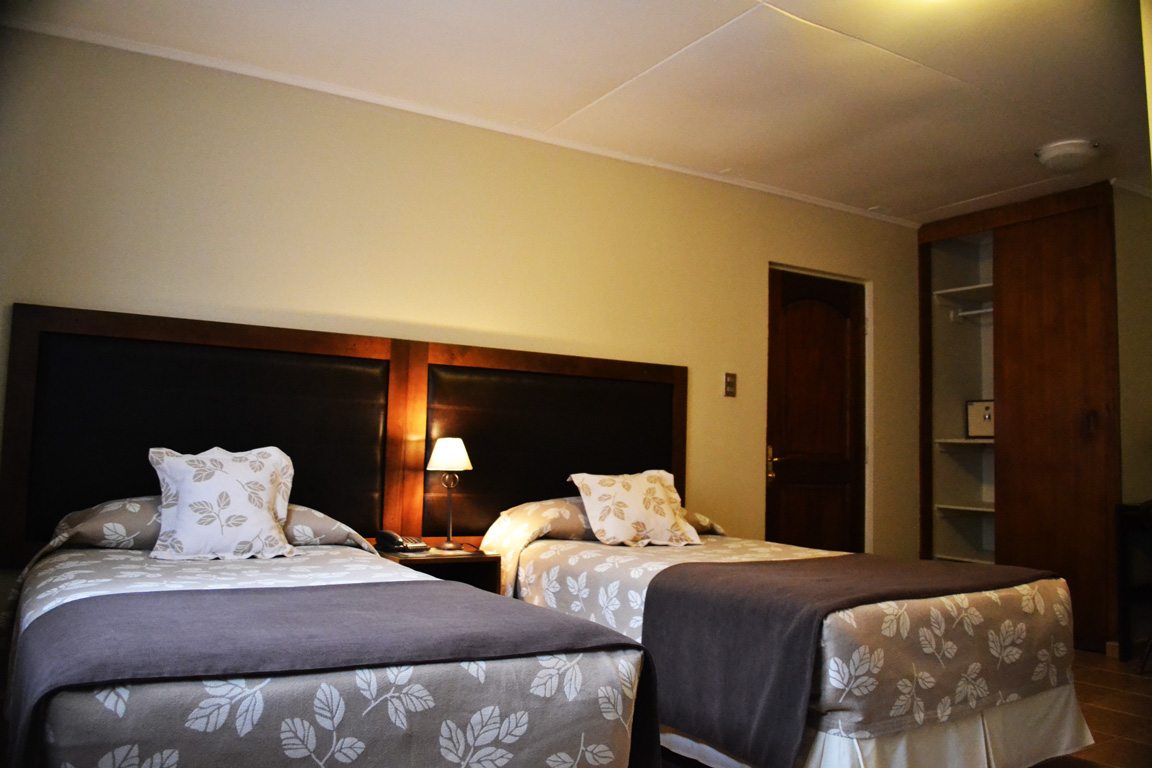 Casa Don Tomas
Room
Standard
Meals
Breakfast
Category
3 Star
Estilo
Bed & Breakfast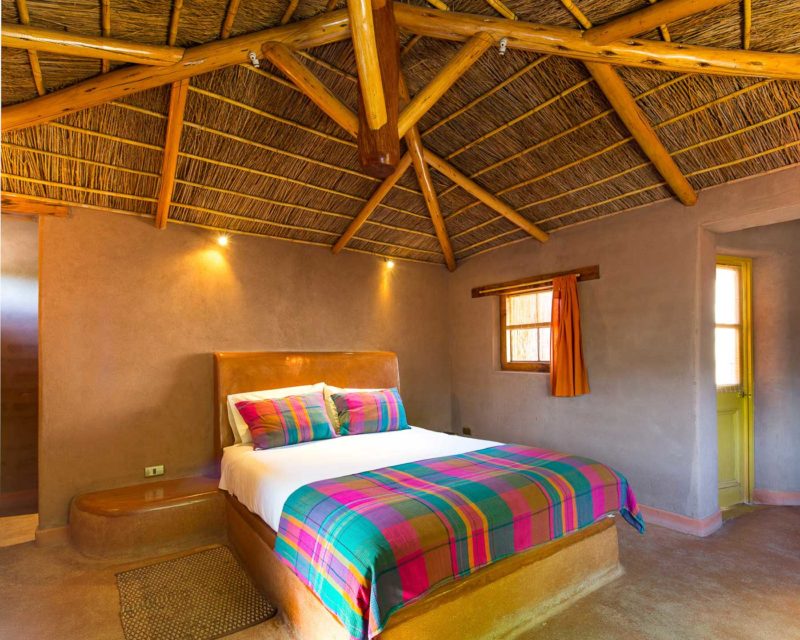 Altiplanico San Pedro
Room
Standard
Meals
Breakfast
Category
4 Stars
Estilo
Boutique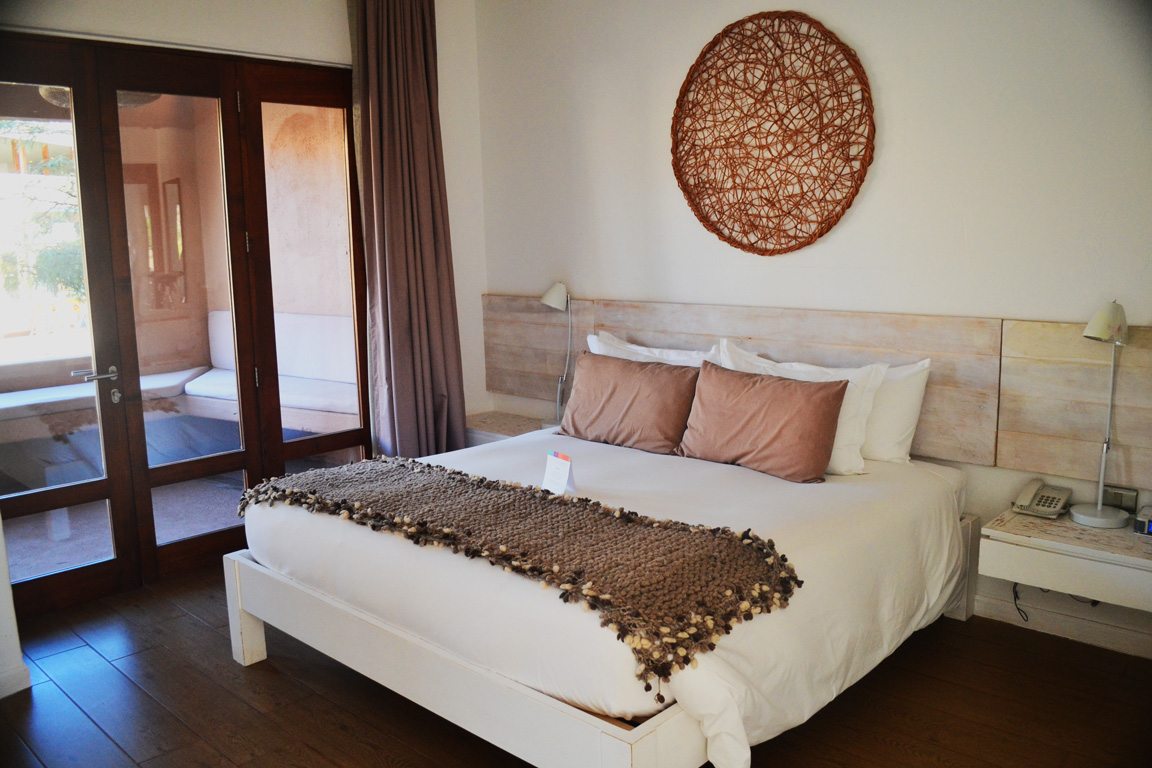 Noi Casa Atacama
Room
Standard
Meals
Breakfast
Category
5 Star
Estilo
Luxury
Tatio Geysers, Machuca Village & Moon Valley
Morning:
Who would have known that the driest desert also harbors waters struggling to burst out? Today we will reach the Tatio geysers (thus named after the Quechua word for "oven"), the highest in the world at their 4320 m / 14173 ft. At sunrise, the water and steam go up to six meters high. Thus, we will wake up at 4:30 AM in order to enjoy breakfast while we admire this natural spectacle at its most impressive hour. These waters end in a rustic thermal pool where you can enjoy a relaxing bath in a completely natural environment.
On our way down to San Pedro, we will stop at Machuca, a quaint, small village that seems to have halted in time centuries ago. The beautiful houses have straw-covered roofs, and the small local church seems to have remained frozen in time. Machuca's people have bred llamas for their meat and wool since old times: if you have not had a chance to look at a llama closely before, this is the place. Traditionally, dwellers of this village have also been collectors of llareta, an evergreen tree that looks as if it came straight from prehistory. Nowadays, the community also offers some local appetizers as part of their local economy. We will return to San Pedro at around midday.
Afternoon:
Valle de la Luna ("The Moon Valley"), named after the satellite it so closely resembles, is a truly other-worldly landscape: abrupt cliffs, drifted sand, a variety of craters, and rocks naturally sculpted by the years of indomitable wind. This uncannily beautiful valley, noiseless but for the occasional cracking of the salt crusts, will make you wonder whether you are still on planet Earth. After witnessing one of the world's most beautiful sunsets in one of the most unique places you will ever encounter in your life, we head back to our hotel.
Highlights
Spring waters from Tatio Geysers
Machuca Village
Moon Valley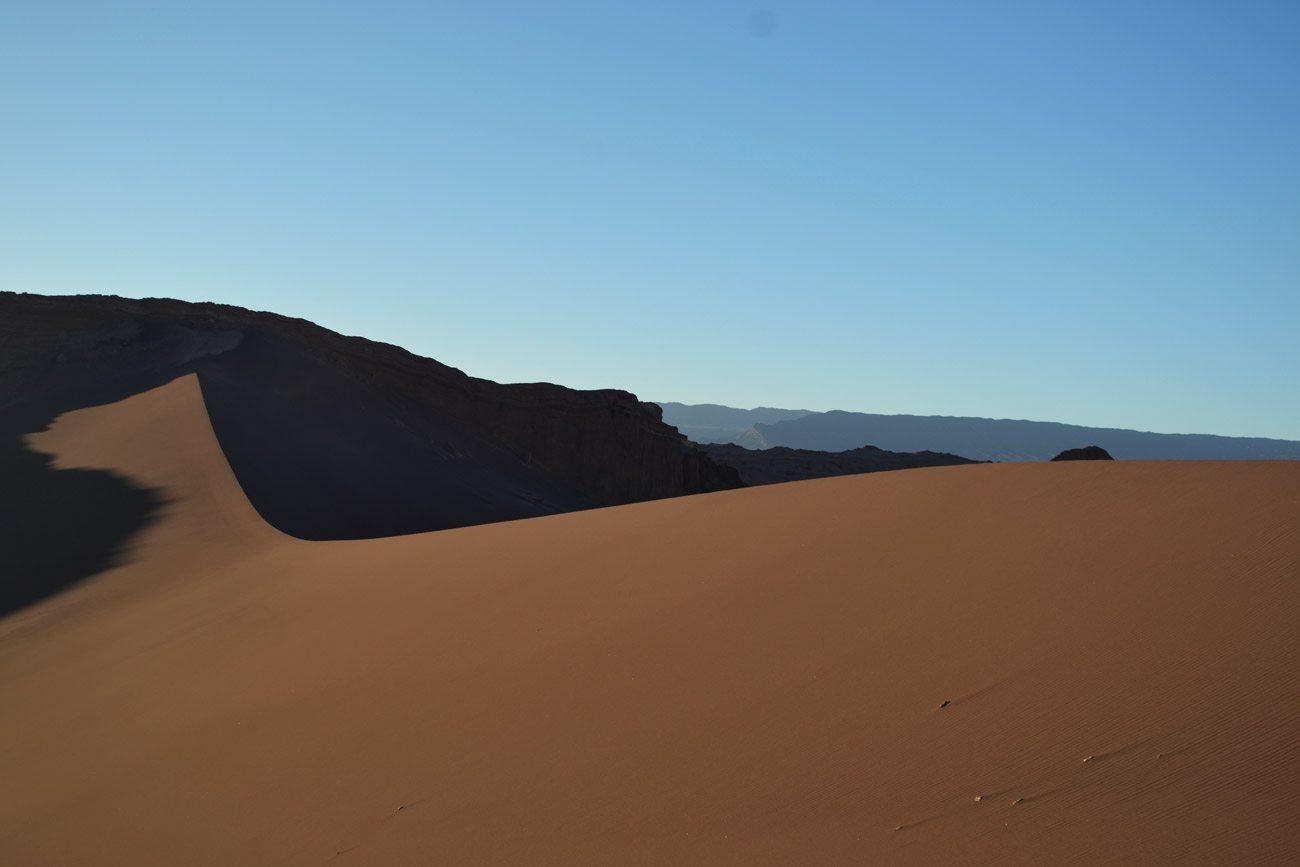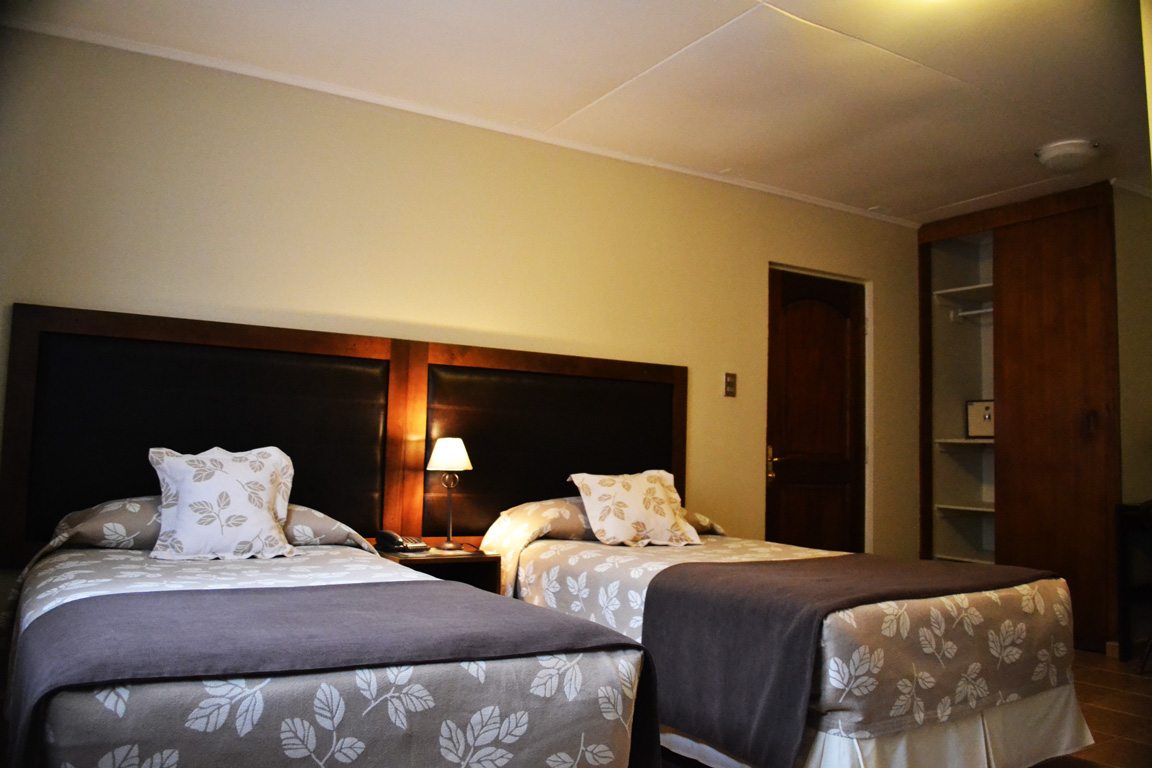 Casa Don Tomas
Room
Standard
Meals
Breakfast
Category
3 Star
Estilo
Bed & Breakfast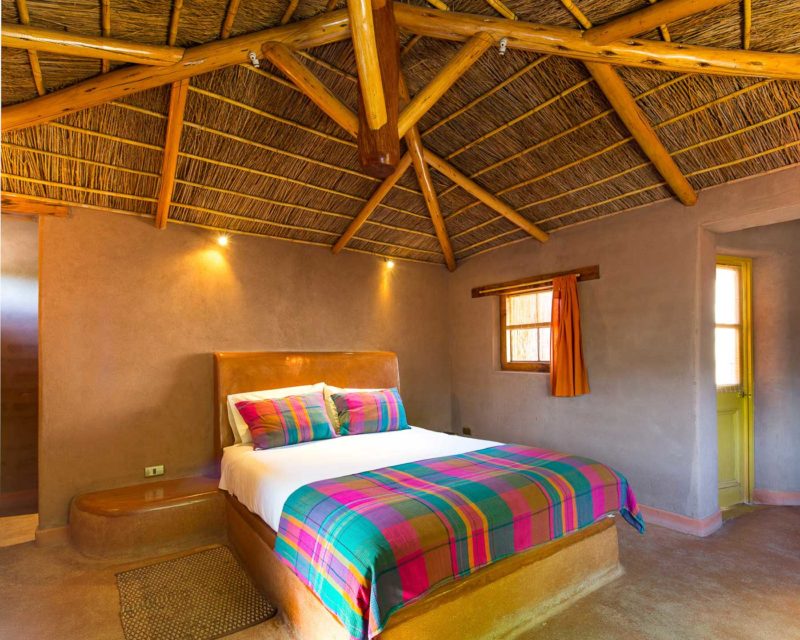 Altiplanico San Pedro
Room
Standard
Meals
Breakfast
Category
4 Stars
Estilo
Boutique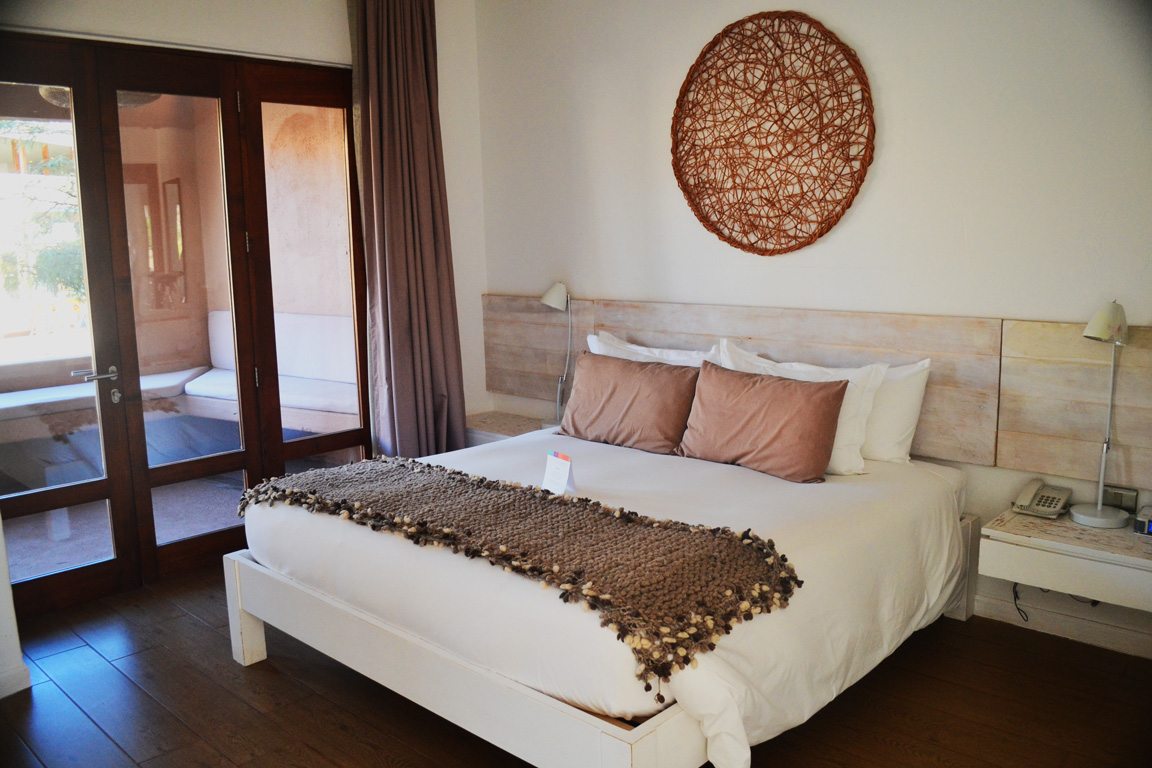 Noi Casa Atacama
Room
Standard
Meals
Breakfast
Category
5 Star
Estilo
Luxury
San Pedro de Atacama to Santiago
Today is our last day in Atacama; depending on the time of our flight, we will have time to stroll around San Pedro de Atacama. San Pedro has great options for everyone: from the famous Le Paige Archeological Museum for those interested in history and native culture, to sandboarding and trekking on the surrounding dunes. There is also the beautiful local church, the Inca House (the oldest building in town), and only four kilometers away, a Pukara (fortress) dating from the twelfth century. These are only a few of the amazing attractions that this town has to offer. At an agreed-upon time, the van will pick us up at the hotel and drive us to Calama airport, right on time for our flight to Santiago.
Highlights
Free time at San Pedro de Atacama
Pick up and transfer to the Calama Airport
Flight back to Santiago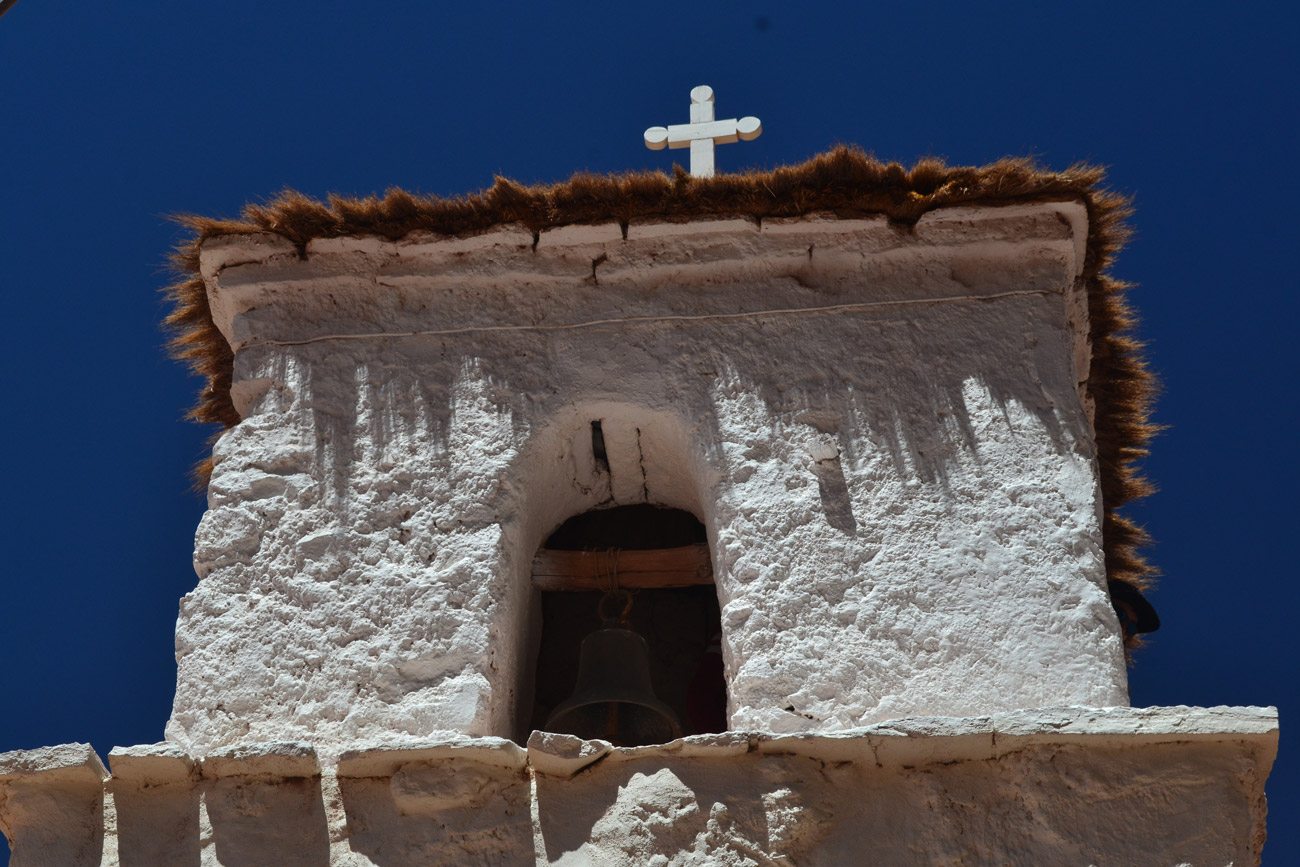 END OF TOUR
Professional Bilingual Guide
Transportation
Driver (Advanced License)
Entrance Fees (according to the itinerary)
Accommodation (according to the itinerary)
Meals: Breakfast for day 2, 3 & 4 and Lunch in Altiplanic lagoon excursion.
Insurance
Airplane tickets
Backpack
Gratuities (Optional)
All Dinners & Lunches (Lunch for the altiplanic lagoons excursion is included).
PRICES AND PACKAGES
LOCATION