At 8.25 in the morning we started our tour to Cajon del Maipo. Everybody was aboard and Felipe, our guide, suggested we get some rest during the drive from the city. He spoke in Spanish first (3 of the passengers were from Argentina, 4 from Brazil, 1 from China, 1 from USA, and me, from England), then repeated in English. It took around one hour to get to the small café at the entrance to the canyon, where we stopped for morning beverages. We had a small slice of cake each. The table was arranged in a way that promoted socialising. The group awkwardly talked amongst themselves, learning about where everybody was from and where they were going. The usual stuff. The conversation died when we got back to the van. It was fun while it lasted. I was still sleepy-eyed when we entered the café, but during the drive afterwards, the scenery crystallised. We were driving into a verdant valley, mountainous walls rising either side of the road, snowy peaks growing in size, the closer we got. This was Cajon del Maipo. This is what I'd seen in all the photographs beforehand. The guide spoke excellent English. He was friendly and eager to answer any questions, not just about the tour, but Chile in general. We drove through the small village of San Jose de Maipo, established in 1792. To officially become a village, it had to build a little church, a hospital, and a town hall. It was originally home to the miners of the region, who mined silver and gold. Nowadays, they sell handmade goods, made from the precious minerals. The guide continued to talk as we passed through the village and the surrounding canyons. The river Maipo that runs through this valley, winding its way through the jagged terrain, is of great importance to Santiago. It provides electricity for the capital, but also acts as a gateway to nature, with lots of choices when it comes to adventure sports. You can kayak and raft on the river, and many Santiago dwellers come here on weekends to get out of the smog of the city. The crisp mountain air refreshes your body and clears your mind. We continued further into the canyon. We drove past a small train track, with a few stationary trains. I only caught a quick glimpse, but Felipe explained they used to take Copper out from the mines, to Santiago. In 1985, they removed most of the track. Also Pinochet, Chile's old dictator, used to live here. We drove past his old house, but I was taking in so much information, so quickly, that I didn't actually see it. It's somewhere in the valley. I'm pretty sure it's there. Before I could contemplate what Pinochet had done, we whizzed through another small village, waving to the friendly drunk, and learning about the Almond trees of the area – Cajon del Maipo's biggest export. Finally, after almost 2 hours driving, we were able to stretch our legs and take a few pictures. It was possible to see the glacier atop the summit of the mountain – a giant slab of ice, perched precariously on the edge. The place appeared to be full of large bomb shelters. They looked like something plucked straight from a war film, but Felipe told us that they were occupied between 1953 and 1964 by the builders of the nearby dam. They have curved roofs to deflect wind and allow snow to fall off. However, they don't have windows, and the builders had to live in freezing cold temperatures for the entirety of the project. After 20 minutes strolling around here, we drove onto the dam, a short hop down the road, where we left the bus again to explore the beautiful 4 winds corner. It's not hard to see how it got its name. Before you know which way to turn, you're blown in several directions, dust stinging your eyes and trapping itself behind your eyelids. Mini tornados swoop over the water in the distance. A crowd of fellow tourists huddle on the corner, struggling to stand up straight while taking selfies, or worse, asking me to take photos of them. Not one, not two, but three different people asked me to take pictures. Straight after each other, as if I was some kind of idiot, blowing around solely for the joy of everyone else. When I was free from my role as an unpaid photographer, I took some photos of my own, for my other unpaid photography job. The reservoir was a little smaller than I expected, but stunning nonetheless. The snow-tipped mountains enhanced the appearance of the man-made lake.  Before I could head further down the path for a closer look, the guide told us we'll be heading back shortly. I blame myself for not learning how to say no. After a short drive back the way we came, we pulled over to the side of the road, and Felipe told us he'd arranged a picnic. A table was arranged on a little hill, with a trickling waterfall in the rocks behind it. There were olives (the most vile food going), little bits of carrot, and bread. The dip for the bread was a mixture of soy sauce, sesame seeds and philadelphia. It was a bizarre mix – one I'd seen another Chilean eat, earlier that week. It wasn't three things I'd have chosen to put together personally, but it was surprisingly good. Maybe this is eaten everywhere and I've just never heard of it, or maybe it's an odd modern delicacy of Chile. Either way, it's worth a try. There were a few bottles of wine to share between the group, too. I'm not much of a wine drinker (I'm not any of a wine drinker) and a small taste, followed by an irreversible cringe and shudder, reaffirmed my decision. Both Felipe and the driver didn't like wine either, and they're Chilean!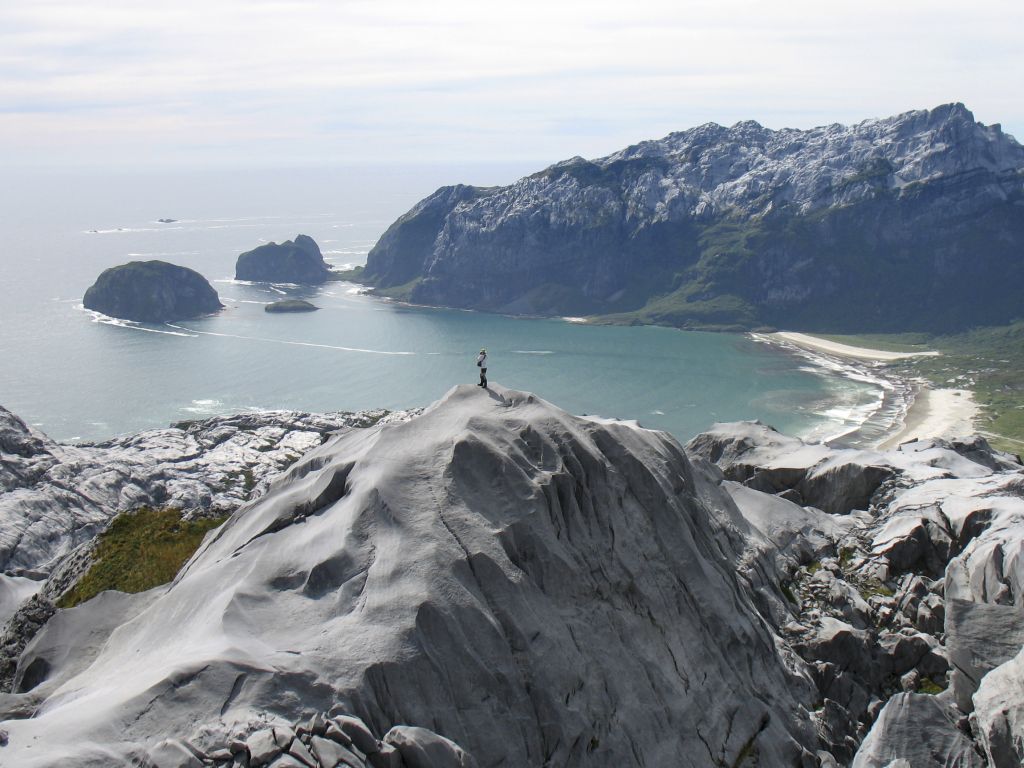 Chile tiene atractivos conocidos a nivel mundial, como son las Torres del Paine, el Desierto de Atacama e Isla de Pascua, pero también a lo largo de sus más de 4000 km existen aún lugares desconocidos para todo el mundo.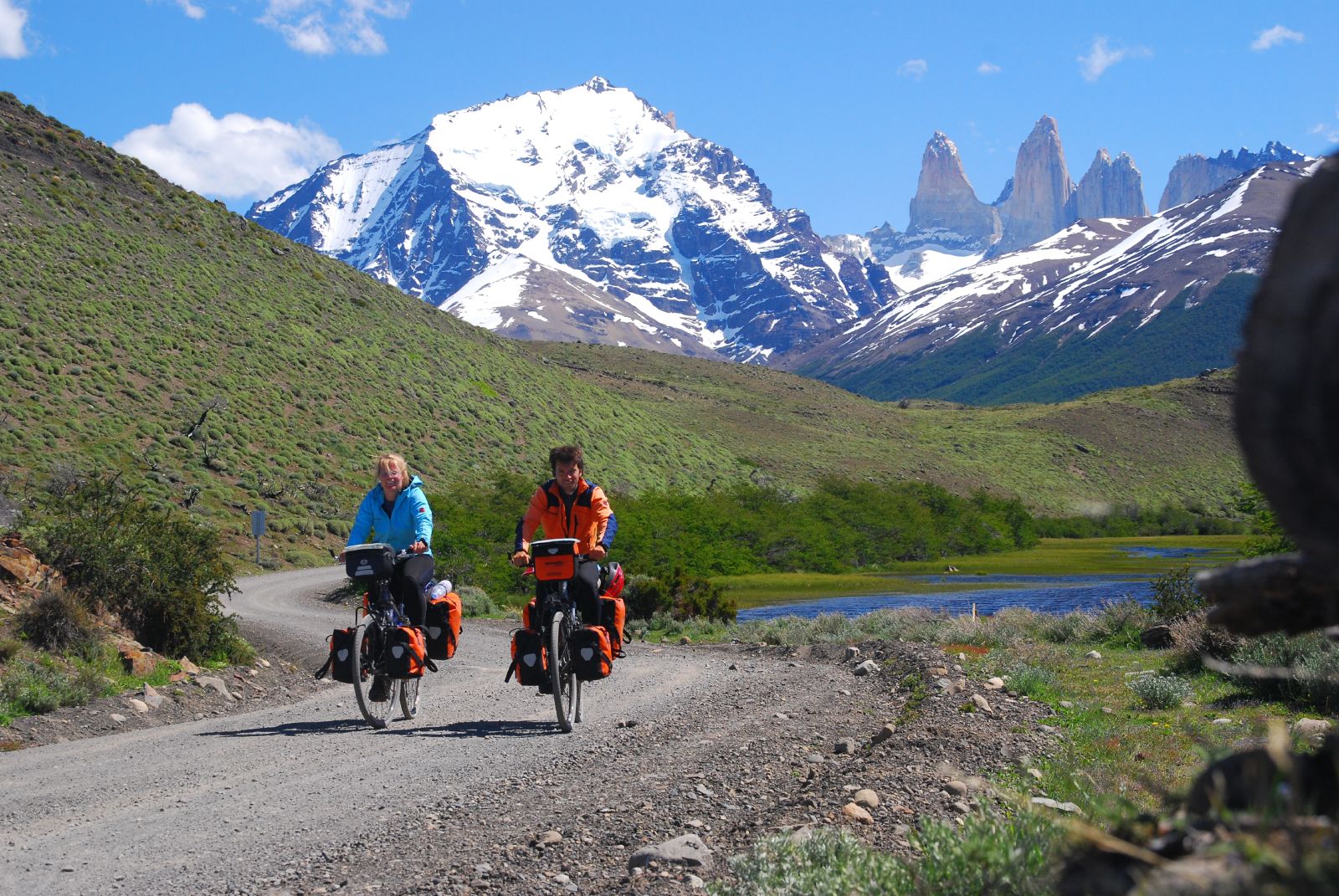 El glorioso terreno de Chile es rico en color, lagos y saltos, y la mejor forma de verlos de cerca es ir en bicicleta por sus tierras. Puede que parezca un logro difícil, pero hay muchas formas de ir en bicicleta por Chile.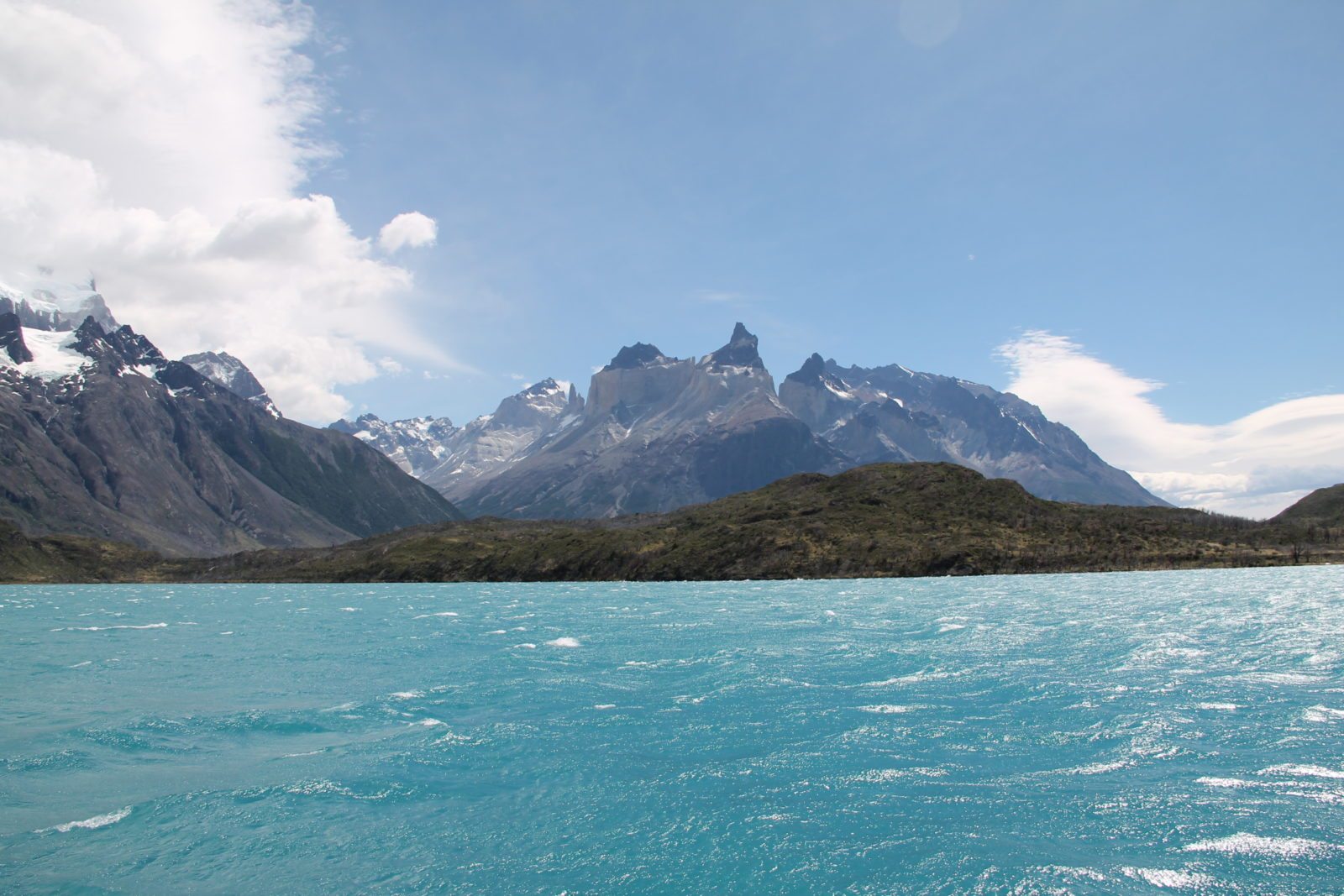 Chile es una masa terrestre muy única. Su largo se extienda hasta la Antártida al sur, con fiordos espectaculares, grandes lagos, montanas imponentes y glaciares gloriosos. El norte se extiende hasta el desierto Atacama, uno de los desiertos más áridos del mundo.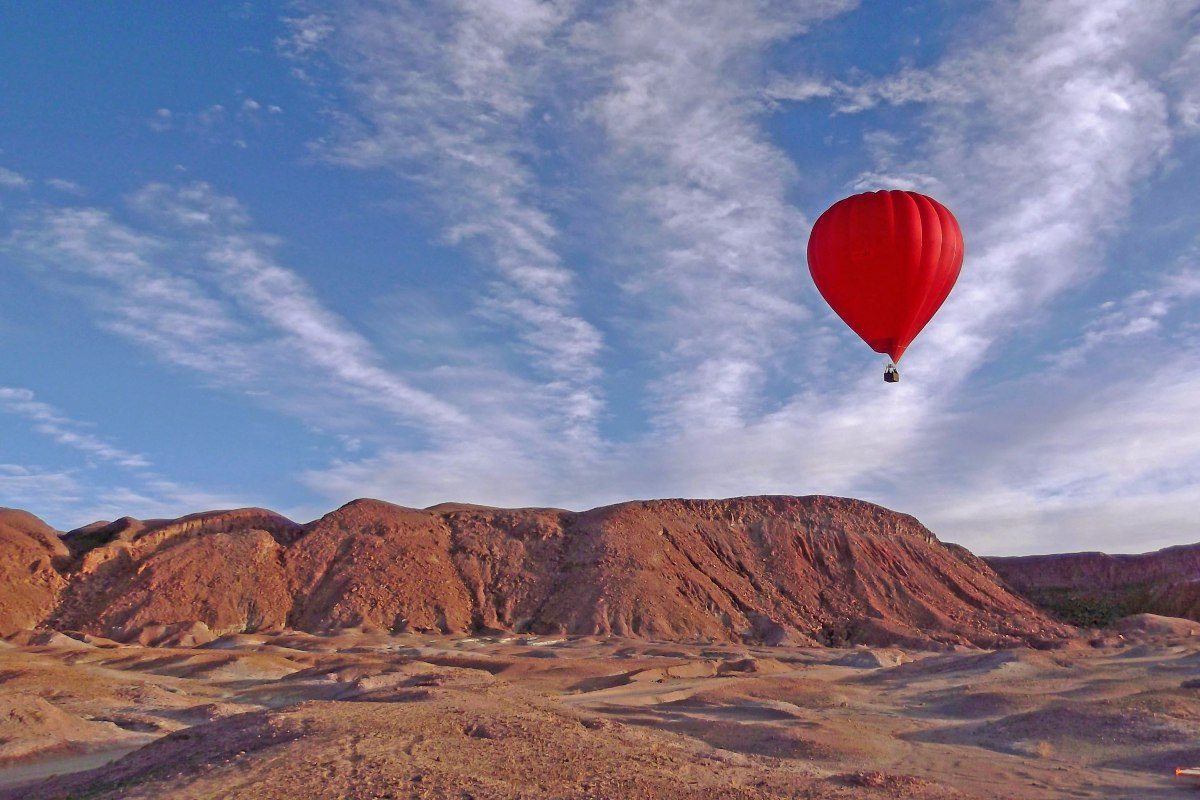 Desde las cumbres de la Patagonia hasta los desiertos de Atacama, la mejor manera de explorar las tierras de Chile es haciendo un tour personalizado y local a través de su paisaje, a pie, a caballo y con raquetas de nieve.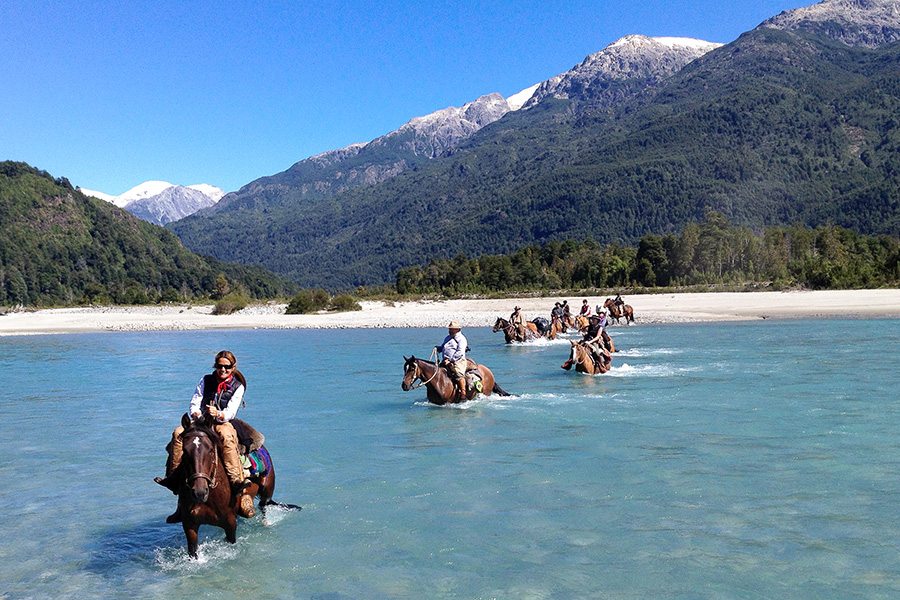 Galopa a lo largo de senderos sinuosos y laderas rocosas, a través de arroyos espumosos y por lagos verde jade rodeados de picos de montañas escarpados. Montar a caballo a través de Chile desvelará paisajes remotos impresionantes que no podrías ver de otro modo.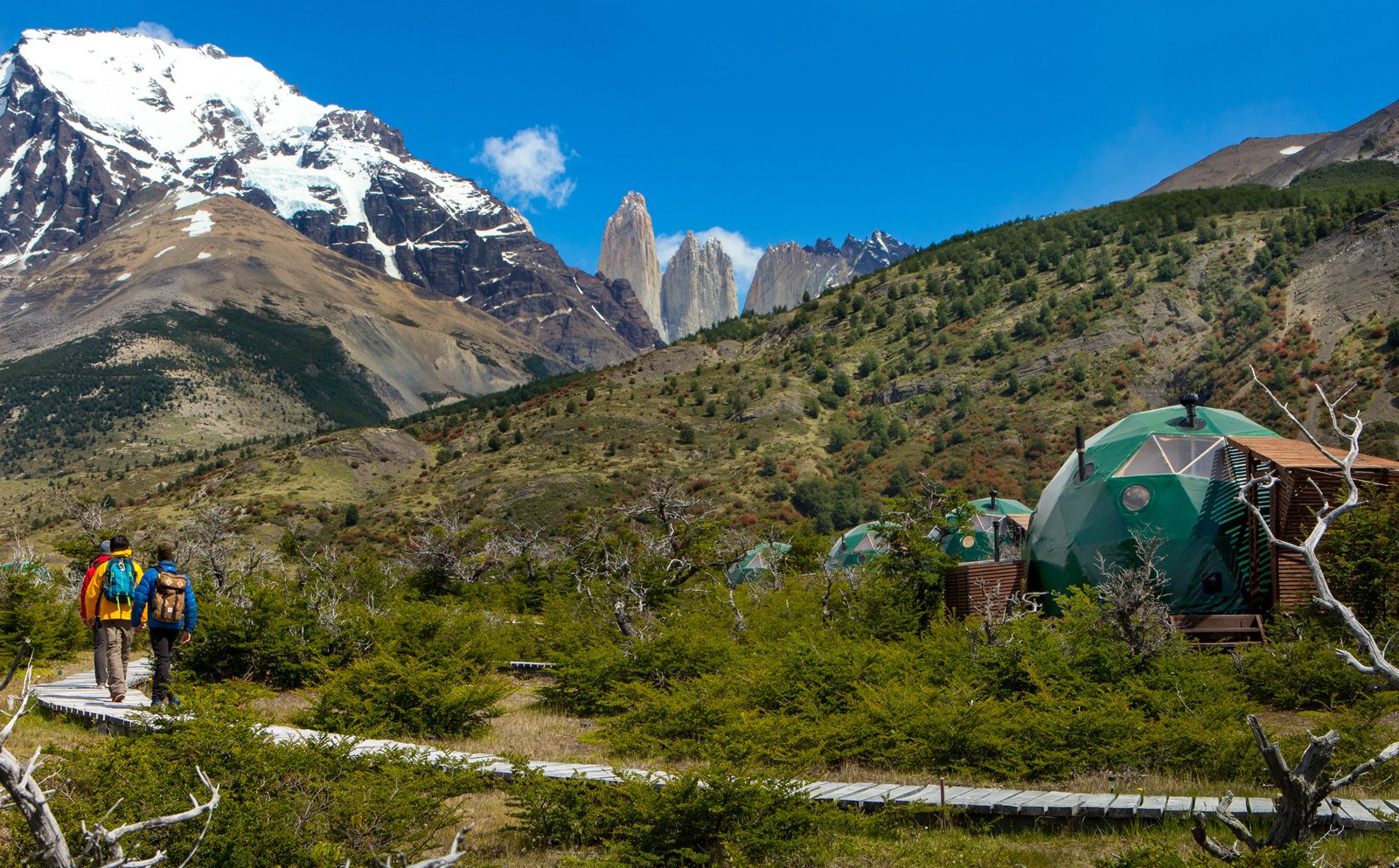 El Parque Nacional Torres del Paine en Patagonia, Chile, es una de las regiones más espectaculares del mundo. Flanqueado por gloriosas montañas, lagos y glaciares, la Reserva de la Biósfera UNESCO es un punto de atracción para mochileros y aventureros.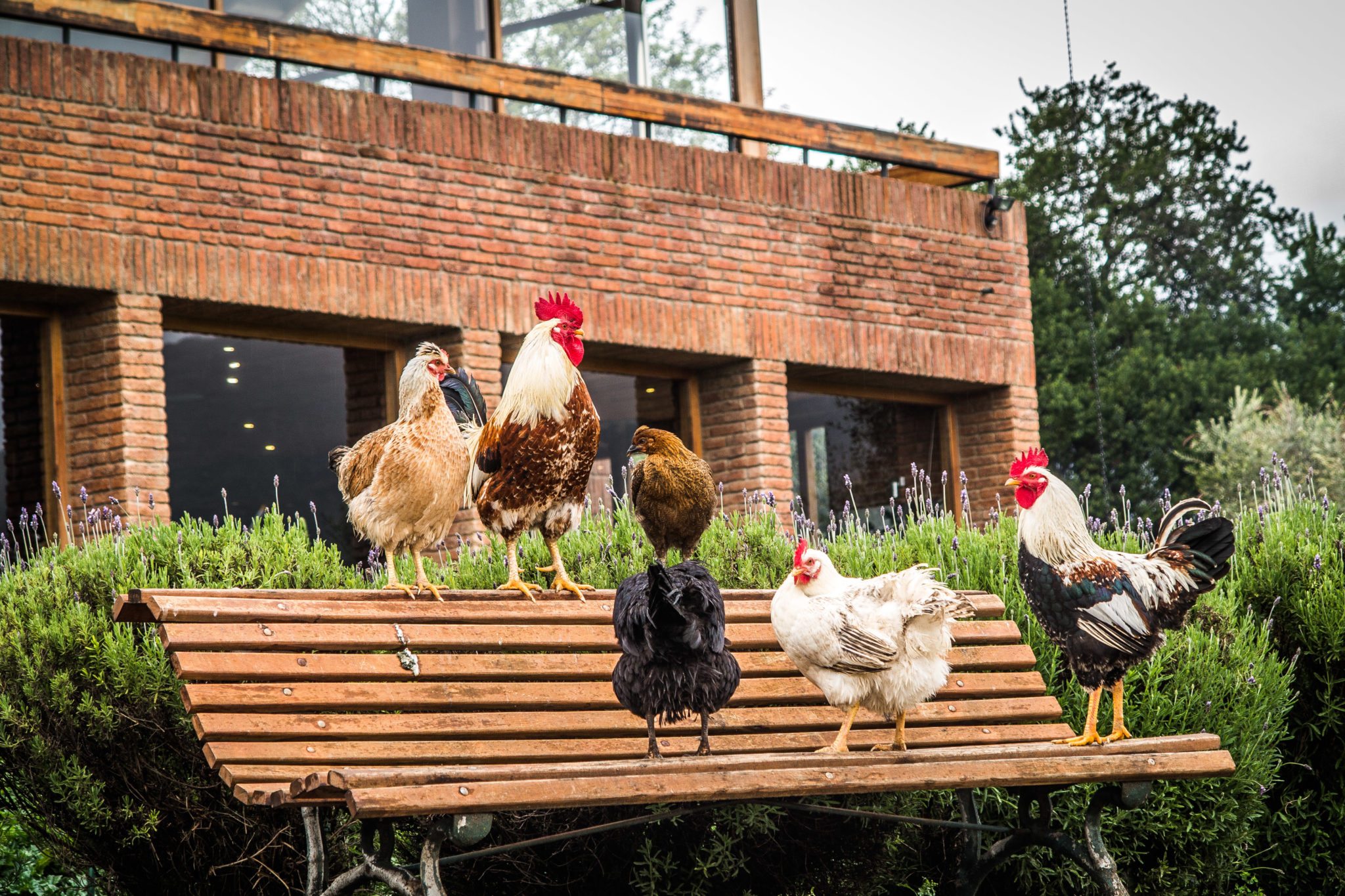 Chile es el hogar de algunas de las mejores regiones en cuanto al vino. Con climas frescos y cálidos a través de las colinas, las tierras de Chile ofrecen algunos de los campos más fértiles en Sudamérica para el cultivo del vino.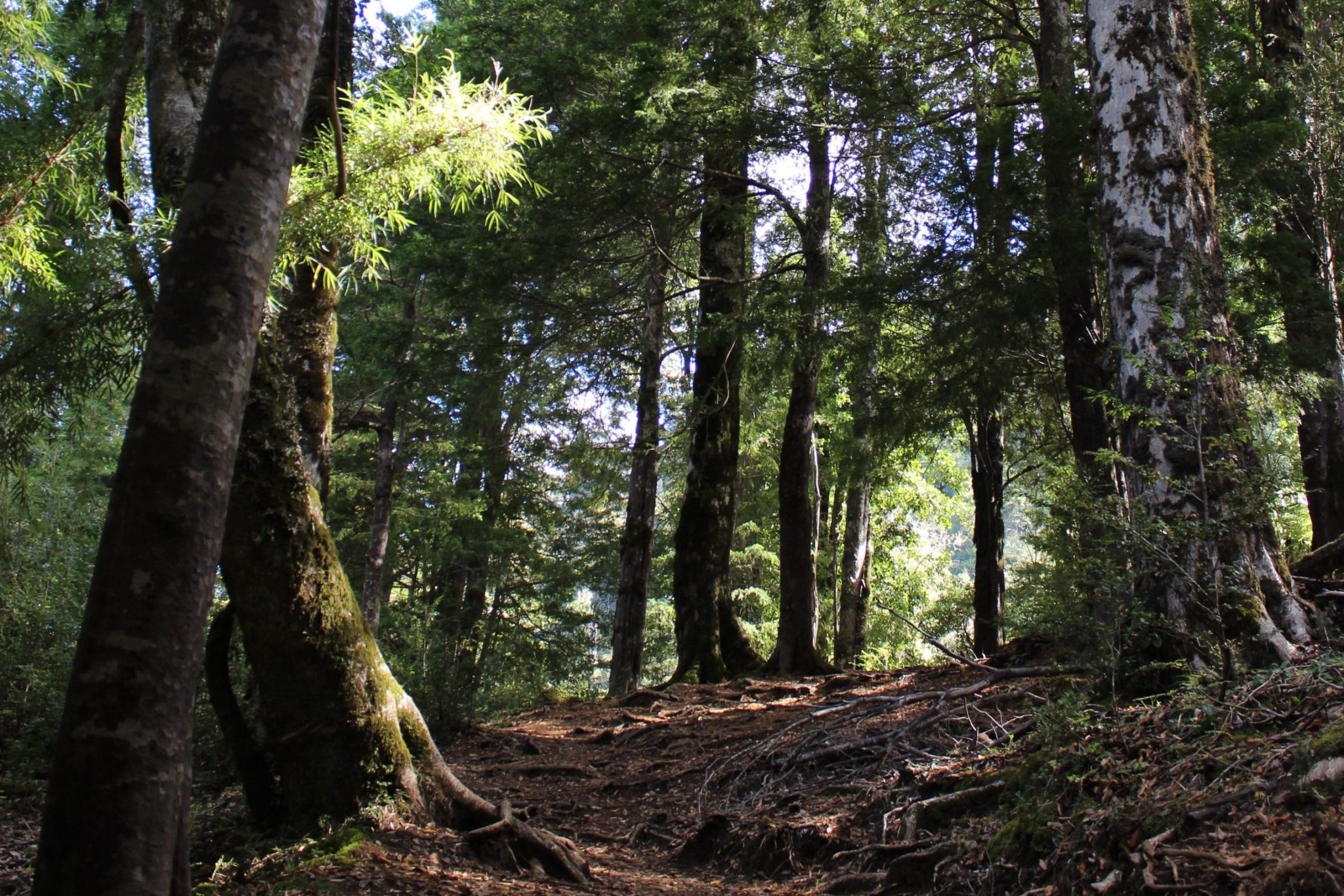 El bosque templado lluvioso es una de las joyitas de nuestro país, si bien también se encuentra en algunas áreas fronterizas de Argentina, sus mayores extensiones están aquí, en el sur de Chile, desde Valdivia hasta Chiloé.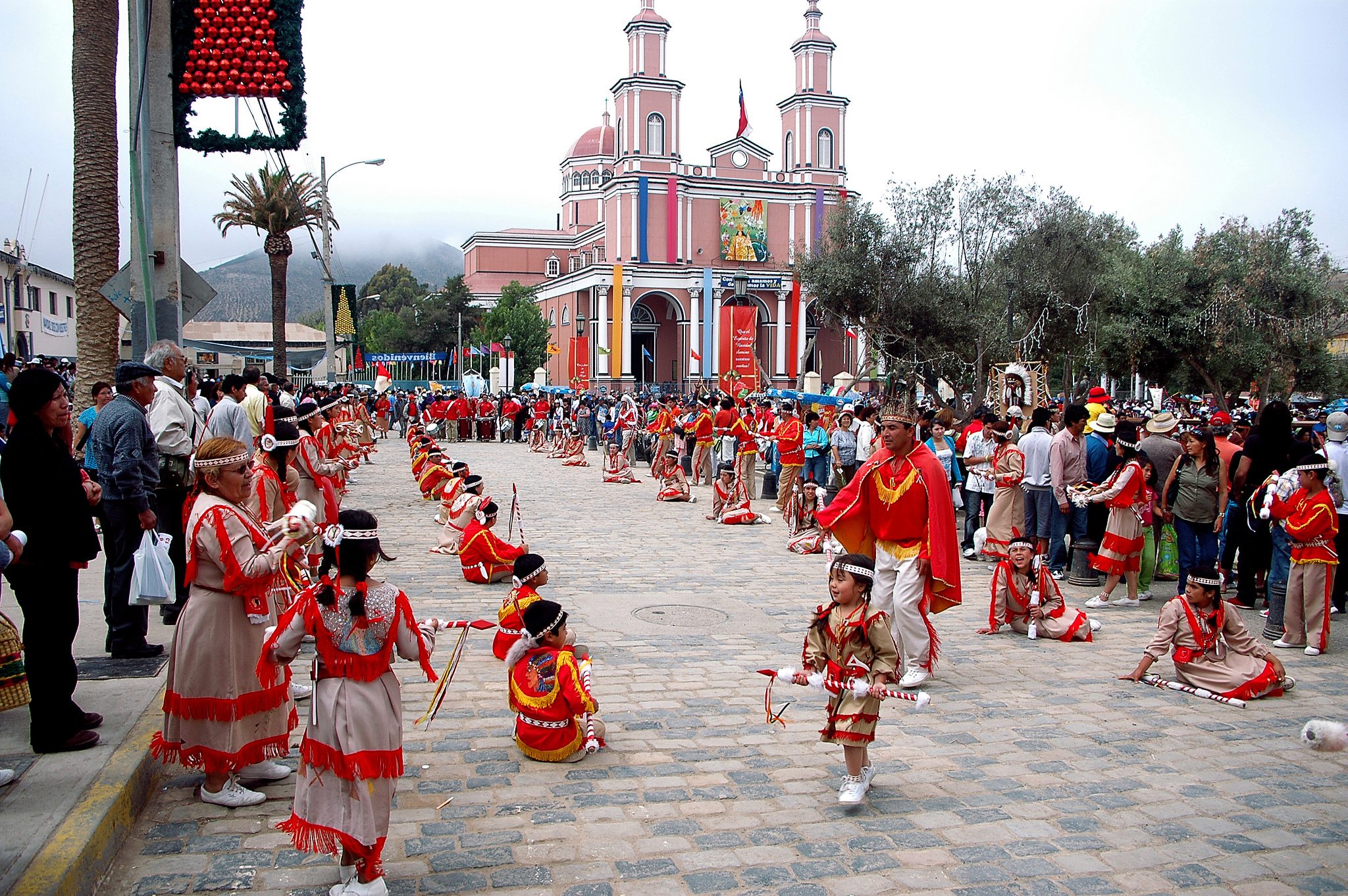 Todo grupo humano, a largo de la historia, ha desarrollado y cultivado expresiones y costumbres ligadas al encuentro del hombre con lo divino.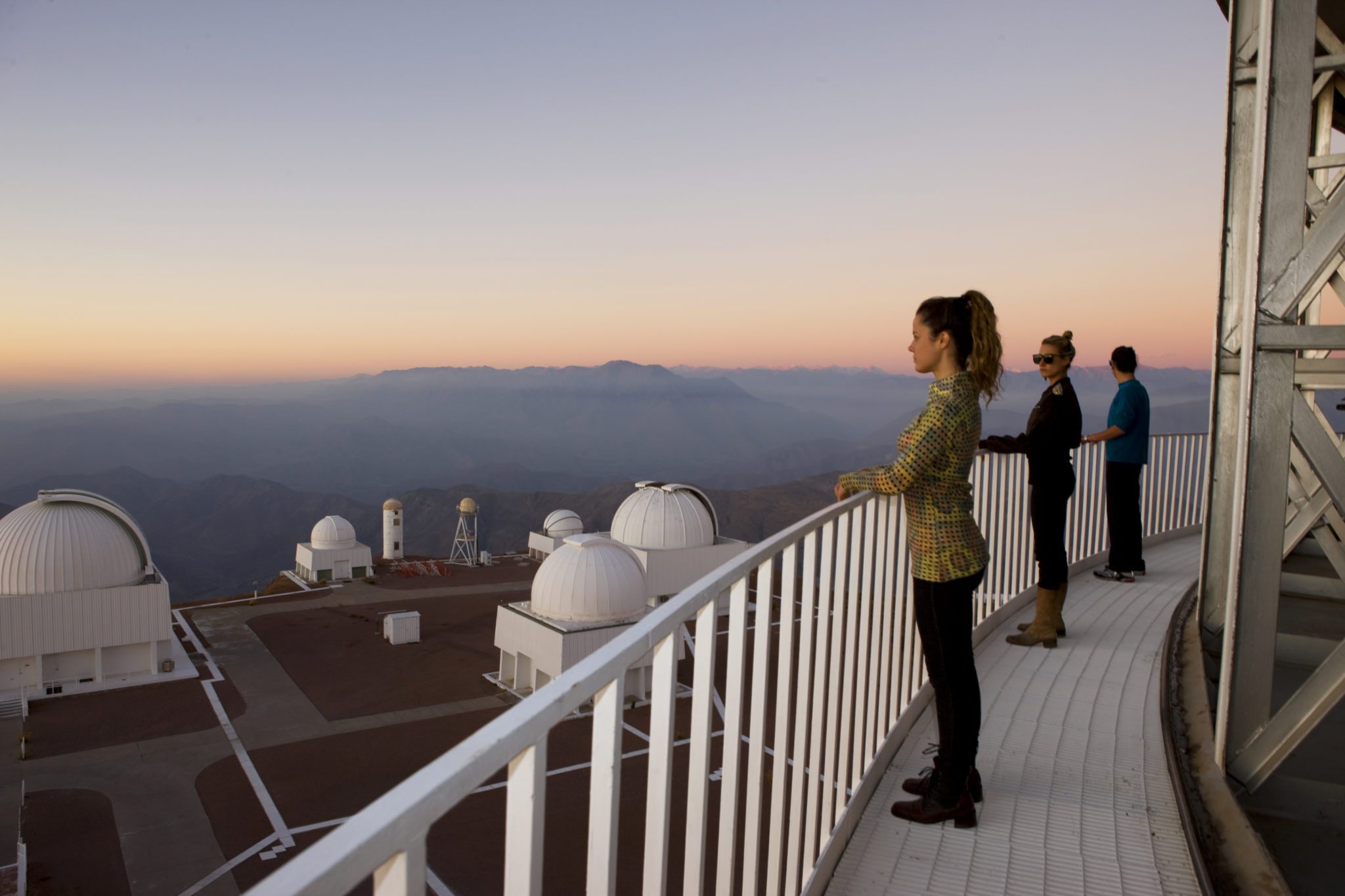 La interacción de los elementos geográficos que confluyen en el territorio chileno a lo largo de la historia, nos otorgan hoy como resultado dinámico, un patrimonio riquísimo, con una variedad de ecosistemas, microclimas y escenarios diversos, que en algunos casos son únicos en el mundo.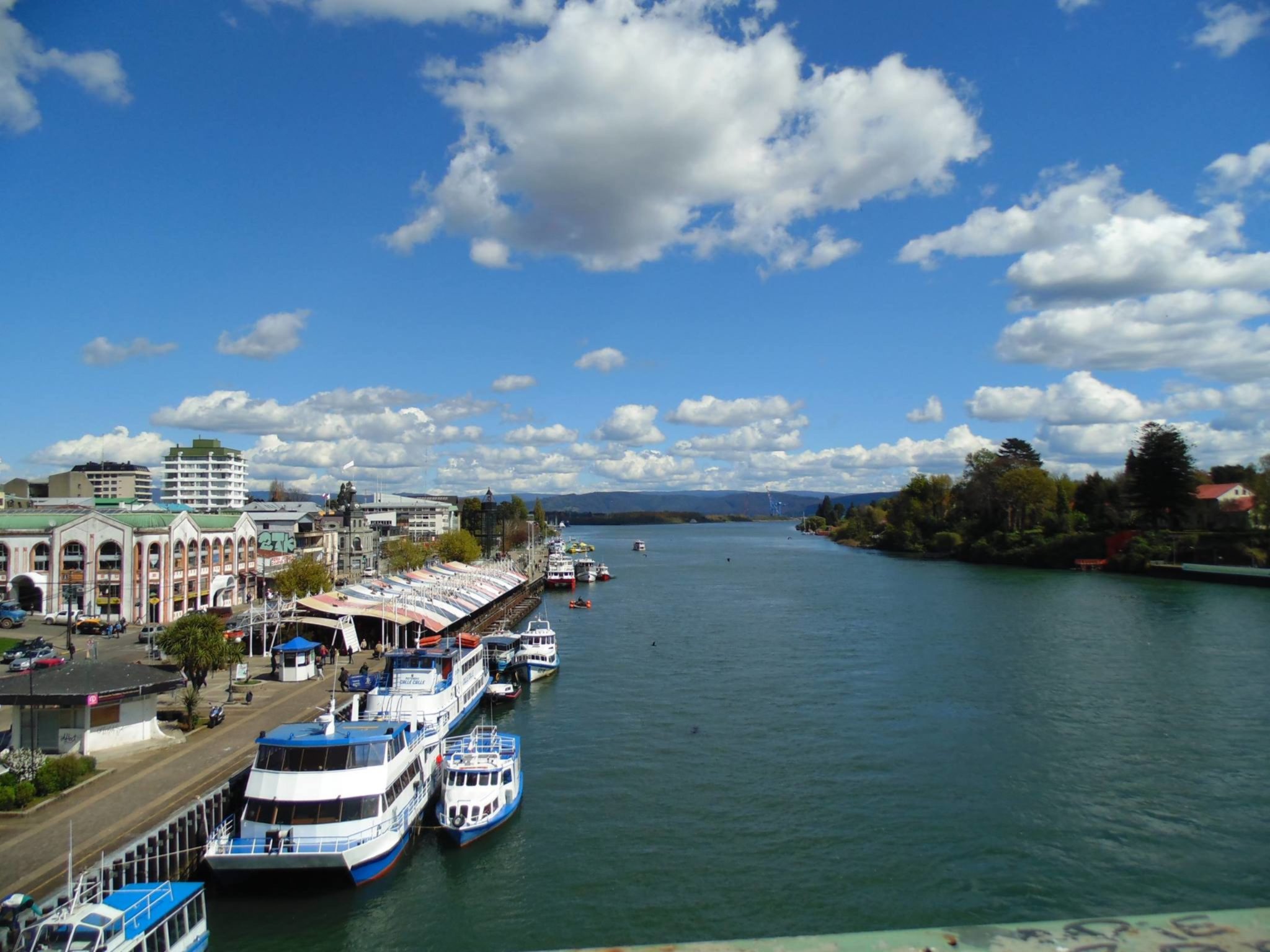 La ciudad de Valdivia es una de las ciudades más antiguas de Chile (fundada en 1552) y es a veces conocida como "la perla del sur".