My name is Mike Wardynski, AKA Nature Mike.
I'm a landscape and travel photographer based out of Oakland California. On the forefront of landscape photography, I specializes in photography workshops, luxury fine art prints, and licensing. My work has been featured in Design Milk and Focus on the Story amongst many other avenues. Leading 25 – 30 photography workshops per year, I keep a busy schedule.
I grew up in Michigan and after graduating with a broadcasting degree and realizing I was a much better photographer than musician, I packed up my van and headed to a little park known as Yosemite. There I would spend three and a half years working in the wilderness department for The Yosemite Conservancy. It was during those years that I deliberately made the decision to dive headfirst into the photographic rabbit hole for good. While working in the park, I spent much of my time lugging camera gear around the high country and hanging out with my friends at the Ansel Adams Gallery.
I currently reside in the SF Bay Area where I work as a photography instructor. My travels have given me the opportunity to photograph the Kiluaea eruption from air, as well as document dolphins in the Pacific Ocean. I've witnessed unbelievable light unfold before me and in an instant disappear. Those are the moments that I live for. I love sharing my passion for photography and nature with others and I'm grateful for the path that has lead me here.
Feel free to reach out at any time if you would like to to discuss a workshop, prints or licensing.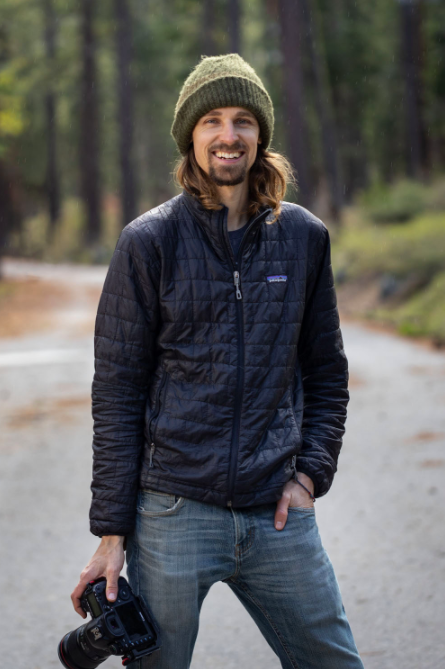 ARTIST STATEMENT
Nature is at the heart of my work. Not only because it is often my subject, but because it is where I find inspiration. Human beings are spiritually connected to the planet as a whole. Interconnectivity is where the spirit thrives. Through photography, I remind the viewer of their connection to earth. We do not own the planet; we are part of it. It is our responsibility to protect as well as enjoy our environment because it is an extension of ourselves. One cannot harm the environment without harming themselves, just as one cannot heal the environment without healing themselves. Imagery is a powerful tool; I use it to start the conversation of conservation. How will you help heal our home?