Fitz Roy: Laguna de Los Tres
The Laguna de Los Tres hike is a 24 km (15 mile) day hike and is an absolute must-do for anybody visiting the area. The trail, like much of Los Glaciers National Park, can be easily accessed from the charming town of El Chaltén in the heart of Argentinian Patagonia. With just over 2,000 inhabitants, this cozy little town is a mecca for all things outdoor. There's no shortage of rock climbing, trekking, kayaking, and rich adventures to be found here. All easily accessible by foot!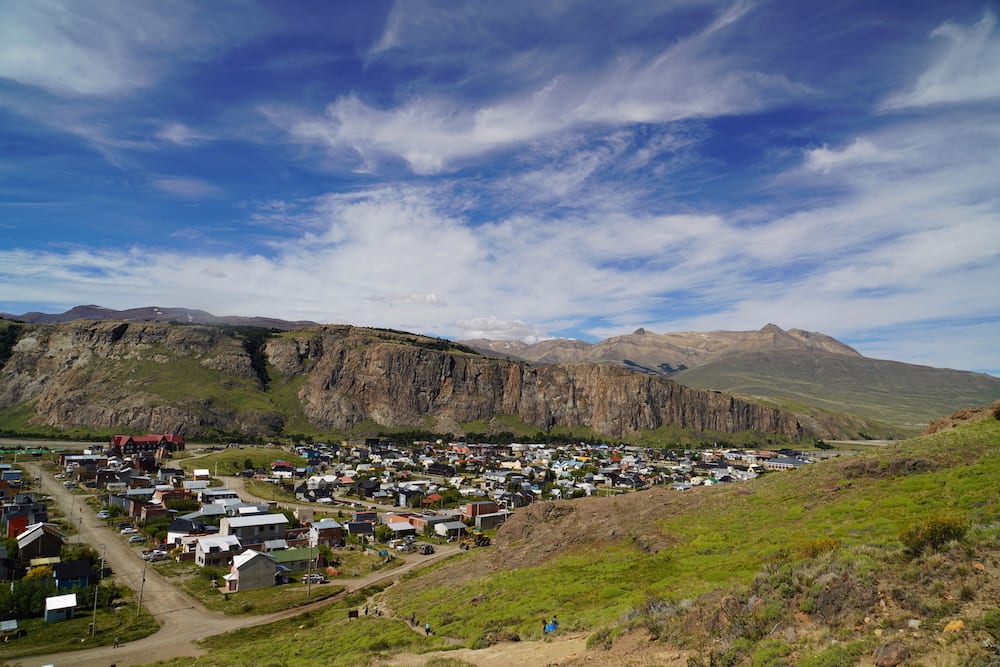 Getting there:
Wherever you stay in El Chaltén, it won't take you more than 1km to get to the trailhead.
Pack light as the last leg of the trail is very steep and you won't want to be climbing up the mountainside with a heavy backpack weighing you down. If you are planning on camping, you will be able to drop off your bags at the campsite and pitch your tent before reaching the tougher terrain.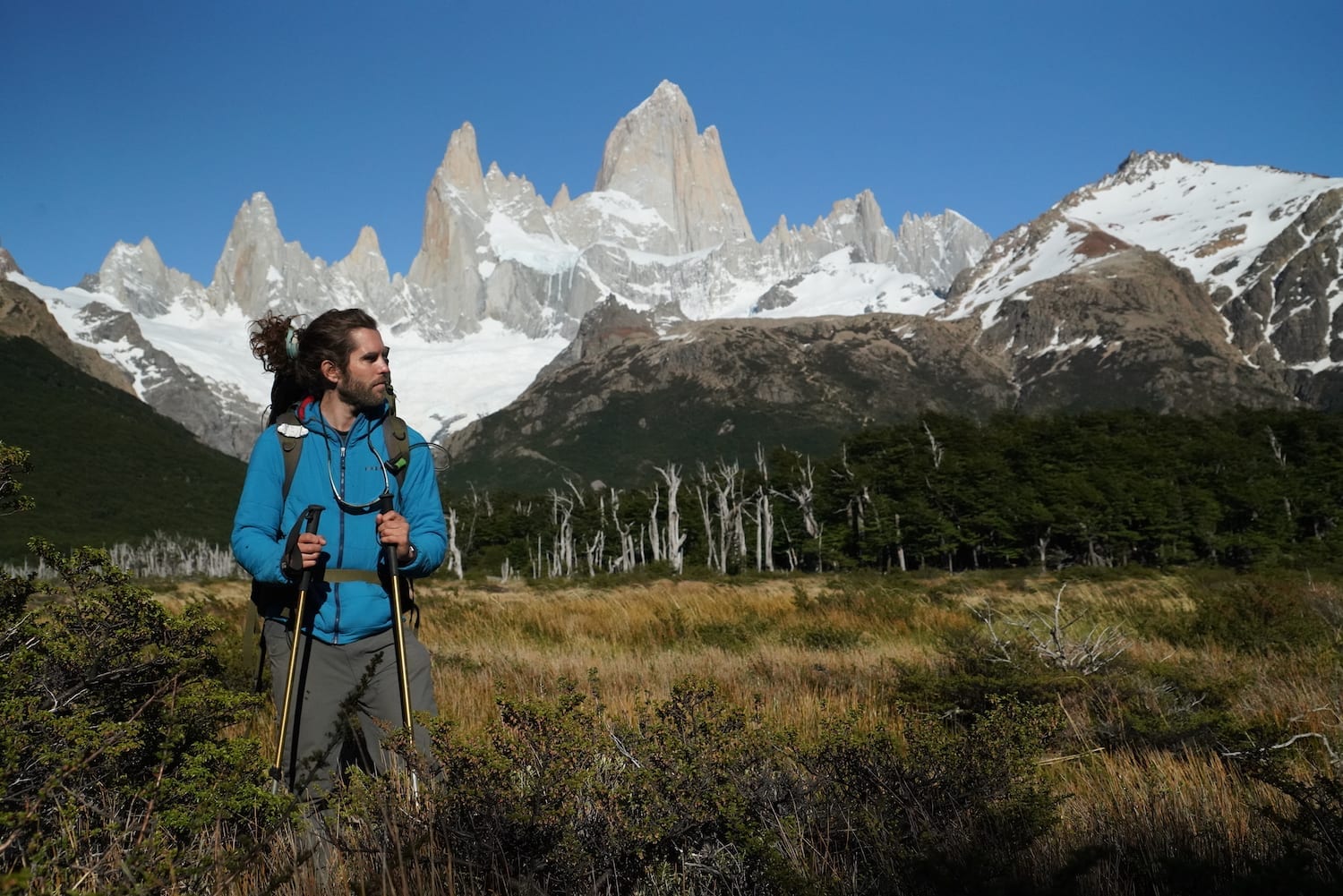 The trail:
The lagoon is a 12 km (7.5 mile) hike from the trailhead, making the trek a total of 24km (15 miles) there and back. The mileage is broken up nicely with several miradors (scenic lookouts) along the way for you to rest, take photos, and grab a handful of trail mix.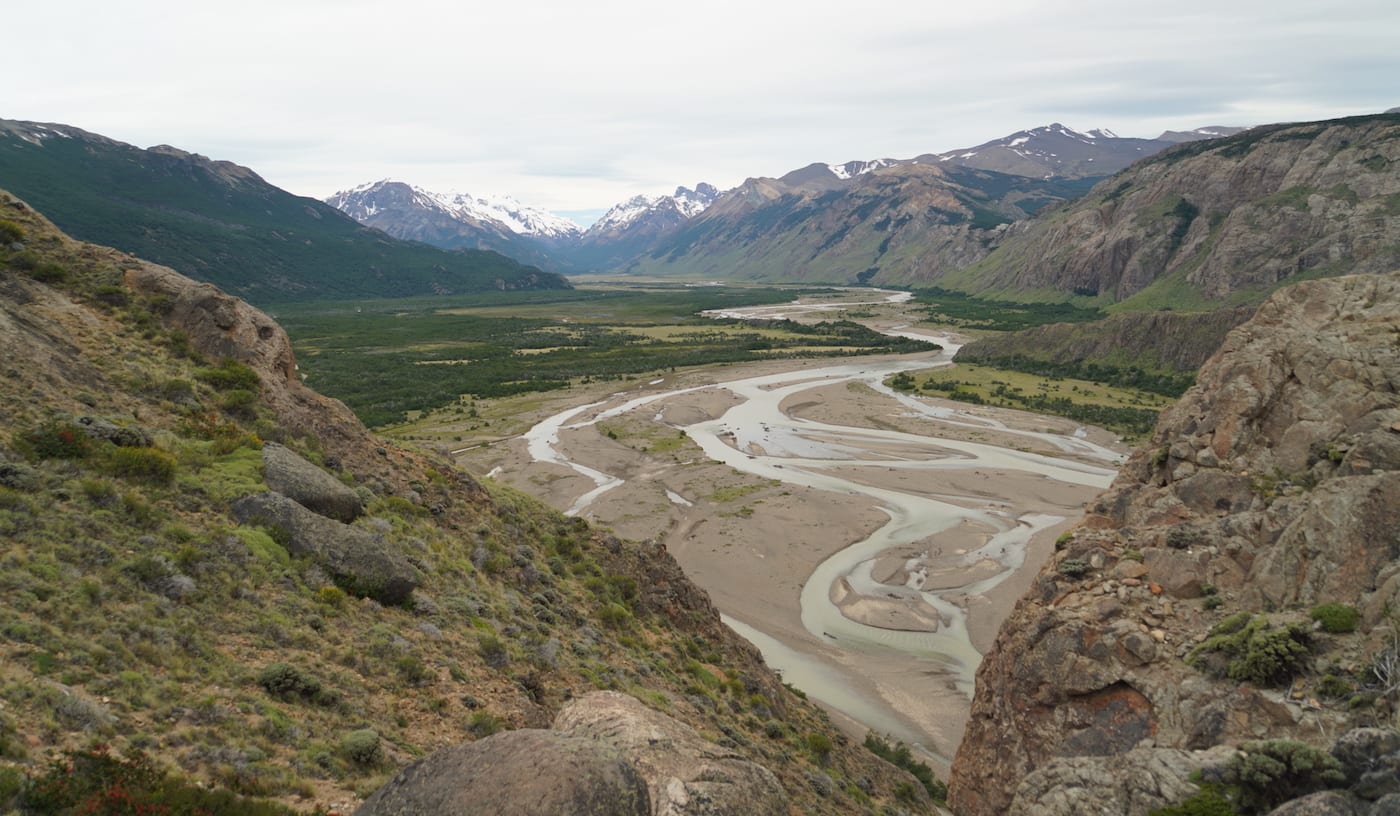 Rió de Las Vueltas mirador is .7km (.4miles) into the trail and offers vast panoramic views of the valley.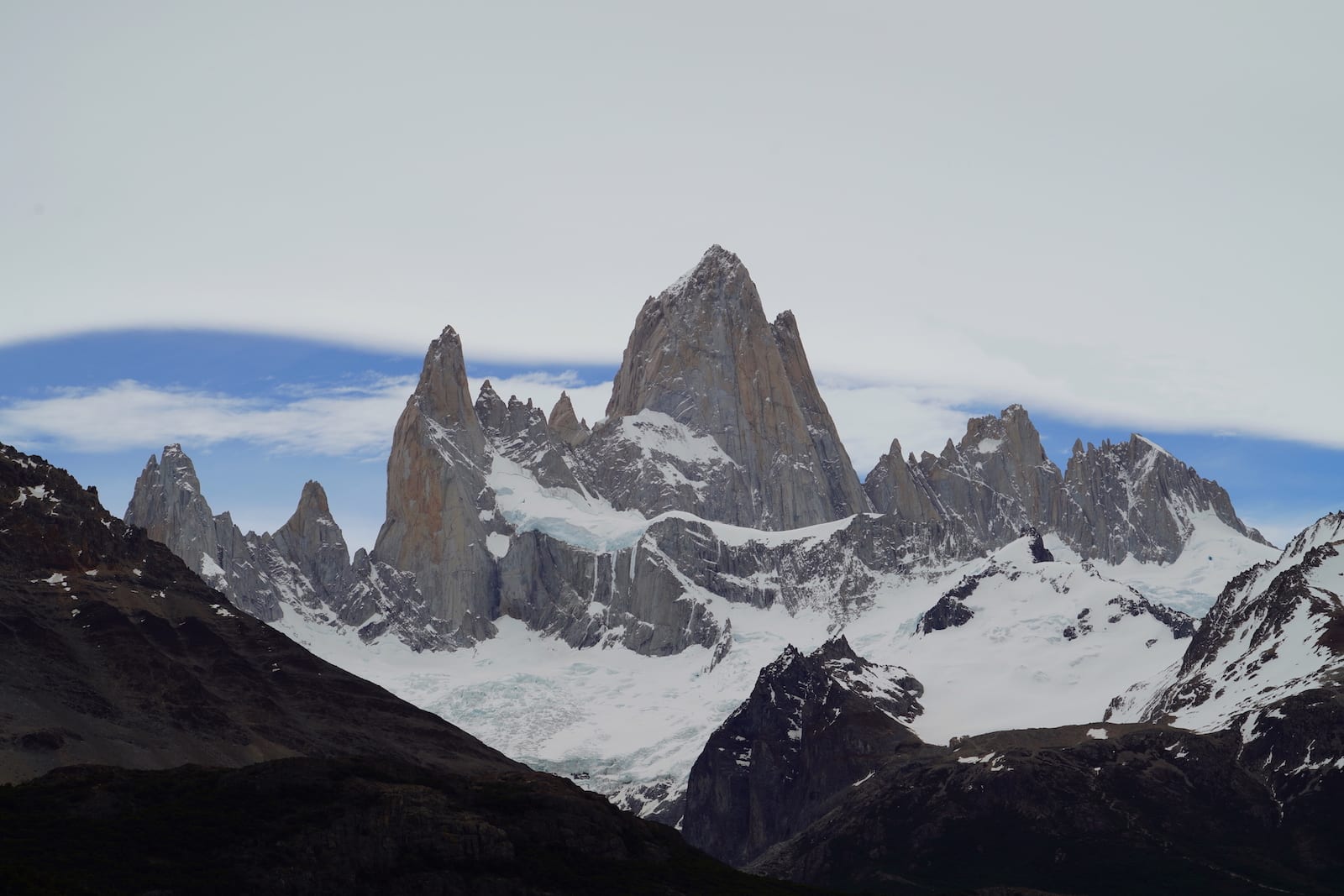 The Mirador Fitz Roy is located 4km (2.5 miles) in and is well worth a prolonged stop. Here you'll enjoy spectacular views of Fitz Roy and the surrounding rivers and mountains that shape this breathtaking landscape.
The popular Poincenot campground is found 8km (5 miles) into the trail. If you plan on camping, take the opportunity to ditch your heavy bags and prepare your tent before heading back on the trail. For those of you not camping, this is also a lovely area to have a rest by the river, fill up your waters (this will be your last chance), and get some food in you before embarking on the final leg of the ascent. There are two outhouses on the campground as well as one more about 15 minutes from the campsite along the trail. So make sure to utilize these facilities before it's too late!
After you've had some snacks and filled your waters, you'll continue on the same trail to Laguna de Los Tres. From here you're just 4km (2.5miles) shy of the lagoon. It will take approximately 1.15hrs to walk and the last hour is more or less a steep climb on rocky terrain, so walk with caution and use trekking poles if you have them!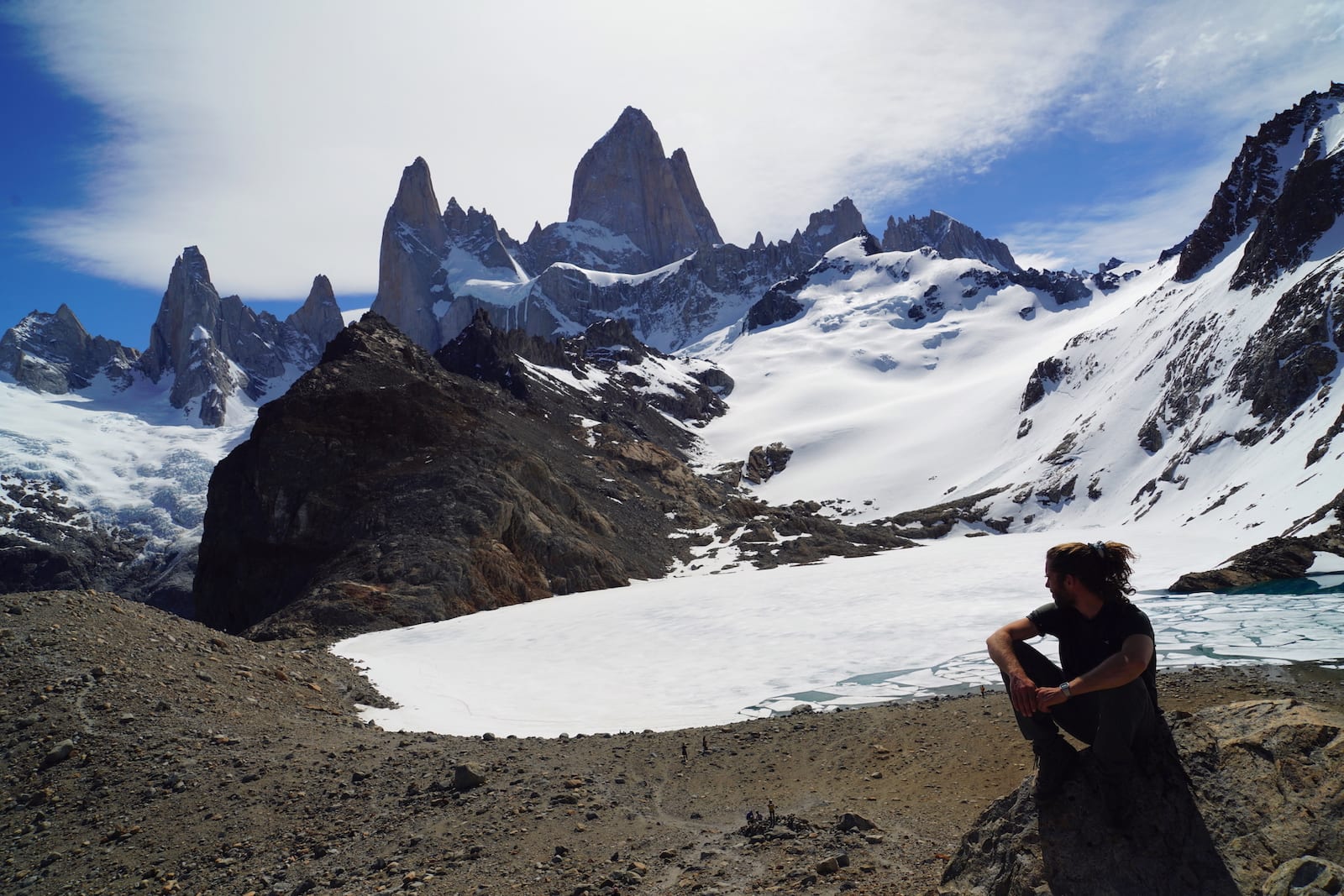 Once you get to the lagoon, make yourself comfortable on one of the many giant rocks, you've made it! Enjoy lunch while gazing at one of Argentina's most prized possessions, Cerro Fitz Roy. If you feel an awe-inspiring sensation while taking in the scenery, you're certainly not alone. The image made such an impression on Patagonia founder, Yvon Chouinard, that he decided to use the mountain range as the logo for his company.
When you're ready to explore some more, walk down to the lagoon (~2 mins) for some up close and personal photos of the ice-capped water and stunning mountain scenery.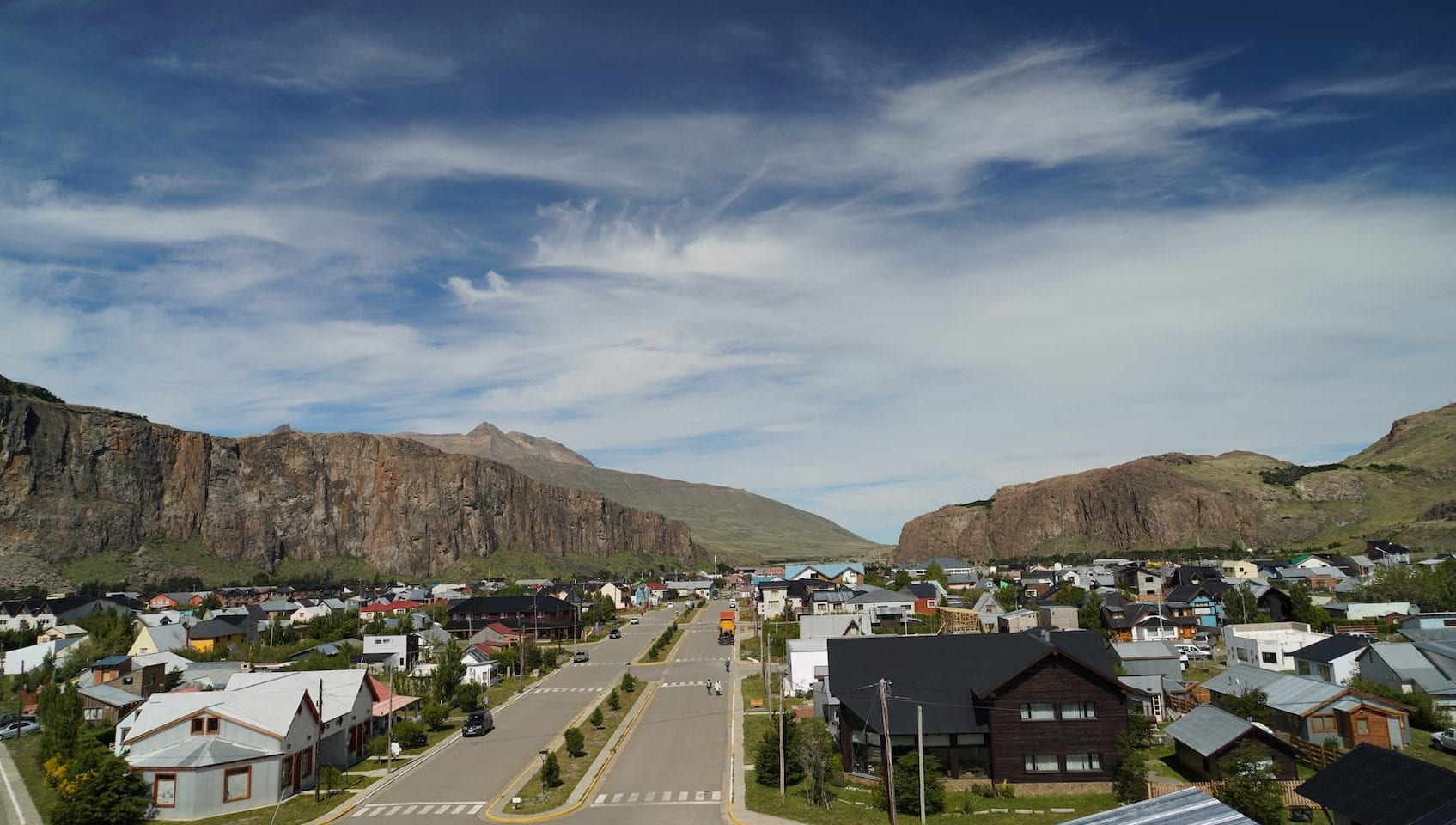 After the hike:
As you're making your way back into town, pop into any one of El Chaltén's craft cervecerías or local restaurants for a much-deserved beer and a hearty meal.
What to bring:
Daybag
Trekking poles (not a total necessity, but they will be nice to have for the last leg of the journey)
Water
Snacks + Lunch
Sunblock + sunglasses
Have warm layers available so you can spend lots of time at the lagoon comfortably. There's a very good chance that you won't want to leave this place!
Best time of year to go:
November to March
Grade of difficulty:
Moderate to challenging
Stats:
Distance: 24km (15mile) round trip
Elevation gain: 882m (2,894ft)
Time: approximately 6 hrs of hiking time
The park is filled with native wildlife unique to the Patagonia region such as huemuls (deer) and carpinteros (large woodpeckers). These animals are very difficult to spot on your own and require expert eyes and an advanced knowledge of the area. If you're looking to gain more insight about the region and see wildlife, then we recommend hiring a guide to get the very best of your hike.
Ready to start planning your trip? Visit us here to find an expert local guide to show you the area!