You've heard about Patagonia. It's that place at the bottom of South America with all those amazing mountains and glaciers. You can see intriguing wildlife like guanacos, pumas, and Andean condors. It has some pretty great treks that aren't too difficult and therefore are really popular. Sounds like a good place to go for your next vacation!
Yes, absolutely: Patagonia is a place that everyone should experience at least once. But before hopping on that plane, there are a few things you should know about visiting Patagonia that will help you get the most of your trip. Here are nine things I wish I knew before visiting Patagonia, so you can plan ahead and be prepared to make your Patagonian vacation the best it can be!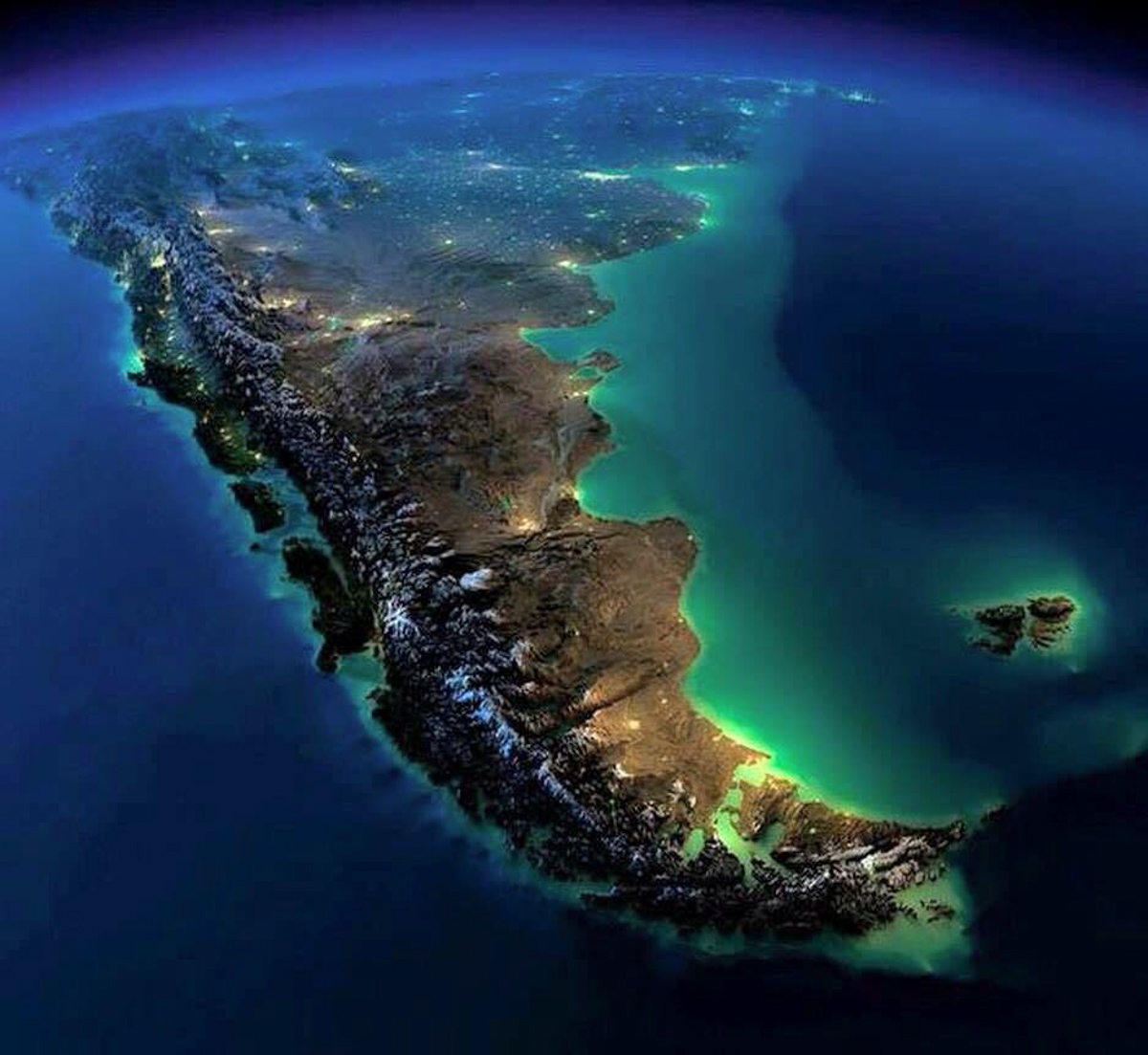 Patagonia is actually two countries
Yes, Patagonia is a region, but it spans the southern end of two countries: Chile and Argentina. This means that, if you're starting your Patagonian trip in Torres del Paine and then heading to Los Glaciares, you'll be passing from Chile to Argentina and, as such, will need the proper travel documents like a valid passport. Thanks to a special reciprocity agreement between Chile and the US, there is no fee for a tourist visa to Chile for US travelers. A tourist visa for Argentina costs $160 USD but is valid for multiple entries for the next ten years. Both countries allow visitors to stay for 90 days, and there are methods for extending the visa if necessary or desired. For other countries, you'll need to check and confirm any exact visa requirements. This also means you'll be checked at the border by customs officials; in general, border control in Chile and Argentina is pretty lenient, but both are highly protective of their biodiversity, so flowering plants and anything with seeds are not permitted.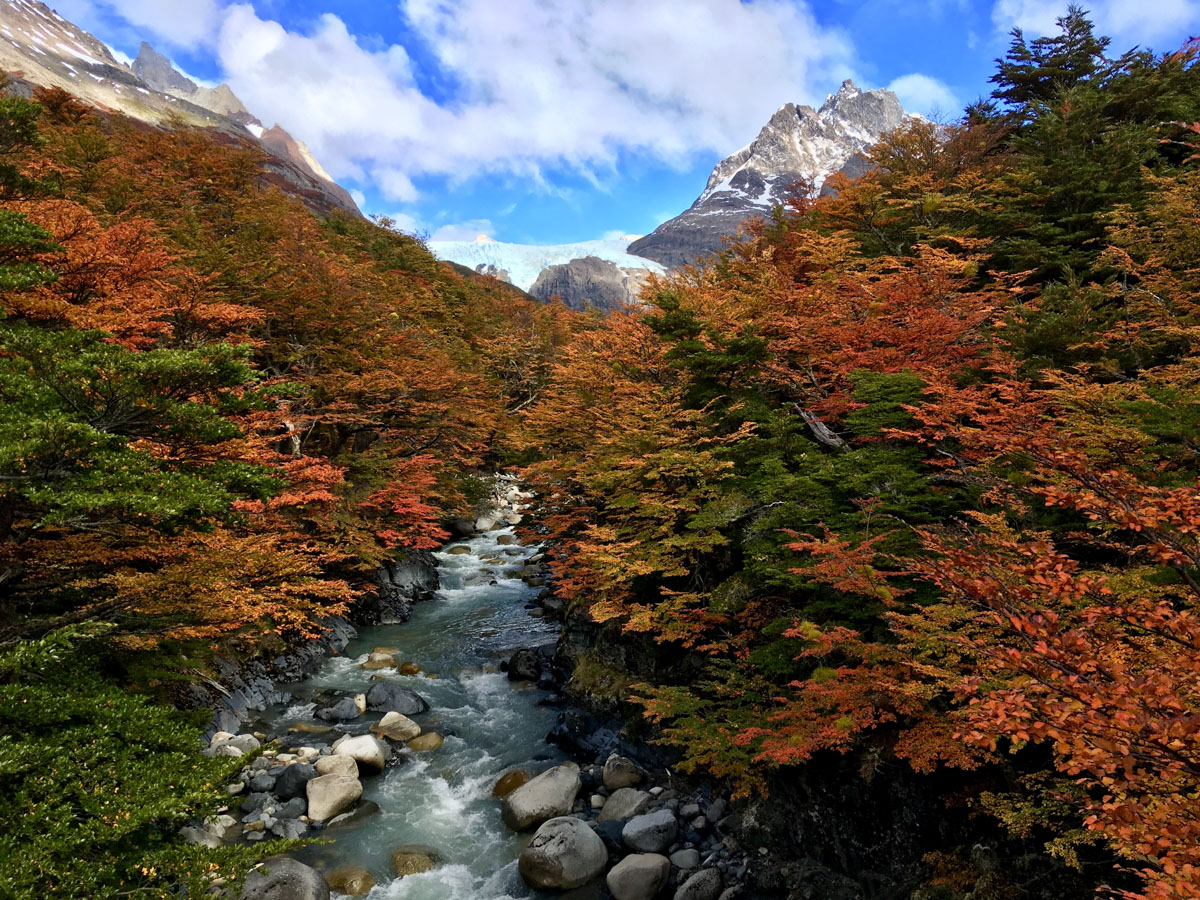 Summer isn't necessarily the best time to go
Yes, summer is generally considered the best time to visit due to the lengthy days, fair weather, and reduced wind. But even in summer, good weather isn't guaranteed, so don't base all your trip plans around the expectation that the weather will cooperate. Plus, with summer being the peak travel season, that means that many of Patagonia's most popular destinations, like Torres del Paine or the Perito Moreno Glacier, can become overcrowded. So if you're looking for the more quintessential Patagonia experience of escaping into the wilderness with no one else around, spring or fall would be your best bet. There are fewer people around, popular treks and viewpoints are less crowded, fares are reduced, and you can see seasonal colors like fall foliage. And the weather is still fairly good during spring or fall, so why not give traveling in shoulder season a try?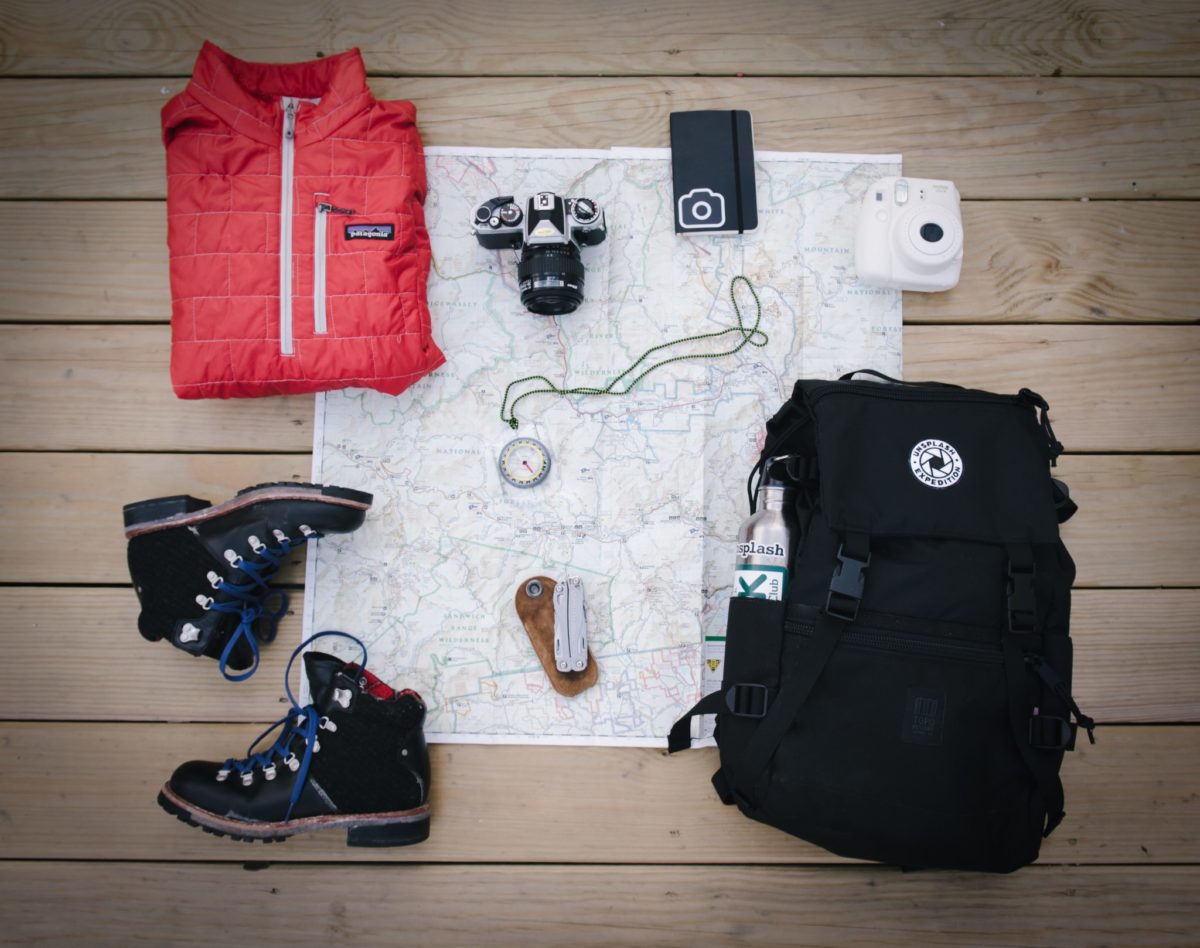 Pack for all four seasons
Even if you're visiting during summer, pack like you're going to be hit by a snowstorm, a rainstorm, a heat wave, wind, hail, and gentle sunshine all on the same day. Because it's entirely possible you will be! Patagonia's weather is famously unpredictable: even if the forecast calls for sunshine, the mountains and massifs of this region command their own weather patterns. It can be sunny down on the pampas, but rainy and stormy in the mountains. So always be prepared and pack for all seasons, no matter what the forecast says! And if you're unsure, ask your guide: as locals who have worked in the region for years, they're well-versed in the local weather and can likely give you a better idea of what to expect on tomorrow's hike than Weather.com.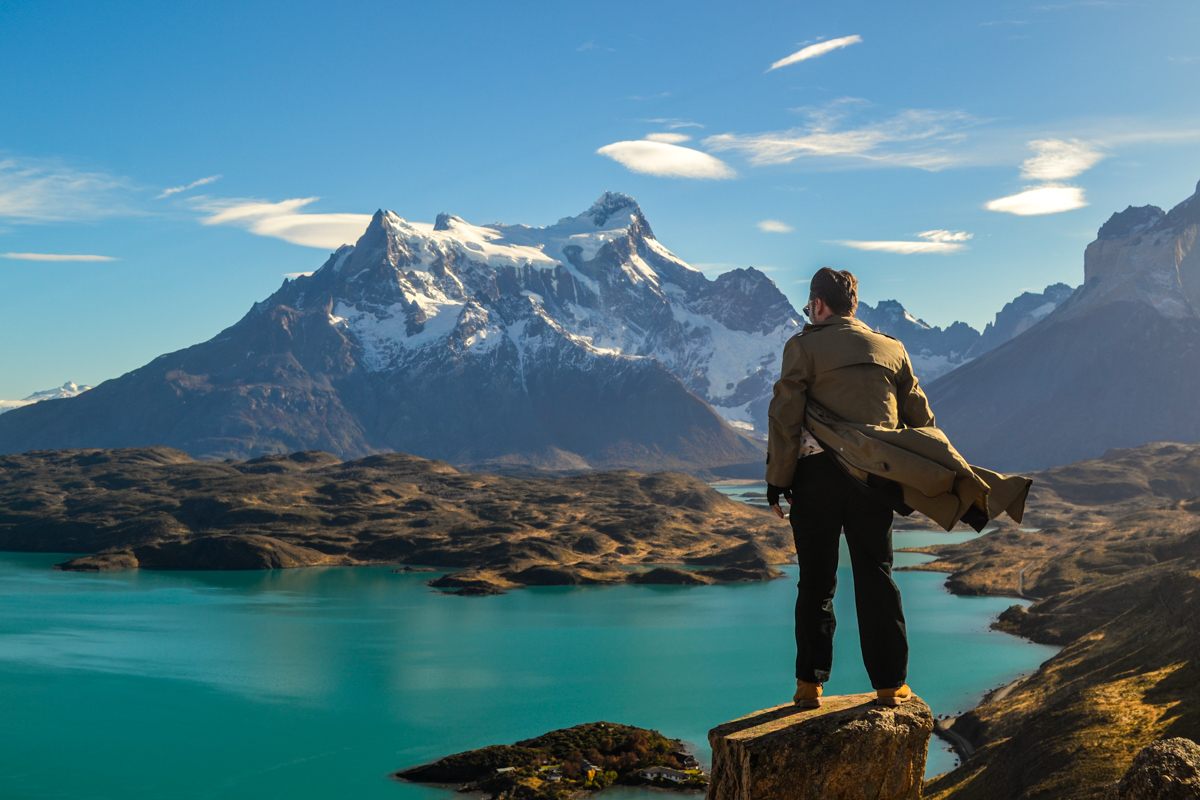 The wind is truly formidable
Sitting at the tail end of South America, Patagonia is subject to brutal wind and weather formed in the middle of the Pacific and intensified passing over Antarctica and the Drake Passage. With nothing in their way, these winds — known as "westerlies" — hit the continent at speeds of a hundred miles an hour (although that's extremely rare) and can knock grown men off their feet. In some cities, during the windy season, ropes are strung between buildings so people have something to grab onto and won't get blown into traffic. It also makes flights quite an adventure! So watch yourself when out hiking (using trekking poles will help you be able to sturdy yourself), and be sure to pack sturdy weather gear like jackets and especially hair-ties, or you'll be dealing with tangled hair at the end of the day and all your photos will feature "Patagonia hair"!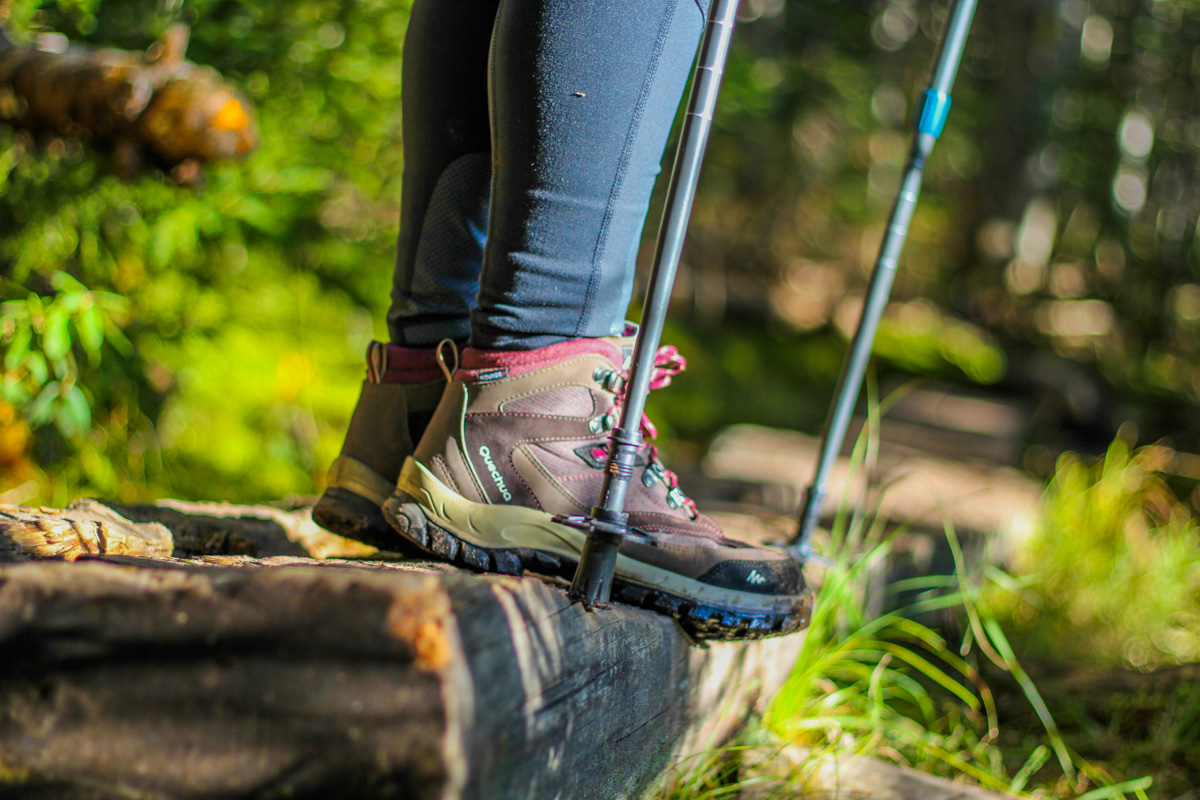 The right kind of boots can make all the difference
You came to Patagonia to see the sites, and to get to them, you'll need to hit the trails. As a trekking Mecca, you'll likely spend many days hiking and walking, and as Patagonian terroir ranges from rocky moraines to dirt paths, investing in a good pair of sturdy hiking boots is the difference between enjoying the hikes and ending the day with bleeding, blistered feet. If you don't already have a trusty pair of hiking boots, buy some well in advance and BREAK THEM IN BEFORE THE TRIP.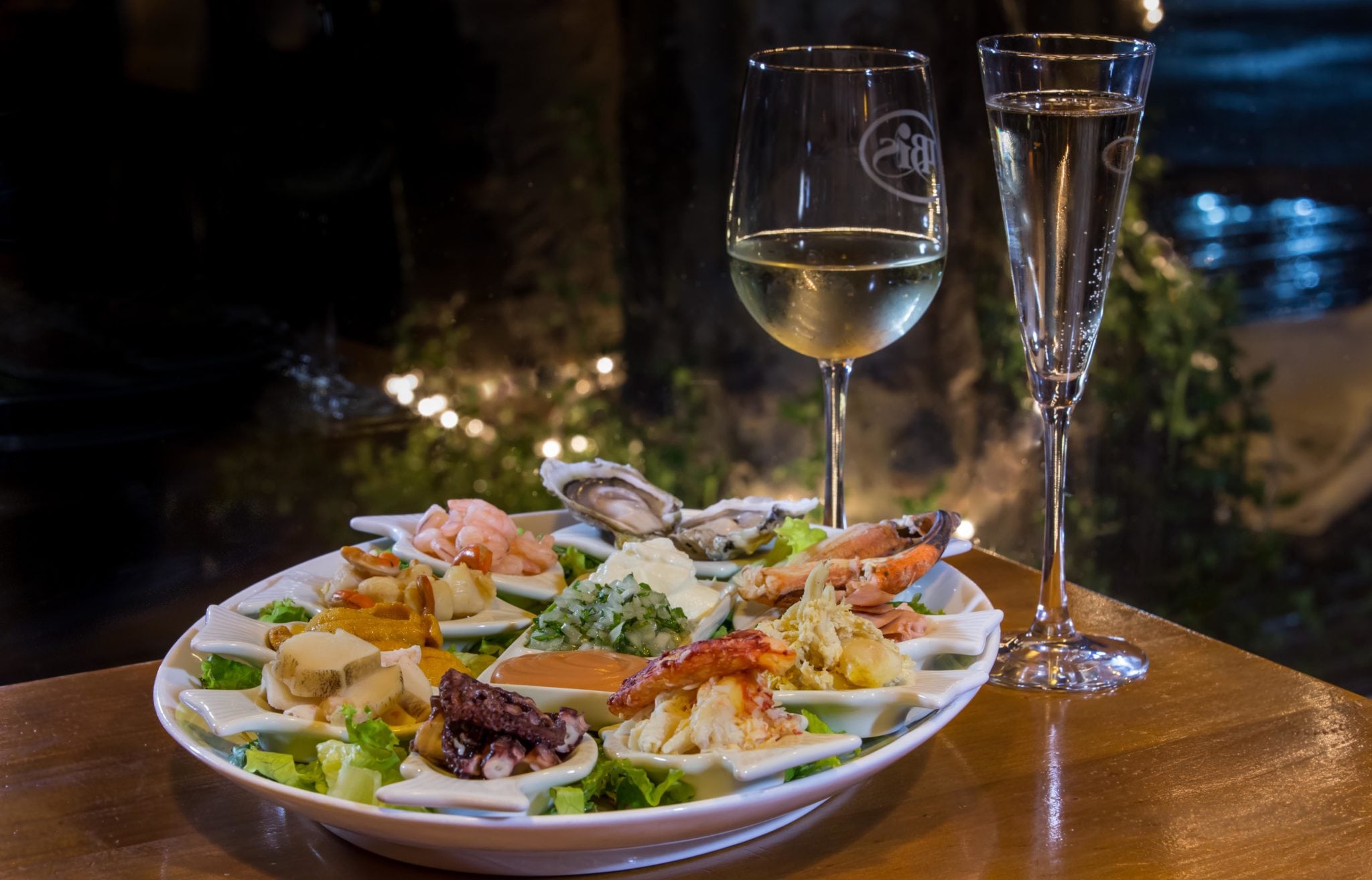 It's not a food desert
We know that you likely didn't choose Patagonia for your vacation because of its culinary prestige, but you'd be surprised! The main tourist towns of Puerto Natales, El Chalten, and El Calafate actually have happening food scenes, ranging from cozy restaurants serving traditional Patagonian dishes like asados and king crab casserole (known as chupe de centolla) to trendy eateries getting more experimental. At the region's top hotels, there are even restaurants serving the kind of high-end fare you'd find in some of the world's best restaurants! You can reward yourself with locally-made craft beer at taprooms and gastropubs as well, and there's even good, real coffee available! After all that hiking, you're likely to have worked up an appetite, so don't just resign yourself to a pack of ramen or a pizza (although there are crazy good pizzerias); walk around town and help yourself to the tastes of Patagonia!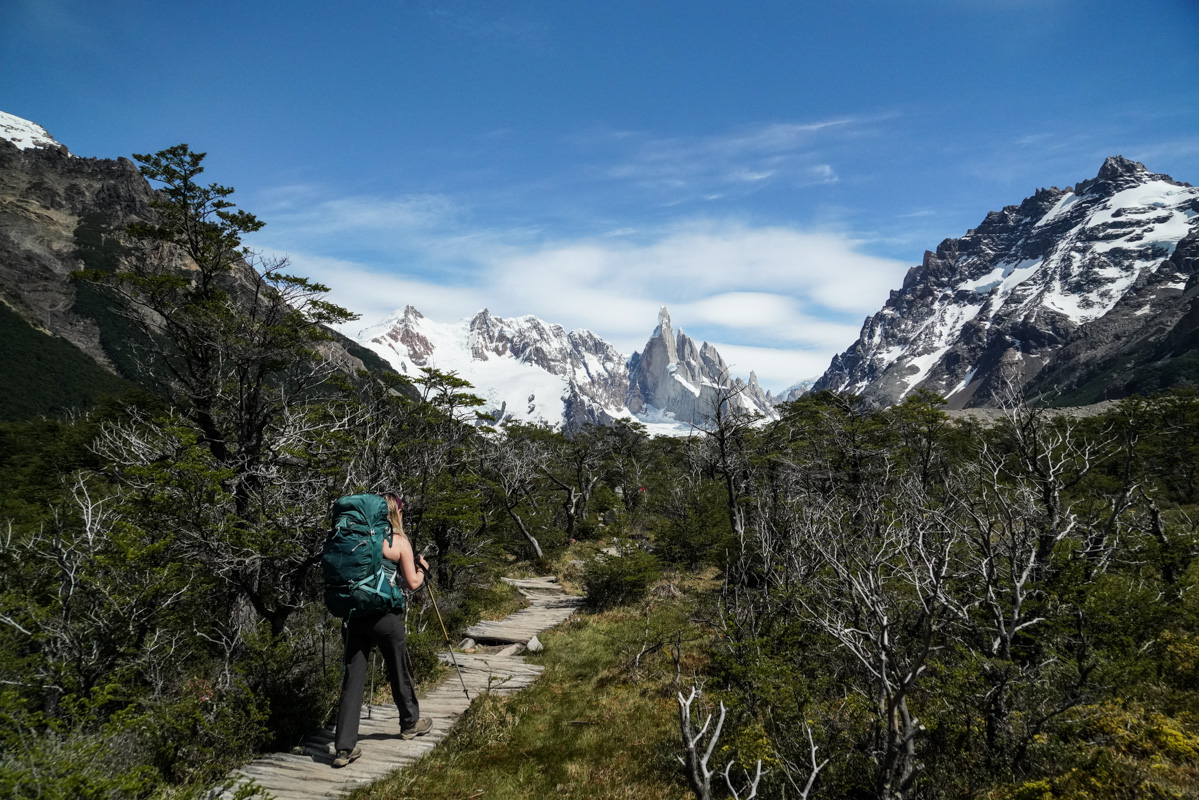 Stick to the trails and obey park rules
You'd be surprised how often this needs to be said, but people visiting Patagonia's beautiful national parks frequently disobey park rules by littering, hiking off-trail, camping in undesignated sites, making campfires when they're not allowed, and more. The rules exist for a reason: to protect these landscapes so that not only you but others can enjoy them, now and for future generations. Sticking to the trail is actually incredibly important because hiking off-trail can harm local flora. So it's essential to listen to park rangers and follow the rules: stick to the trails, pick up after yourself, and only set up camp where it's allowed. And it's not just empty threats: past fires in Torres del Paine have gotten people banned from the park and even fined thousands of dollars.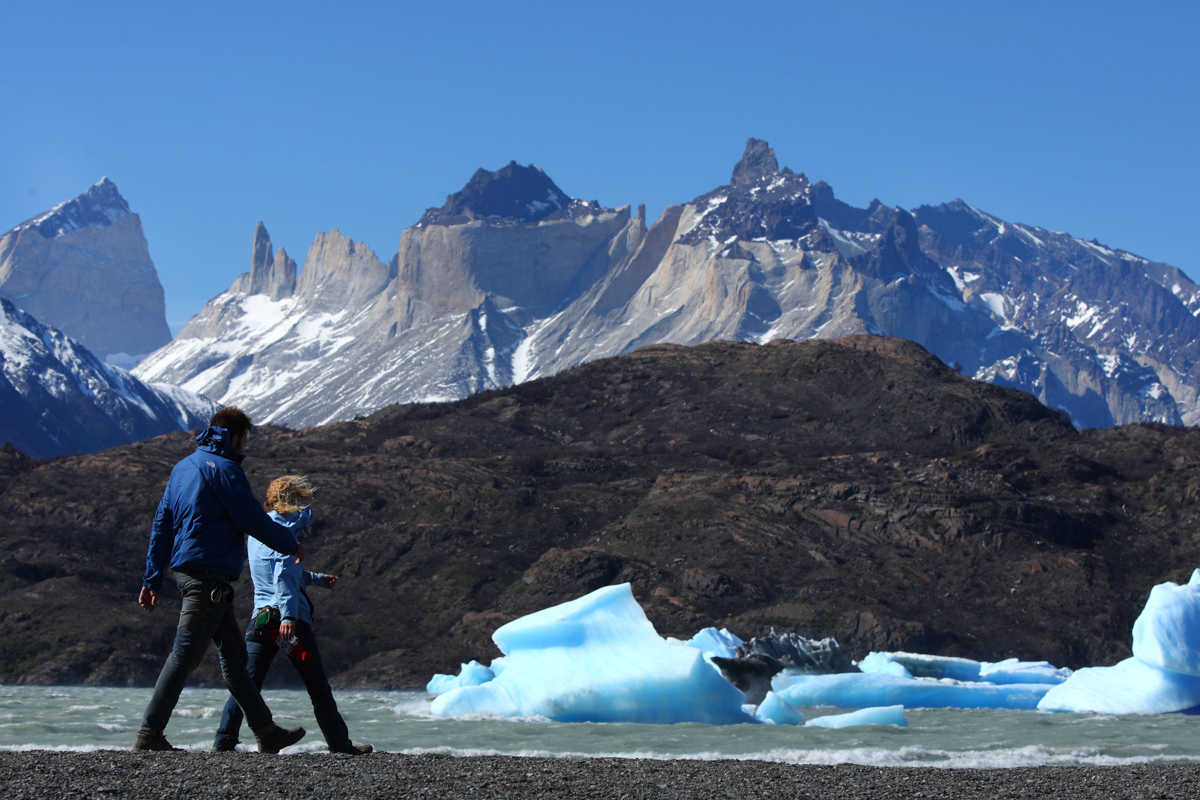 Patagonia is HUGE
Even though it looks big on a map, you can't really comprehend the distances until you're here. Vast distances of pampas separate the massifs that have made this region famous, like Torres del Paine and Los Glaciares, so be prepared for some lengthy car rides or flights. But even that isn't without its rewards: on car rides you can see local fauna like flamingos, guanacos, and Darwin's Rheas, and on planes, you can look out the window and get a bird's-eye view of those spectacular glaciers and peaks.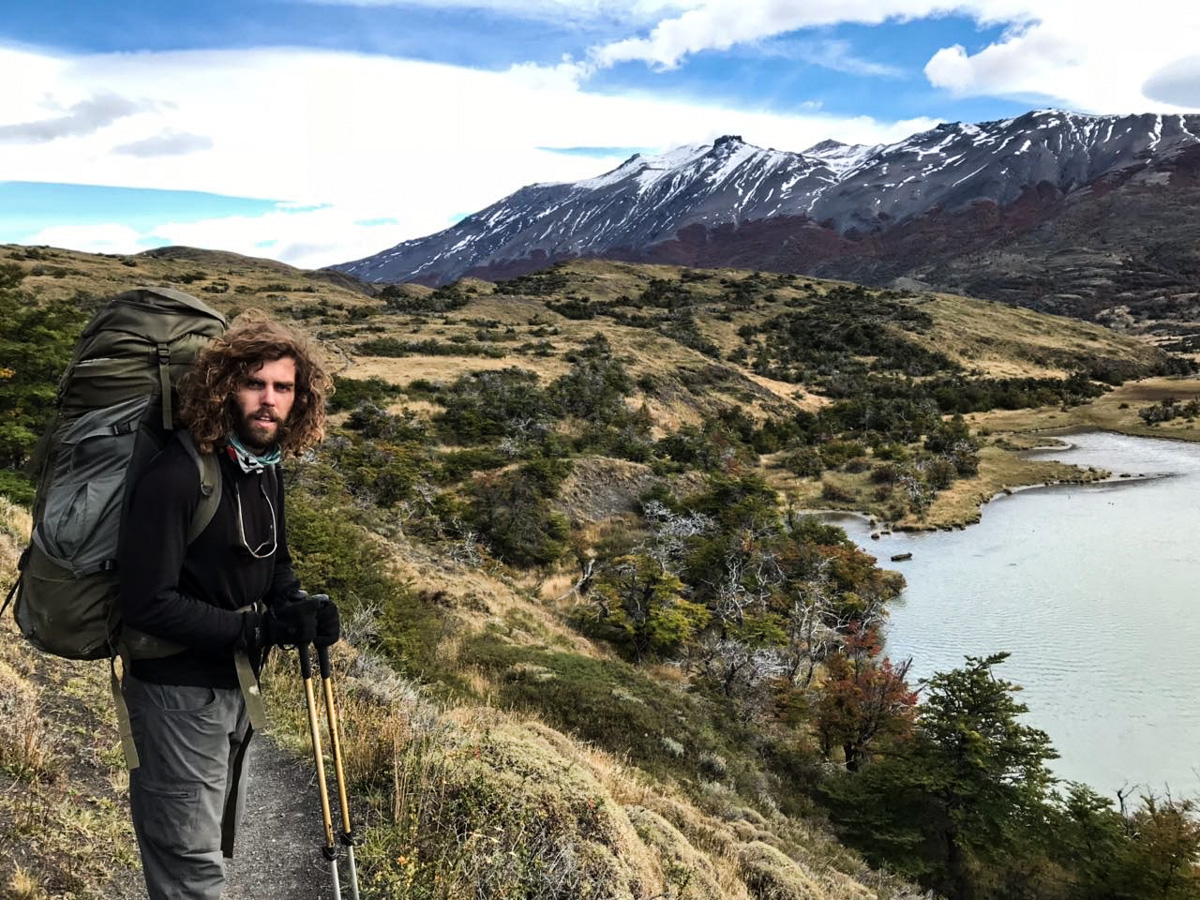 Getting in shape before the trip will help make it more enjoyable
Most of the day hikes and multi-day treks in Patagonia can be done by anyone in good health and with a normal level of fitness, but there are some — like the base of the Torres hike in Torres del Paine — that are a higher level of difficulty. Even when not hiking in the mountains on "Patagonian flatland", that still requires a lot of hiking up and down hills and gulleys. So, if you're not a big hiker, doing some easy to intermediate trails near your home can help your body get back into the rhythm of hiking so you don't tire out too quickly on your Patagonia hikes and can actually enjoy the experience.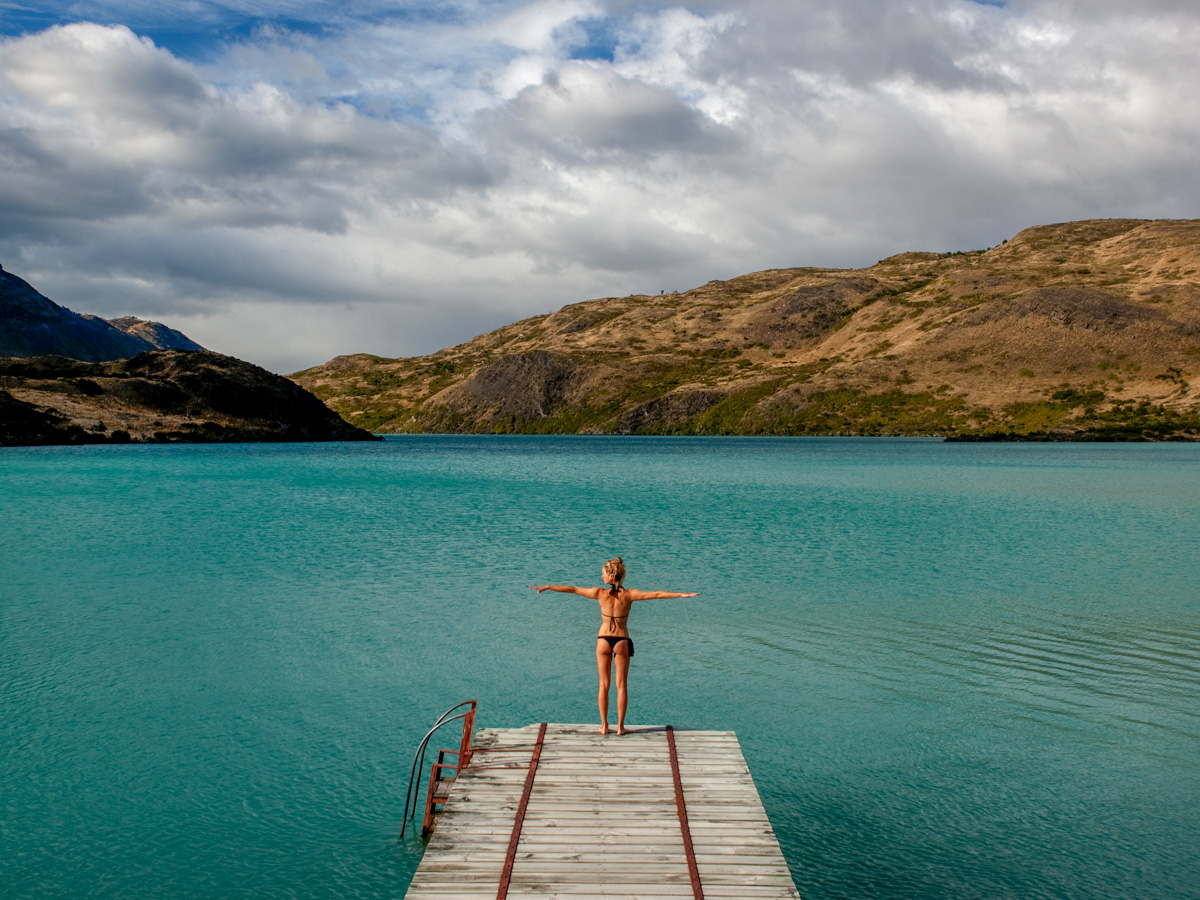 Unless it says otherwise, DO NOT GO SWIMMING
It's possible that, on social media, you've seen envy-inducing pictures of people taking a dip in the lake at the base of the Torres or in other lakes in Patagonia's national parks. This is a big no-no! These lakes are full of fresh water rich in sediments and minerals from the glaciers, and in order to keep them clean, swimming is strictly forbidden. So please, save the swimming for the pool back at your hotel, and if you see someone breaking the rules and swimming in the lakes, speak up or report them to park authorities.