Summary
The Pacific Ocean, a privileged place that brings an infinite number of surprises all the way from northern Alaska to the southern Chilean Patagonia. On this particular day, we depart on a private tour from Santiago for one of the most spectacular areas for vacations to enjoy of the Sandy beaches in summer. We head North-west from Santiago and cross the Coastal Mountain Range to start a road trip to the towns of Cachagua and Zapallar. These places are well known for their sea food, kayaking, surfing and the beautiful protected areas. Once we arrive, we take a fisher boat to navigate the Humboldt Penguin's island. After our visit to the Island we stop at a local restaurant to try the local food. Afterwards, we keep going with our road-trip to enjoy of free time on a hidden beach with a great bay to take a dive and walk along the Pacific coastal track made of stones.
Highlights
Breathtaking Pacific Ocean & Western landscapes
Chilean Coastal Influence, Summer Towns
Humboldt Penguins & Protected area
Restaurant, Fresh Sea Food and local gastronomy
ITINERARY
Cachagua, Zapallar & Penguin Island
On this private day trip, we will leave Santiago between 08:30-09:00am heading northwest toward Zapallar. We will get to observe diverse scenery on the way, such as Las Chilcas – an arid region populated by huge rocks, used by climbers. We'll also go through Ocoa, an area known for Charles Darwin's visit to its La Campana mountain as well as its famous peaks and Chilean palm trees. Then we'll gaze out over the colorful valleys that lead into Aconcagua's vineyards, and avocado production in Quillota and its surrounding areas. Once we get near the coast, a fishing boat will be waiting for us to hop aboard and explore the beaches bordering Zapallar and Cachagua. We will sail near to the island so that we can sight some Humboldt penguins and other birds that live in the area.
After the boat trip, we will have lunch in a restaurant decided by the group (the food choices are varied, from fish, clams a la parmesana, crab cakes, lobster and spider crabs, to meat, empanadas, salads, and more). Then our tour guide will take us to an idyllic bay, secluded behind trees and beach house-dotted slopes. There, we will have some free time to enjoy the beach and explore the coastal path with spectacular views of the sunset, as well as bridges traversing rocky inlets. We will bid farewell to this beautiful place before heading back to Santiago, where we should arrive at the hotel around 19:00-20:00pm.
Short Itinerary
Hotel Pick up from Santiago (between 8:30 and 9:00 AM)
Town of Zapallar arrival
Navigate on the Pacific ocean
Lunch at a local restaurant (Not Included)
Walk at the Pacific Coastal Track
Hotel Drop-Off (19:00-20:00 PM approx)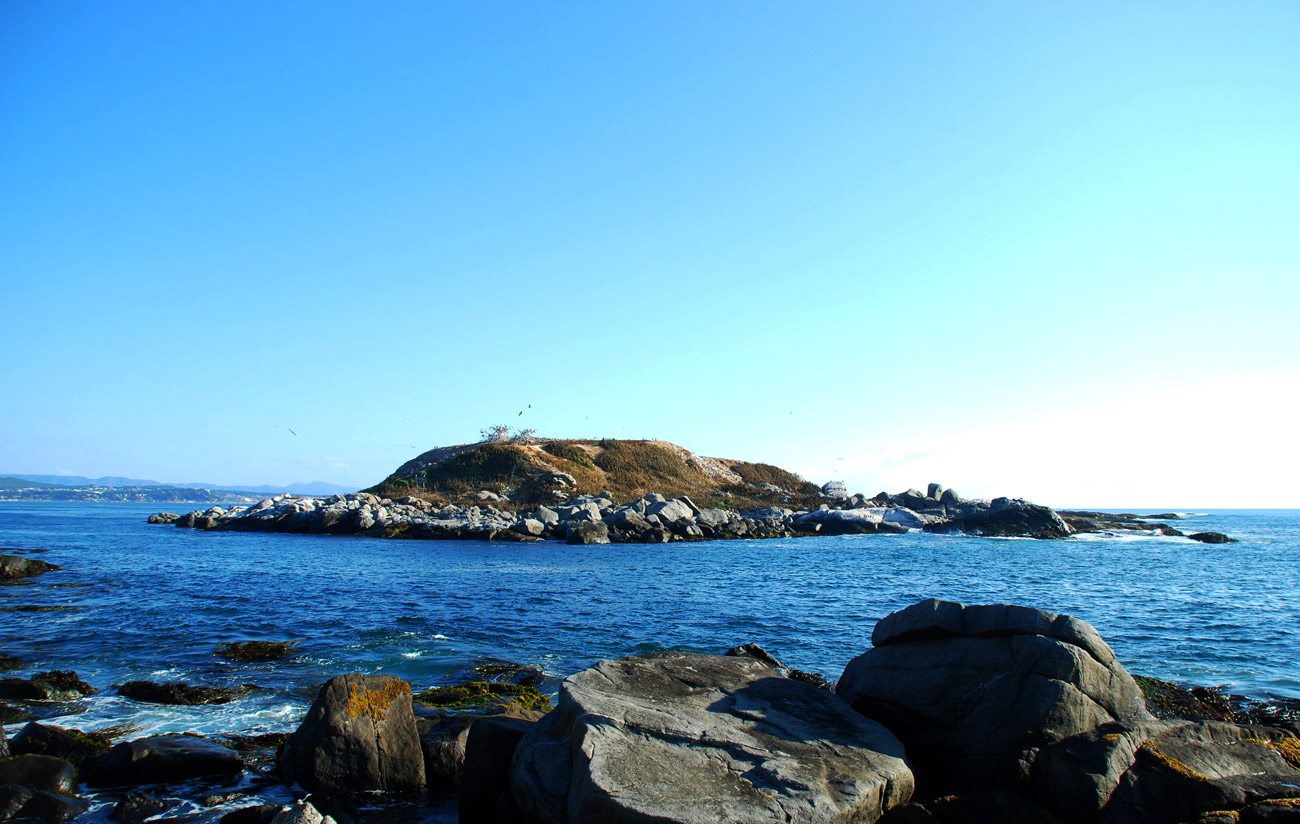 Confirmation will be received at time of booking
Pick up only in Santiago. (Check pickup-zone details)
Minimum drinking age are 18 years
Not a minimum people per booking required
Please advise any specific dietary requirements at time of booking
Our tour guide contacts the participants the day before the tour with the necessary additional information about the weather and pick-up details
IMPORTANT: Subject to favorable weather conditions. If it rains or the sea current is too tough, we can not depart and must stay in port.
Availability: December to April
Booking details:
Pricing Type: Per person
Maximum travelers: (7 Per Bote)
Operates: Daily, subject to availability
Languages offered on activity/tour: Spanish / English
Cut-off Time: 24 hours
Duration: 1 day
END OF TOUR
Private Transportation (Hotel pick-up and drop-off)
Driver (Professional License)
Tour Guide (Spanish – English)
Entrance fees (According the Itinerary)
Picnic (Local products)
Fisher-Boat navigation
Lunch (Restaurant)
Gratuities (Optional)
PRICES AND PACKAGES

BOOKING
Searching Availability...
LOCATION
Related Trips