The hike to Cerro Torre is a more tranquil version of its neighboring counterpart to Fitz Roy on the Laguna de Los Tres trail. Both hikes are a must do for anyone visiting Los Glaciares National Park.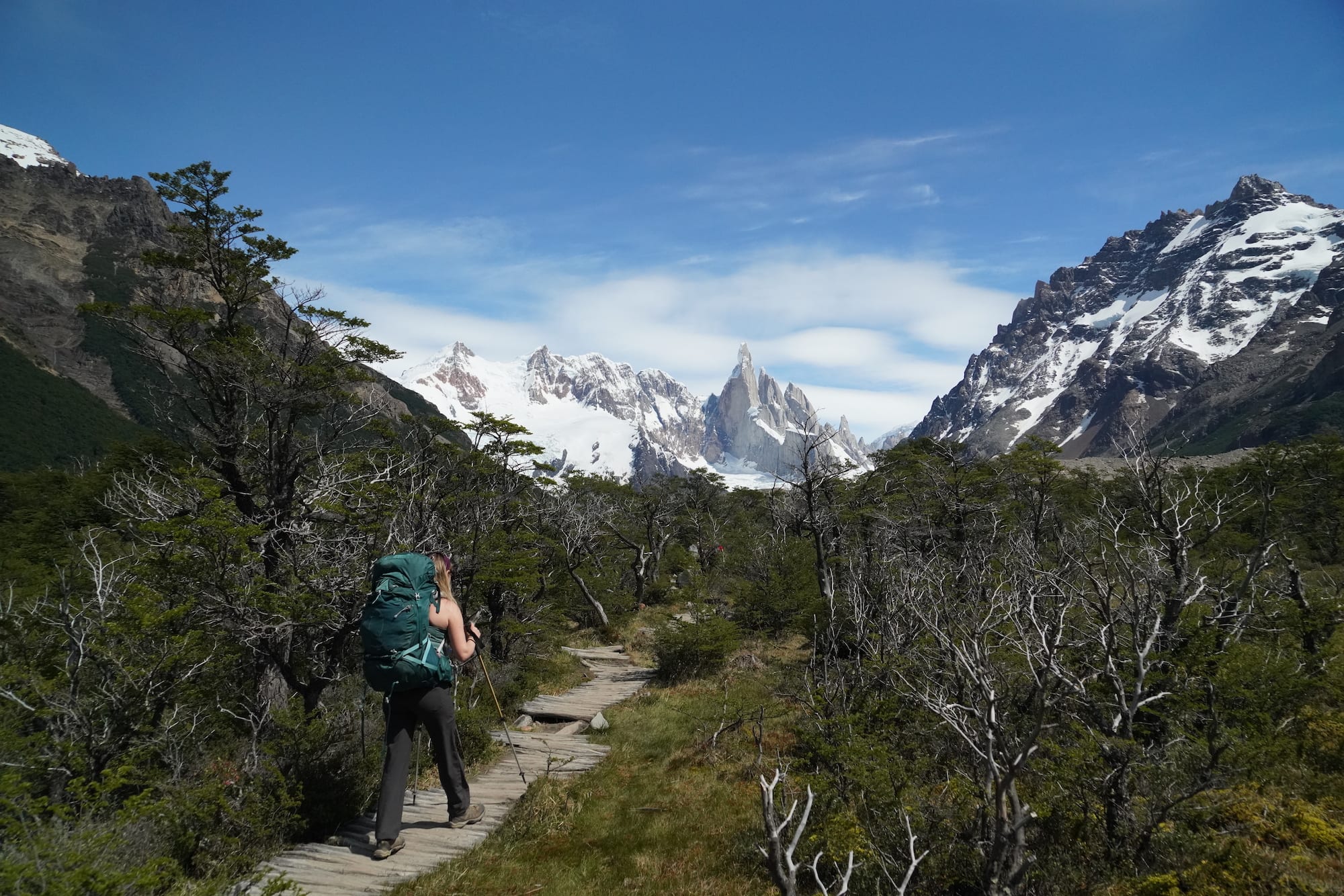 The trail
The trail is approximately 1km from the heart of the charming recreational town of El Chalten. This 18km (11miles) hike takes an average of 7-8 hours to complete over an easy to moderate terrain. The hiking itself takes up about 5 hours, leaving the rest of the time to spend enjoying the scenery at Laguna Torre.
On the way to the lake, you'll pass by many picturesque spots. A few noteworthy pit stops include Mirador Margarita, Mirador del Torre, and Mirador Maestri.
Mirador Margarita is just under a kilometer in on the trail and offers panoramic views of both Cerro Torre and Fitz Roy.

A little further along on the trail (approximately 2.5km/1.55miles) you'll find the Mirador del Torre. This scenic viewpoint provides you with incredible views of everything from Cerro Solo to Cerro Torre and it's neighboring towers — Egger and Standhart.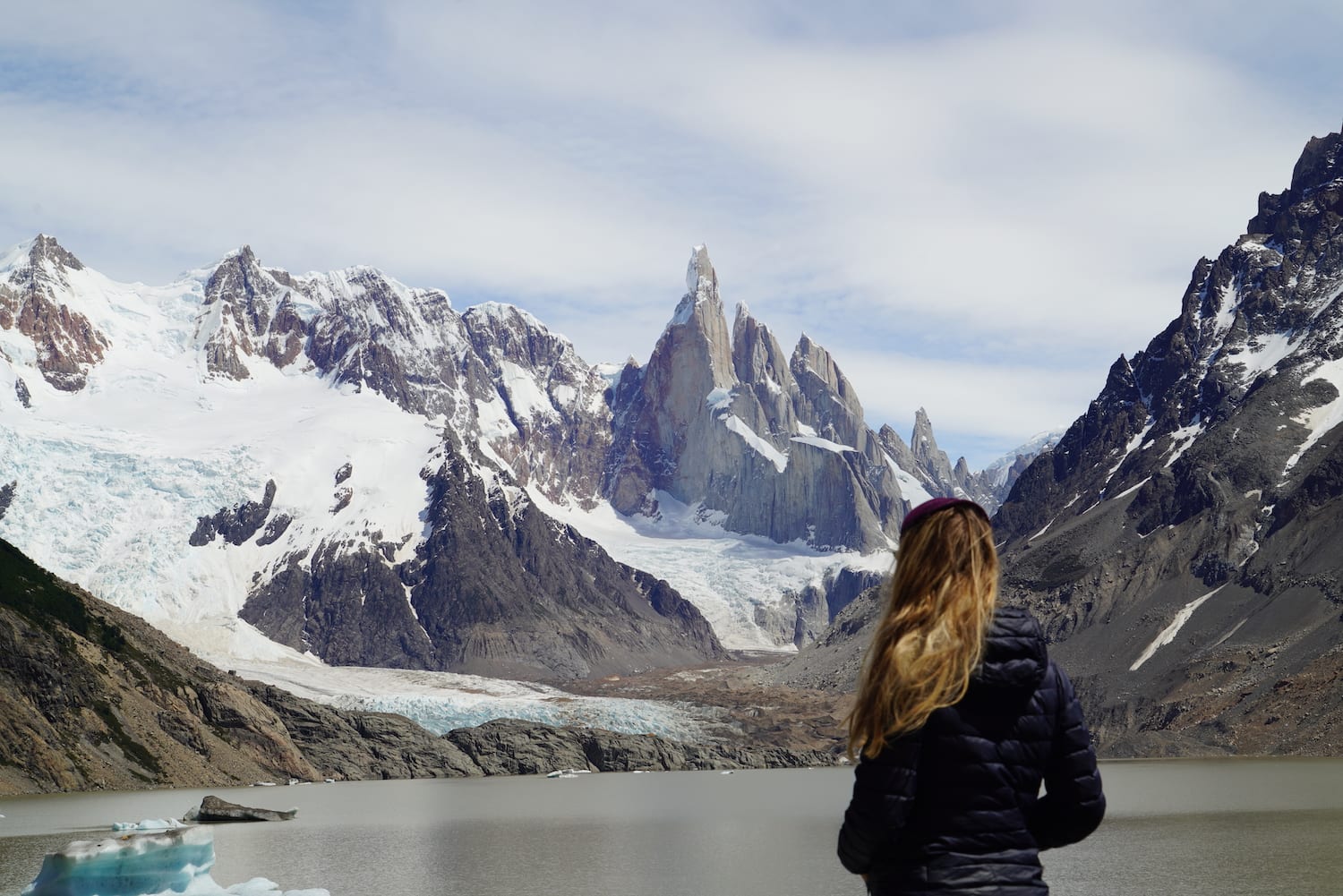 The next stop is Laguna Torre, you've made it! This is a great spot to have some lunch as you take in breathtaking views of Cerro Torre, Glacier Torre, and the pristine glacial lake, Laguna Torre.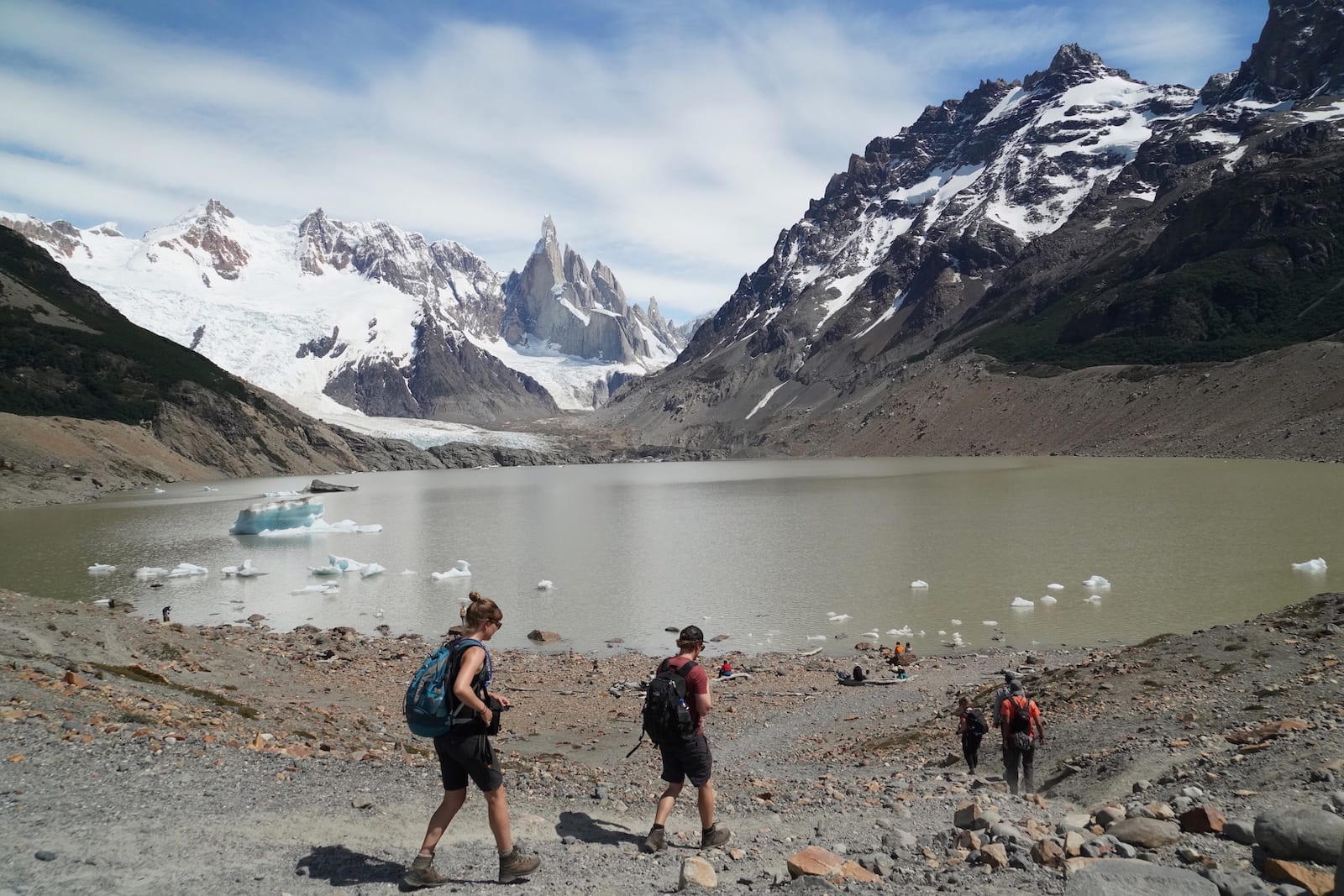 The final viewpoint, Mirador Maestri, is located further along the trail passed the lake. This sightseeing is optional as the main endpoint is Laguna Torre. However, if you desire more sightseeing, then continue along the trail to the northwest about 2.2km (1.4miles). Here you'll enjoy spectacular views of Glacier Torre, Glacier Grande, and, of course, Cerro Torre.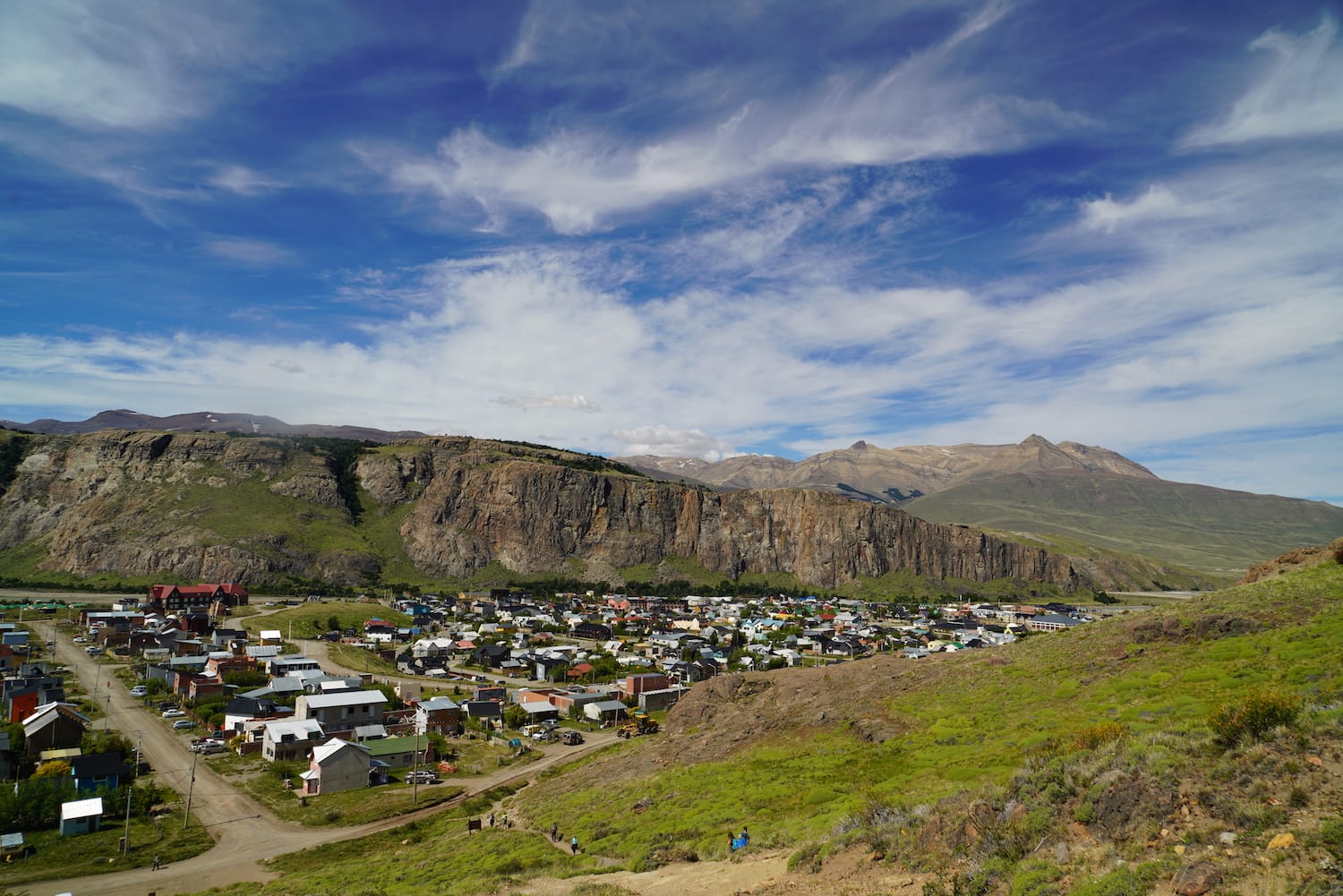 After the hike:
Theres no shortage of great eateries in El Chalten. This small town boasts an array of food choices as well as craft beer. Once you're off the trail, head into town for a hearty meal and a local beer or famous Argentinian wine.
What to bring:
Daybag
Water
Snacks + Lunch
Sunblock + sunglasses
Bring warm layers! These will be nice to have to keep you warm when you're having lunch at the lake.
Best time of year to go: November to March
Grade of difficulty: Easy to moderate
The park is filled with native flora and fauna that are unique to the Patagonia region. If you're looking to gain more insight about the park's wildlife, then we recommend hiring a guide as much of the wildlife is difficult to spot on your own. Another reason why you might want a guide is if you're planning on visiting the park outside of the summer months. The weather can make the terrain rather difficult and caution is advised.
Ready to start planning your trip? Visit us here to find an expert local guide to show you the area!