Santiago is usually the point of entry to Chile, but many people quickly bypass the city on the path to exploring the more talked-about natural wonders in the south or north. However, Chile's capital definitely has a unique charm and boasts exciting activities whether you're looking for luxury, comfort, or affordability.
Here are some of our top picks for activities in Santiago: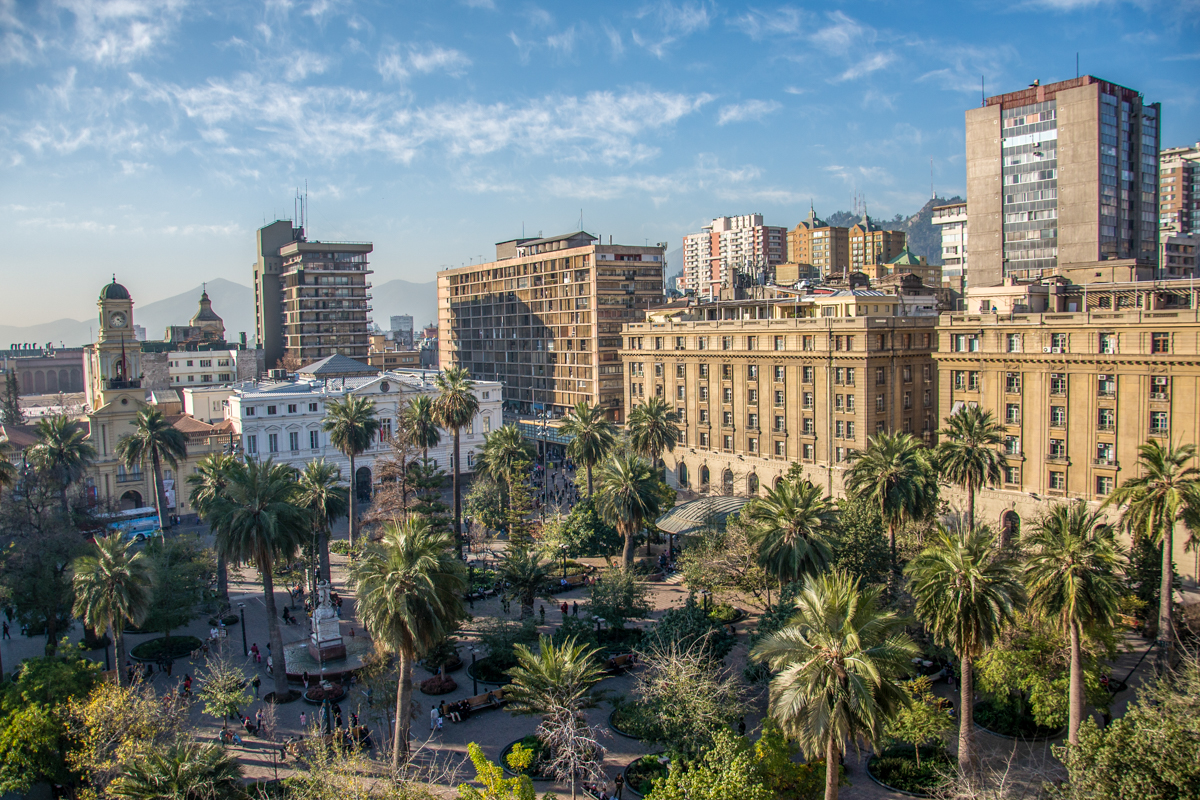 Tour Santiago's city center
If you only have a limited time in Santiago or want to become acquainted with the most famous landmarks all at once, we highly recommend starting in Plaza de Armas, Santiago's central square, and taking a guided tour. From there, you can easily access the City Square, Palacio La Moneda (government house), the Supreme Court, and the Opera House. Plaza de Armas has a contagious bustling energy and the adjacent cathedral (Catedral Metropolitana de Santiago) is visually mesmerizing – definitely worth a visit.
A 15-minute walk away, Barrio Lastarria, which is the place to be for upscale bars, restaurants, and trendy nightlife. If you're lucky, you might also encounter street artists, food vendors, and various live musical performances. This makes for a great first day or half-day introduction to Santiago's architectural highlights.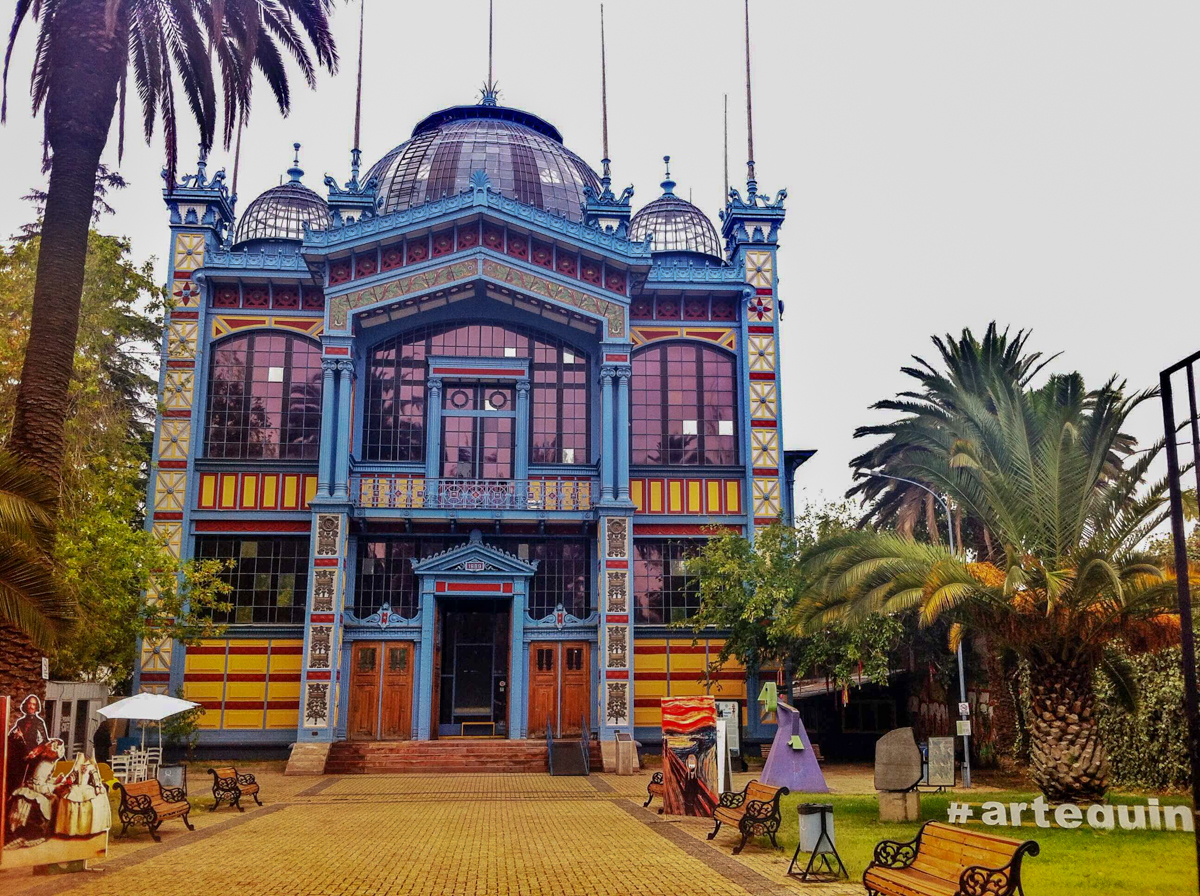 Discover hidden treasures at a museum
Santiago has a collection of amazing museums, many of which give free entry every day or at specific times of the month. In Plaza de Armas, you can take a peek into the Museum of National History, which walks you through the country's history and heritage. In Quinta Normal, you can visit the National Museum of Natural History, with its impressive collection of animal habitat and dinosaur exhibits, and the Museum of Memory and Human Rights, which portrays in heart-rending exhibits human rights violations performed by the Chilean state between 1973 and 1990. Through testimonies, videos, letters, artwork, and photographs, you can learn more about the military coup, repression, resistance movement, and policy changes – a different side of Chile's multifaceted past.
The Chilean Museum of Pre-Columbian Art offers a fantastic array of historical art and artifacts from indigenous groups across South America, Central America, and Mexico. For true art fans, the Chilean National Museum of Fine Arts has a small art collection enclosed in awe-striking architecture.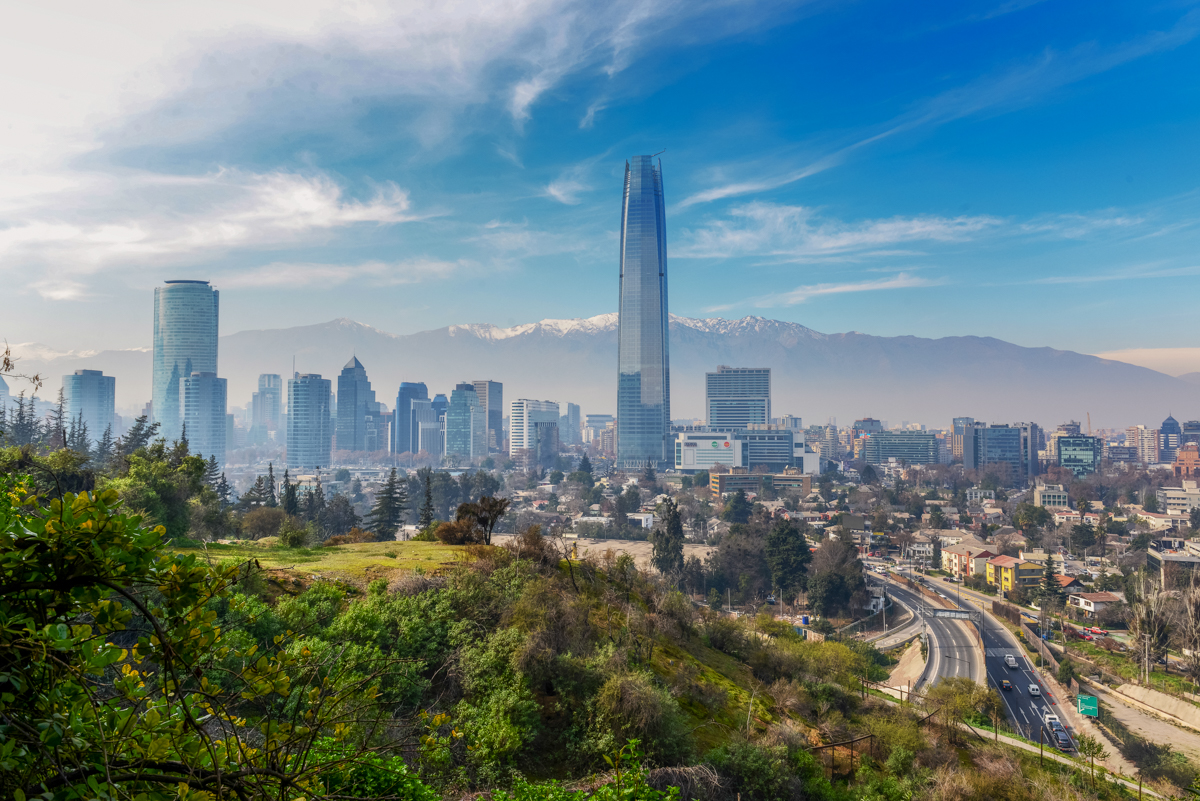 Hike San Cristobal
If you're looking for exercise and picturesque scenery, Cerro San Cristobal provides great hiking and biking trails and beautiful views of the entire city. You can ascend the 860 m hill by gondola and, on the way down, visit a small 12-acre zoo, which is home to many exotic animal species.  From the top, you can check out the Statue of the Virgin Mary and a small church. Both the cable car and the funicular are a fun experience for people who don't want to hike all the way up and down. During the summer months, you can enjoy a refreshing treat from vendors of ice cream and mote con huesillo, a sweet peach juice and husked wheat (mote)..
For a leisurely romantic stroll, the Santa Lucia Hill is an architecturally stunning park close to the city center with an array of monuments, fountains, and statues.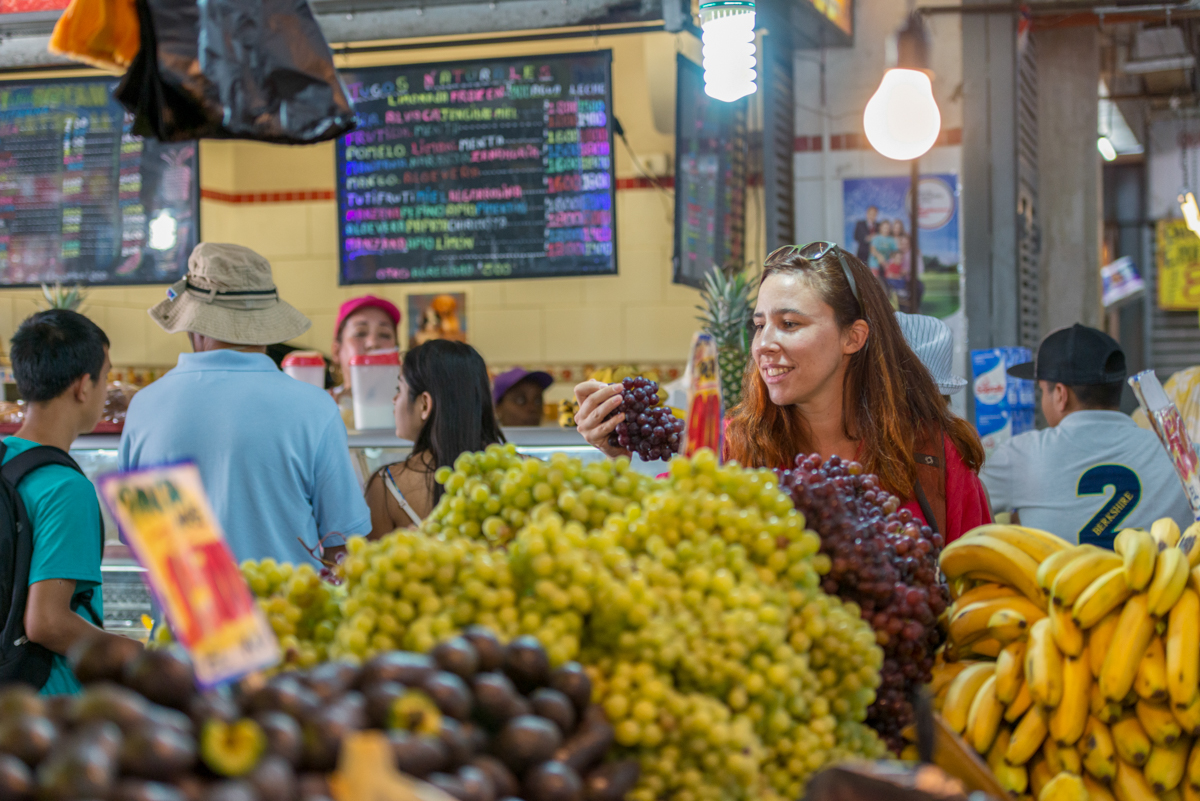 Sample Traditional Cuisine at La Vega Central
One of the traveler's favorite locations in Santiago is La Vega Central because you can find literally anything, from sit-down meals and snacks (huge sacks of flavored cereal, nuts, candy, and chips), to the most affordable fruits and fresh produce in the city. Many tourists find the food in Chile higher in price by Latin-American standards, but here you can grab a delicious traditional lunch for $3-$5 USD, such as fried fish, pastel de choclo (corn pudding), prietas (sausage), cazuela (soup of corn, pumpkin, and meat), and porotos granados (stew of white beans, corn, and vegetables). The market does get crowded on weekends and at peak times, so off-hours are often more enjoyable for sampling Chilean specialties.
For the freshest seafood, Santiago's Mercado Central opens early selling a variety of fish, which you can either take home to cook or savor at one of the nearby restaurants.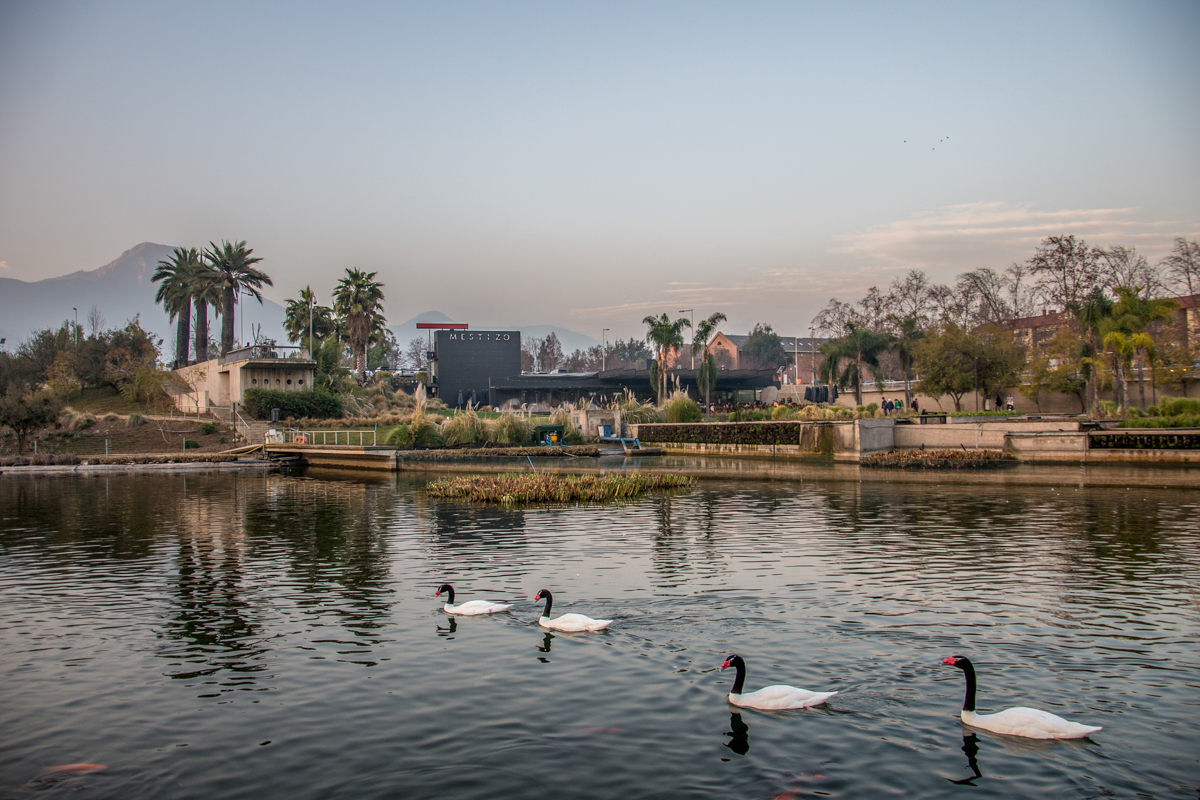 Picnic at Park Bicentenario
For a relaxing picnic, Park Bicentenario supplies lawn chairs and umbrellas until around 8 pm and first-rate people-watching. You can even stumble upon an open-air ballet performance in the evening during the weekend. Located in the upscale Vitacura neighborhood, the park is beautifully landscaped with palm trees, playgrounds for the children, and a charming lagoon.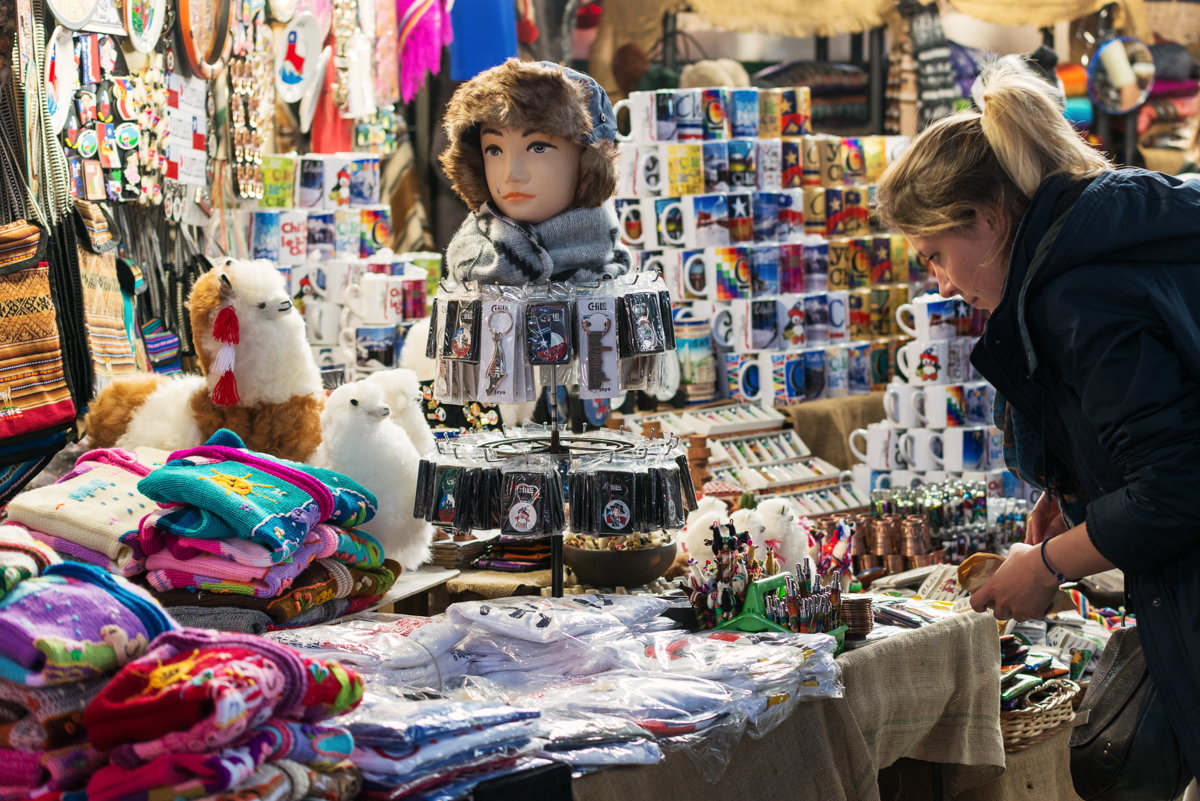 Stroll through a crafts market
You can't leave Santiago without taking home a few souvenirs. Santiago has a number of malls with recognizable brands, theaters, and grocery stores. In our opinion, the best arts and crafts – paintings, leatherwork, ceramics, woodcarving, and more – are available in Pueblito Los Dominicos and Centro Artesanal Santa Lucia.