Seeing a puma is a life-changing moment; it alters something inside of you. That's what the puma-tracking guide, Victor, explained when Ecochile spoke to him about all things puma and what you can expect from a puma-tracking experience in Patagonia. With 18 years of experience as a mountain, ski and tour guide, and brimming with passion when he talks about seeing Patagonia's wildlife, here are Victor's top tips!
1. Go with a guide
Patagonia's pumas are wild animals that roam free across their territories. Like any wildlife experience, you need a healthy dose of luck to spot a puma and it's never guaranteed. However, if you go with a puma tracking guide, you're going with a specialist who has spent years studying pumas and Patagonia's other wild residents to understand their behaviours. A specialist guide knows where a puma may normally pass at a certain time of day, or anticipate where one could be based on the behaviour of other animals nearby. The guides are also focused on ensuring the sustainability and safety as much for the tourist as for the nature in the area.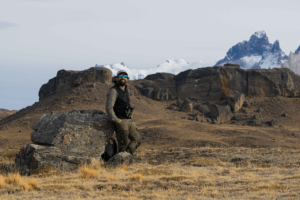 2. You'll see a lot more of Patagonian wildlife than just pumas 
Even specialist guides are not magicians and they cannot guarantee that you will see a puma or, as Victor describes them, the king of Patagonia. But in this unusual case, the experience is more than worthwhile. You will gain a deep understanding of this incredible landscape thanks to your guide and you won't be short of wildlife to see! On a puma tracking tour, you may also see owls, armadillos, guanacos, gray and red foxes, hares, condors, eagles, hawks, rheas, and even skunks! Keep your eyes peeled and your binoculars and cameras ready to take in this spectacular wildlife!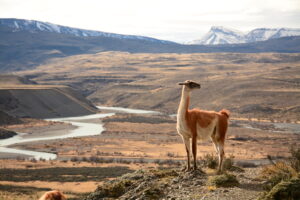 3. There is no typical tour
A puma tracking tour lasts a minimum of three days to maximise your chances of seeing one of these magical creatures and to let you gain a deep understanding of the environment that you will be immersed in. But no matter how long you stay, no day will be the same! Each tracking session starts from scratch – what you see in the morning could be totally different to your afternoon outing, or you may have seen a puma catch its prey one day and see a mother search for its cubs the next. But this is all part of the joy and the experience of witnessing nature at its very best.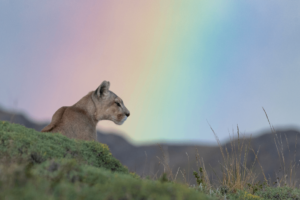 4. Think like a puma
You can go puma tracking all year round but you'll have better chances of seeing the Patagonian big cat in all its glory in the winter. If you're set on seeing a puma, the best time to go is between May and October. In the summer, these cats sleep in the middle of the day to avoid the heat and wind so your tour will be split into two daily outings: one in the early morning and one in the evening. In the winter, with less light and lower temperatures, you can go out in one full-day session – just wrap up warm!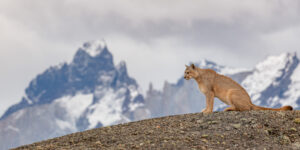 5. Anyone can go puma tracking!
Puma tracking isn't limited to a certain kind of person. You don't need to be particularly fit, or an experienced hiker, or have prior knowledge of pumas. The only requirements are to be over 18 and very patient! Each tour is adapted to the traveller's needs. If you're active and up for a hike, you'll be able to see the wildlife from a closer distance or from better perspectives. But if that's not possible for you, you can do the tour without leaving the vehicle!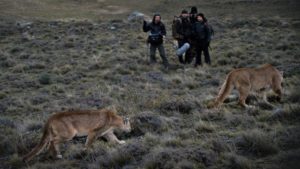 6. Have realistic expectations
A successful puma tracking tour is not about taking that award-winning photo, and definitely not about being within metres of a puma, although both of these can happen. To make the most of this experience, the best advice is to take each day as it comes! Enjoy the adventure and let your senses take you through the very best of Patagonian wilderness. You'll learn so much about this incredible corner of the world with a specialist guide.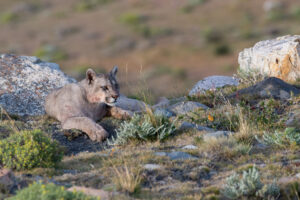 7. Safety is a priority
Puma tracking is safe, provided you follow the safety protocols and listen to your guide – remember, they are the experts! You'll be sent a safety guide after booking your trip so be sure to read it carefully to have the best experience.
If you're interested in puma tracking, contact us today!