The Atacama is not exactly known as a foodie destination. But rest assured, there's much more to the dining scene here than just backpacker fare (although you will find tasty burgers and pizzas). Relying on seasonal ingredients, meat from local animals like llamas, and desert herbs and flowers for flavor, a truly unique regional cuisine has grown up over centuries of humans etching a living from this land.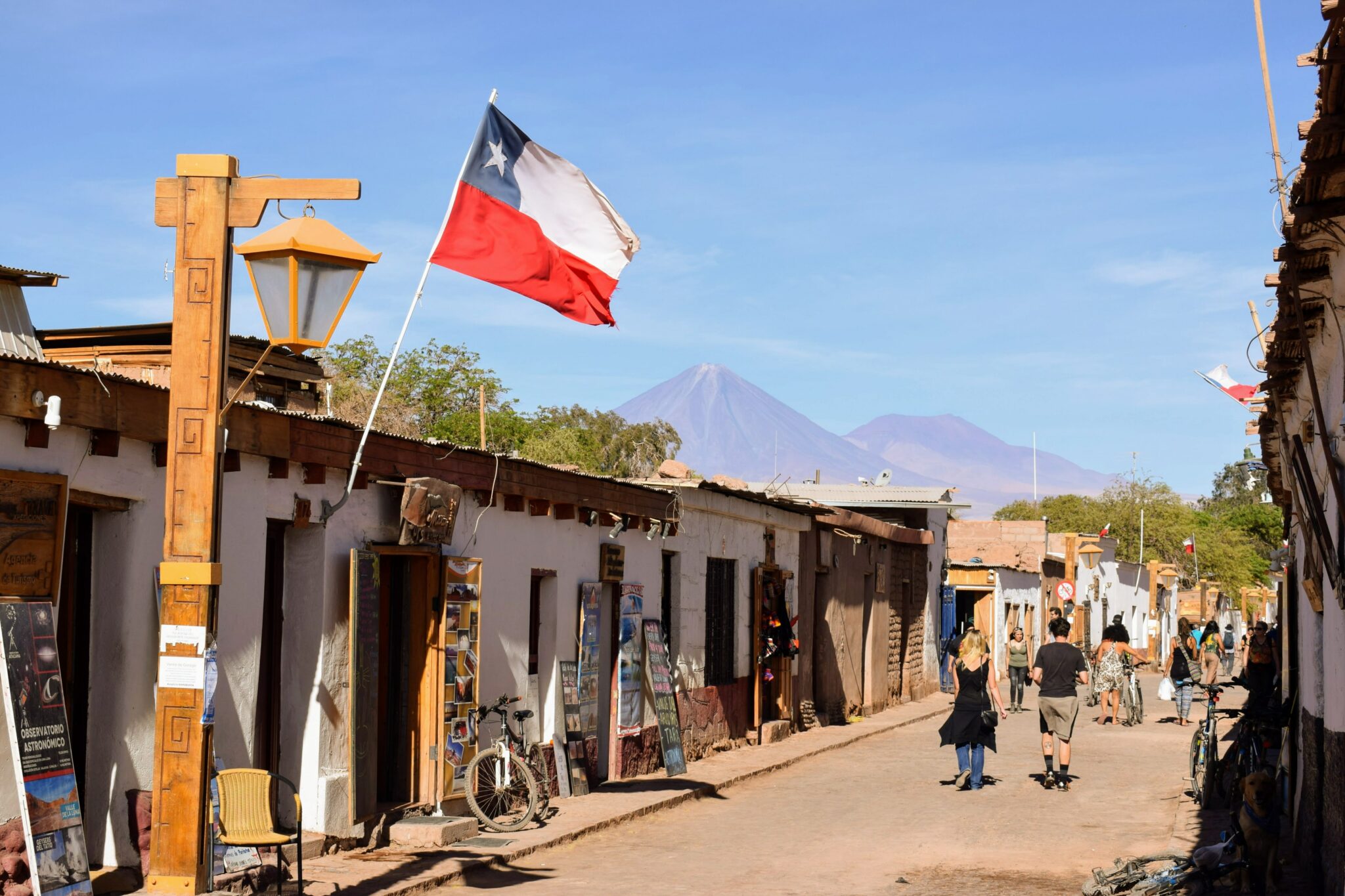 Inventive new chefs are taking these building blocks and opening exciting and delicious new restaurants, bistros, and cafes around San Pedro, while many family-run restaurants continue to preserve classic recipes for pure, uncomplicated enjoyment. And fresh seafood is always in abundance, as the ocean is never far away, and so fresh fish, shrimp, mussels, and crab are right at your fingertips even in the middle of the desert. So, to experience the fruits of Chile's high desert, these are the best places to eat and drink in the Atacama.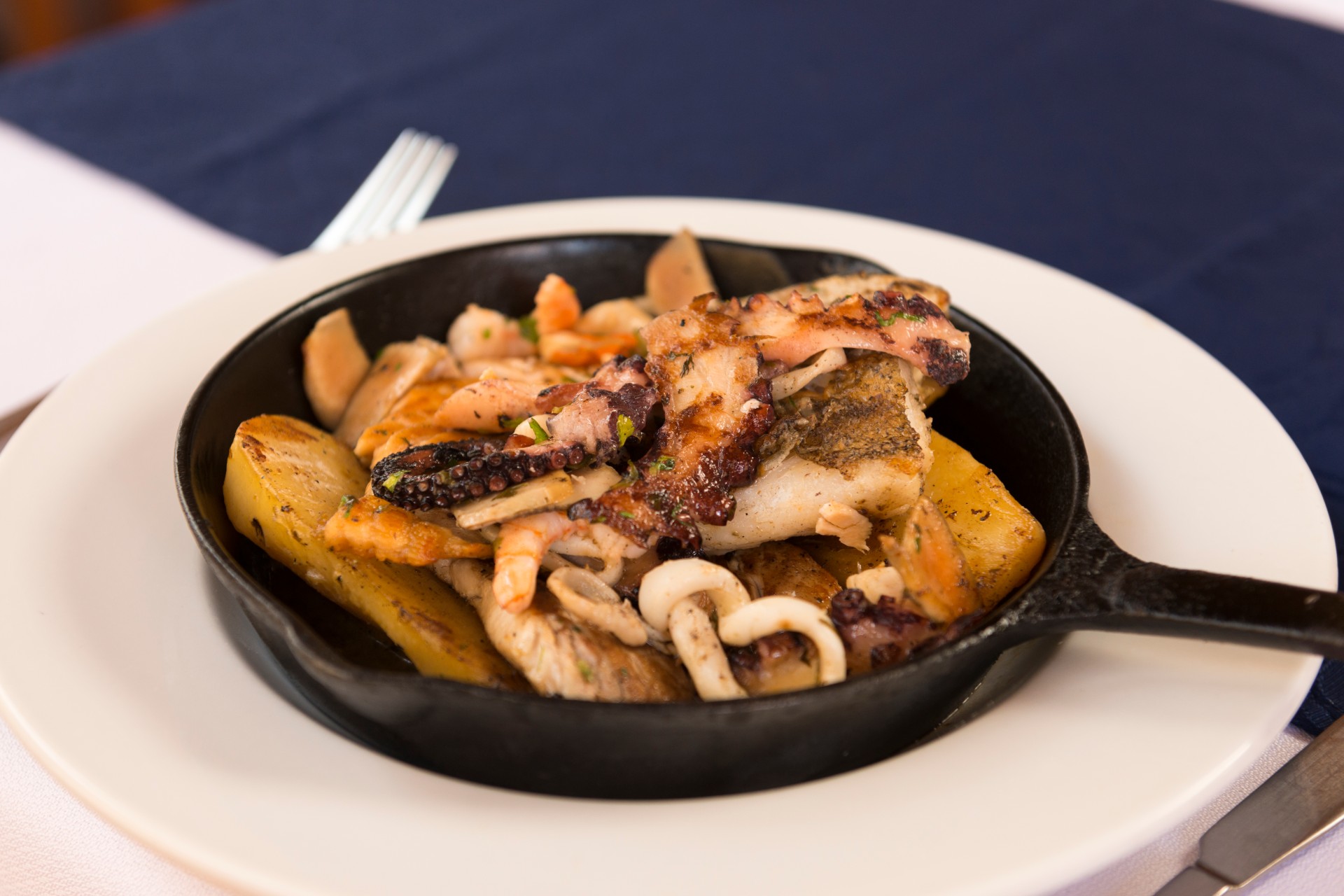 Las Delicias de Carmen
A short walk off San Pedro's main drag, this charming and unassuming spot may have the occasional tourist but more often than not, it's packed with locals. Ask someone from San Pedro where to go to eat and they'll say Las Delicias de Carmen. Named after the woman who owns the joint, Las Delicias specializes in gigantic servings of traditional Chilean and Atacama fare; the soups and stews like patasca (made with beef, white corn, and potatoes) are especially good. Go for a casual but delicious time.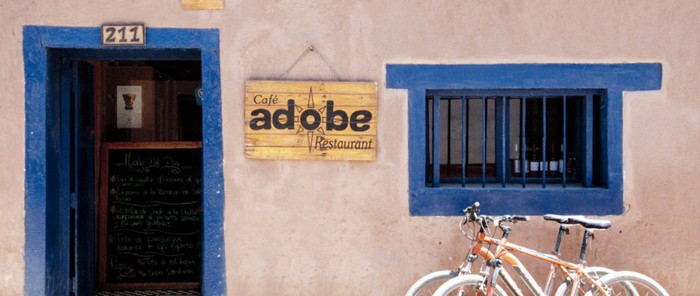 Adobe
The alfresco dining patio at this chicly rustic spot, which features Southwestern-style wooden pergolas, brown adobe walls, wood tables, and a communal bonfire space, is always packed, as much for the ambiance and decor as the food. Serving Chilean and international cuisine, the dishes are delicious and filling (we recommend their meat or fish dishes) and they also have a great drinks menu with plenty of wine and strong pisco sours.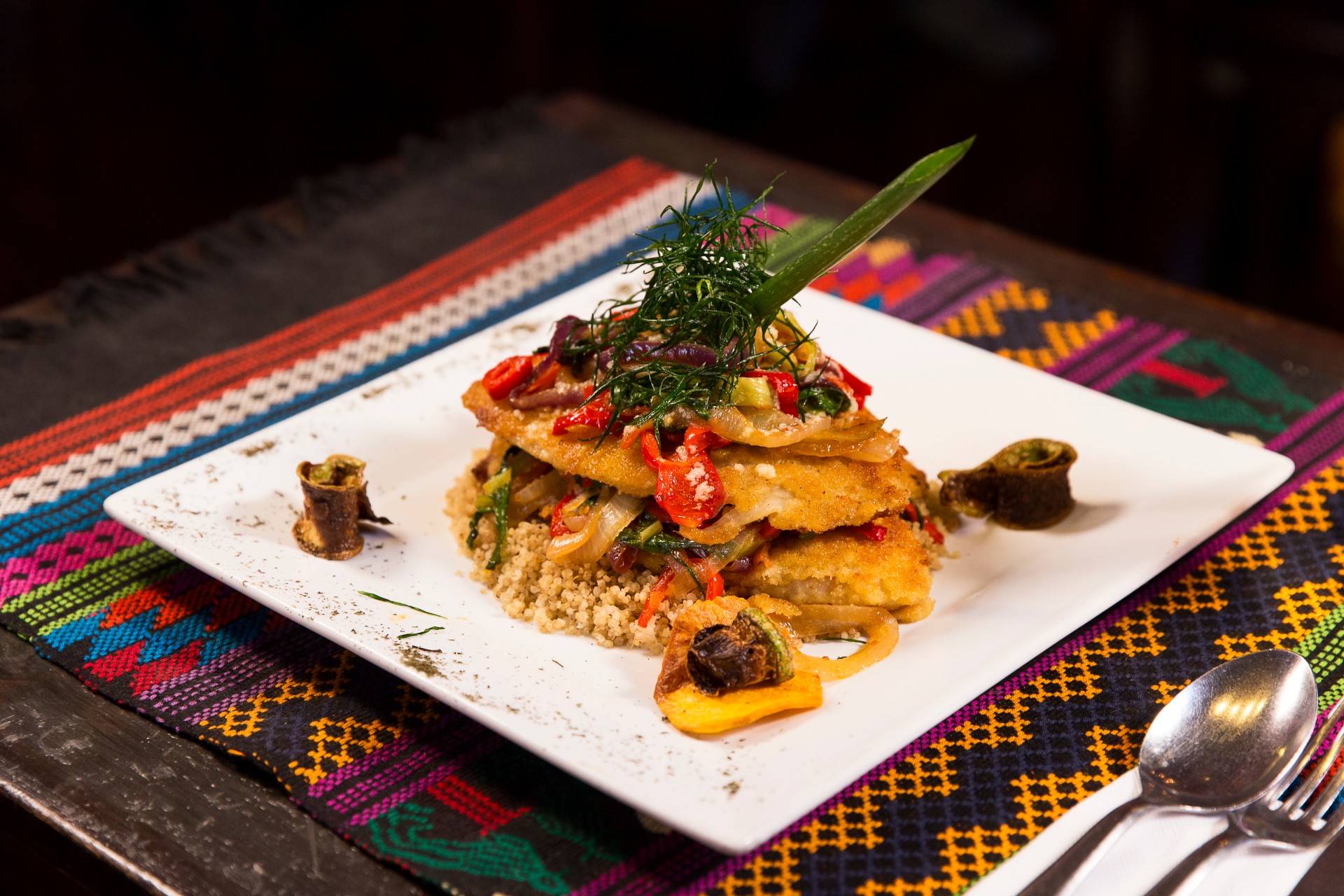 La Casona
Featuring hearty servings of Chilean and South American cuisine (I'm talking giant empanadas, heaps of perfectly cooked meat, fresh seafood, the works), La Casona is always bustling. Some of their most popular dishes are Chilean "chupes", which are like meat pies made with crab or mussels, and "pastel de choclo", which is a baked corn pie with chicken and other ingredients. A full bar serves a great selection of wine to go with the food, as well as beer and cocktails. The dining room itself is also charming, with white walls, dark wood paneling, and an adobe fireplace, and there is an outdoor dining space as well.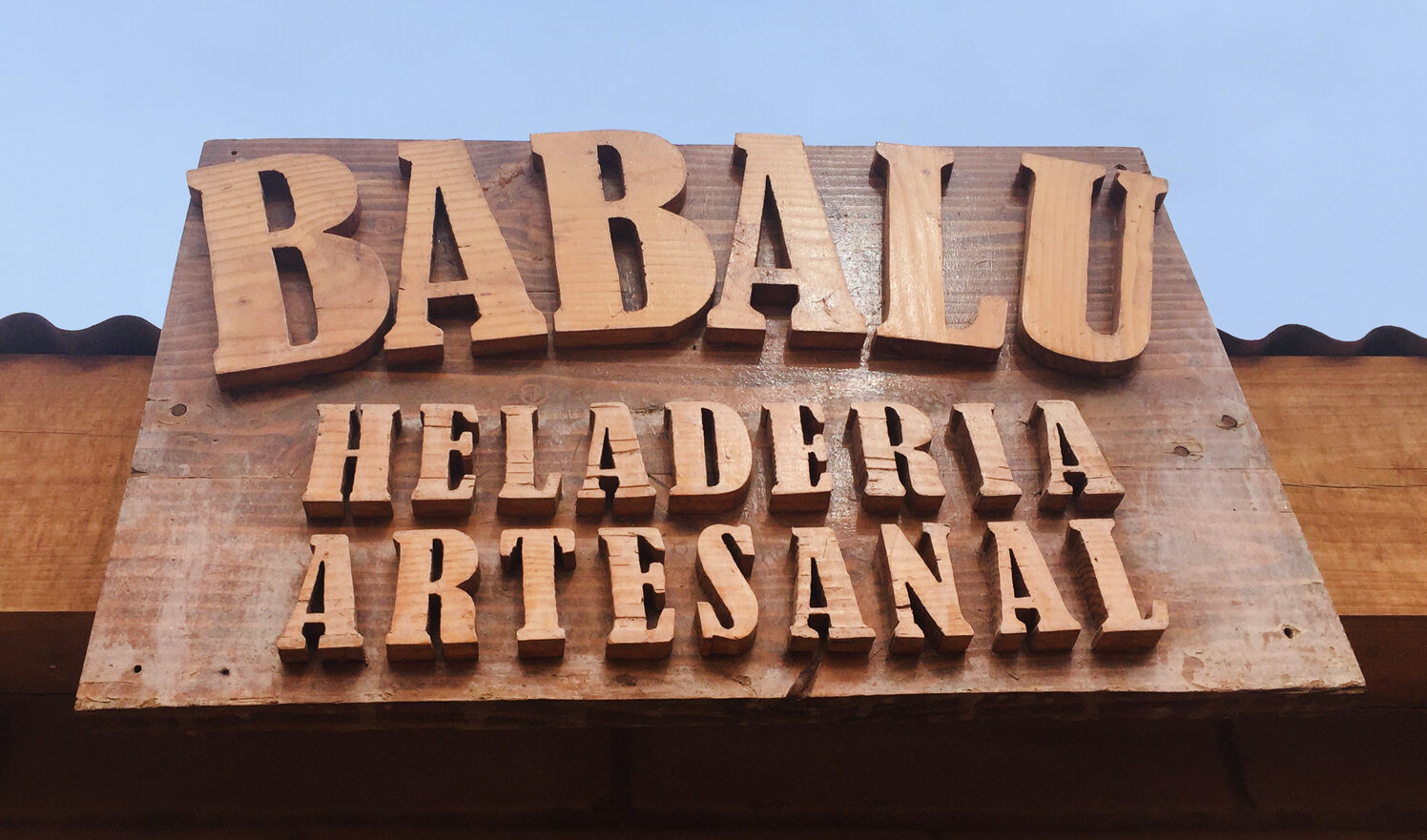 Babalu Heladeria
Chileans love ice cream, and nothing helps beat that Atacama heat than some cool, refreshing ice cream. There are several good ice cream joints around town but Babalu is especially well-known for its inventive artisan flavors that use local ingredients like rica rica or quinoa. Grab a cone or cup on a hot day and enjoy!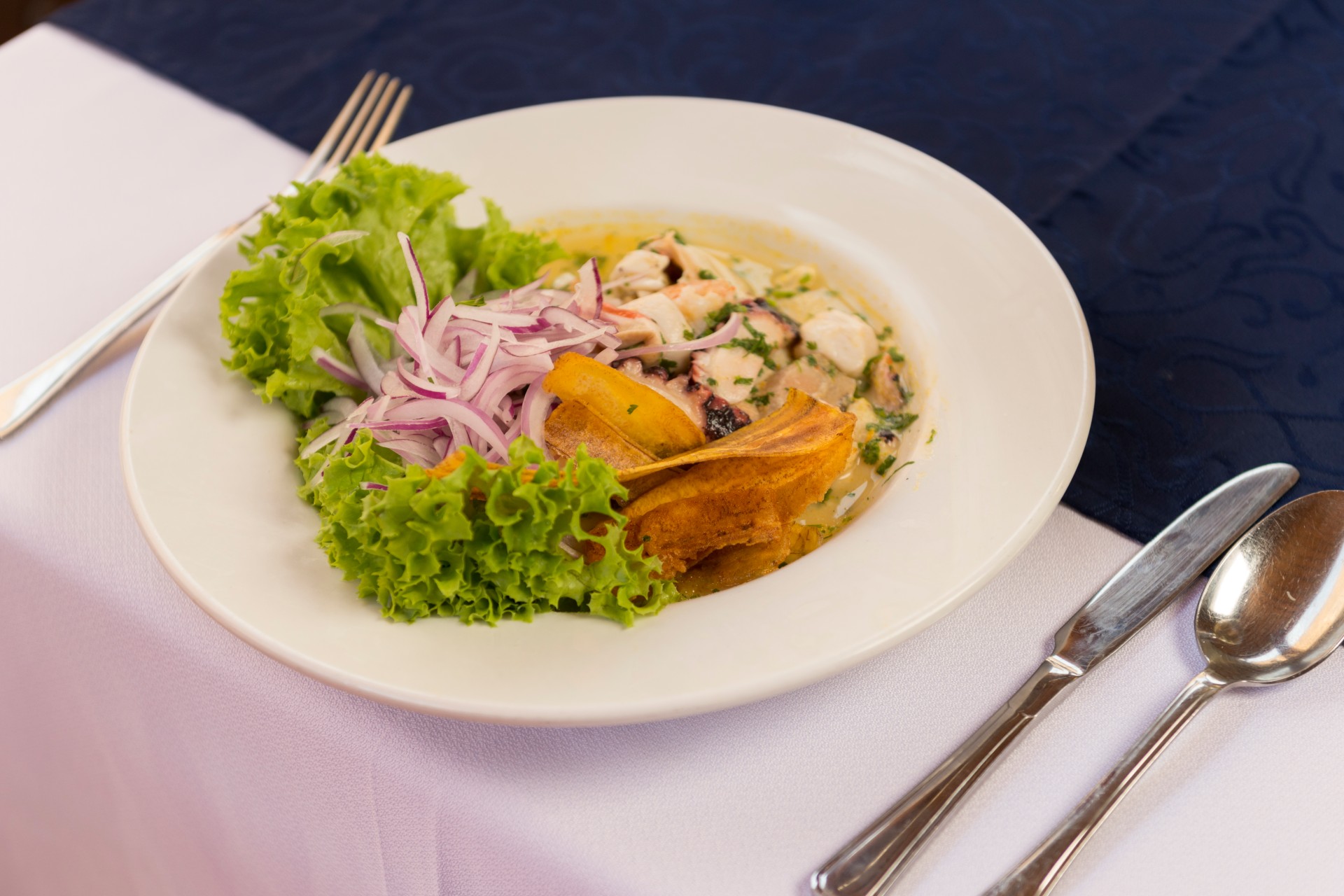 Baltinache
With only a handful of tables that are always occupied, you can be sure that the food at Baltinache is worth the wait or even making a reservation in advance. And it is. Inspired by the historic cuisine of Atacama indigenous cultures, local ingredients and flavors get reimagined in contemporary ways and plated with creative flair. The restaurant itself is also lovely, with white-washed walls covered in drawings and hangings of native petroglyphs found out in the desert.
Lola
San Pedro is not much of a night-life town, but Lola always guarantees a good time. Part bar, restaurant, and late-night hangout spot, they make crazy good cocktails that go down way too easy after long days of exploring, and offer fun entertainment like karaoke.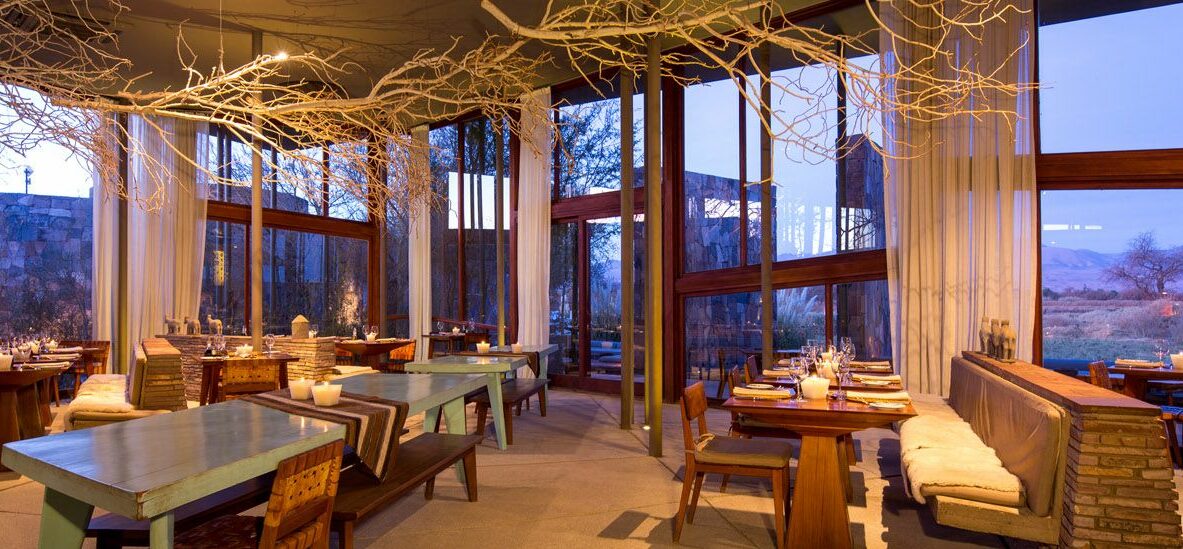 Tierra Atacama
On every trip, you should treat yourself to a truly fancy meal, and in San Pedro, that should be at Tierra Atacama. Part of the luxe Tierra hotel chain, at their innovative restaurant you get to experience a multi-course tasting menu that takes traditional Chilean ingredients and dishes to new heights, featuring succulent meat and seasonally fresh fruits and vegetables. Start with a rica rica sour, the local take on pisco sours but flavored with the native rica rica herb, and then move on to their excellent wine menu to pair with the meal.