Patagonia is one of the most incredible destinations in the world for many reasons. Its remote geographic location makes it a little more difficult to reach by the masses since there are no major cities nearby. Since a good majority of people who visit Patagonia are hikers, they come in by bus which means that the mornings and evenings are exceptionally quiet compared to other national parks throughout the world. That's just an added bonus though, the best part about Patagonia is the unrivaled landscape. As a well-traveled photographer, I can honestly say that I have never seen a place that compares to Patagonia. Continue reading for the ultimate Patagonia trip itinerary.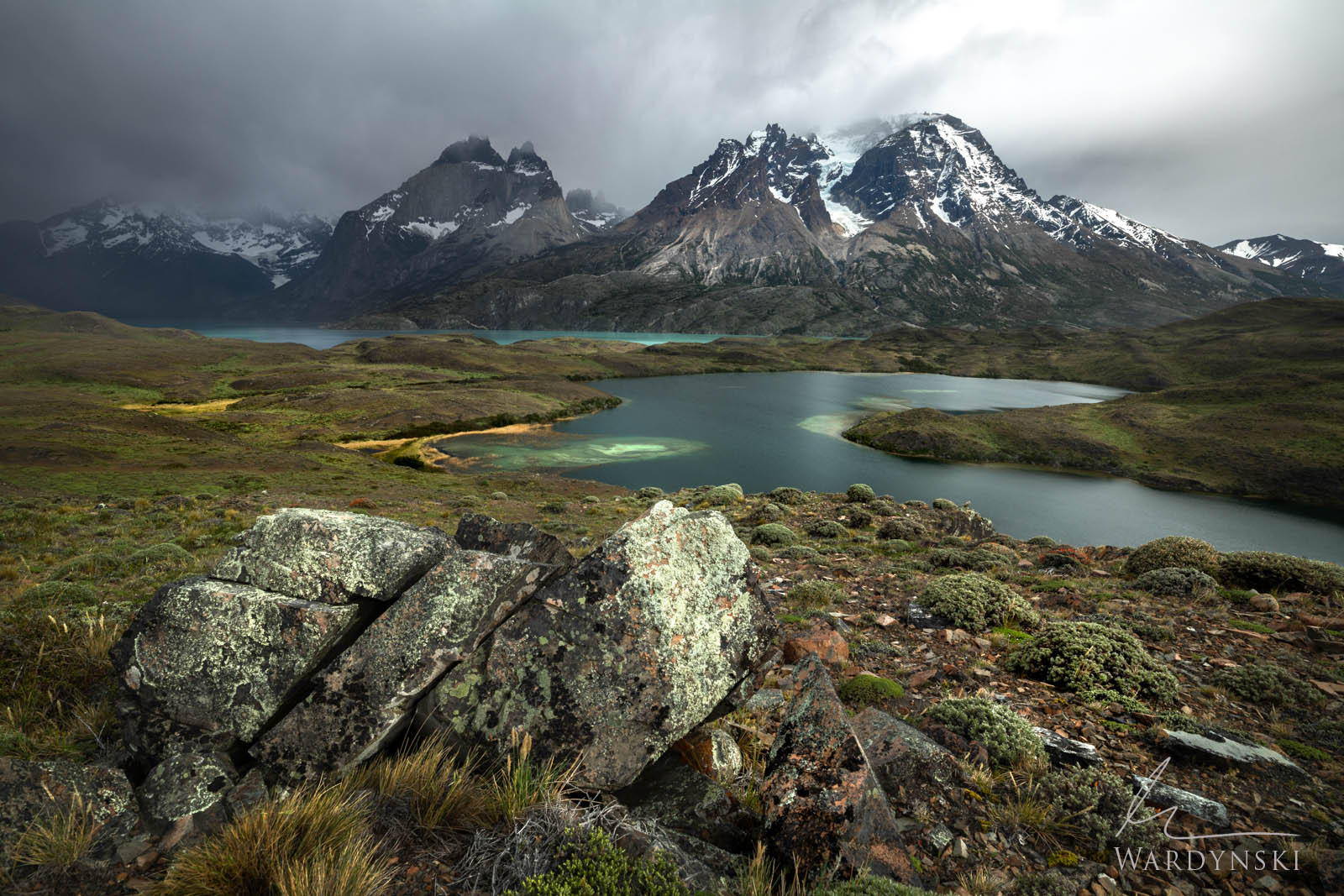 Where is Patagonia and how do I get there?
Patagonia is a vast region in the southern portions of Chile and Argentina. It is possible to cross between the two countries via numerous highway border crossings. Patagonia has two small airports. One is Presidente Carlos Ibáñez International Airport (PUQ) located in Punta Arenas, Chile and the other is El Calafate International Airport (FTE)  located in Argentina. If you are traveling from another country, you will first have to fly into Santiago prior to Punta Arenas or Buenos Aires prior to El Chalten. The Buenos Aires route often requires a taxi transfer from Ezeiza International Airport (EZE) to Aeroparque Internacional Jorge Newbery (AEP) airport before making your final flight to Punta Arenas.

Getting around Patagonia
If you're interested in a dedicated photography tour, I lead an incredible 12 day photography workshop throughout Chile and Argentine Patagonia. The trip is designed for photographers who want to be at the best locations at the best times without having to rush.
Another option to get around Patagonia is to rent a car or campervan. It is relatively easy to drive in Patagonia since it is a sparsely populated region. If you plan to stay in hotels a car will suffice. If you plan on camping, a camper van may be a better option since the weather can be quite unpredictable. Keep in mind if you rent a car or campervan you will more than likely have to fly in and out of the same country which will result in some backtracking.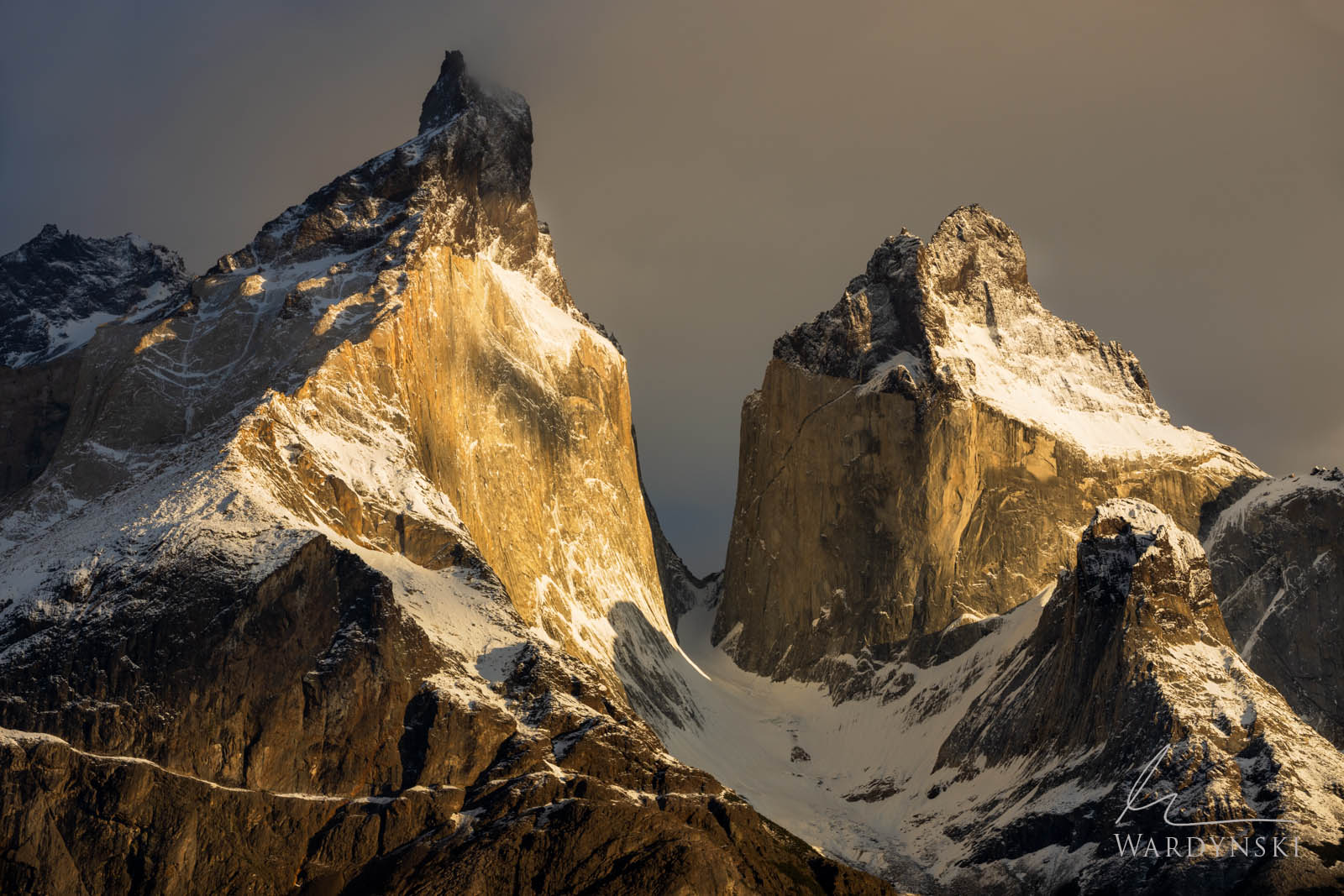 Torres Del Paine
There's a lot to see and photograph in the southern portion of Patagonia so that is where this itinerary will focus. It does not matter if you start your trip in Punta Arenas or El Calafate but for the sake of time I do recommend flying into one country and out of the other. For the purpose of this article we will start in Chile and end in Argentina. Torres Del Paine National Park is about a four hour drive from Punta Arenas. On your way to Torres Del Paine, make sure to stop in Puerto Natales for lunch. Puerto Natales is a small port town an hour and fifteen minutes from Torres Del Paine and offers a few nice views across Golfo Almirante Montt.
Once you have filled your belly and have taken in the views of Puerto Natales, it is time to continue to the iconic Torres Del Paine National Park. Torres Del Paine is without a doubt, one of the most beautiful places on the planet. From the chiseled peaks of the Paine Massif to the impossibly blue waters of Lake Pehoe, Torres Del Paine is absolutely jaw dropping. The park is a popular destination amongst hikers and backpackers but you don't need to hike to enjoy the amazing scenery. There are many great vistas right off of the road. You can easily spend 3 or 4 days in Torres Del Paine.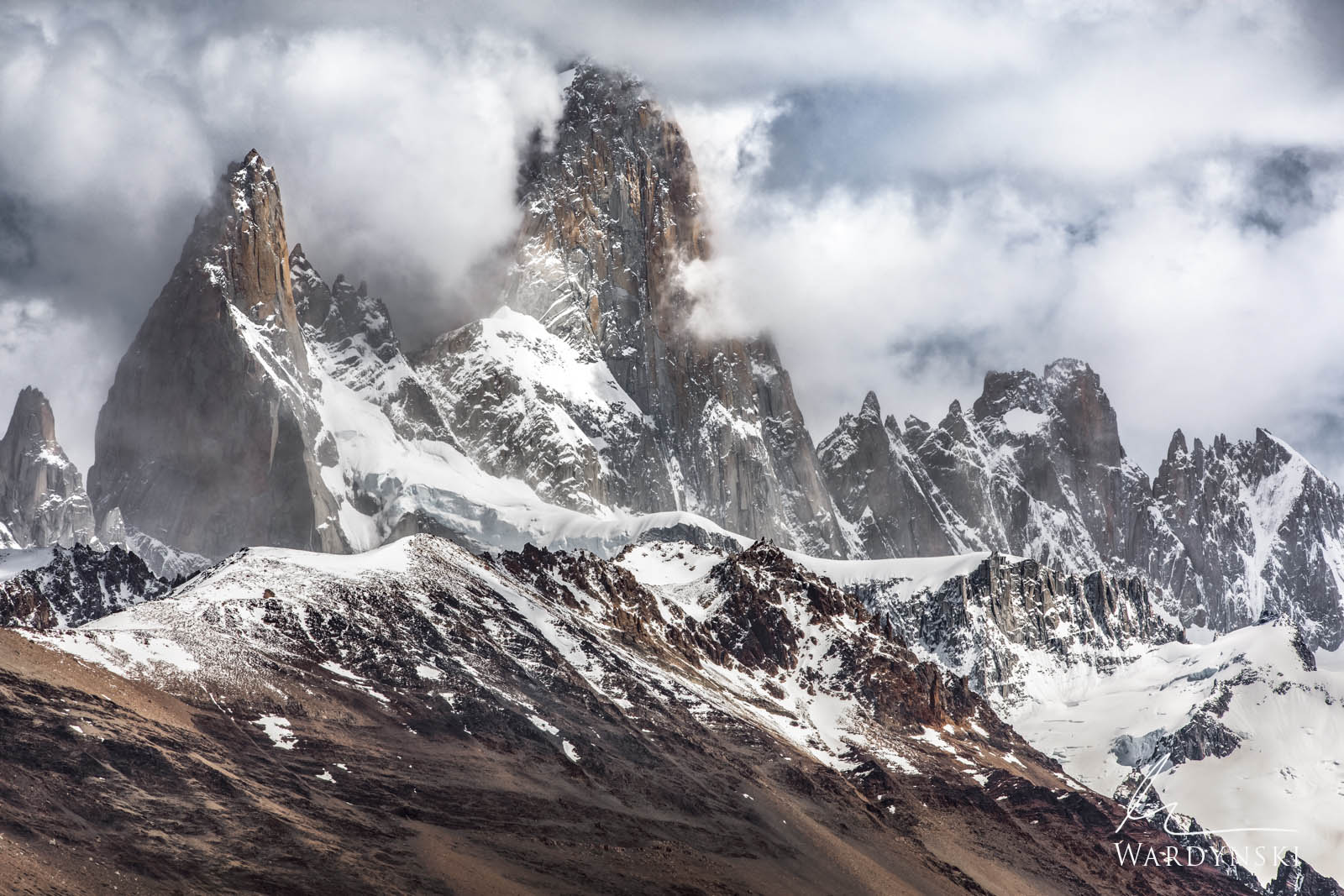 El Calafate and Los Glaciares National Park
After you have had your fill of Torres Del Paine it is time to cross the border into Argentina. The town of El Calafate is a three hour drive from Torres Del Paine but keep in mind that there is a border crossing that can add an hour or more to the trip. El Calafate is an adorable little town with a lot of small shops, bars and restaurants. It's a great place to rest your head after your three to five hour drive.
You cannot visit El Calafate without paying a visit to Los Glaciares National Park. The park is only a 45 minute drive or bus ride from town and contains one of the few glaciers in the world that is not shrinking. The glacier moves at a rate of 2 meters per day so it is common to witness the glaciers calving into the bay.
El Chalten
After a night or two in El Calafate you must check out El Chalten. El Chalten is a small town that is popular amongst backpackers. Most people get around on foot there since the town is only a few miles long. Fantastic views of Mount Fitz Roy can be had as you approach and once you are in town you have access to world class hiking trails. There are a variety of lakes and scenic vistas awaiting those who are willing to lace up their hiking boots. After your hike, there are quite a few restaurants and bars to cap off your evening. You can easily spend three nights or more in El Chalten, especially if you are a hiker or backpacker.
After your time in El Chalten has come to an end, I recommend driving back to El Calafate for one more night to relax and decompress before flying home.
Additional Tips About Patagonia
• Bring trail bars if you like to have them while hiking. Trail bars are very difficult to find in Patagonia and most of them do not taste very good. Empanadas make a great hiking snack on the other hand and can be found just about everywhere.
• You cannot take fresh food across the border. No fresh food is allowed to cross the border including honey. The Chilean side is more strict than the Argentinian side when it comes to these regulations.
• There are ATM machines in all of the towns throughout Patagonia but they can run out of money, especially on the weekends. It is a good idea to bring enough cash in both currencies to last you a day or two in case you run into credit card issues.
• Some gas stations only accept cash.
• The wind can be unbearable and sometimes unsafe to venture out in. Pay attention to the weather and don't go out in extreme conditions.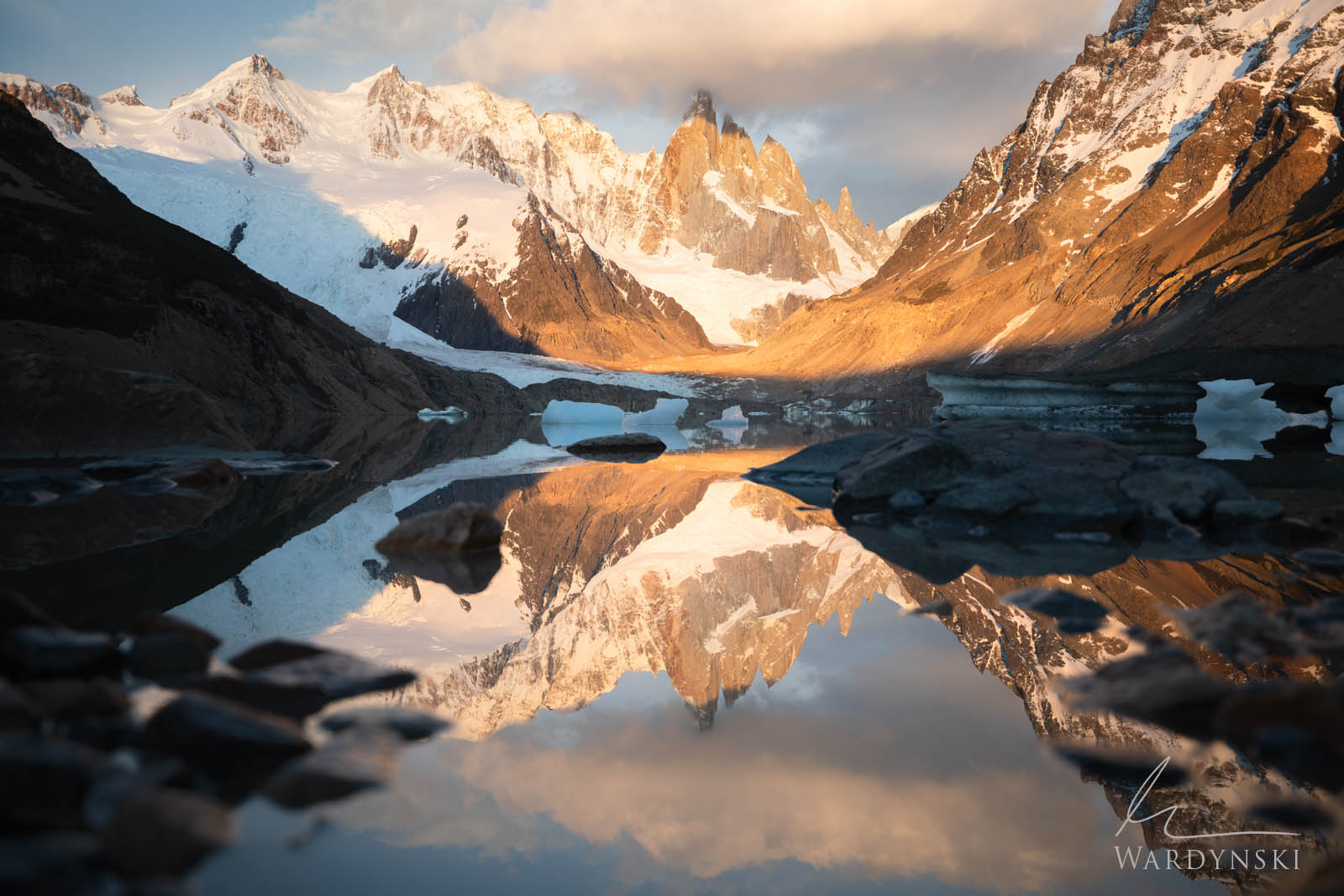 Are you ready?
Patagonia is truly one of the most beautiful places on earth. If you are a serious hiker or photographer then Patagonia should most definitely be on your bucket list. I have traveled all over the world and Patagonia still sticks out as one of the most photogenic places I have ever been to. If you want to go to the best photography locations in Patagonia, I invite you to join my twelve-day photography workshop through Chile and Argentina.
On the workshop, we will do glacier tours via foot and boat, photograph blue lagoons, and capture some of the most iconic mountain peaks in the world from a variety of locations. The trip includes some of the best lodging accommodations in all of Patagonia including Hosteria Pehoe which offers some of the most photogenic views of Torres Del Paine right from the lodge!
Read more about Mike Wardynski.