On an Ecochile itinerary in Chile and Argentina, you can find a range of accommodation options that suit you. But the names of these hotels can be confusing! Some places call themselves a lodge but seem more like a boutique hotel, while a 'hostal' can raise alarm bells for travelers who are long past their backpacking days. Here we'll explain what we mean about different accommodation styles at Ecochile. 

Stars in your eyes
The number of stars a hotel has is often seen as the best way to judge what your hotel will be like. Our unpopular opinion is that it's not! That's why when you book with us we will ask you what you expect from your accommodation, rather than only considering the number of stars it has. This is because the number of stars is based on the amenities a hotel has. A 4* hotel could be just as luxurious as a nearby 5* hotel, it just might not have a spa, for example.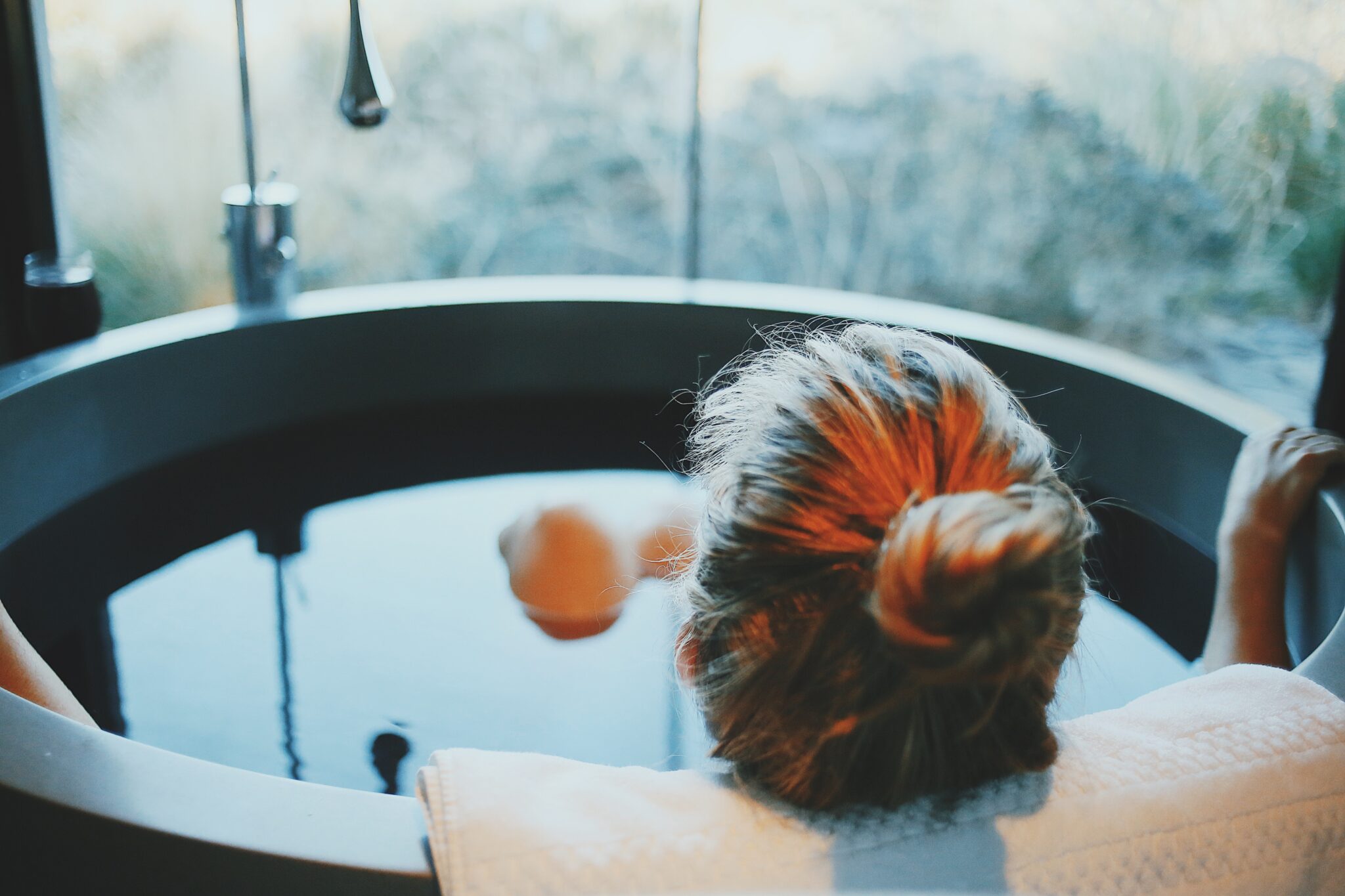 When you're planning your trip, you might be surprised at the differences in prices between accommodations that have the same ratings. Believe it or not, 5* hotel in Santiago can cost you the same as a 3* hotel in Torres del Paine! The remoteness of the national park increases costs here, so you get less for the same money. 
Your Ecochile travel specialist will help you find the right accommodation for you and your priorities. If for you, a spa and pool is non-negotiable, we'll find a hotel that has those. Likewise, if you want to be in the center of town or have a great lake view, we'll recommend you hotels that suit your preferences. But, if your budget is a priority, we will work with you to find the best accommodation for your buck! Have a look at the styles available below to help us make great recommendations to you.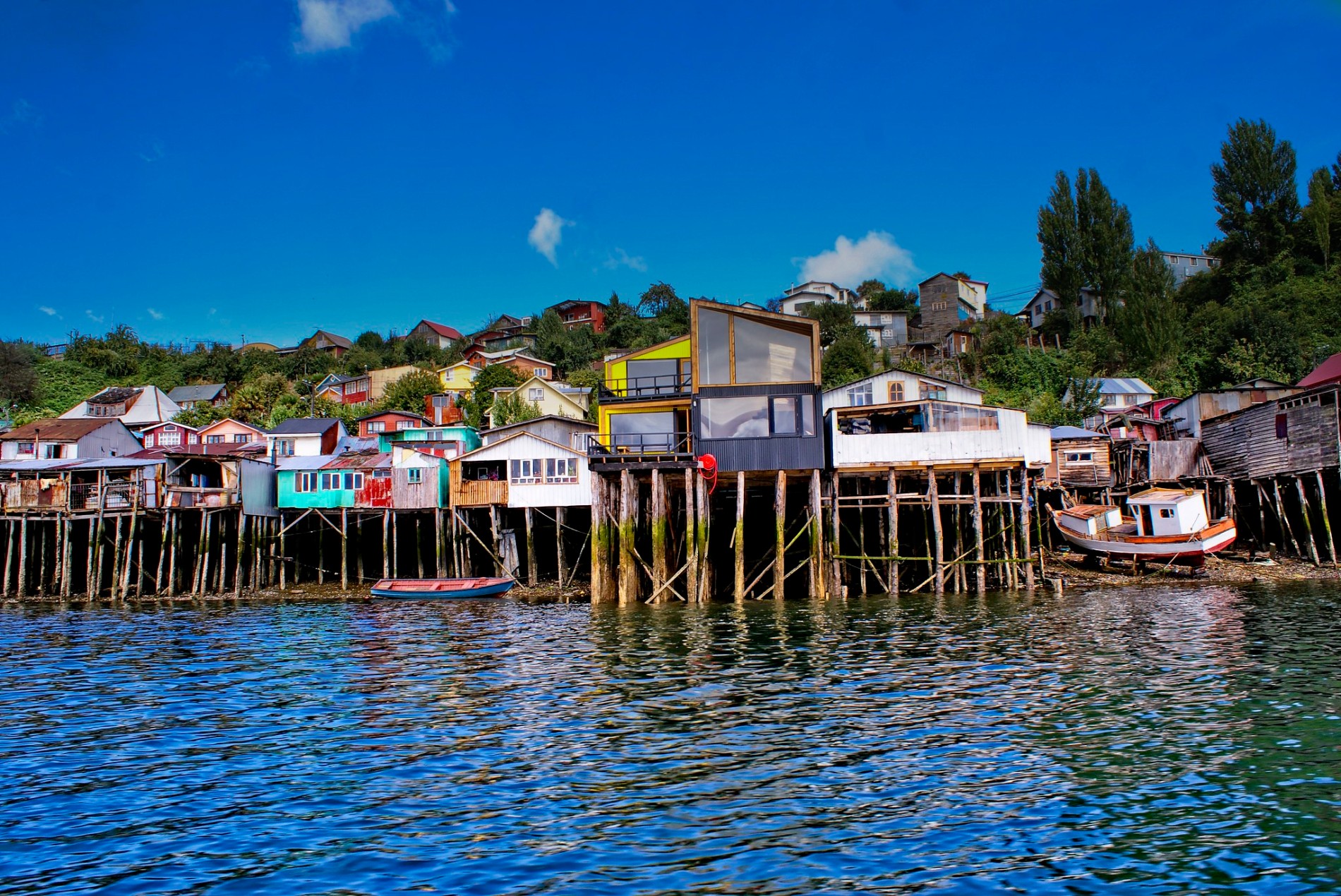 Lodge 
A 'lodge' typically refers to a small hotel in a rural location. These are very cosy and reminiscent of traditional, rustic means of living. Built from the wood the surrounding landscapes provide, lodges are nestled into their surroundings and have an authentic homely feel often with spectacular views. You often won't have the luxuries of modern life at this kind of accommodation. Wifi can be but a distant dream and you won't be steaming in the spa at the end of the day. But they do offer a way to immerse yourself in nature, to slow down and switch off, and enjoy the pleasures of living simply for a few days.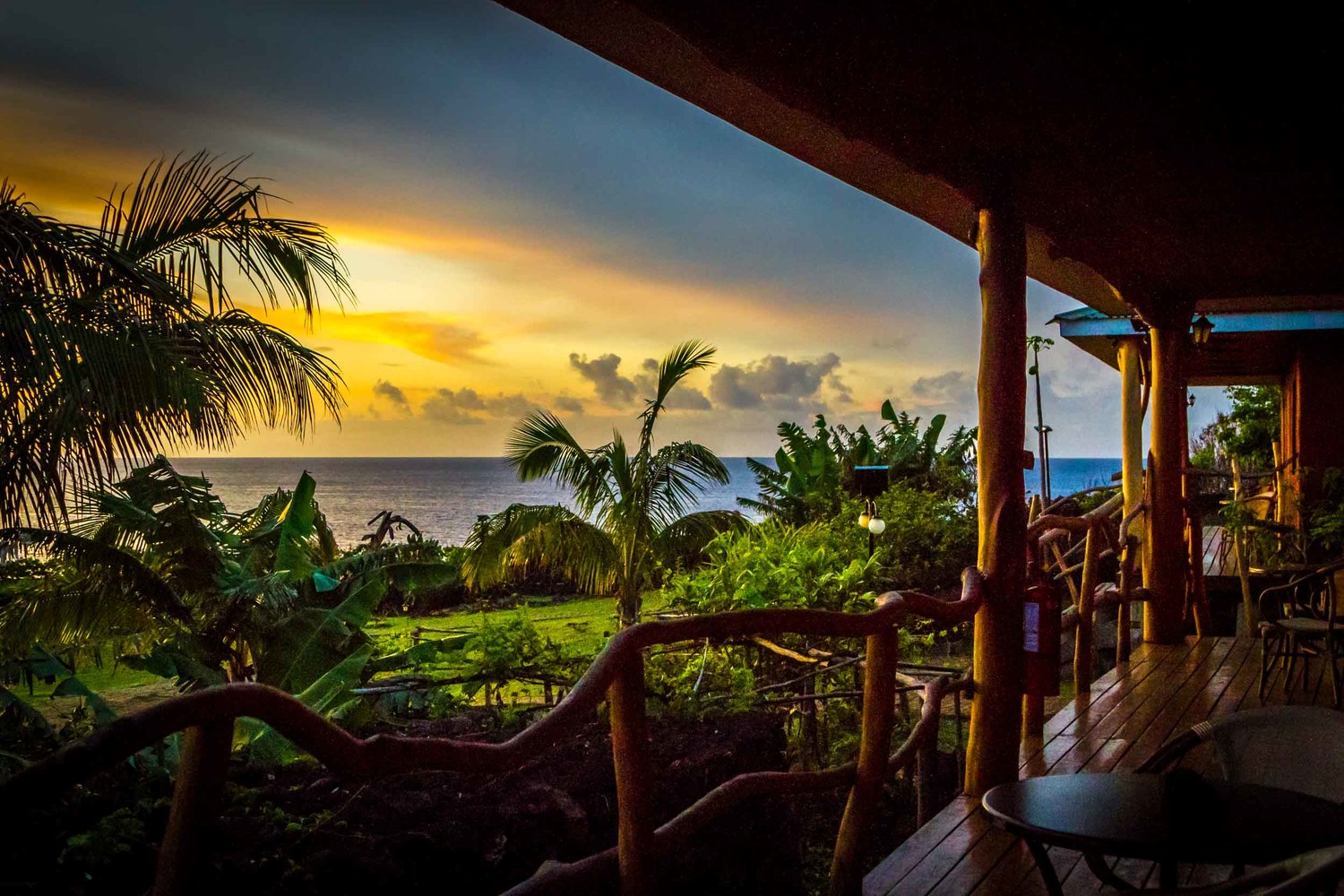 An example could be the Estancia Cerro Guido in Patagonia, which celebrates the Estancia's ranching culture and the beautiful landscapes that surround it. Hostería Pehoé, sitting on an island in the Pehoé lake and overlooking the Cuernos del Paine is another magnificent option of this humble but impressive style of accommodation. 
Boutique
These are small hotels that are as independent in ownership as in style. They are sometimes renovated, like the charming Casa Higueras, Valparaíso, which perfectly blends the old and new. Or they could be purpose-built, modern, and quirky like Hotel Bidasoa in Santiago. Boutique hotels are more common in cities and large towns and are great options if you want to be at the center of things and offer a friendly but professional service. They often have superb restaurants on site, too, if you're looking for a delicious meal without stepping too far out of your hotel.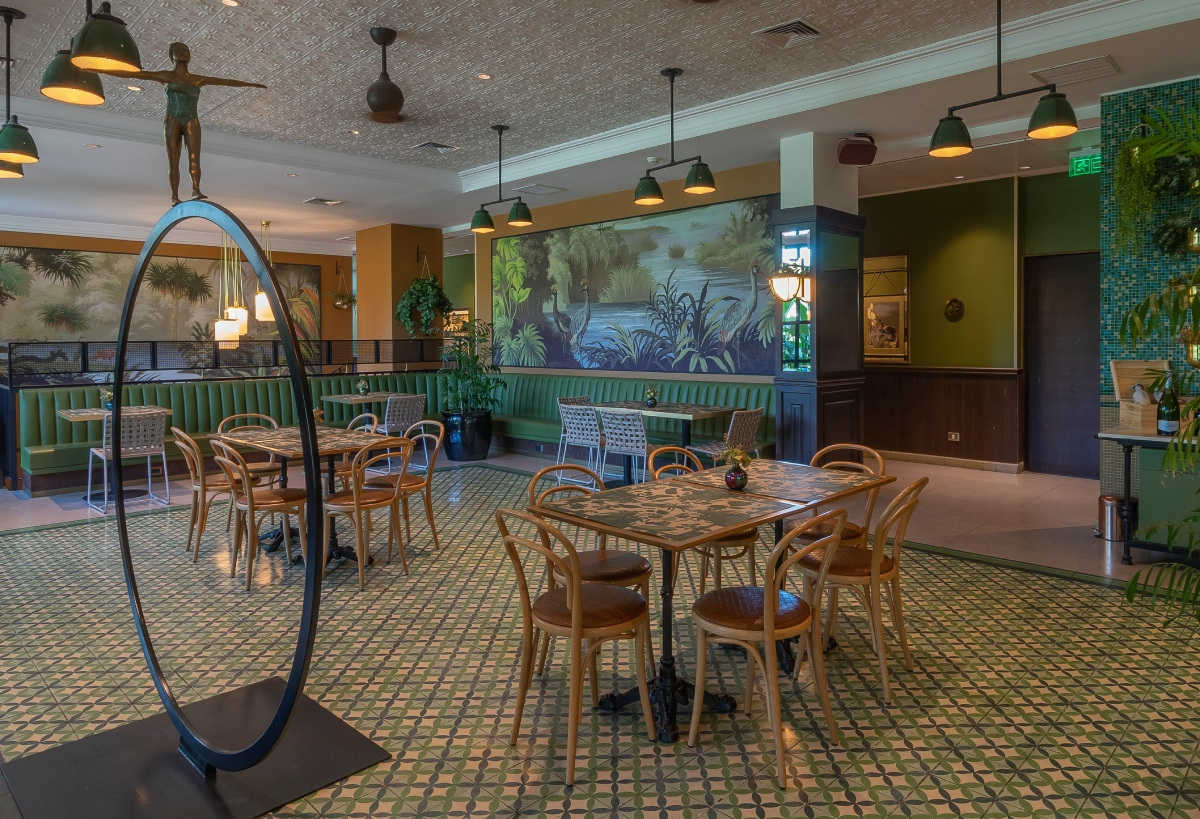 Ecovillages and glamping
At an ecovillage or glamping experience, you can enjoy your own hut, airstream, or villa. Follow the pathways to your exclusive residence These are a great way to connect with nature or the traditions of your destination and have some of the best environmental policies you can find. The most iconic, but certainly not the only one, of these is Ecocamp in Patagonia. Its round domes offer a way to feel like your sleeping in nature without fearing that your tent will blow away! They also offer a range of domes depending on your budget, varying from a basic dome with a shared bathroom to an almost luxurious superior suites (private bathroom included!).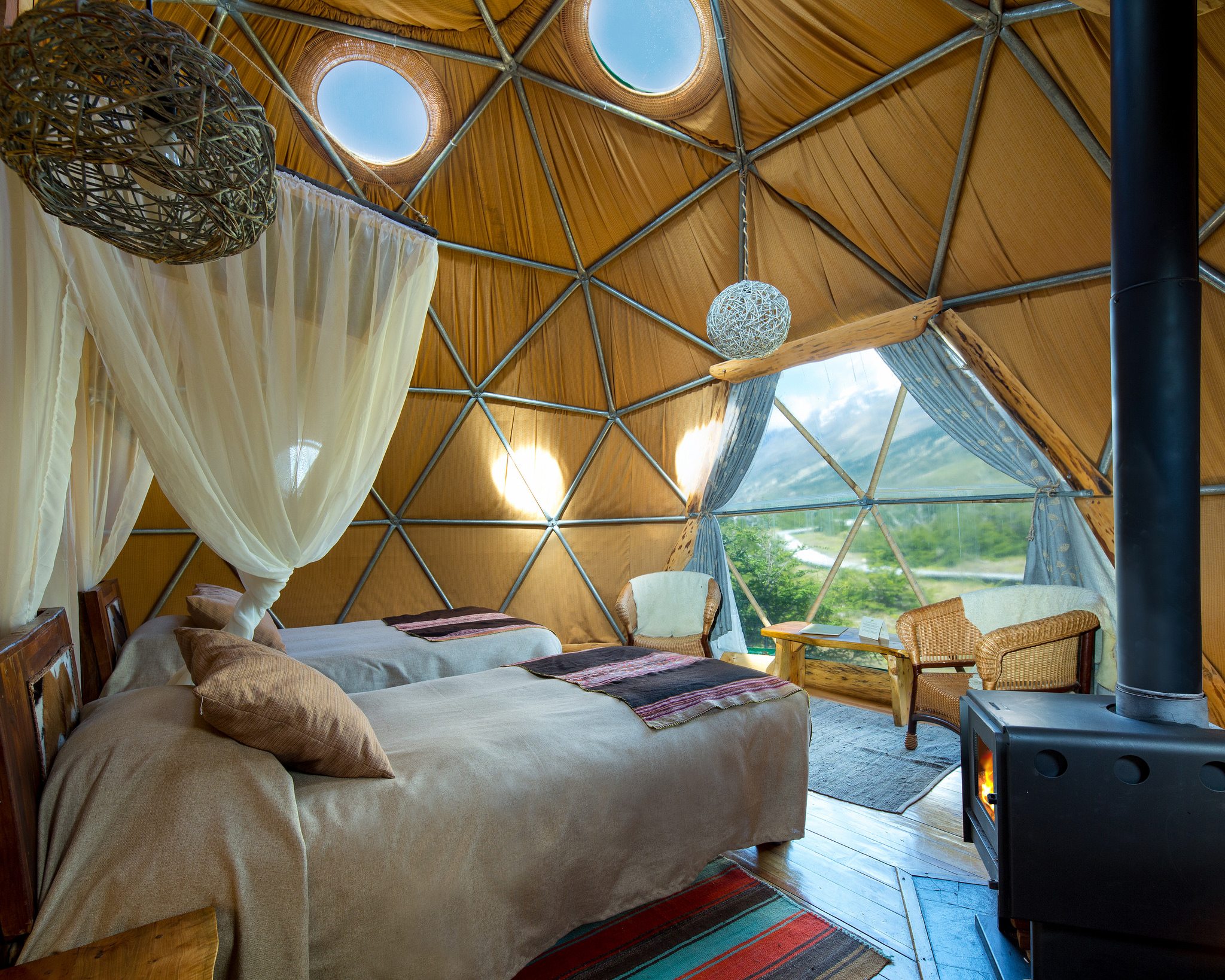 Hostal 
No, this doesn't mean a youth hostel with 8 bunkbeds to a room and being woken up in the night by your strange bunkmate! A 'hostal' roughly translates to mean a modest hotel, similar to a B&B. They are normally small in size and independently run and include breakfast. These can be quirky, decorated in a way that honors the area and traditions of the community, and attended by a welcoming host. The Hostal El Puesto in Puerto Río Tranquilo offers this homely atmosphere with communal rest areas and cosy private rooms.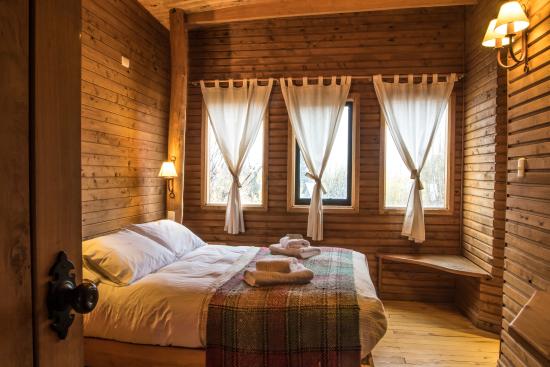 Cabaña
A 'cabaña' translates to cabin. These vary in style, with more rustic or chic options available depending on the hotel and location. The great thing about these is that travelers can enjoy their own space as a couple or as a family while having access to the hotel amenities. The cabins often include a kitchen or kitchenette and a living space, as well as bedrooms and bathrooms. Staying in a cabin doesn't necessarily mean losing out on the luxury aspect. You can enjoy some marvellous views across lakes and mountains, or even ask one of the hotel's chefs to cook you a private dinner in your cabin!