When flying into Santiago, Chile, the first thing that catches your attention are the mighty peaks of the Andes mountains. Running down the spine of Chile, the Andes are one of the most dramatic geographic features throughout the country, and Santiago sits nestled right up against the base of the Cordillera;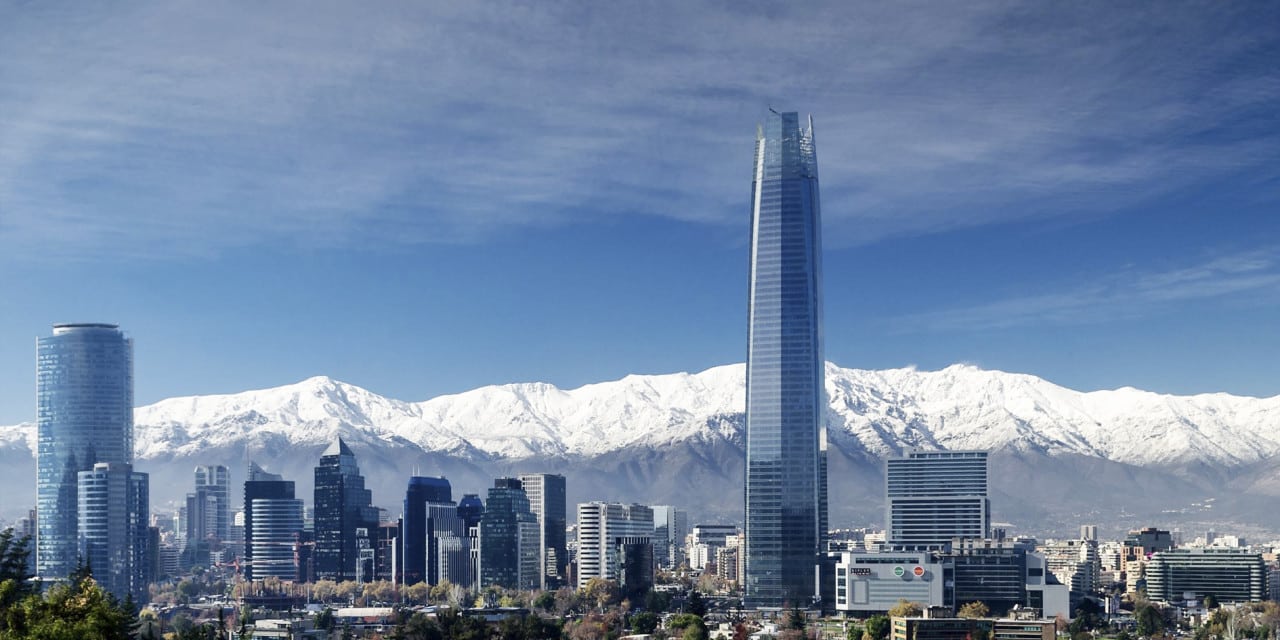 A mass of snow-capped peaks that towers over the city and from look-out points like Cerro San Cristobal and the Gran Torre (the tallest skyscraper in South America) makes for a phenomenal picture. But those mountains do much more than just provide a dramatic backdrop to the city: they offer some of the best downhill skiing in South America.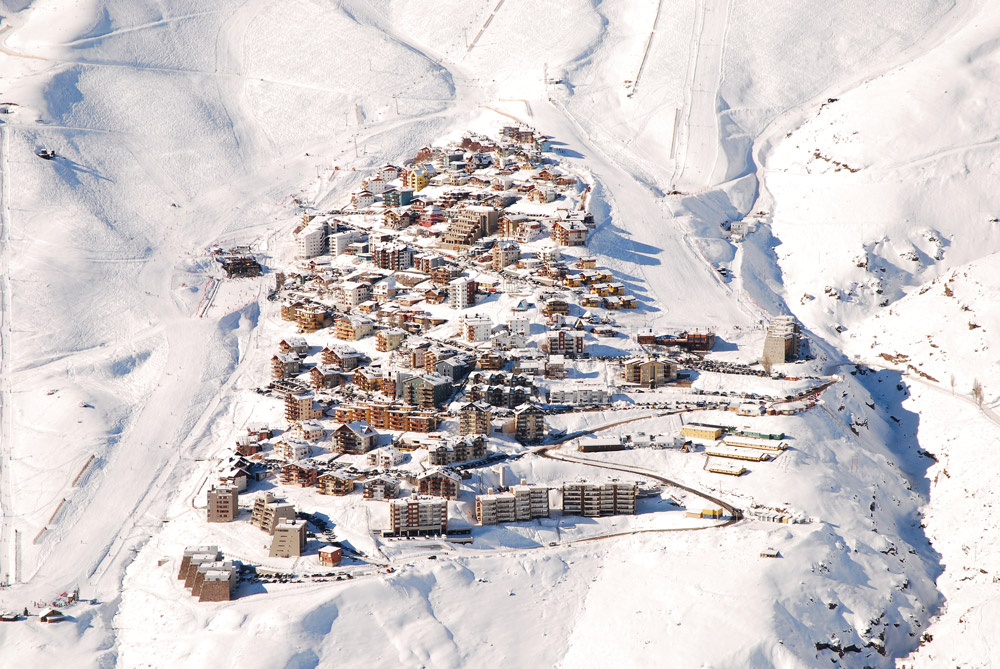 Several of Chile's finest ski resorts are located just a short drive from Santiago, making it a prime winter destination for cosmopolitan adventures and powdery thrills. But not every ski resort is created equal: some are better for families with young kids who need beginner slopes, whereas adrenaline junkies crave dramatic off-piste runs and staggering vertical drops.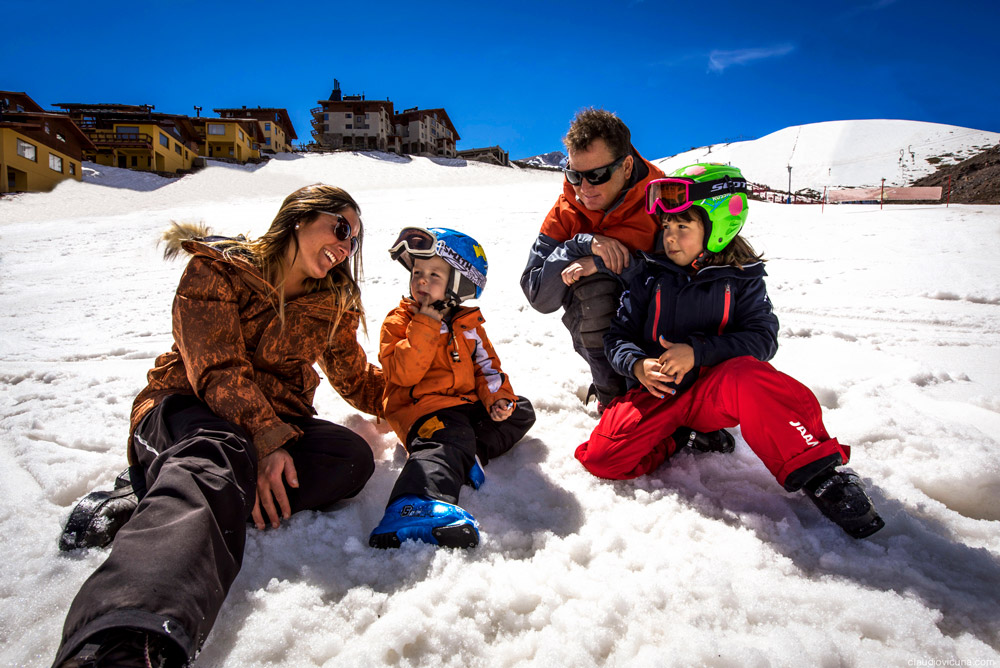 Luckily, there's something for everyone at Santiago's ski resorts, and we have the run-down on each and every one of them! Here's everything you need to know to plan the ultimate ski trip to Santiago, Chile, or, let us do the planning for you and book one of our ski trip packages!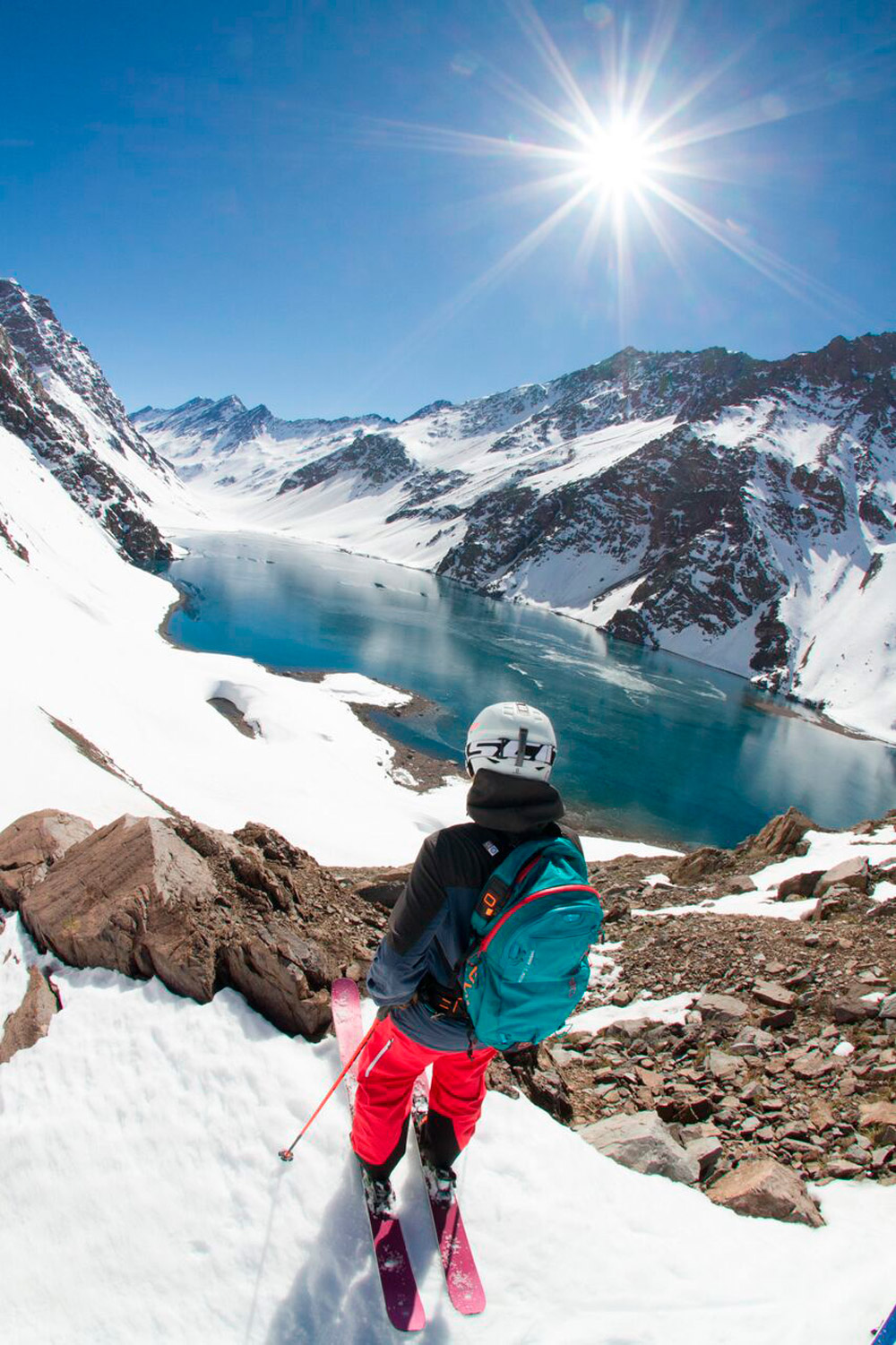 When is the best time to go?
The ski season in Chile starts in late June and generally ends in September, but some resorts stay open into early or mid-October. The best time to go is in July, as it's the height of the season and you're most likely to have the most snow and best weather conditions. However, middle July also coincides with winter break for Chilean schools and many Santiago families plan family ski trips during those two weeks, so it can also sometimes be a bit crowded. If you want to plan a trip during this time, it's best to book well in advance.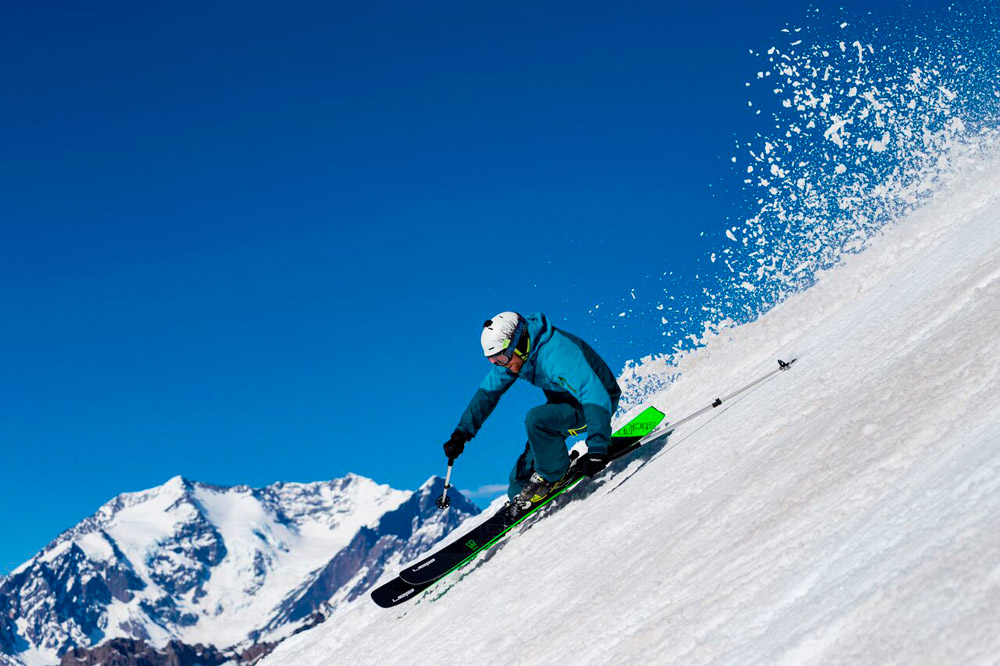 What kind of skiing is there outside Santiago?
Located in the heart of the Andes, Santiago's ski resorts primarily offer downhill skiing on a variety of runs that range from beginner to expert. Snowboarding is also permitted but is easier at some resorts than others (for example, due to the terrain around Portillo, they recommend that only experienced big mountain freeriders take on the slopes), but Valle Nevado, La Parva, and El Colorado offer runs and Terrain Parks for snowboarding and to practice freestyle ski and snowboard tricks.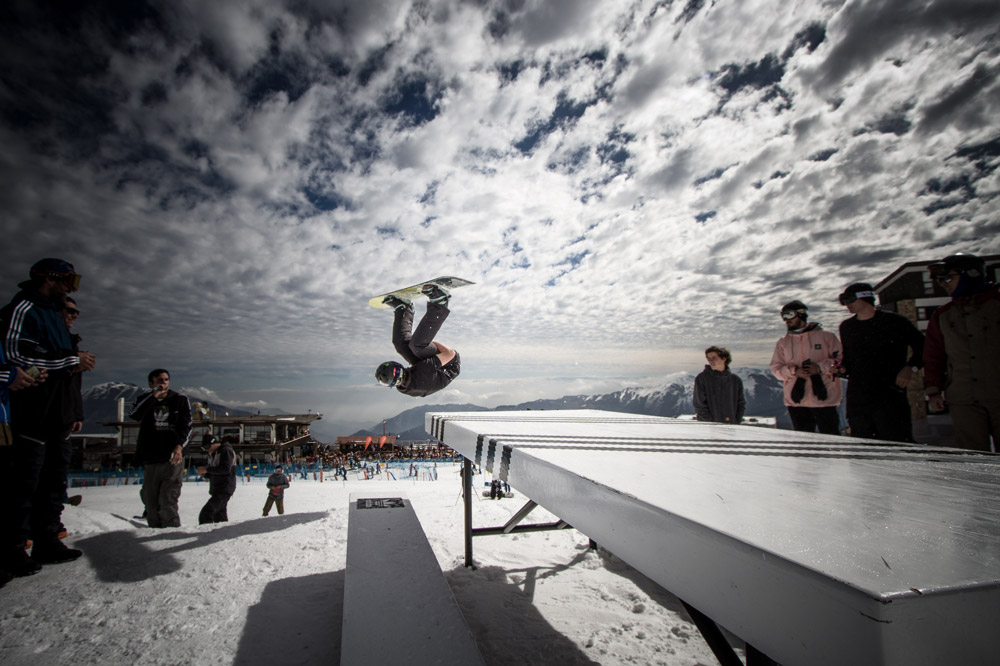 But downhill is definitely king here, especially at Portillo. It was here that the 200 km an hour speed record was broken by legendary Alpine skier Steve McKinney, and the sheer vertical drops are frequented by professional downhillers from all over the world.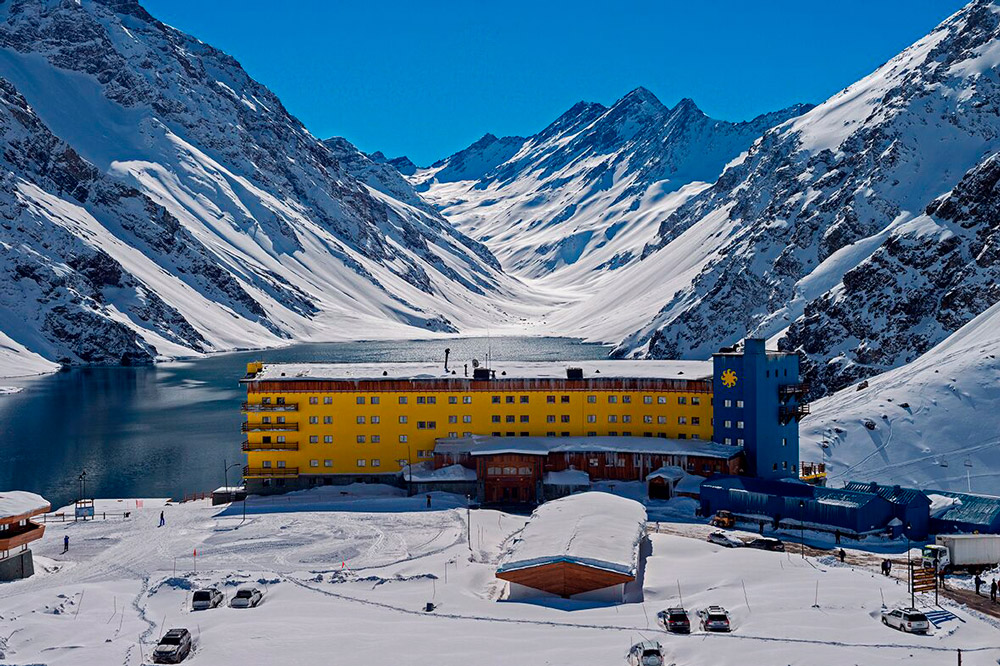 How far are the resorts from Santiago?
It varies depending on which resort. Portillo is a two-hour drive from Santiago, but Valle Nevado, La Parva, and El Colorado are only about an hour and a half away, making them ideal spots for day trips if you don't want to stay at the resorts and prefer to stay in town.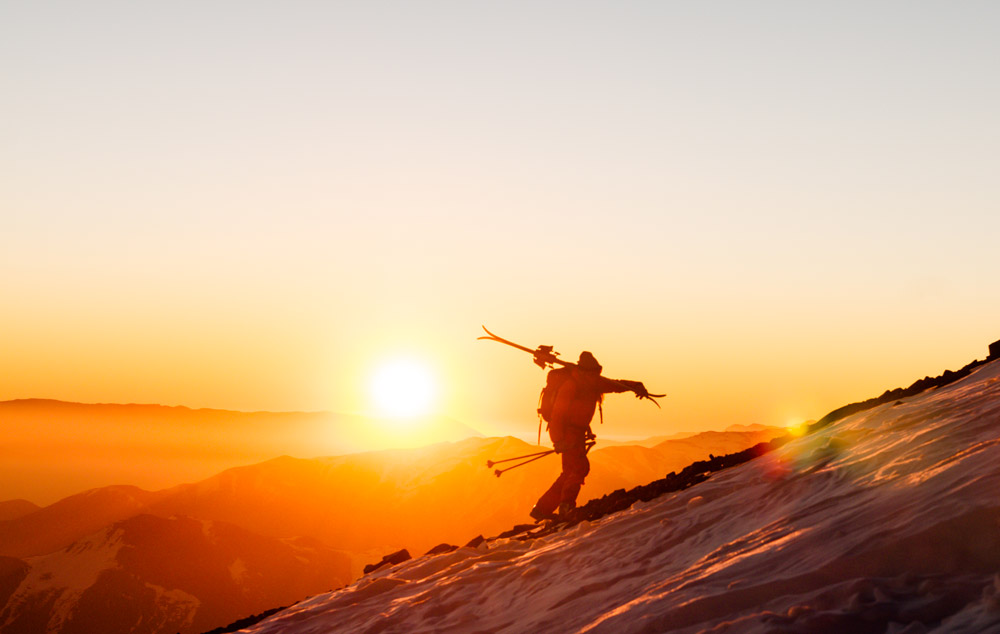 How do I get to the resorts?
There are easy to access roads to Portillo, Valle Nevado, La Parva, and El Colorado, so you can bring your own car or take tour buses that run during the season. The roads to La Parva and Valle Nevado operate on the one-way system during ski season, with cars going up from morning to early afternoon, and then down from early afternoon to evening (exact time subject to change and weather). Several of the roads, like the route to Portillo and El Colorado, have tiny switchbacks and can be dangerous in bad road conditions, so careful driving is always urged. Transportation to and from the resorts are included in our ski programs.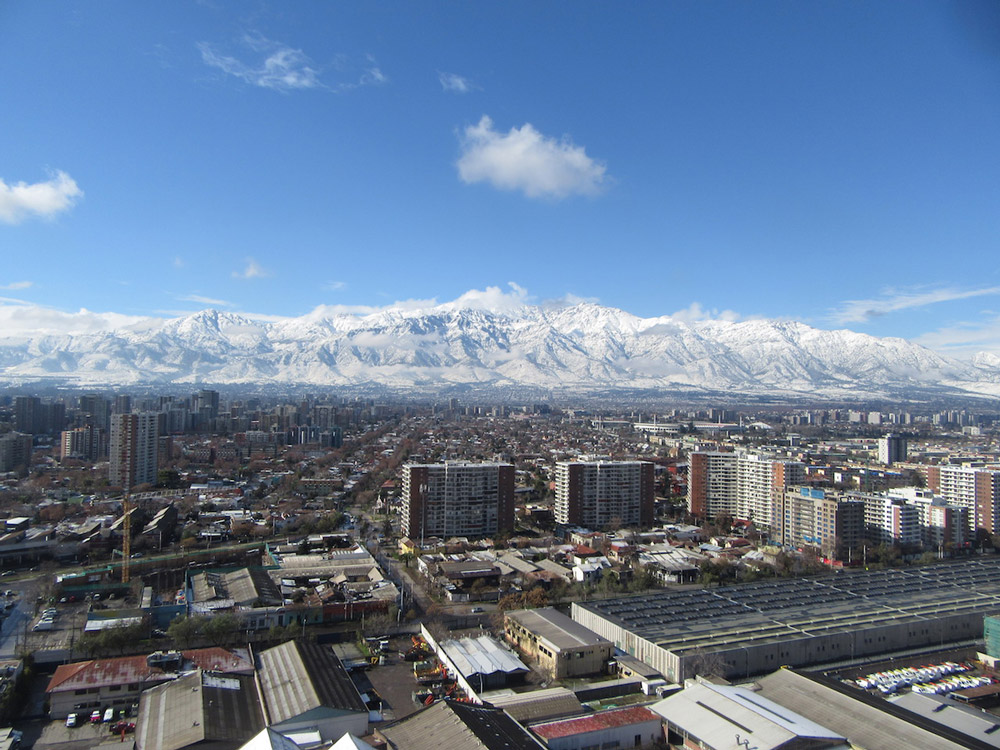 Why should I go to Santiago, Chile for my ski trip?
Good question! There are several great reasons. Firstly, winter in Chile falls during summer in the United States, making it a great excuse to escape the balmy summer heat and enjoy some chilly Chilean thrills. Secondly, winter is low season for international tourism in Chile, so airfare is generally cheaper.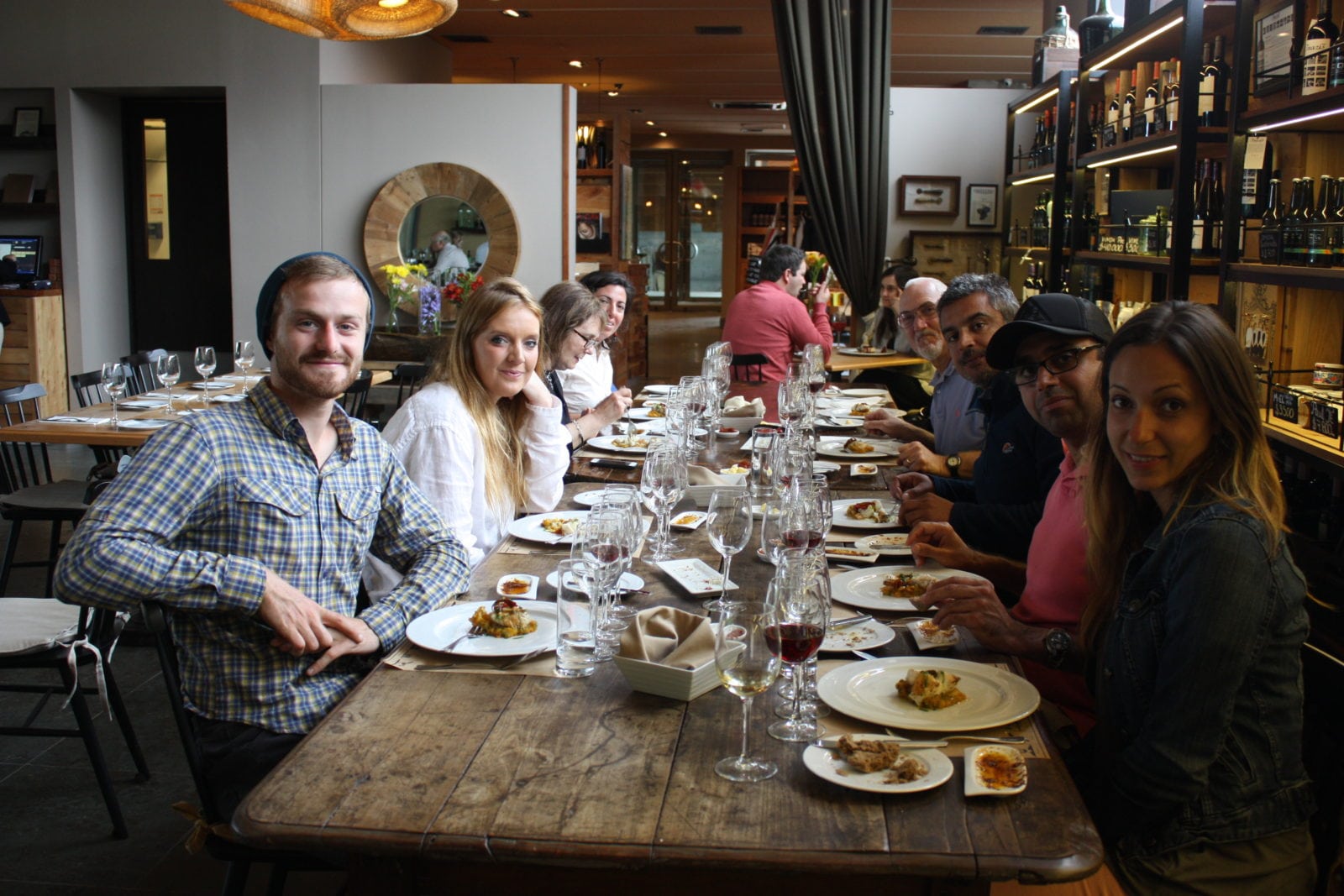 Also, the proximity of the ski resorts to Santiago makes it easy to plan additional activities in and around Santiago during your trip. You can do city tours, visit world-class museums, experience seasonal cuisine at Santiago's many top-rated restaurant, go wine-tasting in the nearby wine valleys, visit the UNESCO-certified city of Valparaiso, and much more. So there's plenty to do in addition to hitting the slopes!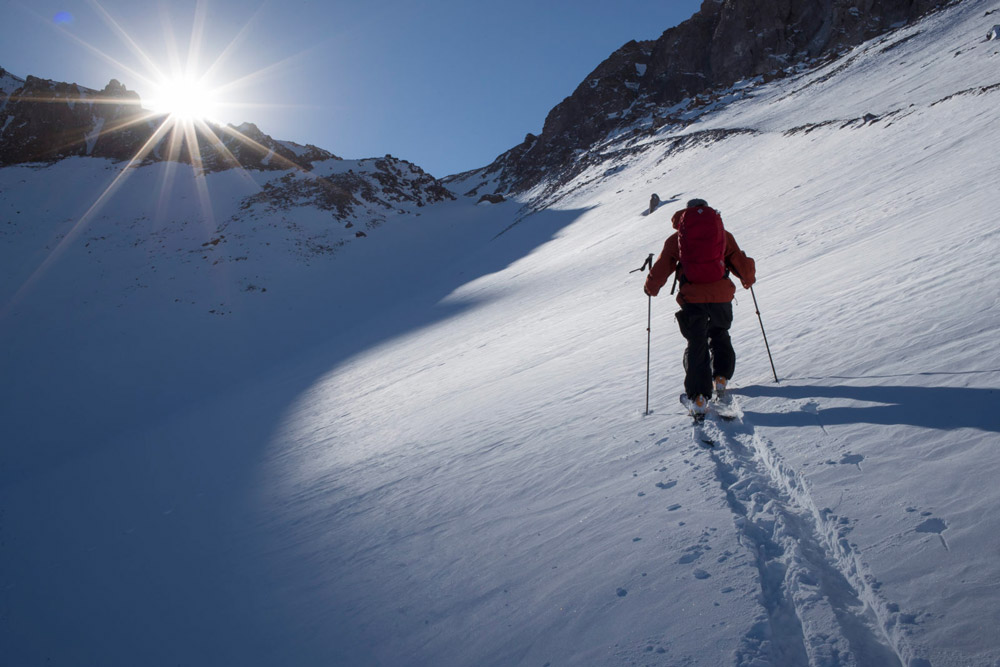 Which resort is best?
There are several big ski resorts located near Santiago: Portillo, La Parva, Valle Nevado and El Colorado. The question of which is best really depends on what kind of ski vacation and experience you're looking for. Here, we'll outline what each resort offers: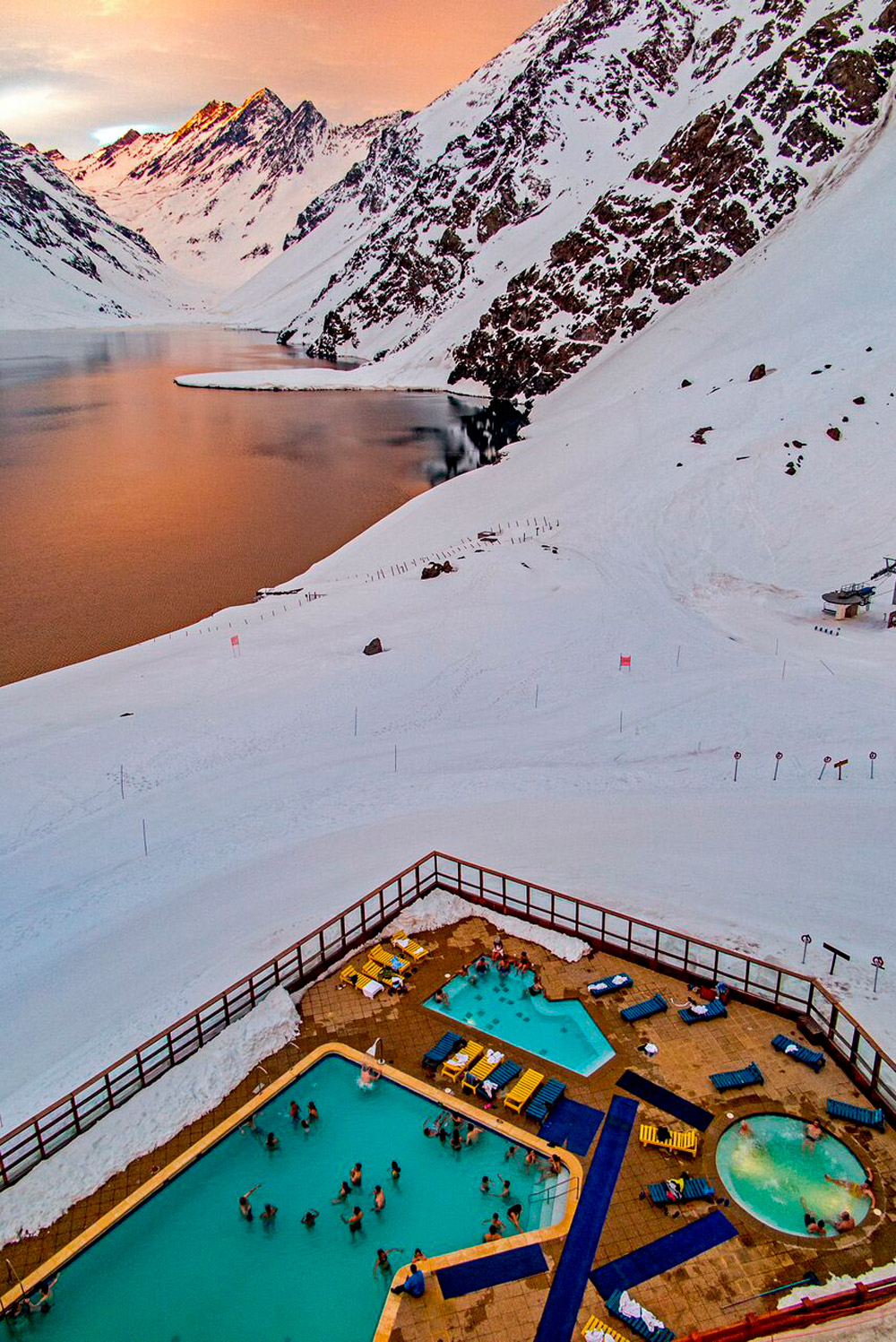 Portillo – Located in the Aconcagua Valley about two hours northeast of Santiago (roughly 102 miles), not only is Portillo where pro alpine skiers come out to play and practice, but the resort itself is well worth the visit. Perched on the edge of a high mountain lake that's said to be the resting place of an Inca princess, the blocky hotel's sunshine-yellow exterior shines like a beacon out over the landscape of white snow and black rocks. With sheer mountains rising all around and the aquamarine lake shimmering below, it's a captivating view.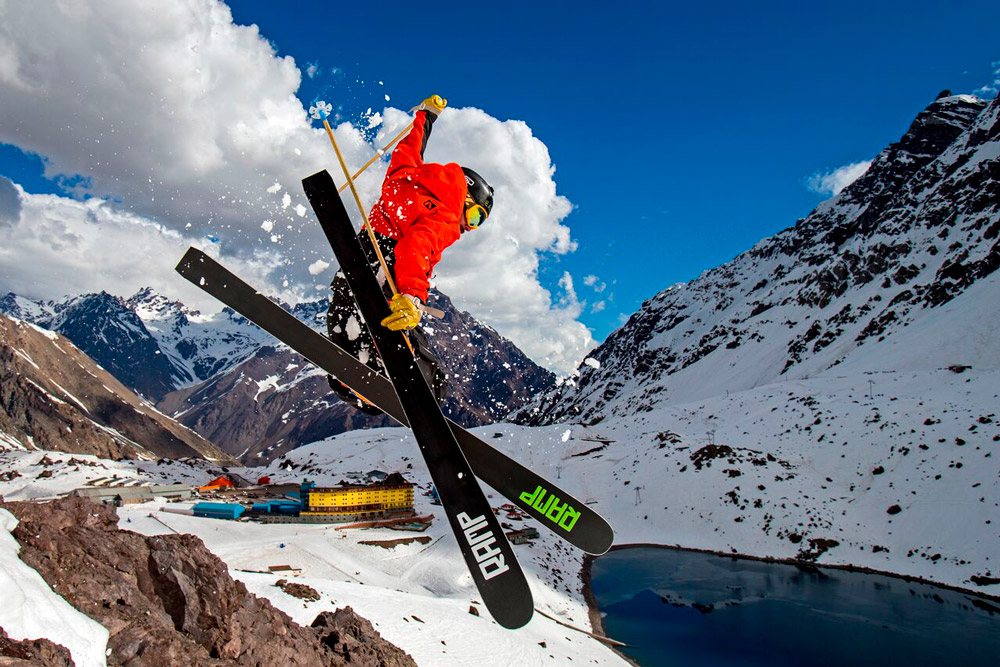 Although Portillo has an international reputation for its expert-level slopes where champs train for events like the World Cup, Portillo is also an ideal spot for a family vacation. There are beginner slopes for young children or those without much experience, and classes are available. Stats include a vertical drop of 2,500 feet, and 35 runs serviced by 14 lifts. There are groomed or off-piste runs (which are accessible weather and avalanche risk permitting), and for the real thrill-seekers, heli-skiing is also available to airlift you to the tippy top of sheer peaks for epic downhill runs. On average, Portillo receives nearly 300 inches (25 feet) of snow during the season, so there's always fresh powder.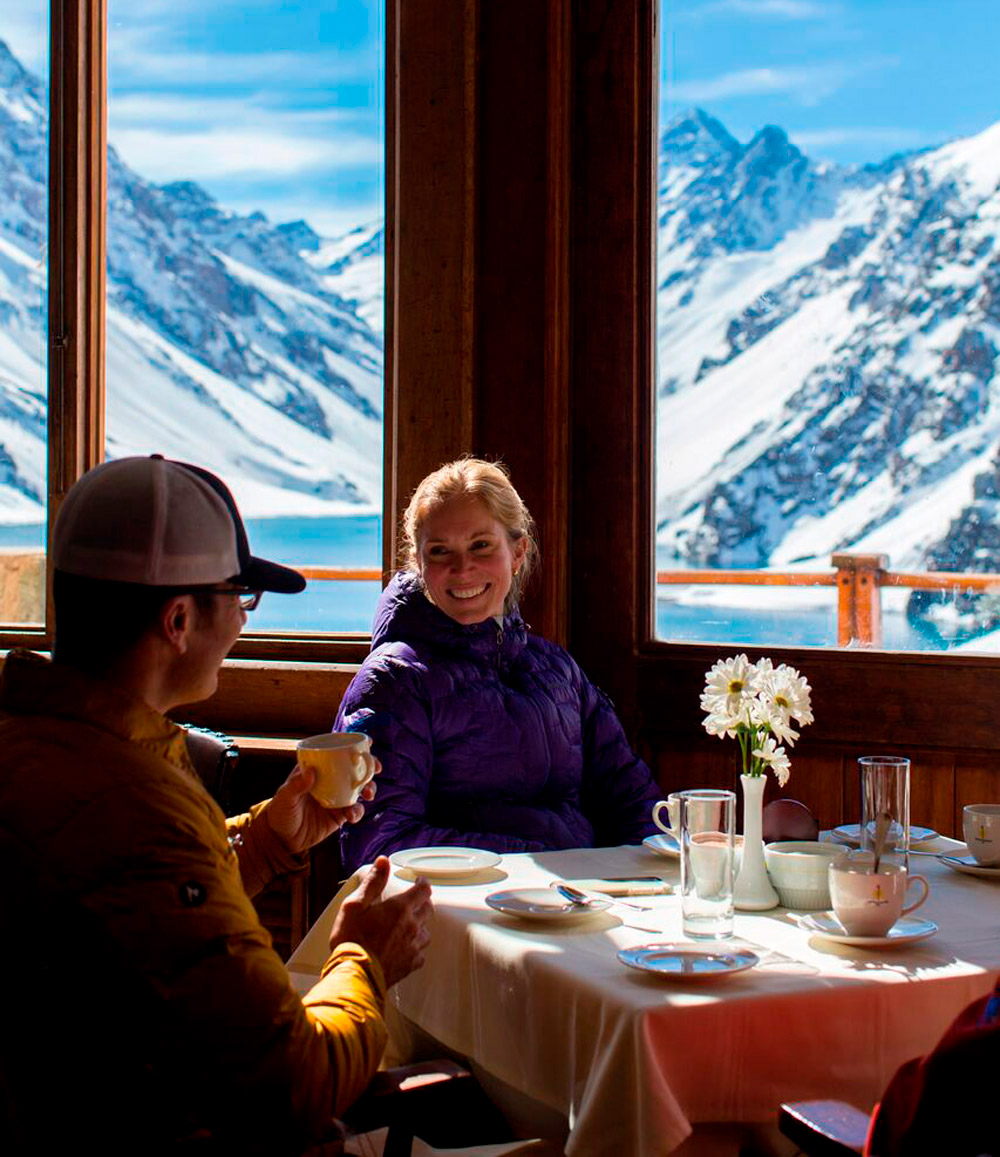 Other services include ski-in/ski-out to the main hotel and rental lodgings, equipment rental, on-site restaurants and bars for apres-ski cocktails and fine dining, a gym, daycare center, a medical center, spa with massage and sauna, entertainment options, photo service (to snap those epic pics of you shredding down the slopes!), and yoga room. The main hotel also has a heated pool and hot tub out on the back deck overlooking the lake, perfect for relaxing with a pisco sour after a long day on the slopes.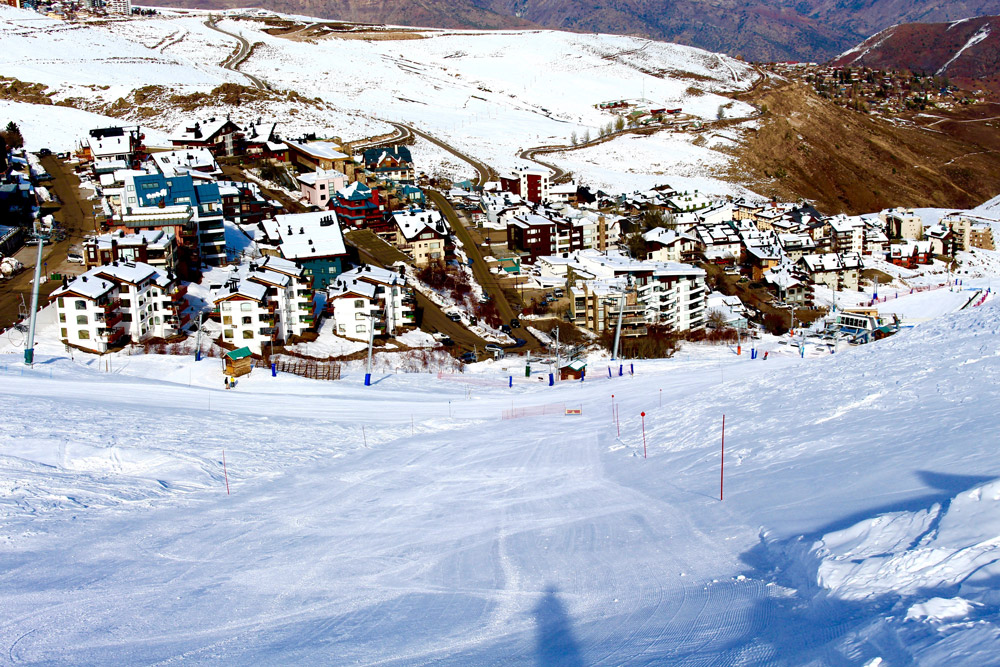 La Parva – Sharing the same ski area as Valle Nevado and El Colorado, La Parva occupies the middle of the three ski valleys. While not as well-known as Portillo or Valle Nevado, La Parva offers plenty of great powder and usually during high season is less crowded than the other resorts, making it ideal for families or groups who want quick and easy access to Santiago. And just like its sister resorts, it offers some excellent views: gazing down, you can see the entirety of Santiago sprawling out at the base of the mountains.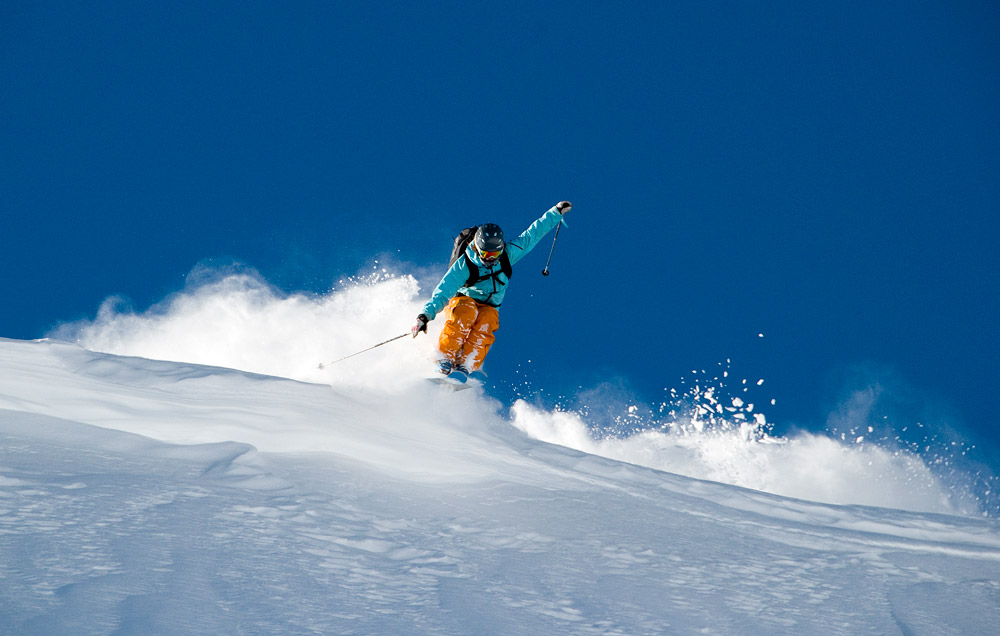 With 40 slopes ranging from beginner to advanced and a vertical drop of 3,201 feet, visitors can spend their days enjoying downhill skiing, snowboarding, and heli-skiing on the 118 inches of snow that the resort annually receives. For experts, La Parva is especially popular because it's close to some of the region's best extreme off-piste downhills. But La Parva also offers a range of more unique activities like Snowshoeing Nights, where guests can go snowshoeing on designated trails to take in the nighttime scenery. There are groomed and off-piste runs and a Terrain Park is currently in the works. A ski school and equipment rentals are also available.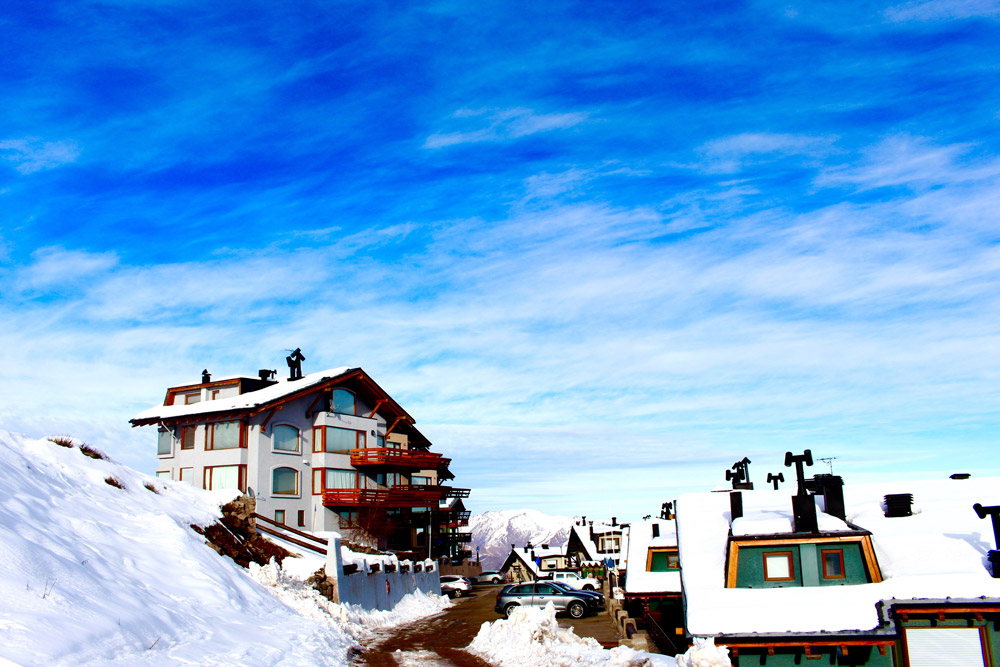 Apart from the skiing, La Parva is especially well-known for its restaurants: there are five different dining establishments spread out over the resort. While some offer hearty basics like sandwiches and burgers, La Marmita and San Tropez are two favorites for their international cuisine menus, so you can enjoy fondue or raclette while gazing out over the snowy valley. There's also a bar for those apres-ski drinks.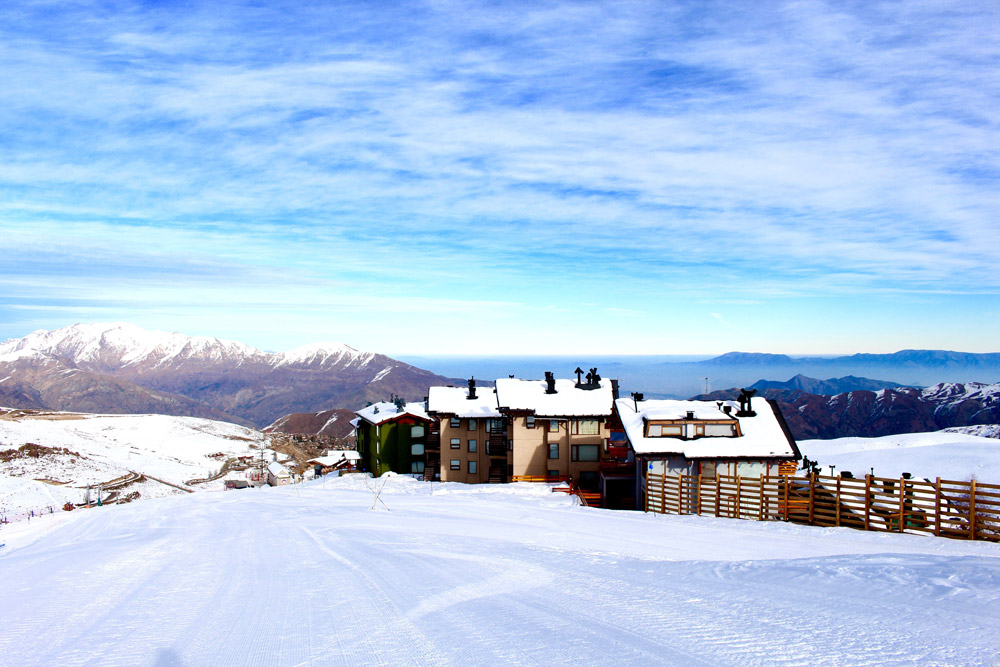 For accommodations, La Parva has many different apartment and rental options, most of which are ski-in, ski-out. As there are no hotels amenities are limited and vary depending on the different lodgings, but basics like first aid and entertainment are readily available.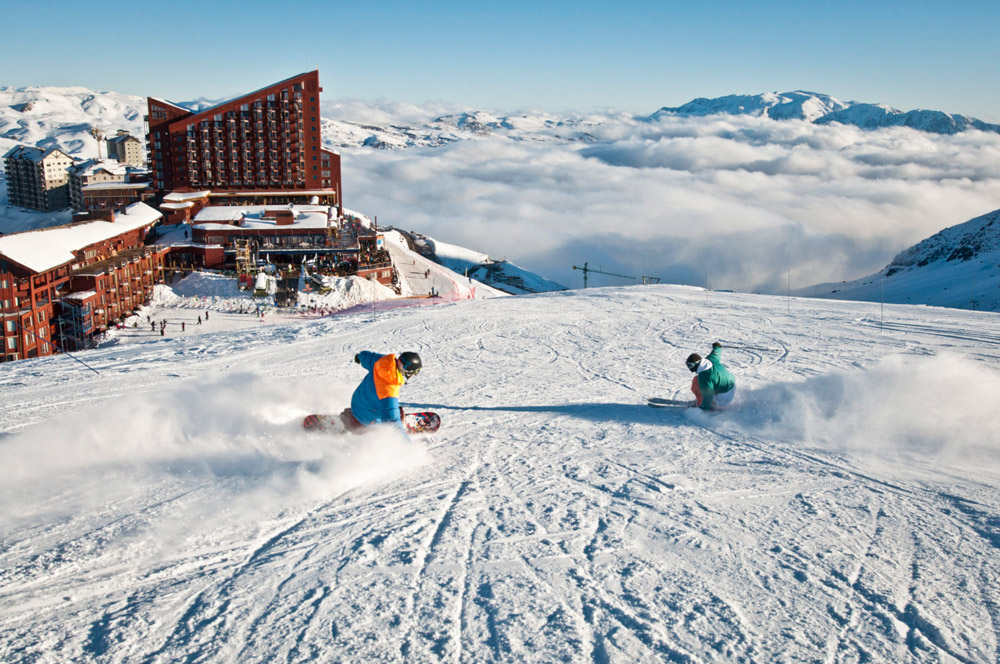 Valle Nevado – If you're looking to stay closer to town but still want the real ski resort experience, Valle Nevado is the place to go. Renowned as one of South America's most modern and efficient ski resorts, it's part of the largest skiable area on the continent (combined with La Parva and El Colorado, the two other nearby ski resorts that share the three ski valleys which are collectively known as "Los Tres Valles de los Andes" (The Three Valleys of the Andes). The design and layout of the eight different hotel and apartment complexes was inspired by classic French ski resorts, bringing an air of Old World refinement.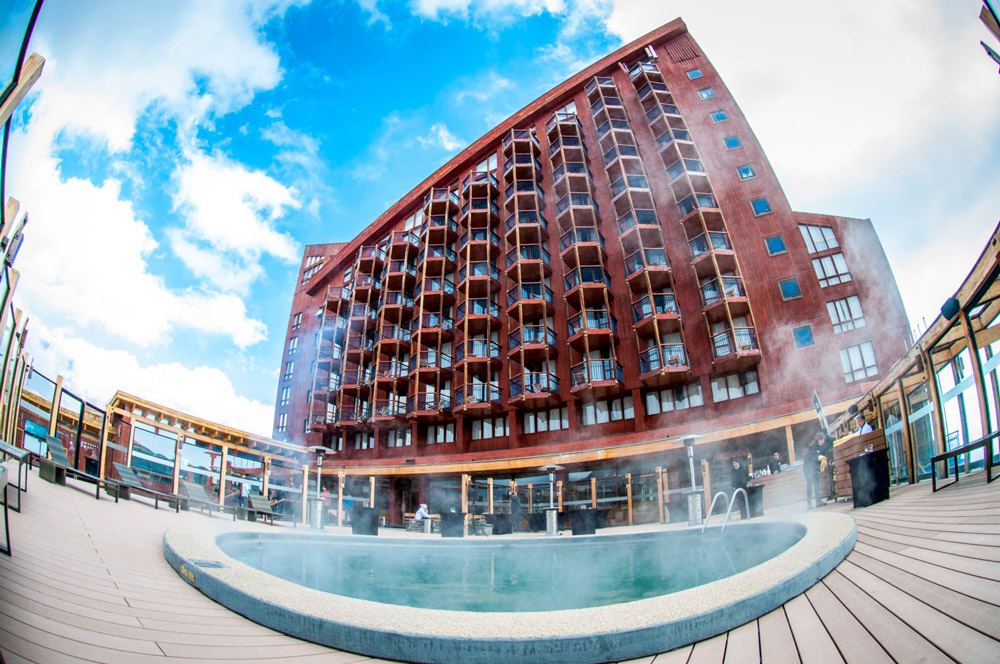 While Portillo offers the drama of sheer cliffs and dramatic peaks, Valle Nevado also has the kind of view that will stop you in your tracks (or on your skis). Located above the treeline with a top elevation of 17,815 ft above sea level, the resort offers sweeping views of the rooftop of the world covered in snow, with mountains, hills, and valleys stretching off to the horizon. You can look and ski for miles. There is one drawback to having this epic view, however: whenever there is bad weather, visibility is very low.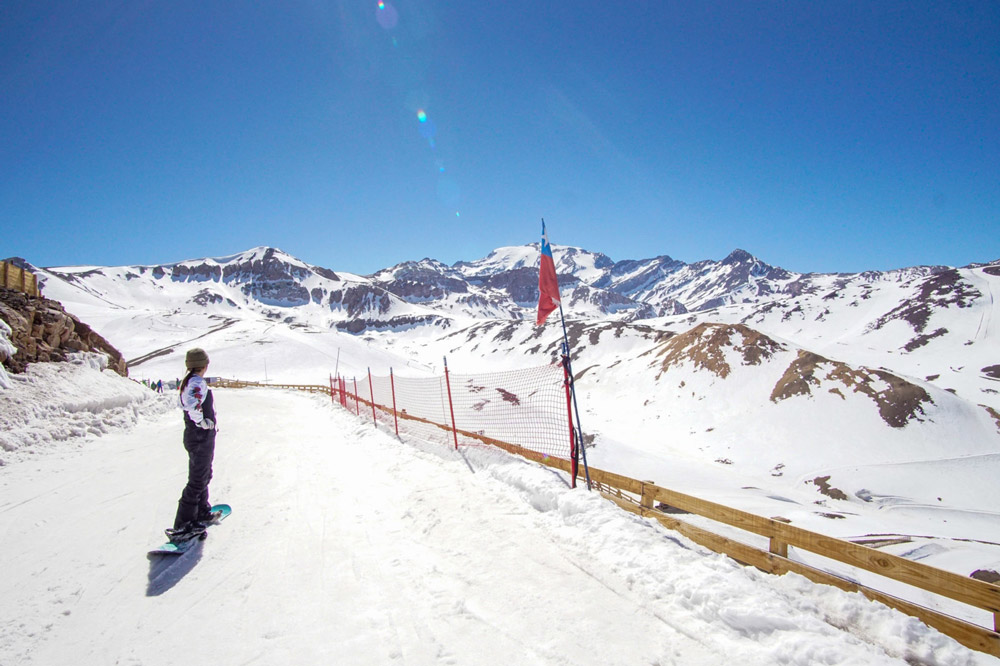 With 44 runs serviced by 17 lifts (groomed and off-piste), there's plenty to keep you occupied during the day. There are slopes from beginner to expert, with a ski school and classes available during the season. Valle Nevado also boasts of a first-rate Terrain Park, where skiers and snowboarders can practice tricks.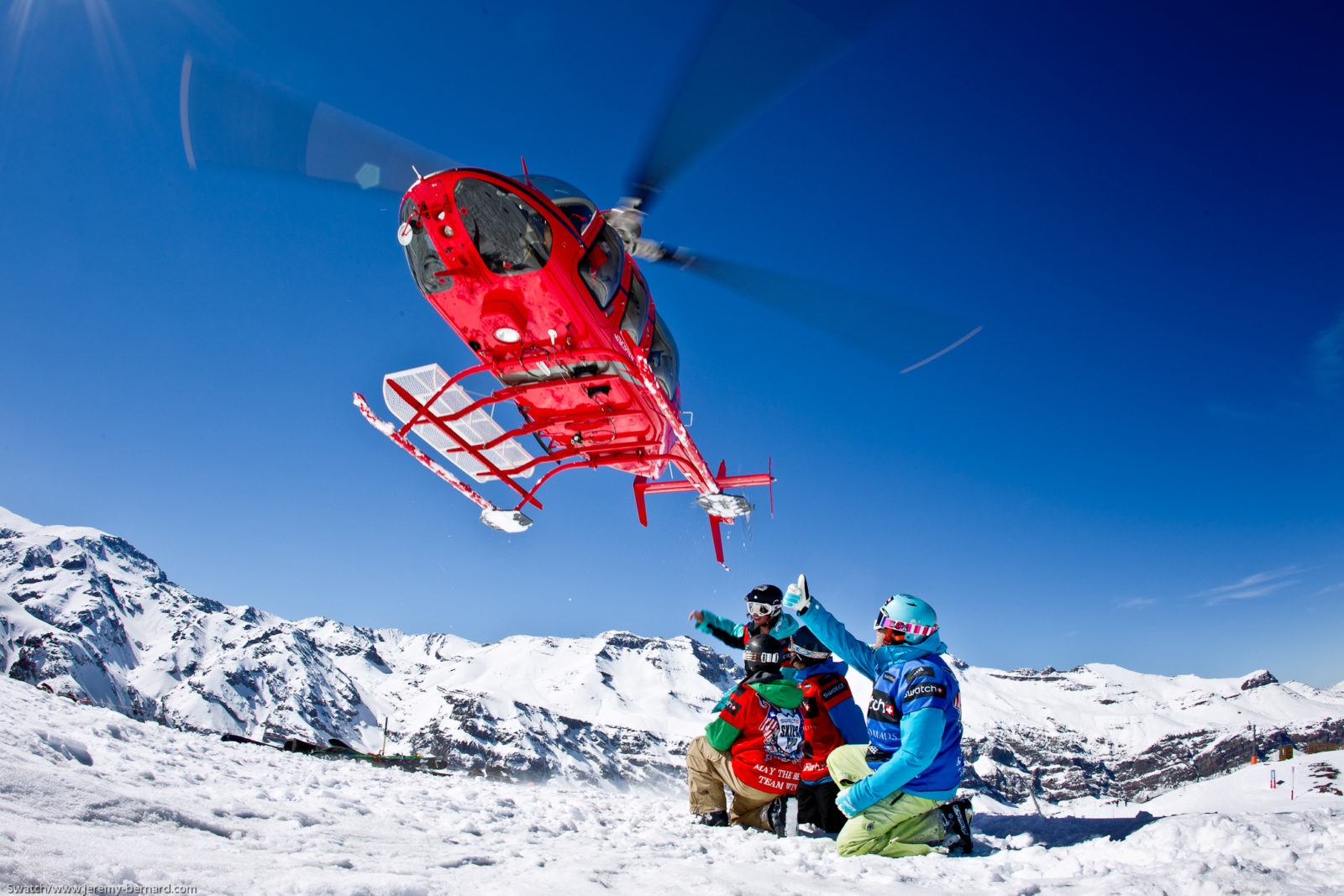 Average annual snowfall measures around 276 inches (23 feet), and the runs have a maximum vertical drop of 2,657 feet, perfect for speedy downhill enthusiasts. Heli-skiing, snowboarding, and freestyle are also available on specific slopes. Services include ski-in/ski-out and equipment rental.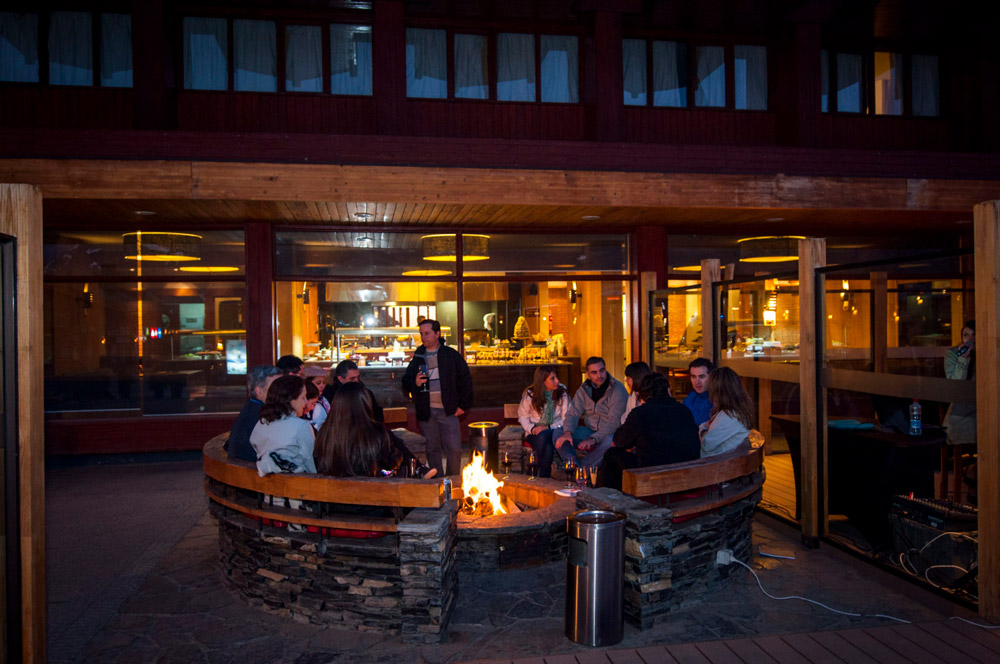 But the fun doesn't stop there. Valle Nevado is also renowned for having a fantastic apres-ski scene, with six different restaurants and eateries serving everything from pizza and empanadas for a quick grab-and-go lunch to elegantly-plated and prepared meat, fish, pasta, and seafood dishes for a fancy night out. But the party really gets going when you hit one of the four bars, where the bartenders whip up speciality cocktails, as well as Chilean classics like pisco sours. Local craft beer is also in abundance. There's also shopping, heated pools and spas, fitness centers, medical center, and even game rooms, kid zones, and a cinema.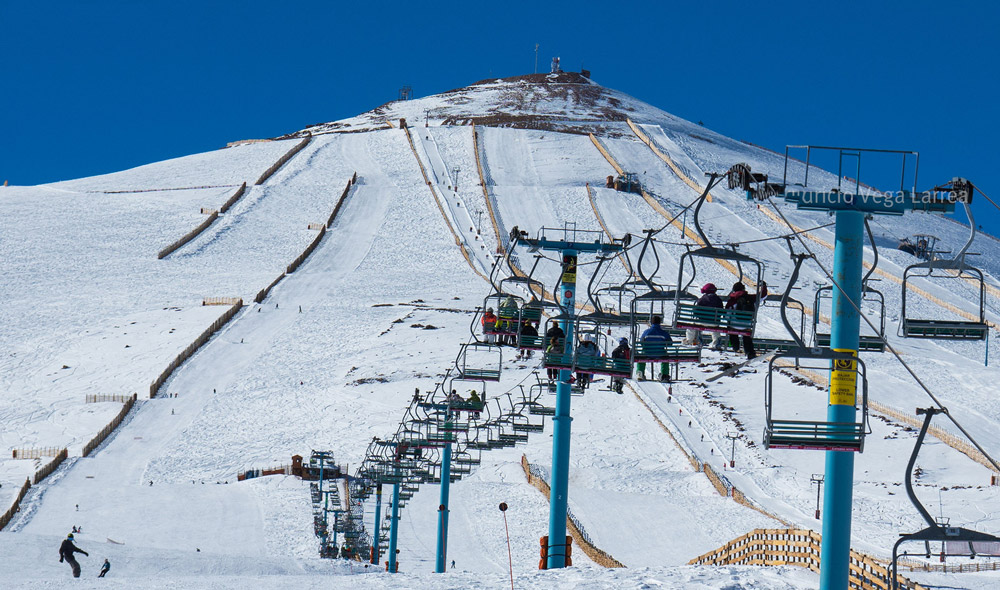 El Colorado – The third of the three ski resorts that make up the Three Valleys of the Andes, El Colorado is by far the biggest, with 112 slopes spread out over 1,100 acres. The groomed and off-piste runs range in difficulty from beginner to advanced, with classes available for all levels. Due to the majority of El Colorado's runs being easy or intermediate and the close proximity to Santiago (similar to La Parva, it's roughly an hour and a half drive from the city), El Colorado is especially popular with families. But there are still plenty of epic downhill runs for thrill-seekers, with vertical drops of up to 2,962 feet. Snowboarders and free stylists can also get their kicks at two designated terrain parks.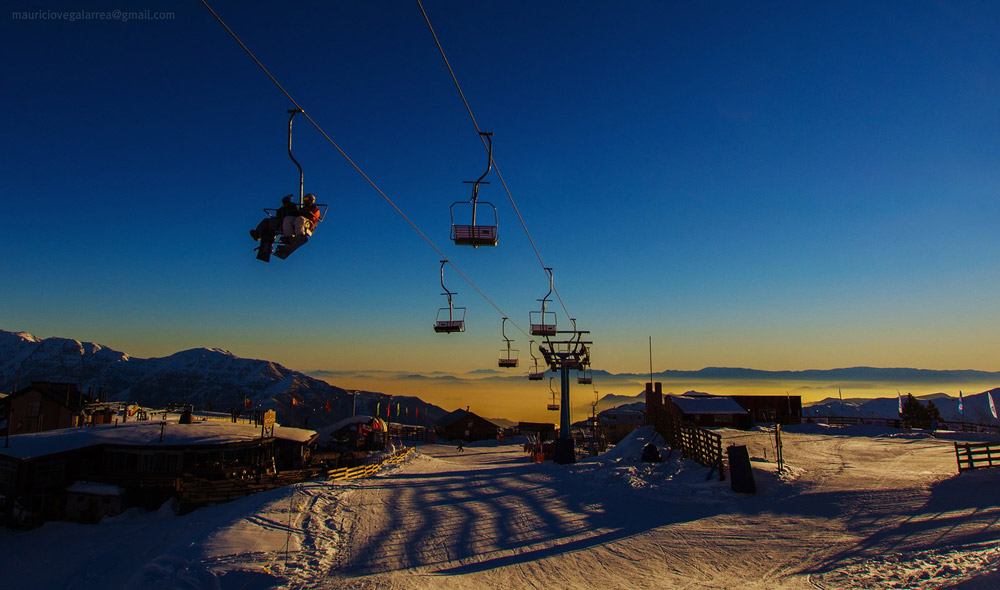 As with La Parva, El Colorado sits perched on top of gentle slopes that yield both amazing skiing and views. From the runs you can admire the snowy Andes that surround the resort, with Santiago spread out in the distance. To take advantage of such epic vistas, photography classes and night time snowshoeing excursions are offered. At the Curcuro Chairlift, you can also try the Panoramic chair, which offers jaw dropping panoramic views of the three ski resorts, the mountains, and Santiago.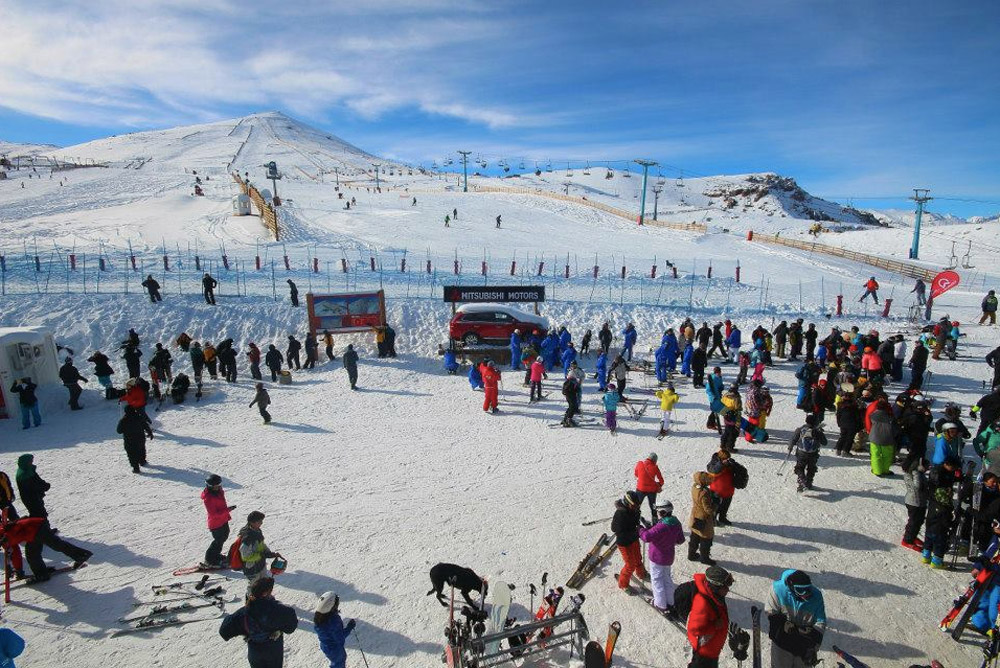 As a popular family resort, there is plenty to keep the kids (and Mom and Dad) occupied outside of slope time. There are several restaurants (El Mirador is a favorite choice for its large dining terrace that offers views of the resort and mountains), a pub for apres drinks, a ski school for lessons, gear rental, entertainment options, and more. There's also first aid stations, a supermarket, and a pool. Lodging consists of two different hotels, as well as rental apartments.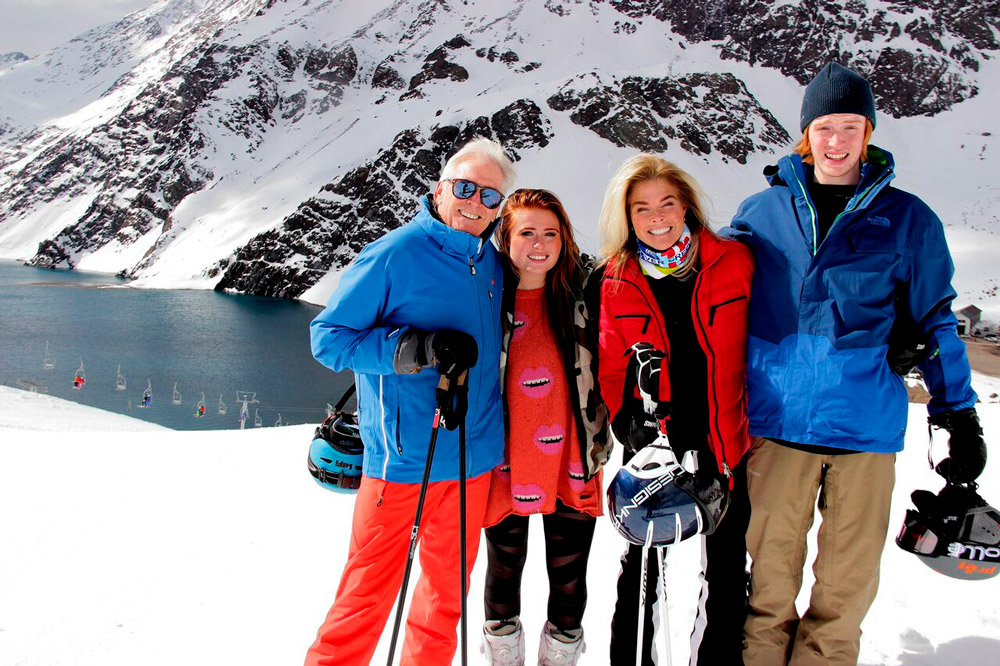 This all sounds fantastic! How soon can I get there?
Sooner than you think! Winter is fast approaching in Chile, so if you're interested in learning more or want to book a tour, contact our expert trip designers here!