Just a 30-minute boat ride from mainland Chile, lies a beautiful archipelago called Chiloé. These incredible islands draw tourists from all over due to the beautiful nature, colorful buildings, tasty dishes and unique culture. Chiloé is special because it feels different from the mainland. Islanders call themselves "chilotes" and take pride in the place they live. There are countless reasons to put in Chiloé on your travel bucket list. Here are some of the biggest: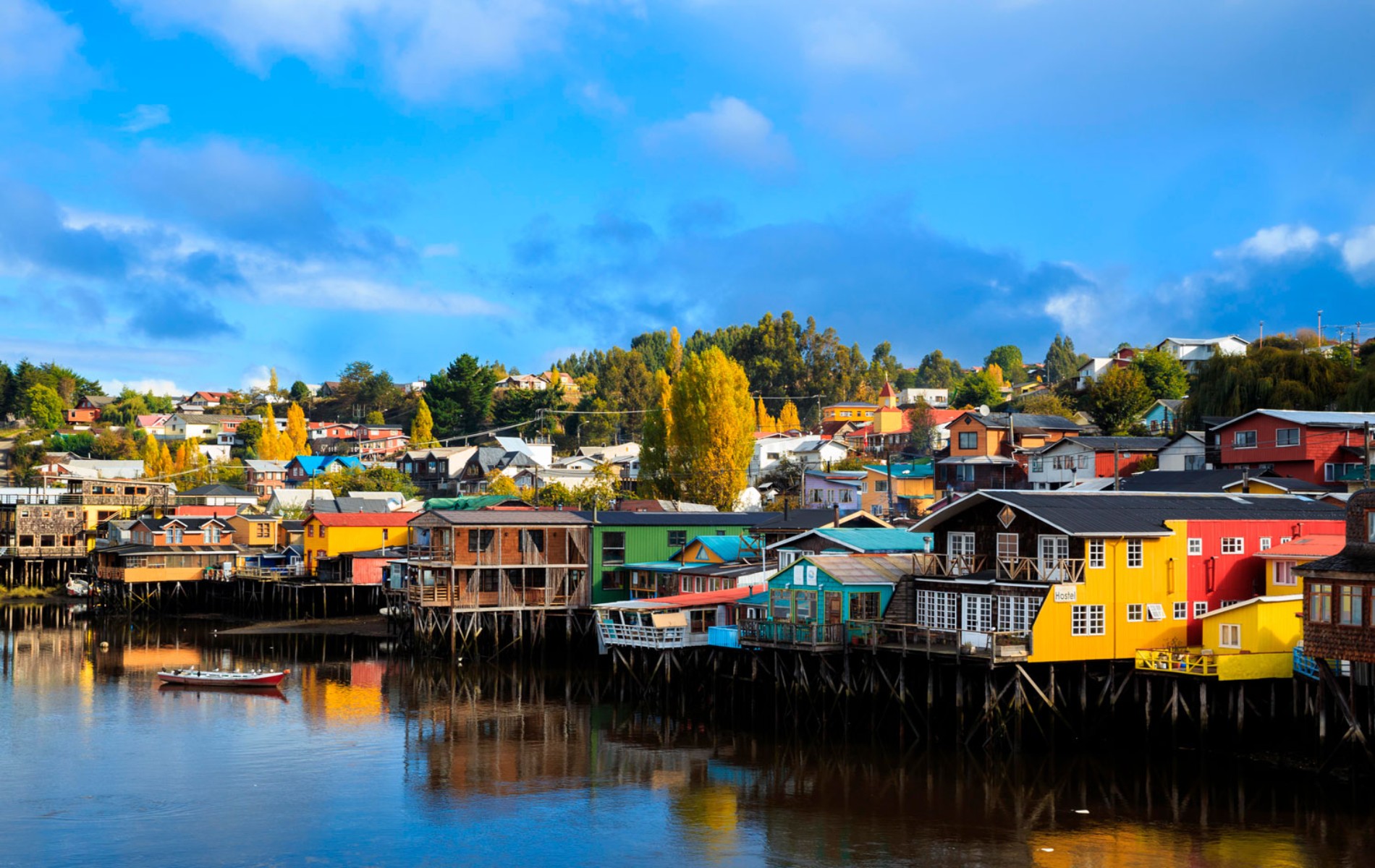 Picturesque Landscapes
People who come to Chiloé are often in awe of its landscape. The islands are marked with bright green hills, fields of yellow flowers and peaceful waters. There are various ways to take in the scenery and enjoy the outdoors.
Go on a Trek:
Chiloé has a lot of natural attractions, many which offer fantastic trekking options. One of the best treks is called "Muelle de las Almas," which translates to "Dock of Souls."
It takes somewhat between one and a half to three hours to go there and back. The length of time depends on the hiker's abilities and weather conditions. Trekkers should be prepared for any weather condition, no matter what the season. It rains often in Southern Chile, which can cause very slippery and muddy terrain. All visitors should wear proper hiking shoes that have a good grip, in addition to hiking sticks and some water.
The trek takes visitors through untamed forest, up misty hills and to a stunning view of the ocean alongside evergreen cliffs. The ending point is a wooden dock over the water. It's the perfect place to snap a photo and take in the gorgeous view.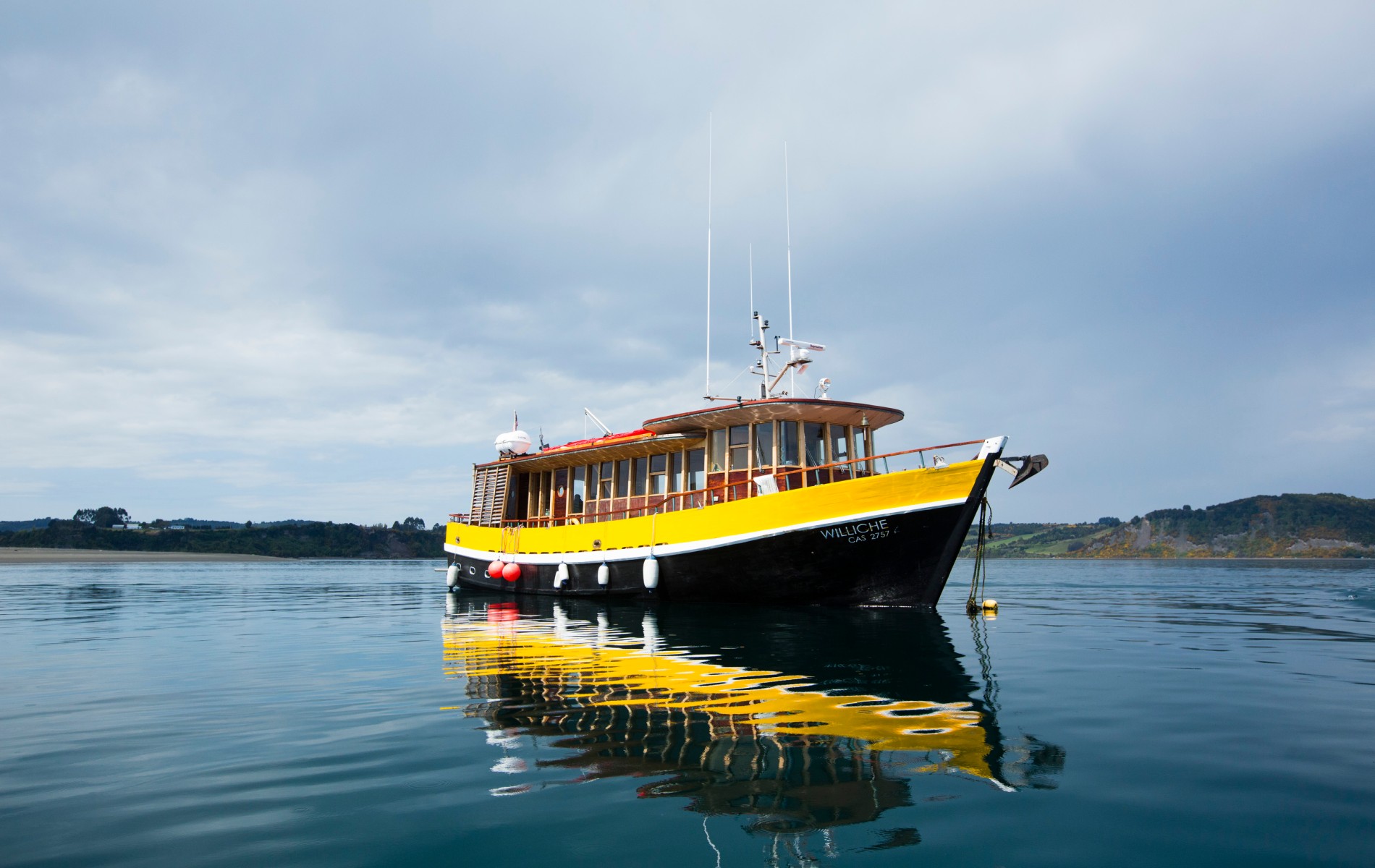 Take a Boat Ride:
Chiloé is an archipelago made up of more than 30 different islands. Therefore, a great way to explore the area is by boat.
There are several different boat tours that allow tourists to see different parts of Chiloé. One popular boat trip shows visitors different wildlife in the area. You can spot all sorts of creatures, such as penguins, dolphins, whales and various birds.
Additionally, many visitors enjoy kayaking around the archipelago. On a kayak, visitors can go to little villages, explore the wetlands and travel freely from island to island. It is a peaceful activity and a great way to spend the afternoon.
Historic Feel
Additionally, many visitors love Chiloé is because of the island's historic atmosphere and old fashion charm. The Chilote islanders steer towards tradition, keeping many of their homes and buildings in the original, unique style. You can see and learn about these old fashion buildings when you come to Chiloé.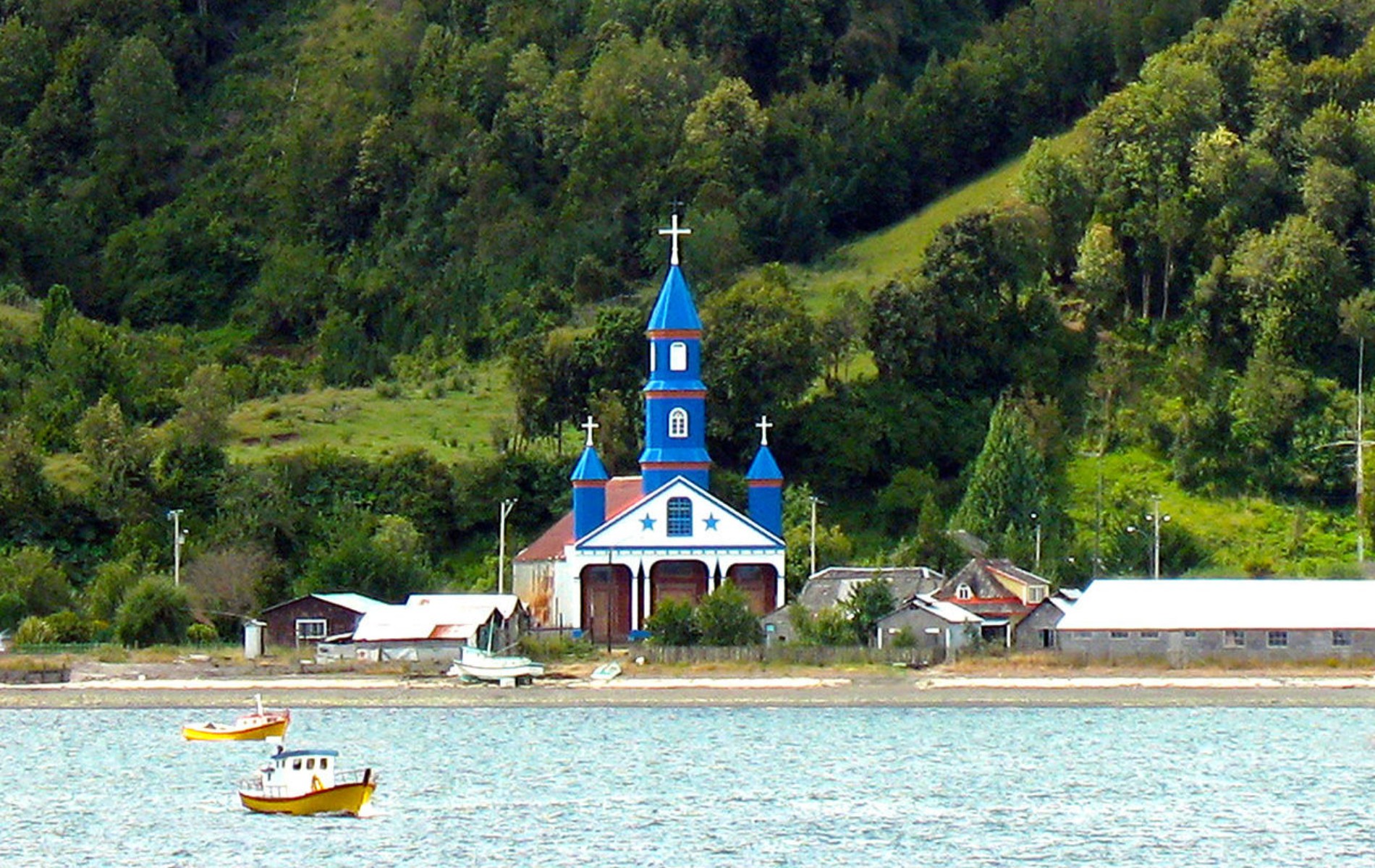 Go Church Hopping:
Back in the 17th century, the Spanish Jesuits came to the Chiloé archipelago. On the islands, they started to build churches which drew inspiration from both indigenous and Spanish architectural style. At least 70 churches were built using unique architectural and design techniques. Today, 16 of these churches are UNESCO World Heritage sights and serve as some of the top tourist attractions in Chiloé.
In Castro, Chiloé's capital city, the most famous church is the Church of San Francisco. It sits in the center of town and is easily spotted from a far due to its bright yellow and purple colors. The church takes a more Neo-Gothic style, and is without a doubt one of the prettiest churches on the island.
Additionally, visitors like to check out the Church of Santa Maria de Loreto, which is one of the oldest churches and Church of Quinchao, which is one of the largest. There are many different churches you can visit and each one has its own special qualities.
Unique Culture
Chiloé's culture is so interesting because it differs from the rest of the country. To get a true feel of the islands, make sure you take the time to learn the culture.
Admire the Colorful Palafitos:
When you think of Chiloé, the first image that often comes to mind is a rainbow array of small wooden buildings on stilts. These buildings are called palafitos, and in Chiloé, there are a lot of them. Inside the palafitos are restaurants, people's homes and boutique hotels. These buildings are both visually pleasing and functional for a community that lives alongside the water.
There are a few viewpoints where you can admire at these colorful buildings from afar. Additionally, you can rent a kayak and paddle right next to them. Locals will smile and wave as you paddle towards the buildings, showing off the true, friendly spirit of Chiloé.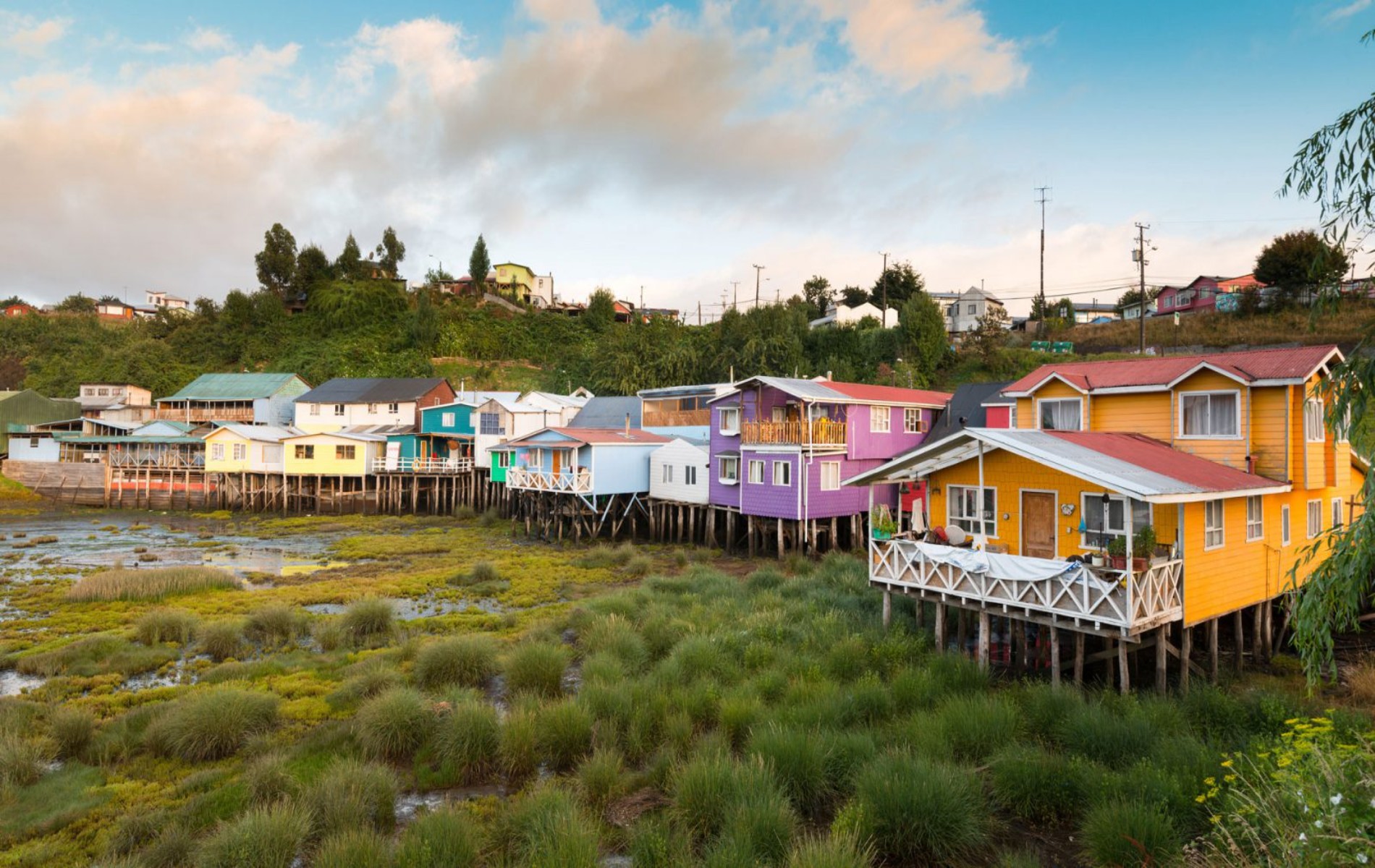 Wear Traditional Clothing:
The Southern half of Chile is known for having cold, windy and even unpredictable weather, especially during the winter months. To keep warm during winter days, Chilotes wear clothing that is made from wool. Visitors can purchase handmade hats, socks, ponchos at small, local markets, known as "ferias." These items are useful while traveling on the island, and serve as a great souvenir or gift to bring home.
Additionally, if you come to Chiloé during the September independence holidays, you can see the traditional outfit of a Chilote at one of the many festivals and parties on the islands. Males dress in wool hats and high socks, and they use a collared shirt and a woven vest . The women dress in a black skirt, white collared shirt and a black bandana in their hair.
Try Foods Native to the Island:
Although Chilotes enjoy traditional Chilean food from the mainland, they also have a special cuisine of their own.
For the main meal, you must try the most famous dish of Chiloé  — curanto. This dish consists of various shellfish, potatoes and meat, all cooked together in a hole in the ground. The meal is filling, and perfect for meat and seafood lovers. Additionally, a potato pancake called Milcao can be enjoyed on the side. This snack is unique because it is cooked together with both raw and mashed potato, which is then either fried or baked.
After a hearty meal, leave room for dessert. In Chiloé , you can try an apple empanada, a sweet twist on the traditional empanada. This snack resembles a small apple pie and is a great way to finish a meal.