When it comes to visiting Chile, it's hard to know where to start. With so many different things to do and places to see, it can be hard to plan a trip that fits in all the highlights of a specific region or area, like the central valleys. Home to the capital city of Santiago, the Andean Cordillera mountains, vineyards, and miles of scenic oceanfront and port towns, just trying to pack all that into a short trip can be difficult. But there is an easy way to see and experience all the best activities and sights in just one week!. Our 7 Day Ski Portillo, Santiago, and Valparaiso tour hits all the highlights without feeling overwhelming or rushed, giving you a chance to truly get to know central Chile. Here's how we do it!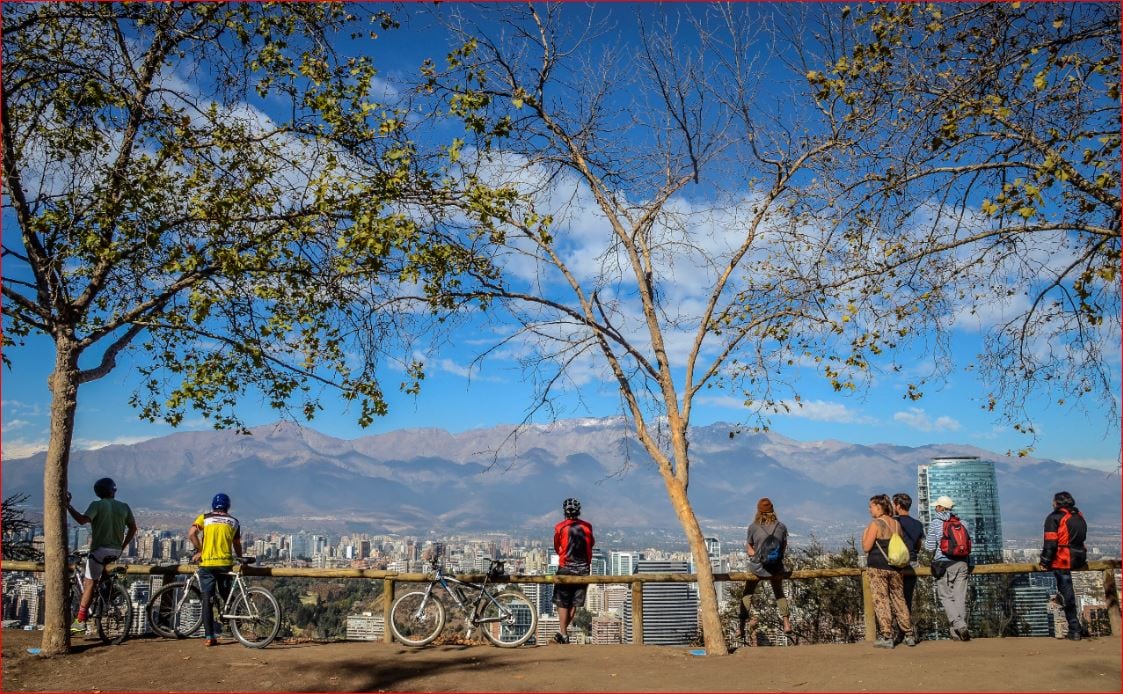 Start by exploring the historic barrios and modern marvels of Santiago – Founded in 1541 by Spanish conquistador Pedro de Valdivia, Santiago is one of the most historic cities in South America, and in recent years has turned into a booming center for IT and technology innovation, art, gastronomy, culture, nightlife, and shopping. To really get to know Santiago, start by exploring the center of the city, where the La Moneda Presidential Palace, Plaza de Armas, and National Cathedrals are located and where you can see classic examples of Santiago architecture and learn about the foundations of the city. Santiago is a great city for walking, so after spending time in the city center, branch outward to other neighborhoods like the bohemian Bellavista, home to street art, quirky cafes, and Pablo Neruda's Santiago home; or Lastarria, with its European-inspired buildings, art galleries, and fine dining. Every neighborhood reveals something different about the city's character, from the business district Las Condes (also known as "Sanhattan") to the artsy vibes of Bellavista or Barrio Italia. Then, stop for a bite of lunch at the Central and La Vega markets with their wealth of fresh seafood and produce, and afterward take a funicular up San Cristobal Hill to see the city from above, as well as get a better view of the Andean Cordillera. If you want to go even higher, head to the Gran Torre, the tallest building in South America, and take the elevator to the top floors for jaw dropping views.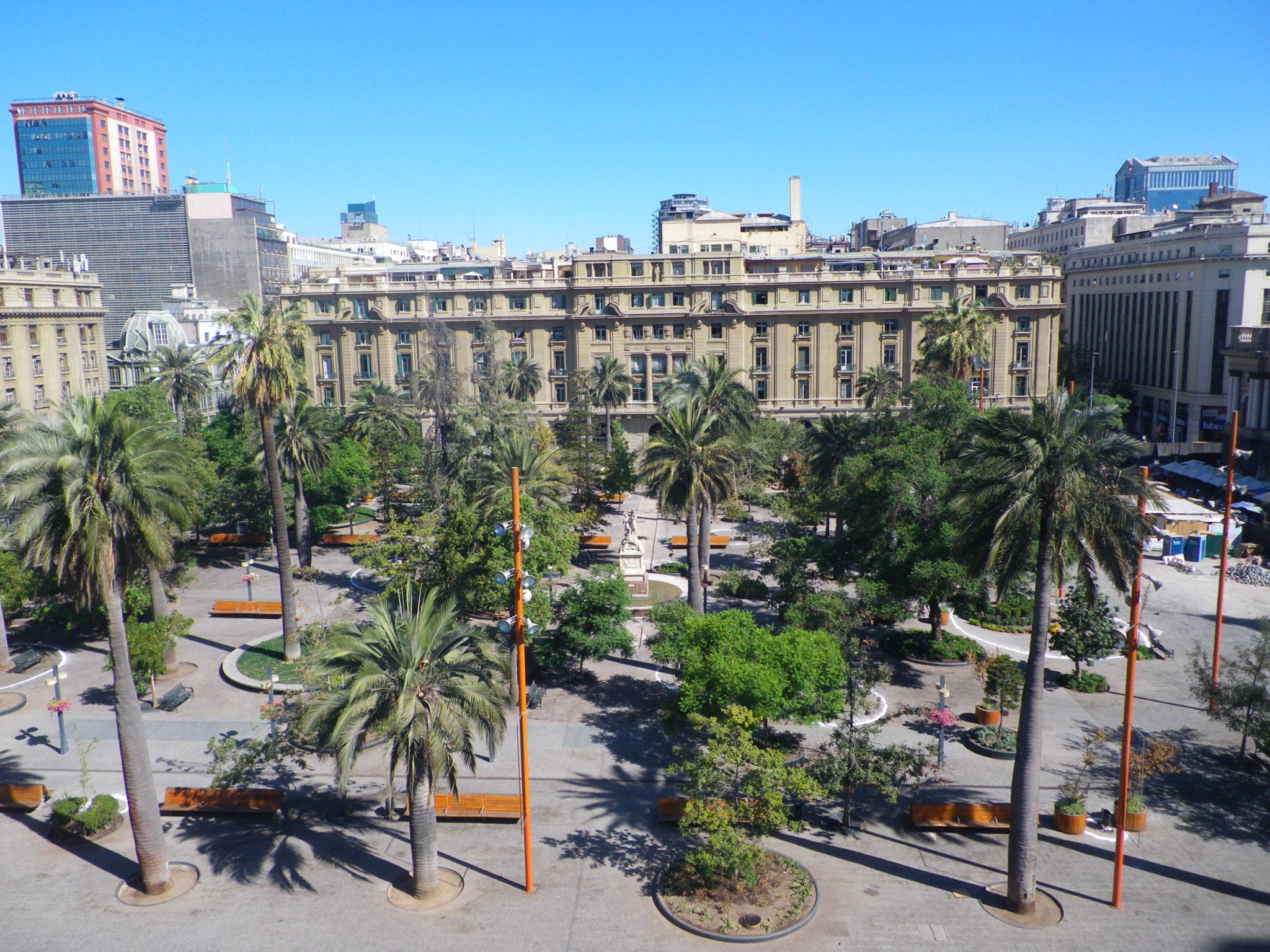 Then head out of town to go wine tasting at one of central Chile's top organic vineyards – Now that you've gotten to know the capital of Chile, it's time to see what else the central valleys have to offer. Santiago is located roughly an hour and a half from the coast, and en route to the Pacific Ocean, the road passes through the beautiful Casablanca Valley, home to some of Chile's most prestigious and high-end wineries. Chile is famous for its dark reds like Cabernet Sauvignon, crisp whites like Sauvignon Blancs, and blends, and most vineyards allow you to drop by for tours to see the grounds, learn about the process, and taste their different varietals. One must-visit vineyard in the Casablanca Valley is Emiliana, an organic vineyard that foregoes the use of pesticides, plants, and harvests by the biodynamic calendar, and uses animals like chickens to get rid of pests and provide manure for fertilizer. After touring the vineyard and learning all about the amazing ways the vineyard operates sustainably and in harmony with nature, you'll be able to have tastings of the vineyard's best wines.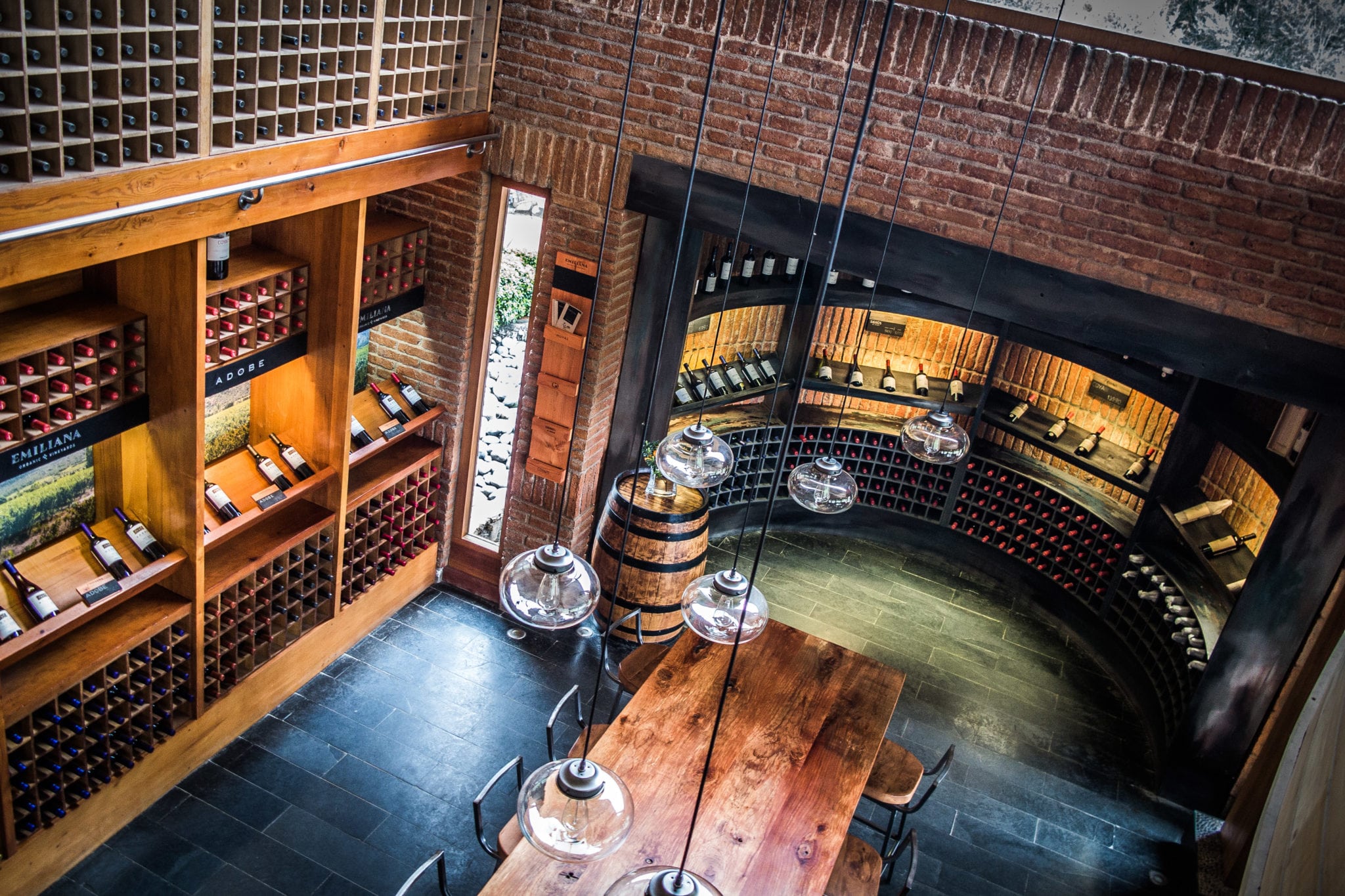 Spend a day getting to know the quirky port city of Valparaiso – Then, after the wine tour and tasting, drive just a bit further to reach the Pacific Ocean and the city of Valparaiso. Designated a UNESCO World Heritage Site, Valparaiso is affectionately known as the San Francisco of South America or the Jewel of the Pacific because of its vibrant street art, colorfully painted houses, rolling coastal hills, steep stairways, and fascinating history as one of South America's most important ports. Hop on a trolleybus streetcar to see the historic port neighborhood and other landmarks like the Turri Clock and Plaza Victoria before getting on a funicular to see what Valpo's famous hills look like. The most popular ones to visit are Cerro Alegre and Cerro Concepcion, as they feature the best street art and murals, some of the best-preserved examples of classic Valparaiso houses, which are covered with corrugated iron that's been painted bright colors, stunning views of the ocean and the other hills of the city, and endless stairways and alleys down which you can find stores, art galleries, cafes, restaurants, and so much more. Then, be sure to finish the day with a meal of fresh seafood at a local restaurant!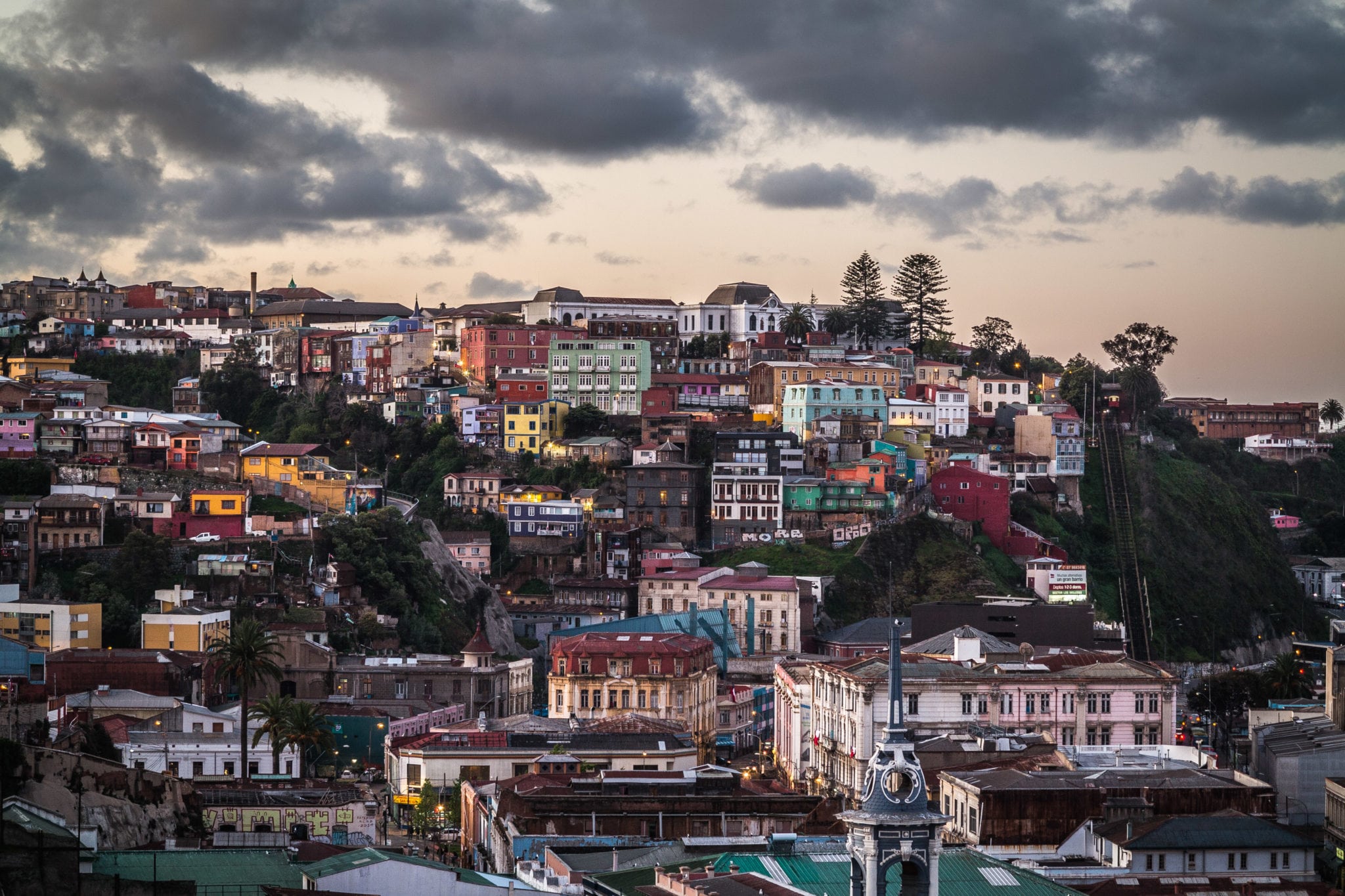 Finish with a few days skiing in the Andes mountains – Now that you've gotten to know the cultural and culinary treasures of the central valleys, it's time to experience some of the adrenaline-pumping action to be found in the Andes mountains just outside of Santiago. There are several top ski resorts that can be reached within an hour or so from the capital, but one of the best is Ski Portillo. Perched on the edge of a high-altitude lake and surrounded by towering peaks, Portillo is world-renowned for its downhill skiing, with 35 runs, 14 lifts, off-and-groomed pistes, hills ranging in difficulty from beginner to advanced, ski-in-ski-out, and plenty of other activities and services to keep you occupied when you're not hitting the slopes like spa packages, heated outdoor pool, jacuzzis, saunas, yoga, gym, entertainment center, restaurant, and more. You can even go heli-skiing! With ski rental options and classes available, Portillo has everything you need to spend a few days enjoying the fresh powder and spending hours skiing down the Andes, before retiring for apres-ski drinks and food in the cozy lodge.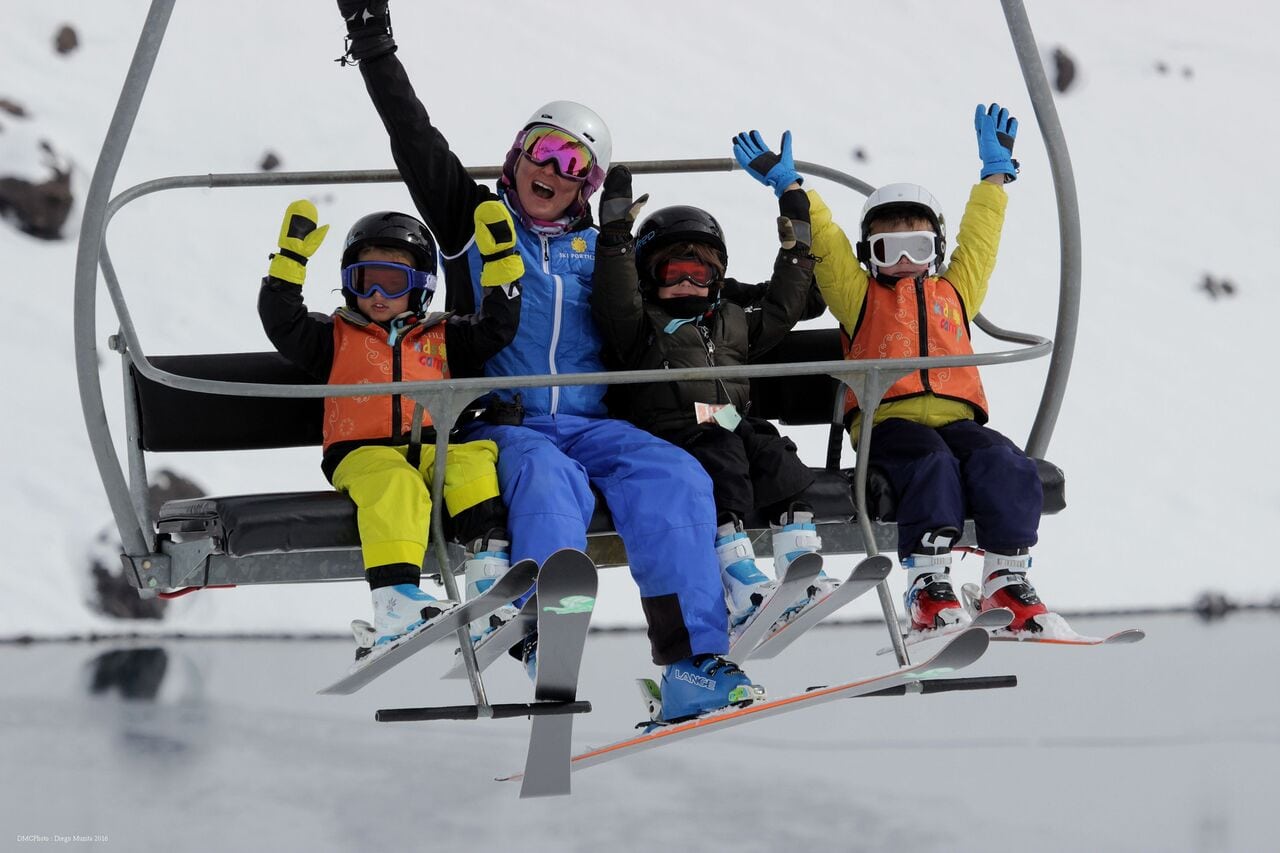 So with exploring Santiago, going wine tasting, visiting Valparaiso, and then skiing in the Andes, you've now seen and experienced the best of central Chile in just a week! Learn more about our 7 Day Ski Portillo, Santiago, and Valparaiso tour here!