Chile is a great destination for family holidays. Not only is it one of the safest countries in South America, but it's also packed full of new experiences for all the family. From opportunities to learn about different cultures to action-packed activities and wildlife spotting, there's something here for everyone.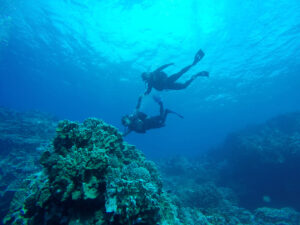 Easter Island
One of our favorite family destinations in Chile is Easter Island. Immerse your family in the unique culture of the world's most remote inhabited island as you explore its natural beauty and captivating myths and legends. Discover the crystal clear waters as you take a snorkeling tour in the shallows – with a little luck you could even spot a sea turtle! Head above the surface and take a boat ride around the island or take part in a body paint class on the shore to learn more about the practice from a local artist. Chill out together at the end of the day on the beach or at the hotel's pool, or explore some of the island's delicious food at a local restaurant!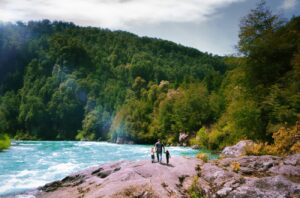 Patagonia
Patagonia is synonymous with adventure and it can be great for children. While we wouldn't recommend some of the more difficult hikes for younger children, there is a lot more to Patagonia than the Torres del Paine circuits. Why not enjoy a wildlife safari to spot some guanacos, pumas, and birds of prey or take a tour to the coast to see the penguins? Alternatively, you could try out life on a Patagonian ranch for a day, learning about its history, how to shear a sheep, and enjoying the landscape on horseback to experience the true Patagonian lifestyle.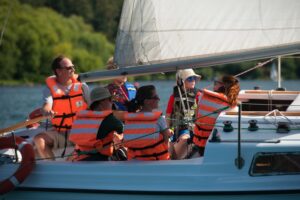 Lake District
Chile's Lake District is another amazing place for families to visit. It's great for outdoor adventures for the family. Although it's a little tamer than its southern neighbor, exploring its beautiful national parks, glistening lakes, and spectacular volcanoes is equally as astounding. Take a nature walk through the ancient forests and see if you can spot some of the fascinating wildlife – keep an eye out for the beautiful Magellanic woodpecker's bright red head! If you want to see more animals, head to the penguin reserve at Chiloé or to the fjords to see if you can spot some dolphins! Learn more about the local cultures here too by spending time with a local indigenous community to learn about their ancient practices and share some traditional food or head to one of the breweries established by German immigrants. 
Skiing
Whether you're a family of skiers or the young ones are just starting out, where better to go out than the Andes? Try the slopes of one of the best ski resorts in Latin America and learn all the skills with some ski and snowboard lessons at a top-rated ski school. Finish the day with apres activities including indoor sports, kids theater, swimming, and a pisco sour for the adults!