Easter Island, or Rapa Nui by its indigenous name, is a bucket list destination and one of the places that you have to visit. You can feel its magic and mystique as you explore its luscious landscapes and cultural wonders. To say the island is remote is an understatement. Lying in the middle of the Pacific Ocean, some 2,200 miles (3,540 km) off the coast of Chile, you need to take a five hour flight to get here. But you'll land in a subtropical paradise of green rolling hills, clear blue sea, and an island shrouded in history and culture to explore. 

Although you can get a taste of the island in just a couple of days, it's worth spending a good amount of time here. In five or six days, you can see the island's highlights, immerse yourself in its culture, and discover some of its more hidden spots. 
Moai Statues
The Moai statues are what Easter Island is famous for, and you can't leave without admiring these impressive statues. Carved out of the island's native stone and miraculously carried to their resting places, these are the guardians of the island. Each one is different and has its own shape and personality. There are over a thousand of them across Rapa Nui, and almost as many ways to see them! That said, there are some important places you need to see if you want to understand the phenomenon of the Moai.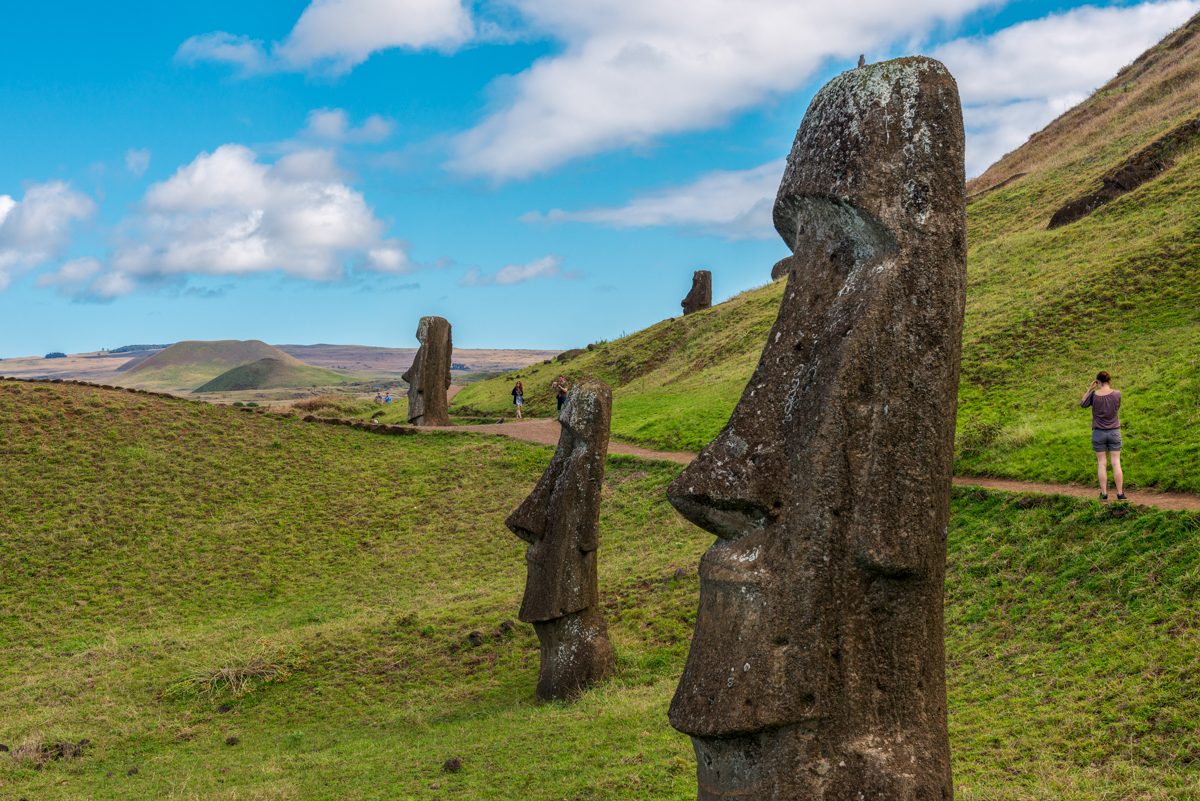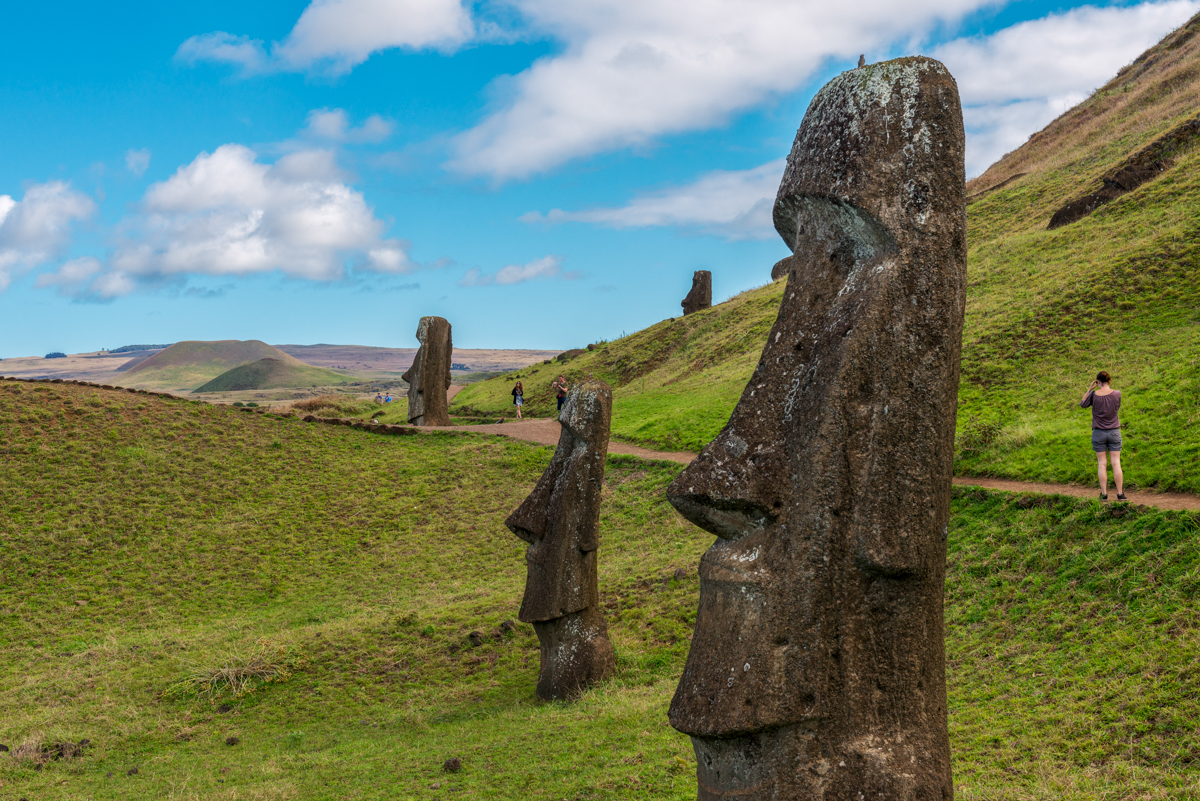 Rano Raraku ia one of the most popular sites on Easter Island, and rightfully so! The historical importance of this place is astounding. The volcanic stone from the quarry here made every Moai statue. 
Te Pito Kura is another important site you have to visit. It's home to the tallest Moai on the island – its ears alone measure 2 meters! Although the statue fell almost 200 years ago, it remains in place and is an impressive sight to see. While you're here, you can also visit the magnetic stone – a round stone which causes compasses to act strangely. The stone gives this part of the island its name, meaning 'Centre of the World.' According to legend, it was carried to the island by the first King and founder, Hotu Matu'a.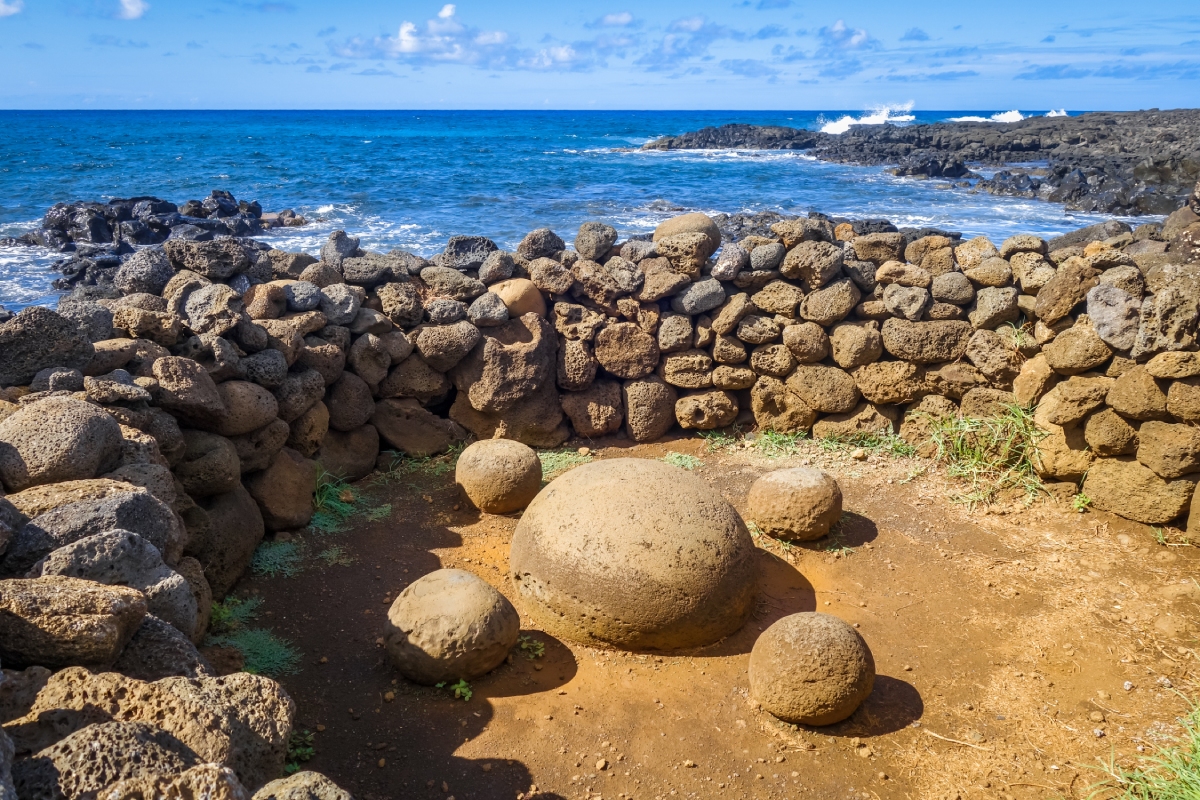 If you're looking for an iconic photo to take home with you, pay a visit to the Ahu Tangariki. This is the largest platform with some 15 statues. If you head here early in the morning to catch the sunrise, you'll be in for a truly magical experience. 
Exploring the culture and history
Since it was discovered by Polynesian travelers sometime between 800-1200 AD, the island has developed a fascinating history and unique culture. Venture to the hotspots of Rano Kau and Orongo to see where the famous birdman competitions used to take place. Tahai, a restored ancestral village, overlooks the island and can show you how locals used to live.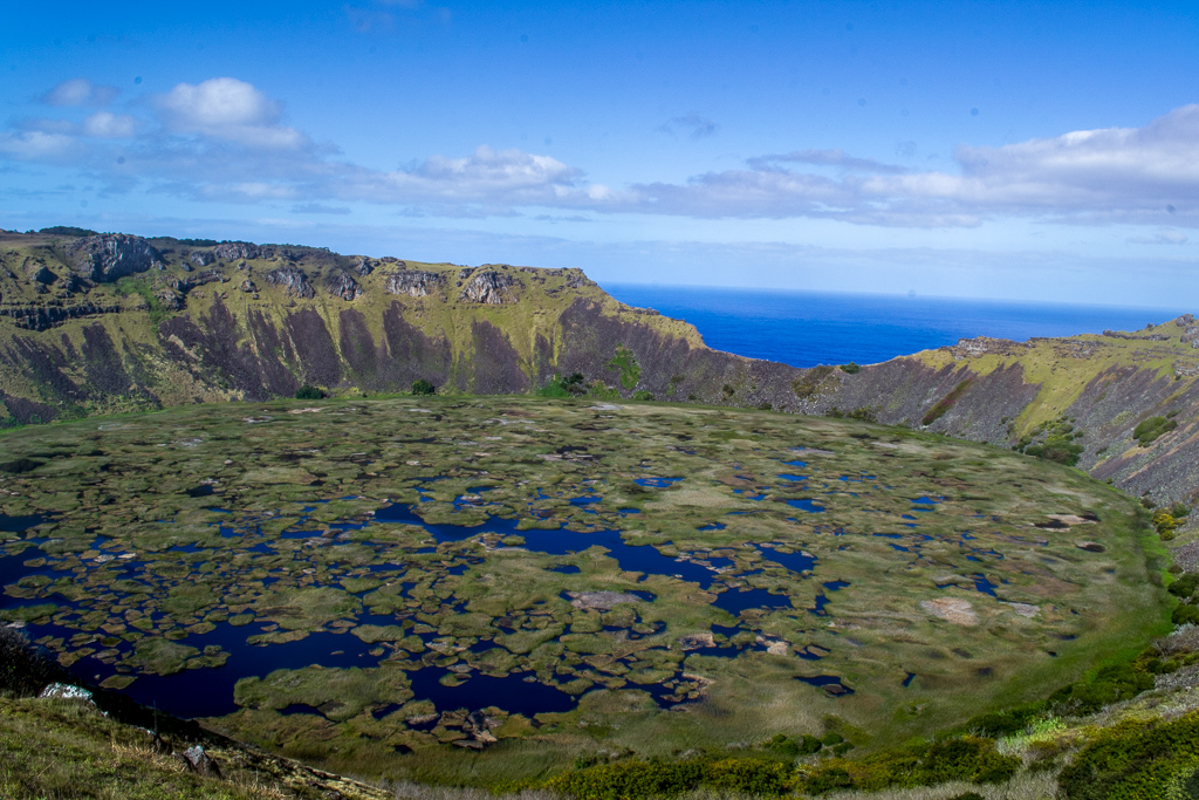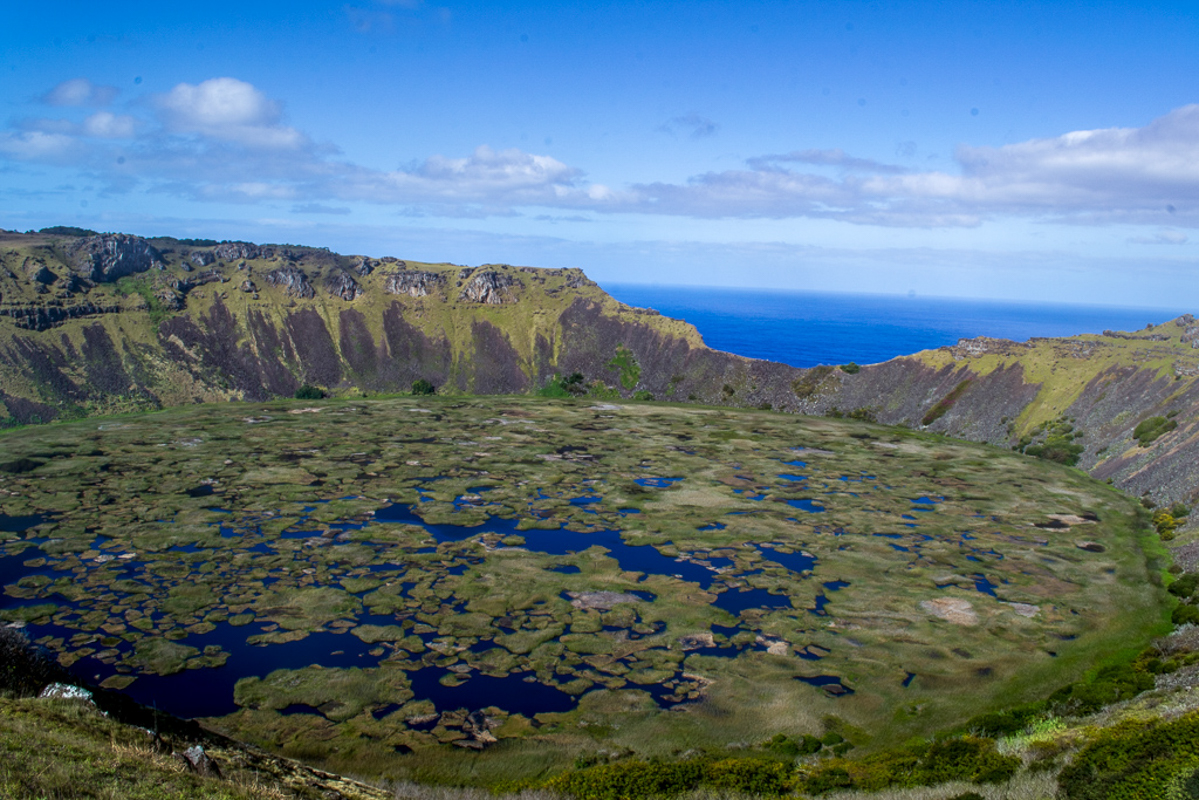 The great thing about Easter Island is the opportunities it offers for intimate cultural immersions. Spending an afternoon with a local artist to learn about the tradition of body painting, including making your own paint and optionally having a go yourself, or visiting a farm run by a local traditional family, you can feel like you really have experienced the island. Rather than just pass through fleetingly, spend a morning learning how to fish the traditional way and cook your catch on a fire pit as locals have done for hundreds of years. It's an incredibly unique and special experience that makes some great memories. 
The hidden corners
Okay, perhaps it's not a hidden corner, but Anakena beach is definitely worth a visit. If you're looking to chill out at the beach for a day, this is the only one on the island where you can swim. Relax on the white sands, dip your toes in the clear blue waters and try some beachside treats.
If you're looking for a bit more adventure in the sea, book onto a scuba diving tour near Hanga Roa. Suitable for beginners to advanced divers, dip below the surface to discover colorful coral reefs, magnificent fish, and maybe even a sea turtle!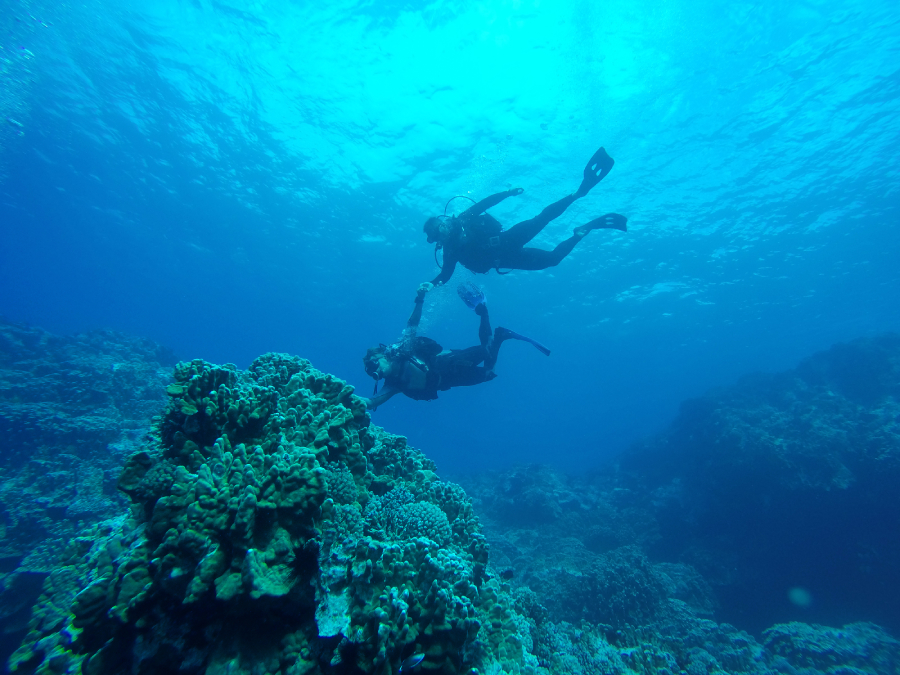 Easter Island may not be your first idea when you think of hiking in Chile, but it has some truly lovely routes to explore off the main tourist circuit. Try a spectacular hike along northern coast of the island or climb the island's second-highest summit, Poike volcano. You'll come across ancient villages, caves, carvings and moais that most travellers don't see! 

Talk to an Ecochile Travel Specialist about what you'd like to see and do in Easter Island and we'll create your perfect itinerary.