With its snow-capped peaks, crawling glaciers, and sweeping pampas grasslands, Patagonia is arguably the top adventure travel destination in the world right now. Visitors are drawn to popular national parks like Chile's Torres del Paine and Argentina's Los Glaciares to come face-to-face with some of Mother Nature's finest handiwork, and, like so many before them, fall into the spell of this timeless region at the bottom of the world. In addition to amazing landscapes, there's also the chance for encounters with native wildlife like pumas and guanacos, as well as opportunities to discover cultural legacies like the estancia sheep farms that gave birth to South America's version of the cowboy, the gaucho or baqueano.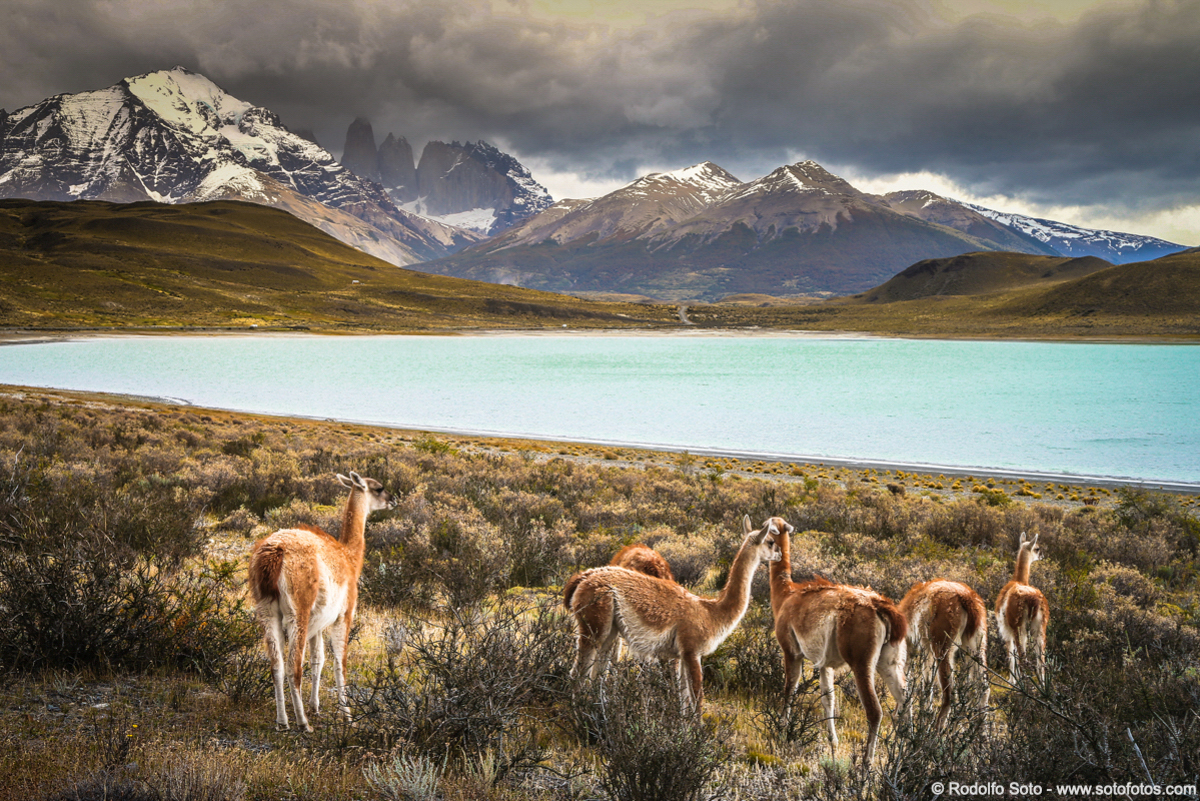 But not only is Patagonia a global leader in adventure travel; it's also a leader in sustainable, conservation-minded tourism. This growing reputation is largely thanks to a recently-launched initiative that was decades in the making: the Route of Parks of Patagonia. 
What is the Route of Parks of Patagonia?
As the name suggests, the Route of Parks of Patagonia — or, in Spanish, La Ruta de los Parques de la  Patagonia — is a literal route or network that connects 17 national parks in Chilean Patagonia, stretching 1,700 miles and protecting some 28 million acres of land. The route starts in northern Patagonia on the edge of the Lakes District and extends down through the Aysén and Magallanes regions, finishing in Tierra del Fuego. Along the way, it offers access to a wealth of landscapes from temperate rainforests and coastline to mountains and grasslands. Visitors can drive, hike, cycle, and boat within the individual parks, as well as follow roads and ferry routes along the entire route to discover some of Patagonia's most precious natural and cultural gems.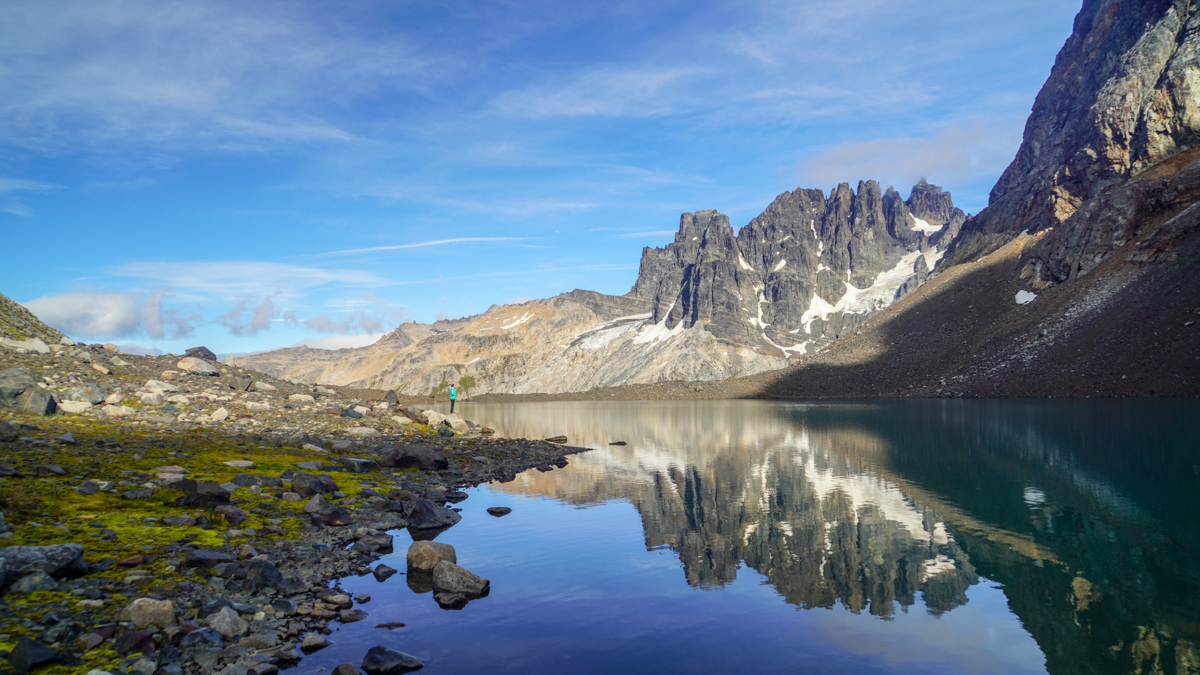 Launched in late 2018, the mission of this new route is not only to protect these pristine wildernesses for current and future generations, but also to involve local communities in their preservation and maintenance. The project aims to create jobs and promote regional economies centered around conservation and sustainable tourism instead of ecologically-destructive ranching, mining, or logging industries.

The route encompasses preexisting national parks like Torres del Paine, Queulat, and Cerro Castillo. However, it was the creation of a handful of new national parks that made the launch of this epic network hit major headlines around the world. This was possible thanks to the Chilean government being gifted an unprecedented million acres of private land for the specific purpose of creating new protected lands and rewilding environments that were previously used for commercial interests. And that historic land gift came from two people: Doug and Kris Tompkins.
Creating the Route of Parks
The origins of the Route of Parks starts way back in the early 1990s, when Esprit and The North Face founder Doug Tompkins first purchased land in southern Chile. He saw the potential for conservation and returning these ecologically-ravaged landscapes to their original splendor. After meeting and marrying his second wife Kris Tompkins, the former CEO of Patagonia, Inc., the duo made conservation their number one priority, founding Tompkins Conservation and working toward preserving the wild spaces of Chilean Patagonia. 

Over the decades, they bought up millions of acres of land throughout southern Chile, facing significant criticism and pushback from locals who were suspicious and wary of outsiders buying up huge tracts of real estate, viewing them as land-stealers undermining the livelihoods and natural patrimony of local communities. But their hard work, patience, and perseverance paid off, as gradually their true intentions — to support and aid towns and communities located near the parks by offering sustainable jobs and economic opportunities connected to the parks, as well as natural conservation — became apparent as they worked on a deal with the Chilean government to donate the land and establish the Route of Parks. 
Although the Tompkins have done conservation and rewilding work in many parks and protected areas, the heart of their efforts can be found in Patagonia National Park, located in the Aysén region. After first visiting the area's Chacabuco Valley in 1995, the Tompkins acquired this former ranching land in 2004 and set about the massive task of taking down guanaco fences, selling the livestock, eliminating non-native species, and restoring native flora and fauna to the area. The herculean effort paid off in this splendid national park, which is bound to become one of the most popular on the Route thanks to its southern beech forests, bright turquoise lakes and rivers, spectacular peaks, and grasslands populated by guanacos and pumas. Here, visitors see the Tompkins' vision in full realization, as not only has the landscape been restored, but local communities are involved in park operations, and tourism infrastructure has been created, including trails, camping areas, bathrooms, a museum, and a grand park lodge.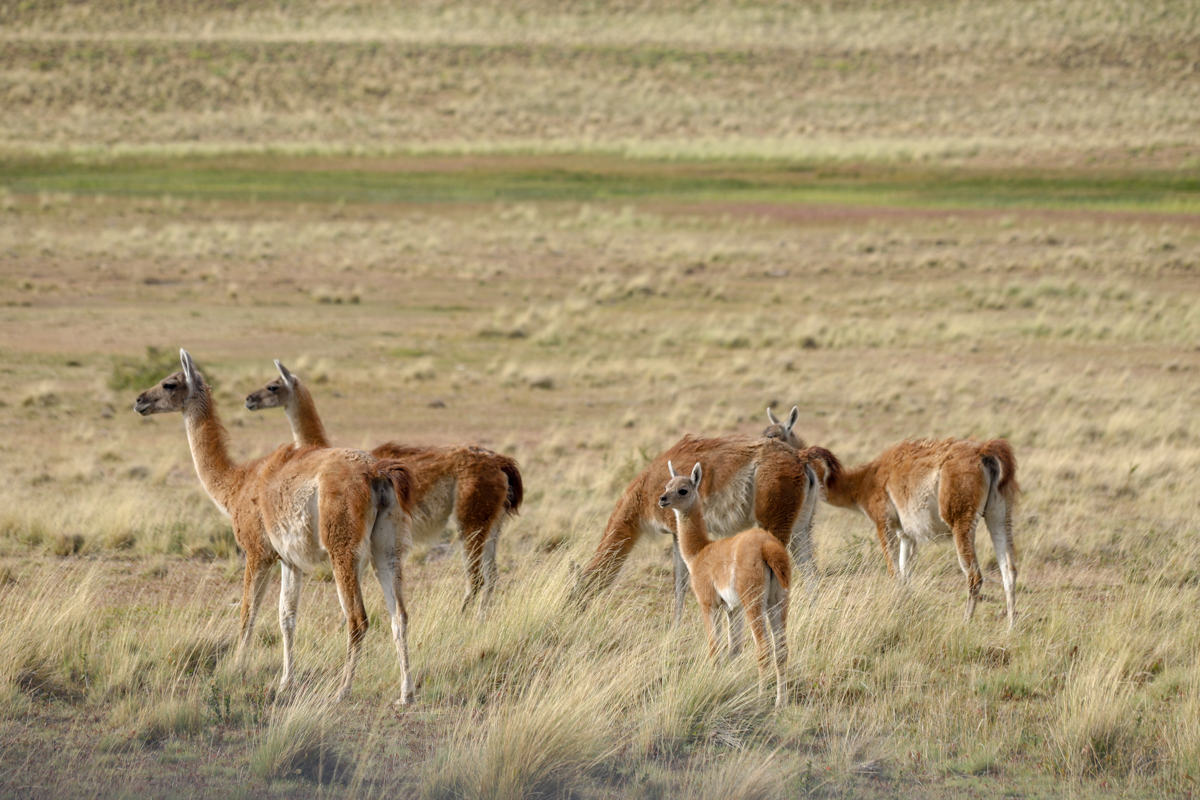 The million-acre land gift was finally made official in April 2019, marking the biggest donation of private land into public hands in history. The donation and the Chilean government's contribution of nearly 9 million acres for new national parks and protected areas meant that a total ten million acres was added to Chile's protected lands. Five brand-new national parks were established — Patagonia, Pumalín Douglas Tompkins, Melimoyu, Cerro Castillo, and Kawésqar — and the borders of three pre-existing parks were expanded: Corcovado, Hornopirén, and Isla Magdalena.
Sadly, Douglas never lived to see his vision fully come to fruition, as he sadly passed away in December 2015 from hypothermia due to a kayaking incident. Kris continues her conservation work with Patagonia National Park and the other parks on the Route, as well as Iberá National Park in neighboring Argentina.  Most recently in 2023, she has been working with the Chilean government to create the Cape Froward National Park at the southern tip of Chile.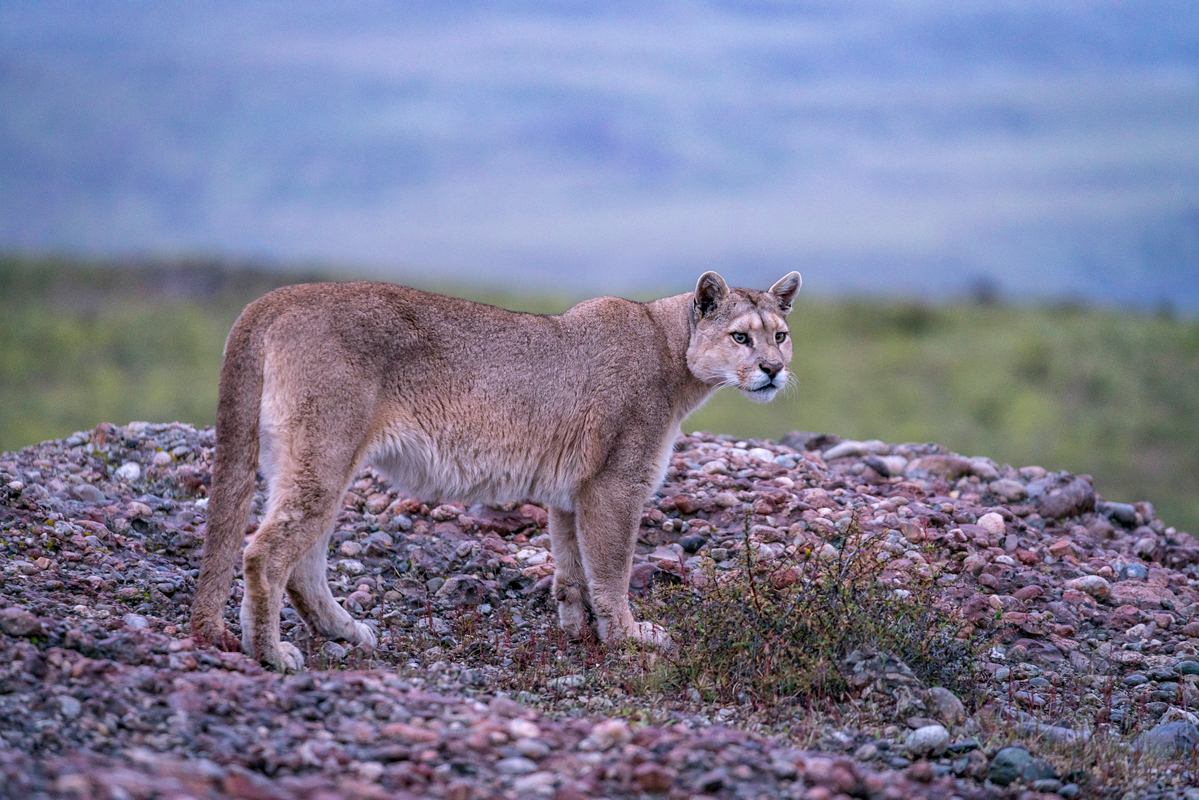 The return of the pumas
In addition to the restoration of landscapes and the long-term preservation of untouched wild areas, one of the major components of the Tompkins' rewilding vision is having native species like guanacos, huemul deer, and Darwin's rheas once again return to these lands. But their greatest success — and biggest obstacle — lies with pumas.
As their native prey like guanacos and huemul deer return to their natural habitats, pumas will follow. But for many ranchers, farmers, and locals throughout Patagonia, pumas are viewed as pests that kill livestock and create problems. The deeply-ingrained cultural dislike of pumas throughout the region has created an unfortunate opinion that they should be eliminated through hunting. Although hunting pumas was outlawed in 1980, the sentiment remains. So, in attempting to allow pumas to return to their former hunting grounds in these new parks, the Tompkins had to fight a secondary battle: that of working with locals to change their minds about pumas, as well as showing how conservation can be an economic benefit through sustainable tourism.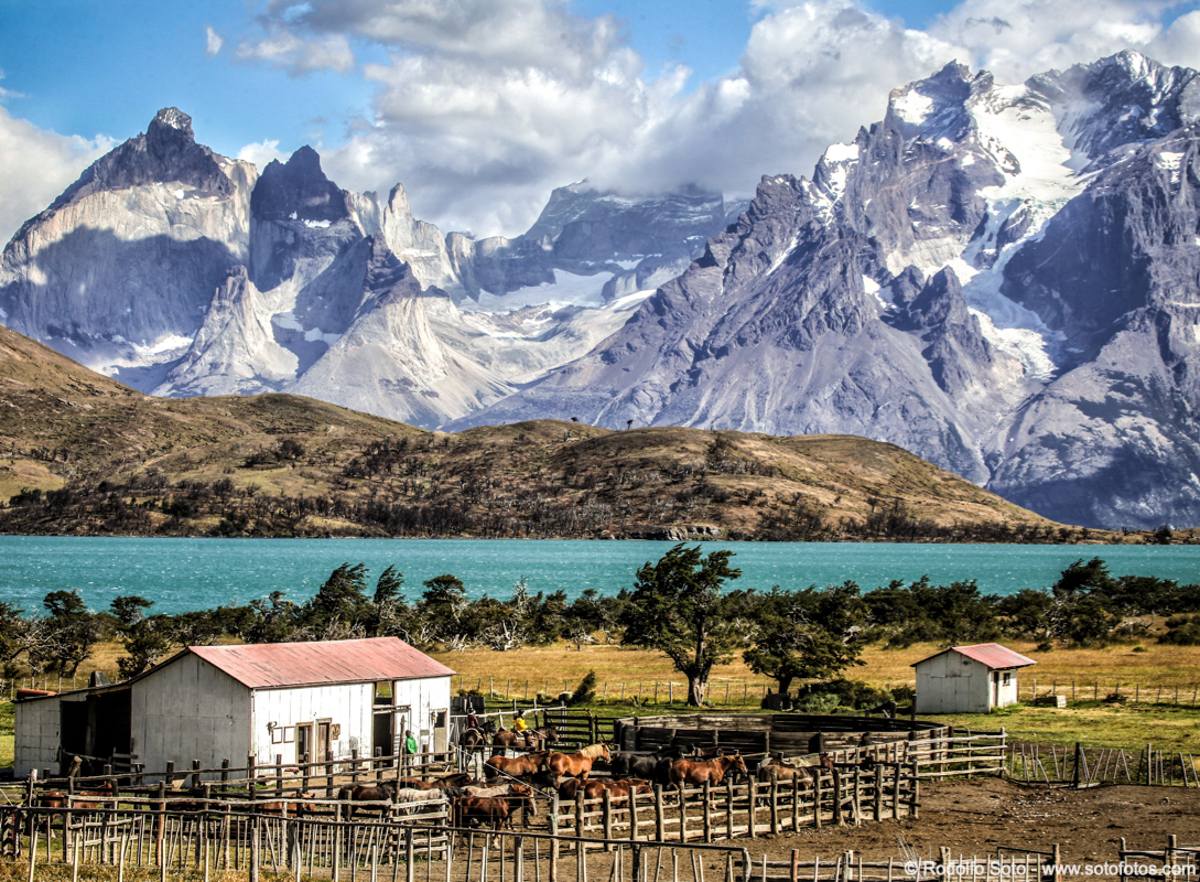 Although it's a long, slow process to undo generations of dislike or even outright hatred against these creatures, there are signs of success. "Leoneros" or hunters that were formerly tasked by ranchers with hunting down and killing pumas in order to protect livestock now help Tompkins Conservation and CONAF, Chile's national parks branch management branch, with tracking, tagging, and monitoring the species, allowing cultural traditions and livelihoods to live on but with a conservation-minded endgame. 
The growing trend of "puma-spotting tourism" also shows that there should be a vested interest in the continued preservation of the species for biodiversity, environmental, and economic reasons. Especially in Torres del Paine National Park, where there are an estimated 50 to 200 pumas, puma-tracking tours are wildly popular among visitors. After fires in certain sectors of the park pushed the guanaco population into the grasslands near many of the main roads and tourism infrastructure in the park, the pumas have followed, making it easy to see pumas while driving around. But for the best sightings, many visitors pay top dollar for tracking tours. Experienced local trackers use their skills to find pumas and  allow visitors to catch unprecedented glimpses of pumas engaging in natural activities like caring for their young or hunting. With tours enabling visitors to observe pumas in their natural habitat without disturbing them, wildlife tourism has become more and more popular, especially as photographers and filmmakers take advantage of this access to capture once-in-a-lifetime footage of these big cats. 
Getting up-close with Patagonia and its pumas in your own home
Although you have good odds of seeing a puma during a visit to Torres del Paine or elsewhere along the Route, one of the best ways to learn more about these astonishing creatures and their key place in the Patagonian ecosystem is by watching the work of renowned Chilean naturalist and wildlife filmmaker Rene Araneda, who has worked with Tompkins Conservation in the past, bringing the wonders of Chilean Patagonia's wildlife to TV screens around the country and world.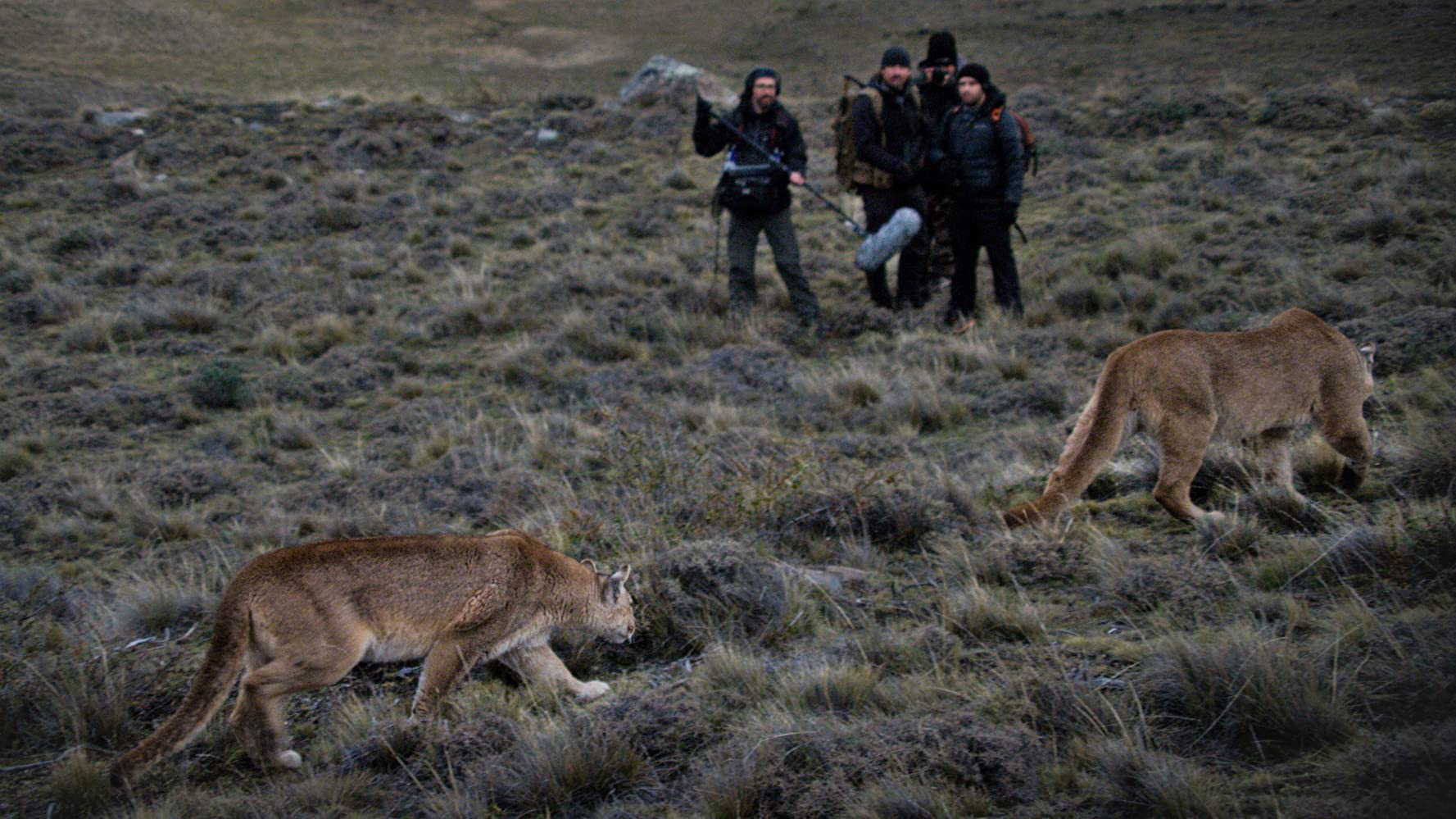 Capturing the wild landscapes and native flora and fauna of Patagonia for TV shows like Animal Planet's Wild Expectations and CHV's Wild Chile, Araneda has also devoted much of his career to documenting the pumas of Patagonia, including with the recent documentary Into The Puma Triangle. Working with American wildlife filmmaker, Casey Anderson, the team of this Smithsonian Channel wildlife documentary was able to capture never-before-seen behaviors from pumas in Torres del Paine, most incredibly observing pumas — who are normally solitary creatures — living as a pack or "pride" similar to those lived in by lions. 
Offering intimate glimpses into the lives of these elusive cats, filmmakers like Araneda help educate the public about them, combating prejudice and misinformation and showing how humans and nature can live side by side harmoniously together.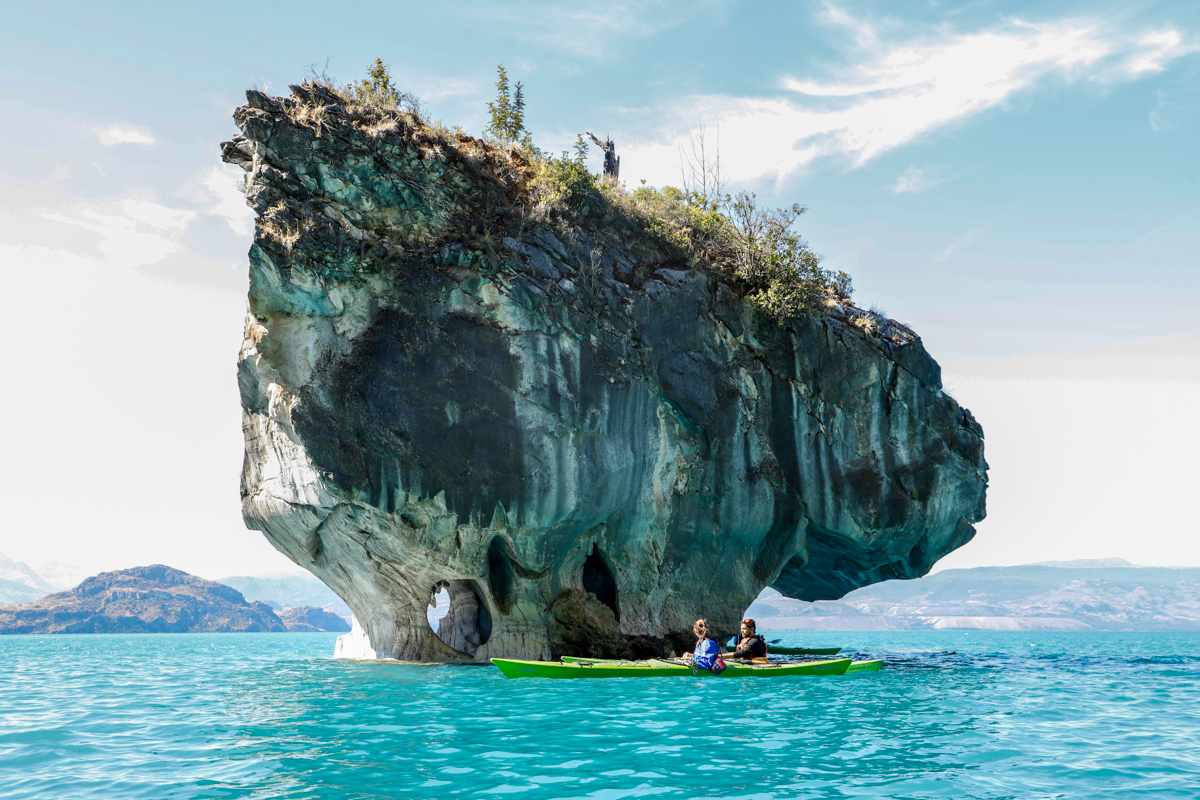 How to plan your Route of Parks adventure
If you feel like the Route of Parks is calling your name, now's the time to learn more and start planning your trip! To learn more about the parks, you can visit the official Route of Parks website here. And if you need help planning a trip, check out our Route of Parks itineraries – Classic and Patagonia –  that will take you to many of the highlights along the Route, including Aysén, Patagonia National Park and Torres del Paine. Hit the links below for more information and, if you have any questions, you can reach out to one of our expert trip planners.