You're almost ready for your big trip to Patagonia. Plane tickets are bought, passport is ready and you have an agenda full of exciting, adventure-packed activities. The last thing to do is pack— and it can be tough to narrow down exactly what you'll need. To make it easier, we've put together a guide of basic things to bring to Patagonia.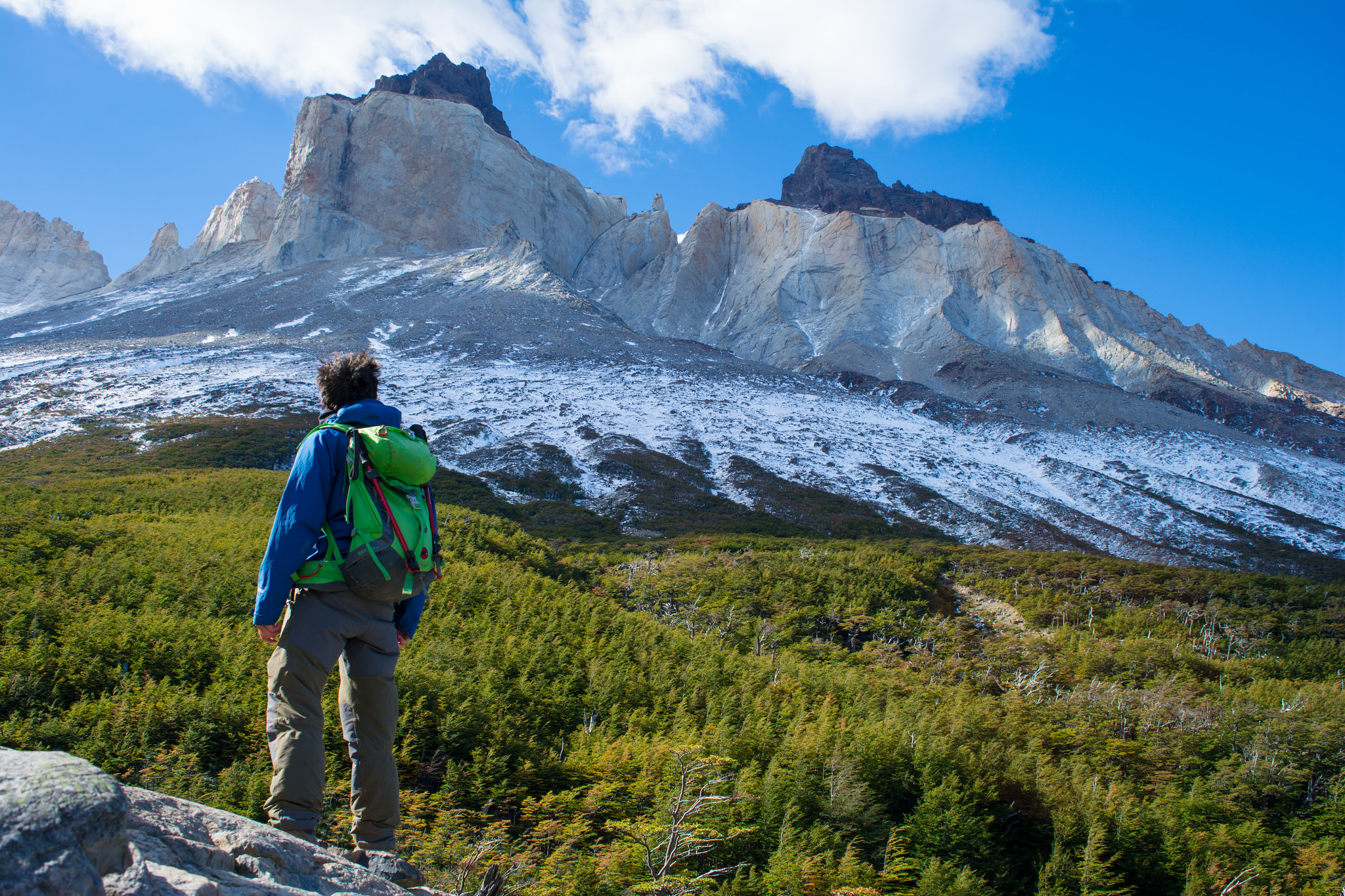 1. Outdoor Gear
If you are heading to Patagonia, there is a good chance you will take part in some outdoor adventure activities. To enjoy your time outside safely, you need to bring some basic items.
Trekking Boots – Invest in a pair of proper trekking boots. Wearing gym sneakers to hike is dangerous and will most likely ruin your shoes. Boots that are built for trekking are durable for various weather conditions and have good grips to help you avoid falling on slippery terrain. Pick a boot that is comfortable for you. High ankle boots typically provide extra ankle support and may keep mud, rocks or sticks from getting inside. We recommend buying a half or one size bigger than usual as you will wear thick socks to hike. Additionally, try out the shoes before coming to avoid blisters or pain while trekking.
Hiking Poles – Along with a good pair of boots, hiking poles can really help keep your balance so you don't fall or get hurt. Choose your poles by standing straight and bending your arm at a 90 degree angle. Your poles should be to the level of your wrist.
Camping Equipment – Many travelers who come to Patagonia, take part in the famous, "W" or "O" hike in Torres del Paine national park. These hikes are multiple days long and require you to come prepared with equipment to camp. Don't forget a tent, thermal sleeping bag, hiking backpack and a portable stove.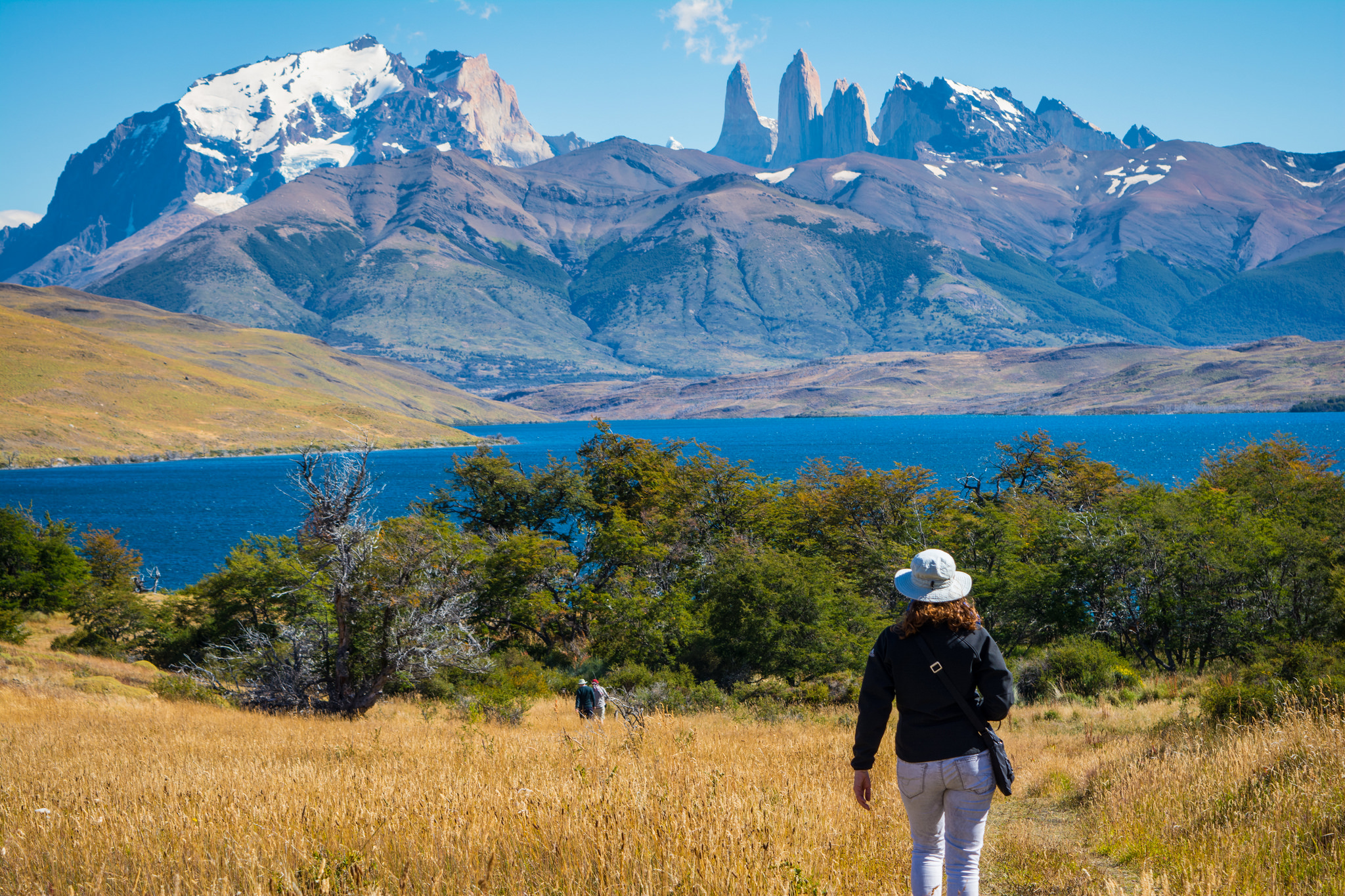 2. Warm Clothing
Patagonia lies on the end of the world, not far from Antartica. That means it gets cold! In Chile's summer months, you may be able to wear lighter clothes during the day. However, you'll need to bring some warmer clothes for nighttime. If you're there during the colder months, prepare for snow and icy temperatures during the day and night.
Lots of Layers – As the temperature can vary, multiple layers will help you stay comfortable. It's also a good way to dress for outdoor sports and adventure activities. We recommend bringing a variety of clothing. This includes: long-sleeved thermal shirts, thermal form-fitting pants, trekking pants, a wind breaker, thick socks, a polar fleece and a soft shell jacket. Waterproof clothing is ideal!
A Hat, Gloves and Scarf — To prepare for the cold, consider bringing a thick pair of waterproof gloves, a warm hat and a scarf. Additionally, a cap or sunhat for warmer temperatures is useful.
A Good Coat — Bring a comfortable coat on your trip. Pick something warm, waterproof and easy to move in.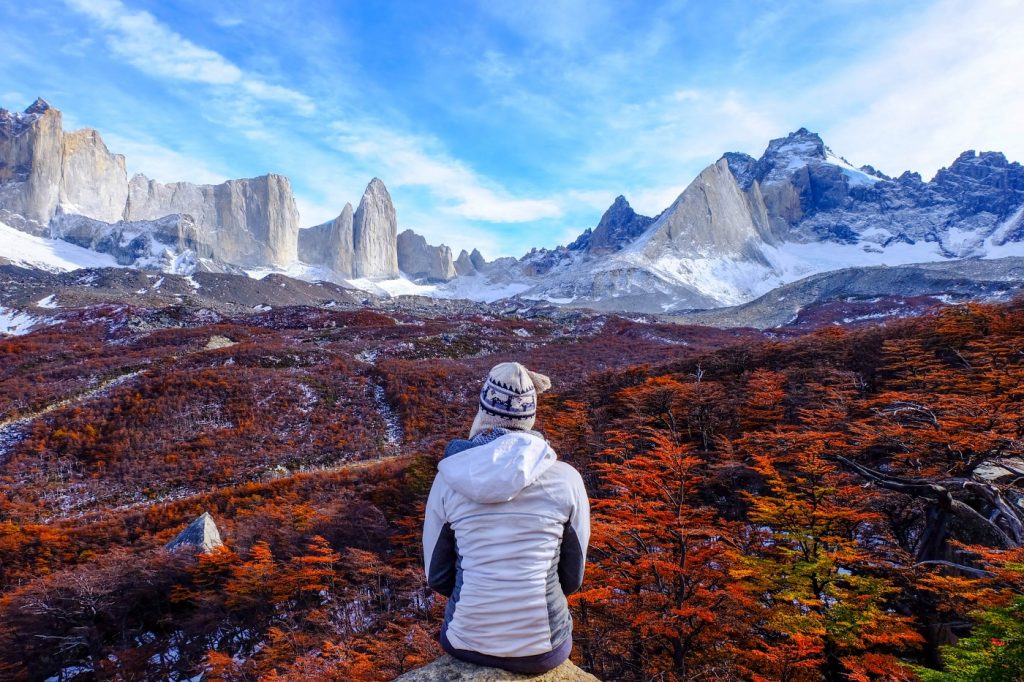 3. Travel Essentials
There's a few items essential for any traveler. These will make your trip more comfortable and enjoyable.
A Day Backpack — You will most likely go on different day trips and adventures, when you come to Patagonia. A day backpack is useful for these trips, helping you hold snacks, water, your wallet and anything else you may need.
A Sturdy Water Bottle — Of course you can always purchase bottled water when you get to Chile. But here at EcoChile, we like to be kind to our earth. Tap water is safe to drink in Chile, so bring your own water bottle when you travel. It is useful for adventure activities and is Eco-friendly.
Camera — This one is important! After all, you are coming to one of the most beautiful places on earth. Don't forget a camera to capture all your incredible memories.
Toiletries and a First Aid Kit — Come prepared with your lotion, toothpaste, soap, personal medications, etc. It's also not a bad idea to bring a small, personal first kit in case of emergencies.
Converters – The electrical plugs in Chile use 220 voltage. If your country uses a different type of outlet, make sure you bring a converter.
Money – Don't forget to change your currency into Chilean pesos. Many stores also accept the following credit cards: American Express, Visa, MasterCard and Diners Club.
Miscellaneous Items – A few other items that may be useful include: waterproof equipment for backpacks, sunscreen or lip protection and plastic bags to keep clothing dry.
A Strong Mind and Body – This last one isn't something you need to pack, but it is something important to note. All travelers coming to Patagonia should be both mentally and physically prepared. Prepare for high winds, rainfall and potentially strenuous treks and activities. If you are not used to hiking, we recommend doing cardio twice a week for about a month leading up to your trip.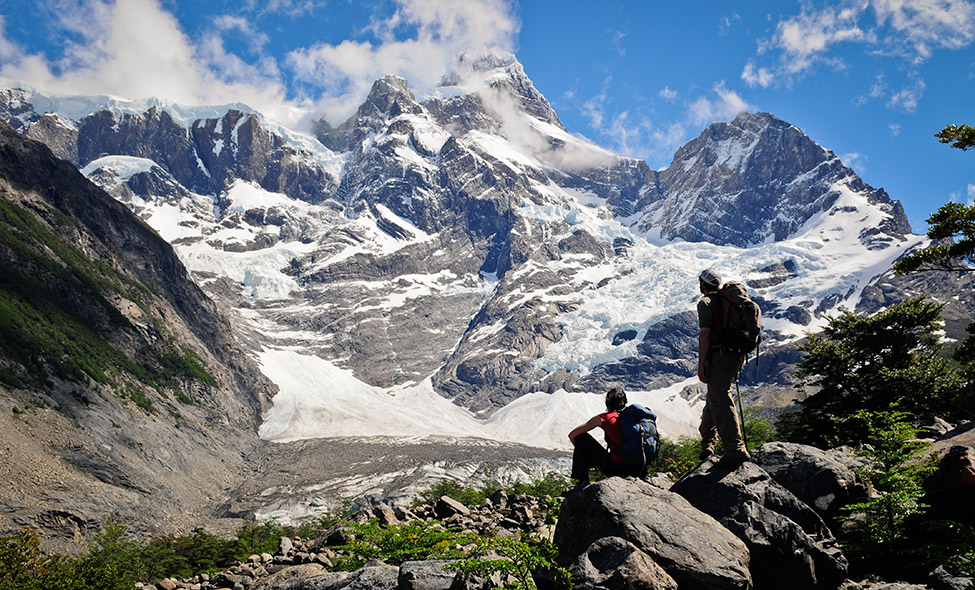 Now you are set for an exciting trip to beautiful Patagonia! If you have any questions or would like more detailed information, feel free to send us a message via email or our online messaging service. We are always happy to help in anyway we can.