"200km northeast of Punta Arenas, and on the border with Argentina, is the little-known Pali Aike National Park. Landscapes that blend an arid magellanic steppe, fields of volcanic rock, archaeological sites of ancient aboriginal peoples, and richly diverse fauna – pumas, rheas, and flamingos, to name but a few. These make Pali Aike a great tourist and cultural destination. "
It is below the towering Torres del Paine National Park, full of the vast majority of visitors to the Magallanes Region. Our destination is still undiscovered by the masses, its traces of the past still intact. In this remote corner of the planet, you can see how prehistorical Patagonian geological, natural and archaeological history come together in harmony.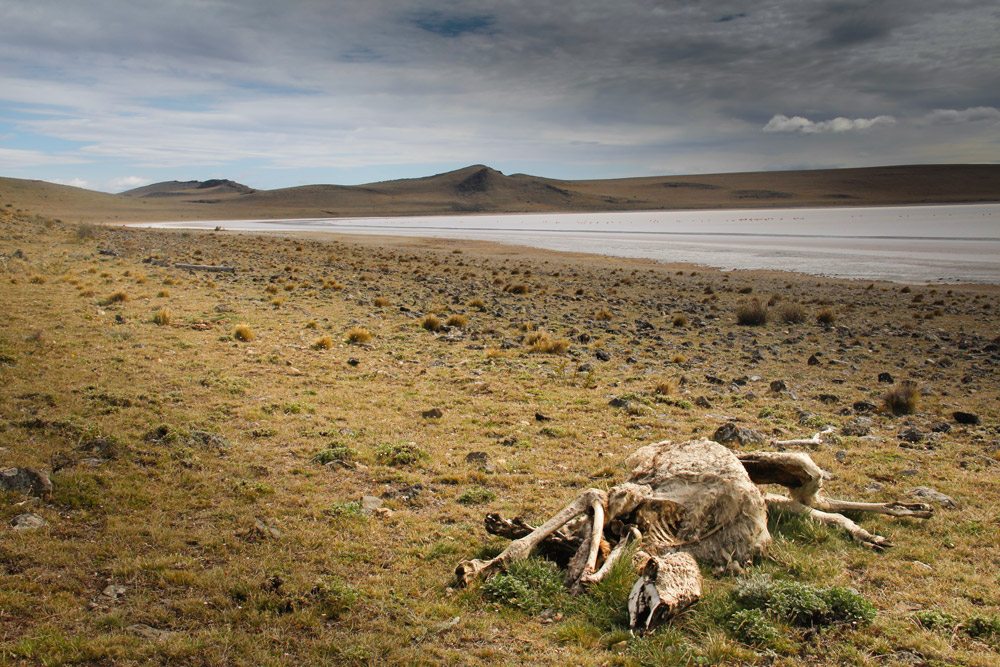 The puma is king in this territory. The caves formed by the park's rocks and craters are home to the predator. Guanacos, like llamas, abound throughout the magellanic steppe and are the puma's favorite food. In the park, we can find diverse panoramas – such as the beautiful Santa Ana Laguna, and the paths inviting you to observe a huge flamingo colony.
Aborigenes and Volcanos
Their namesake is the aborigines who inhabited the area thousands of years ago. The Aonikeks, also known as Tehuelches, were nomads who moved through Patagonia between the Santa Cruz River (Argentina) and the Strait of Magellan (Chile). They hunted guanacos, rheas and other animals that suited their dietary needs, and were constantly visiting the area that makes up the park today. They were drawn there by the great volcanic field of the region, reminiscent of a lunar landscape and completely different from the rest of the Patagonian landscape. Its odd geographical characteristics led the Aonikeks to believe that there were evil spirits there – so they called it Pali Aike (desolate place).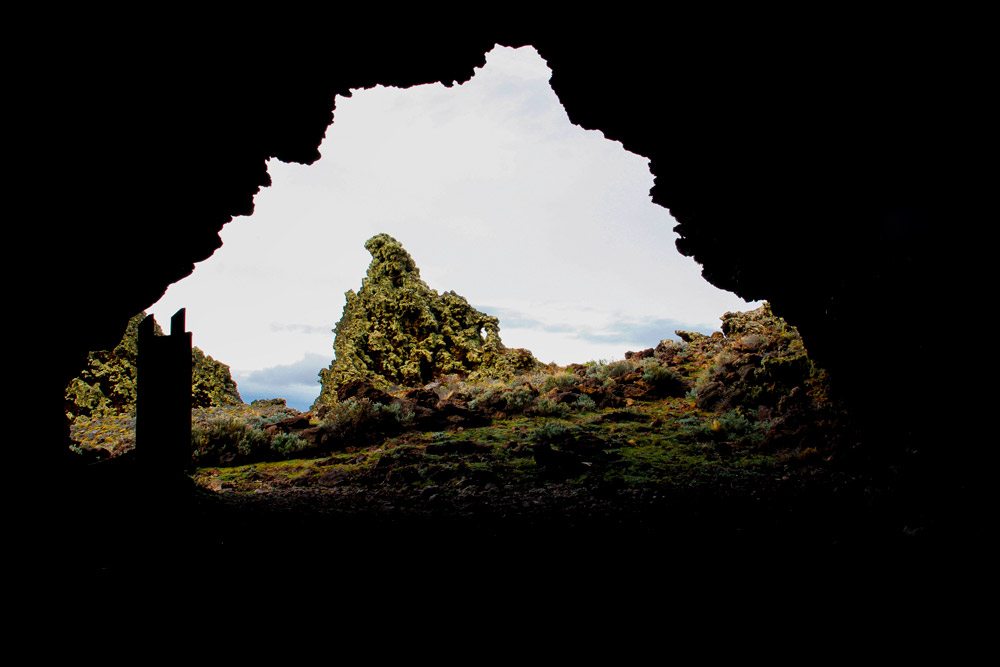 Here, it is also possible to see the caves used by the Aonikeks as shelter. Excavations on the archaelogical sites of Pali Aike Cave and Fell Cave have proven the existence of early humans in Patagonia. The discoveries – stoves, 'fishtail' stones and remains of extinct animals such as the milodon and the native American horse – and studies on them have enabled archaeologists to estimate that humans inhabited this area more than 8000 years.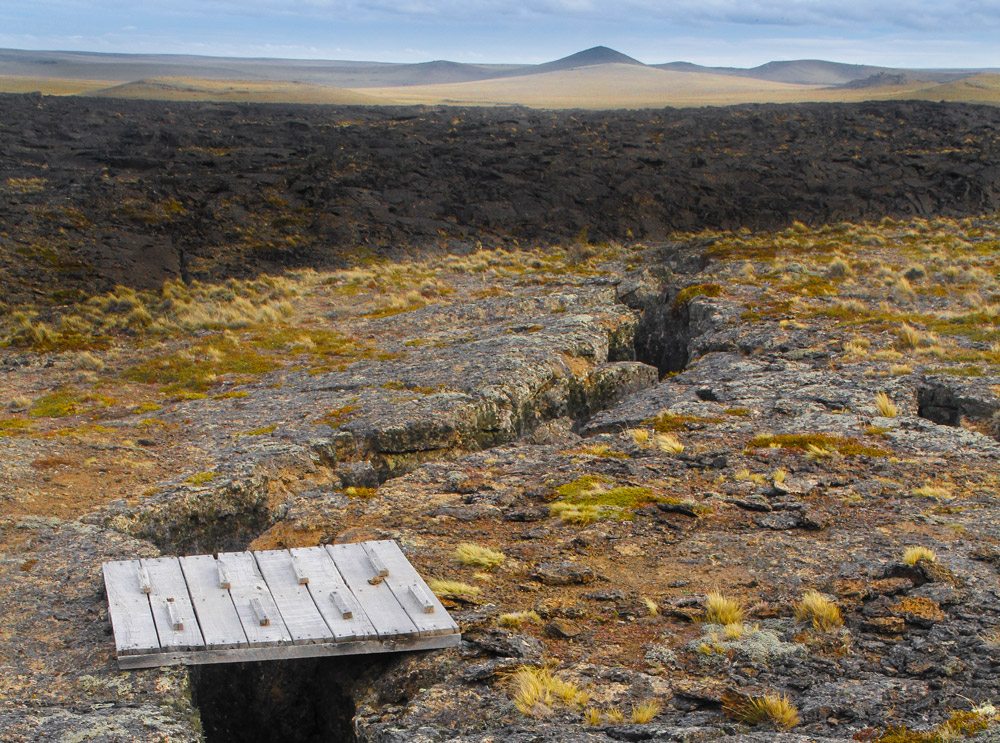 Paths
There are several paths in the park that lead to each of the sights and are not too challenging. In just one day, you can experience a hike over a millennia-old volcanic field, go inside the crater left by an extinct volcano, sit in a cave, close your eyes and imagine the prehistoric people who inhabited these lands. You can also visit a small lagoon, home to hundreds of flamingos, or feel the adrenaline rush of knowing there could be a puma hiding somewhere nearby. With a bit of luck, it can all be rounded off with a picture-perfect sunset; a largely undiscovered gem of Patagonia.